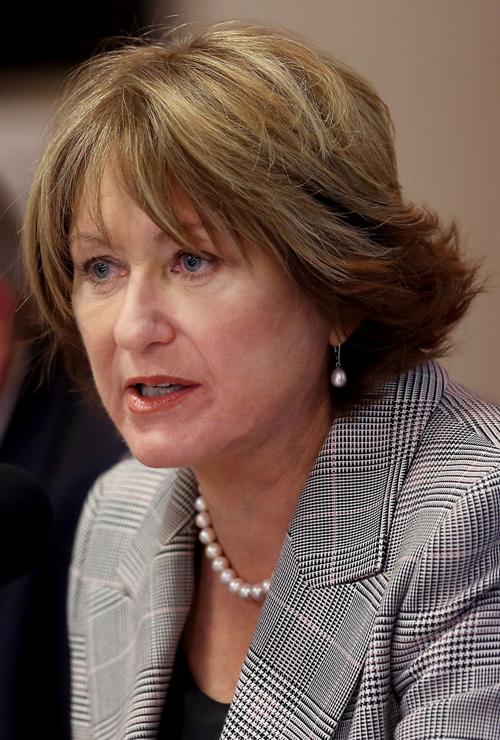 Former UA President Ann Weaver Hart retired in May, leaving the school two years after stepping down from the top job and earning more than $800,000 in a transition role on the school's faculty despite never teaching a class.
Her compensation included salary and incentives from when she transitioned from president to a tenured faculty member in the school's College of Education in June 2017 through her official retirement, according to documents provided to the Arizona Daily Star. The two years since she stepped down as president included a one-year sabbatical from the school.
The Arizona Board of Regents approved the pay after Hart announced in 2016 she was stepping down amid controversy over a decision to sit on the board in a paid position of for-profit DeVry University.
That compensation included a $500,000 salary after she moved to her faculty role, the amount owed to Hart in her presidential contract, which ran through June 2018, records show. During that year she was tasked with helping her successor, Robert C. Robbins, transition into his role at the university.
It also includes a roughly $170,000 salary she earned while on sabbatical during the 2018-2019 school year, records show. Hart, who moved to Salt Lake City, officially notified the school in February she would retire effective mid-May.
Professor Gary Rhoades, who is the head of the department of education policy studies and practice, where Hart's faculty appointment was, cautioned that opting to resign instead of returning from a sabbatical is "common practice in higher education."
"I would just say maybe to the outside world it seems a little odd but it's common practice in higher education, especially in these universities where presidents have time in academic departments," he said. "It's not about her, it's about a general practice in higher education. Do I think that practice is always ideal? We could have a long conversation about that."
In an email response to the Star on Saturday, Hart said, "I retired, as many people do at my age." She did not immediately respond to a list of follow-up questions.
The Arizona Daily Star attempted to piece together Hart's compensation through a number of public documents, including her transition terms from president, expenditure figures provided by ABOR, and interviews with university and ABOR staff.
While she was paid $823,220 under her role as a "university professor," according to the expenditures, an Arizona Daily Star analysis estimates her total compensation package during the two years was closer to $900,000.
ABOR approved the official terms of Hart's transition during an April 2017 board meeting in Tucson — the same meeting where the regents approved a three-year contract for Robbins, which paid him a base salary of $600,000 plus $208,000 in incentives during his first year. Hart agreed to stay in the role of president until Robbins took over June 1, 2017, the same day she received her faculty appointment.
With Hart's presidential contract originally set to run through June 30, 2018, the regents agreed to pay Hart $500,000 as "liquidated damages" for stepping down as president a year early. She also received a contribution to her retirement plan of $90,000, a housing allowance of $70,000 and an automobile allowance of $10,000. The total compensation for that year was $670,000.
Asked why Hart was paid the remainder of her contract after voluntarily stepping aside, an ABOR spokeswoman said "she was entitled to payment through her contract."
During the April 2017 meeting, regents thanked Hart and commented that she left the UA in a better place, according to meeting minutes. She was also presented with a Regents Medal.
In her role on the faculty, her transition agreement stipulated that her academic year salary and benefits would be equal to those of the highest paid faculty member in the College of Education, and that she would receive staff support, graduate research assistant support, tech support and office space equivalent to what is provided to senior members of the department.
That salary was at least $169,408, according to documents.
Hart's faculty role was uncompensated during the 2017-2018 school year as she received the remainder of the payout from her presidential contract. She also was designated as a half-time employee during the period, and was "available, with appropriate notice, for reasonable consultation and assistance with transition issues," according to the documents.
Robbins told the Star that Hart helped him out with his transition, as did other former presidents, including Peter Likins and Robert Shelton. He said Hart helped him through the entire 2017-2018 school year and was "supportive and welcoming."
"She helped me understand key things about the university," Robbins said, adding that she was also responsive by phone after she moved to Salt Lake City.
Seven months after her tenure as president ended, Hart also garnered $55,000 in incentives from ABOR for achieving her goals during her final year as president, according to minutes from the December 2017 meeting. She received $40,000 for her individual goals, and $15,000 for her role on the enterprise executive committee.
She took her sabbatical during the 2018-2019 school year. Public real estate records show she and her husband sold their home in Tucson in March 2017. They also own a home in Salt Lake City.
At some point last fall, Rhoades, Hart's department head, said she called and notified him that she planned to retire.
"She had been president at three places. Given the stage of her career, and she was doing some interesting other things, she's up in Salt Lake, rather than coming back, she said, 'I think I'm going to retire.' That's how it unfolded," he said.
Asked whether they discussed teaching online courses, Rhoades said the department prefers professors to be physically in Tucson, even if they're teaching online, so that they can go to faculty meetings and interact with students face to face.
"I think her decision was best for her and when she made the decision, she expressed concern about the interests of the unit. Would this harm the unit, would the unit be OK with this, which was grateful of her," Rhoades said, referring to her concerns about if her retirement would harm the academic department.
A letter was sent to Hart on Feb. 1 that details her retirement, which was effective May 19.
Per the terms of the agreement, Hart's title was updated to "president and professor emerita." She was also allowed to keep her work laptop computer. She signed and returned the letter Feb. 4.
It remains unclear whether Hart still sits on the board of DeVry Education Group, which has since updated its name to Adtalem Global Education and sold Devry University to a company in California.
Hart is not listed on Adtalem's board of directors, and a spokesman for the company did not respond to requests for comment.
Photos: Former UA President Ann Weaver Hart
Ann Weaver Hart, University of Arizona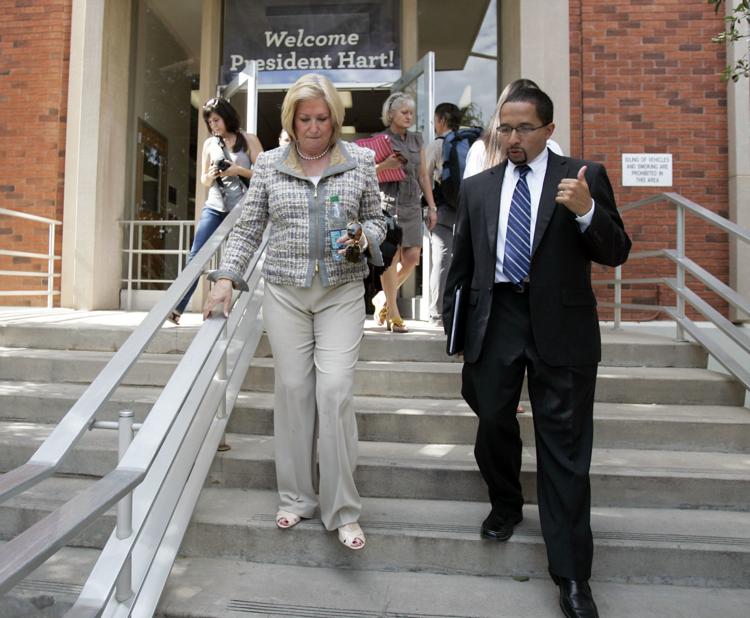 Ann Weaver Hart, University of Arizona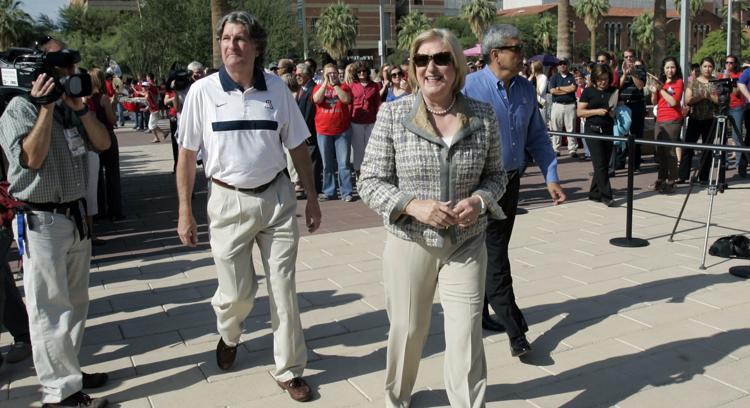 Ann Weaver Hart, University of Arizona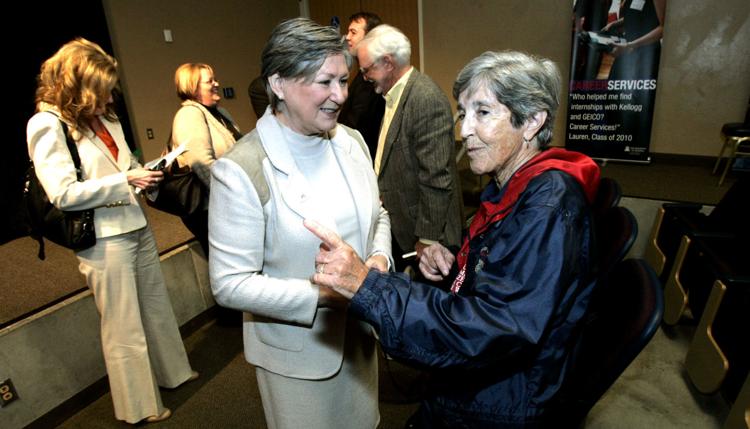 Ann Weaver Hart, University of Arizona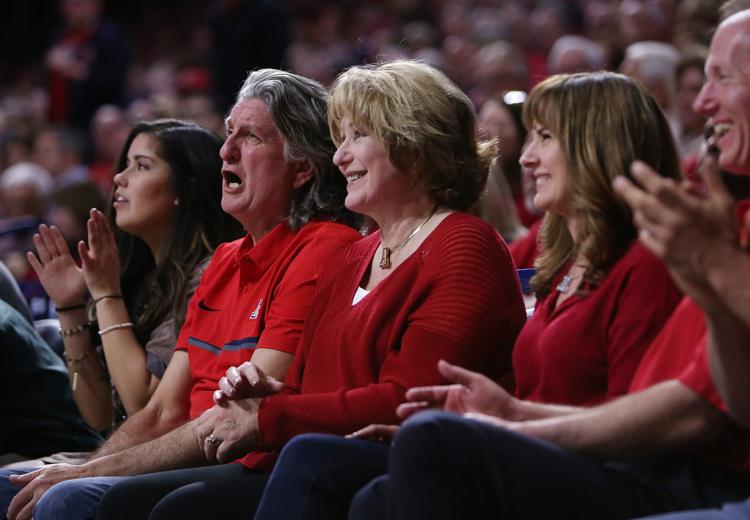 Ann Weaver Hart, University of Arizona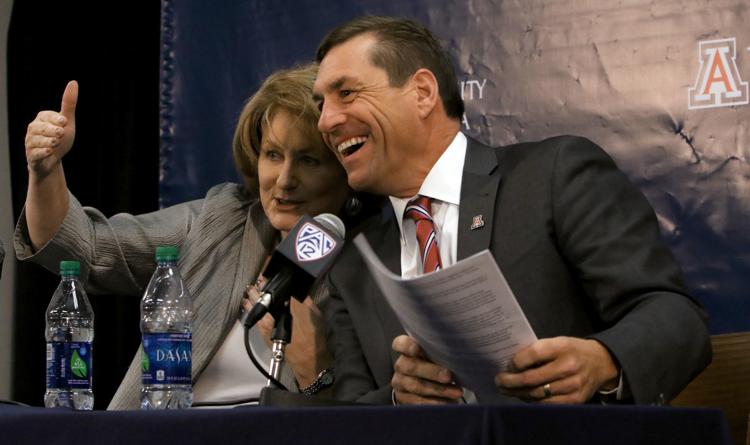 Ann Weaver Hart, University of Arizona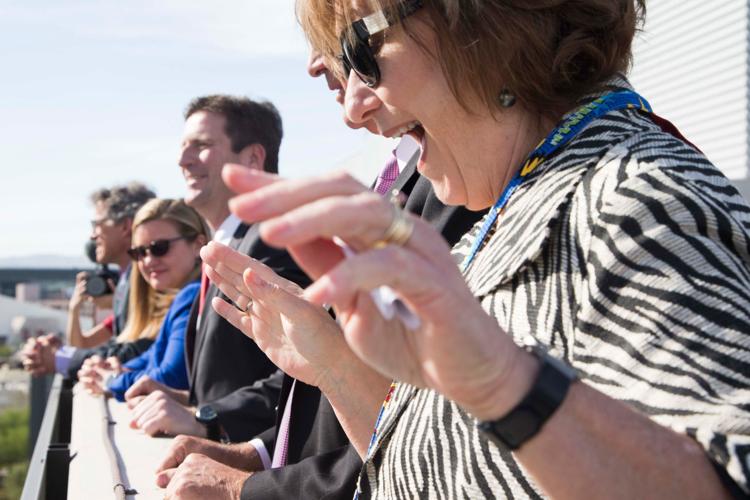 Ann Weaver Hart, University of Arizona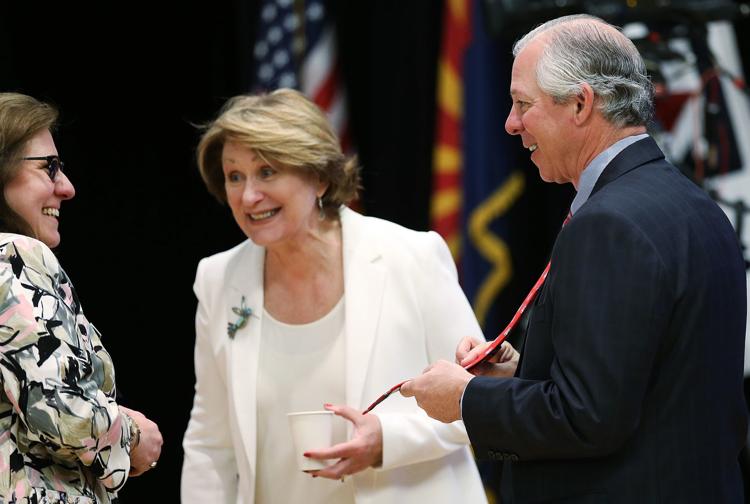 Ann Weaver Hart, University of Arizona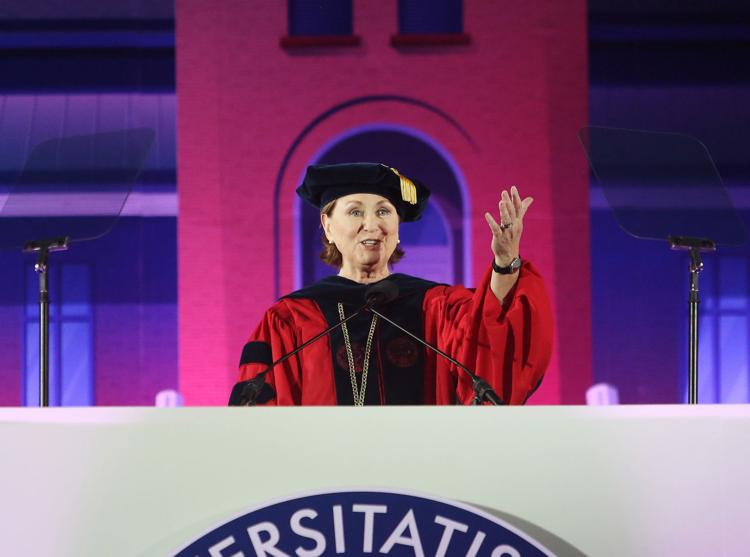 Ann Weaver Hart, University of Arizona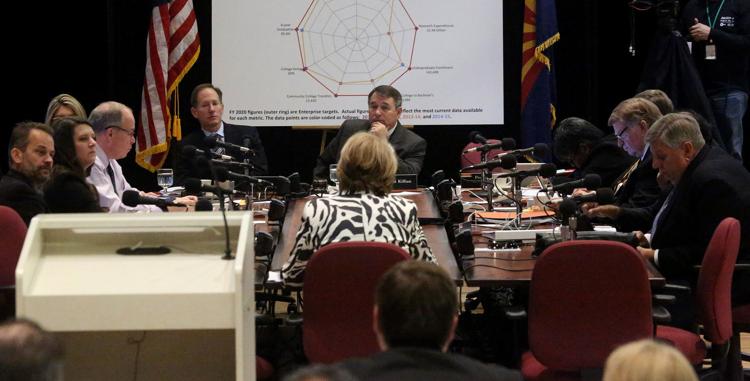 Ann Weaver Hart, University of Arizona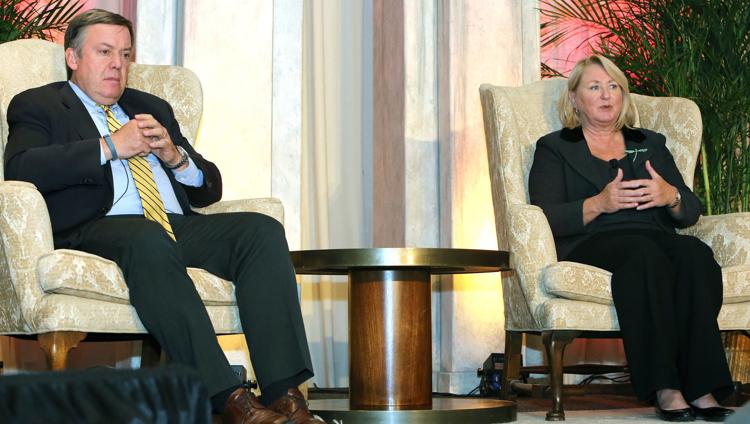 Ann Weaver Hart, University of Arizona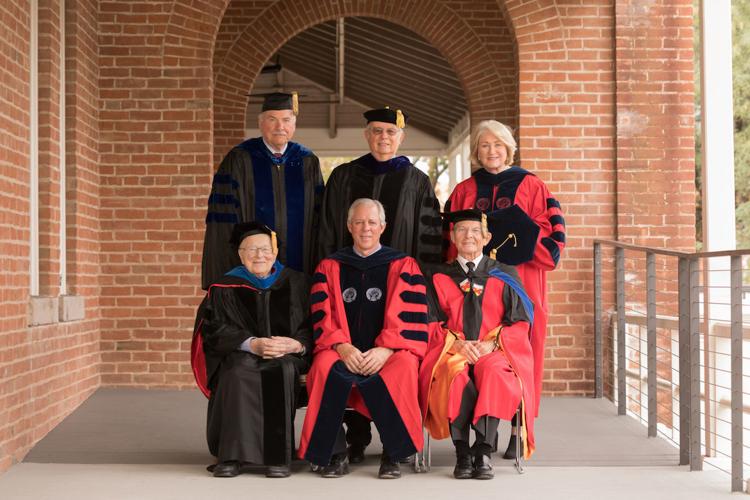 Ann Weaver Hart, University of Arizona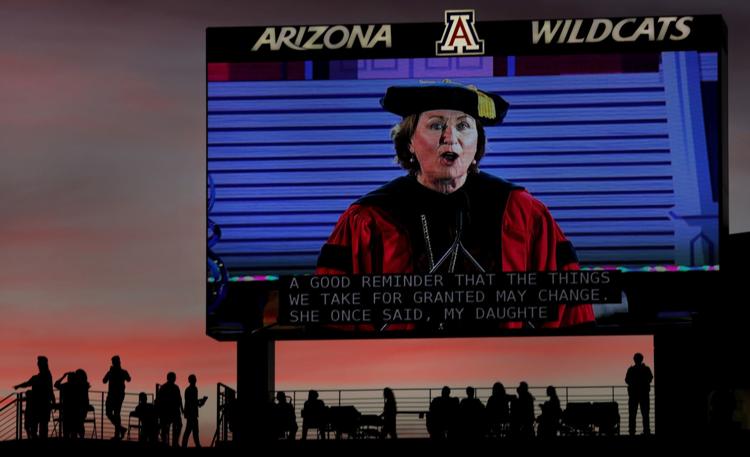 Contact reporter Justin Sayers at jsayers1@tucson.com or 573-4192. Twitter: @_JustinSayers. Facebook: JustinSSayers.
Get local news delivered to your inbox!
Subscribe to our Daily Headlines newsletter.