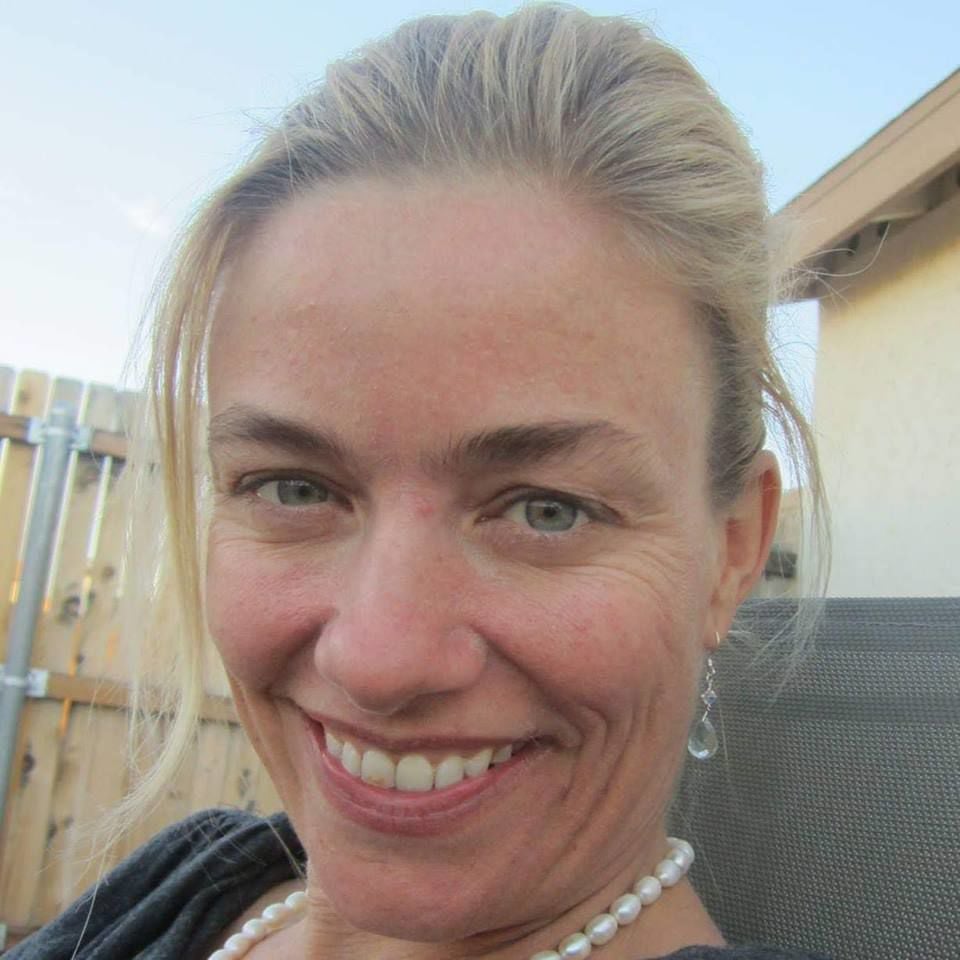 The family of a Tucson High teacher who went missing a month ago from a behavioral health treatment center has filed a complaint against the facility where she was last seen.
Elizabeth Breck checked herself into Sierra Tucson's 30-day program for trauma in mid-January.
Her brother Chris Breck said the family filed a complaint on Feb. 2 with two agencies, the Arizona Department of Health Services and The Joint Commission, a national not-for-profit accreditation agency.
The complaint the family provided to the Arizona Daily Star contends Sierra Tucson didn't follow its own guidelines or accepted standards of care, contributing to a lack of physical and emotional safety.
The family also wrote that Sierra Tucson declined to share information with them and a private investigator they hired, that Elizabeth Breck wasn't provided a phone to call her parents overseas, and that there was no electronic surveillance to ensure patient safety. The same complaint claimed Breck had a wristband with a tracker in it that was found removed and destroyed.
ADHS confirmed Feb. 8 that it received a complaint from the family and is investigating. The department would not confirm whether it was the same complaint the family provided to the Star.
Joint Commission spokeswoman Maureen Lyons said the accreditation agency is aware of a patient safety concern at Sierra Tucson and is working with the facility on a "quality and safety improvement process."
The Star emailed multiple questions to a public relations firm, Lavidge, that is speaking to media on behalf of Sierra Tucson.
Lavidge Associate Director Jennifer Whittle responded with the following statement from Sierra Tucson:
"We adhere to privacy regulations requiring that patient information be kept strictly confidential. Sierra Tucson is an adult treatment program accepting voluntary patients. The safety and wellbeing of our patients is our top priority and we are committed to our longstanding legacy of providing clinical excellence and compassionate care."
The 160-acre behavioral health facility, which has a reputation of being "rehab to the stars," has faced previous state investigations.
From 2011 to August 2015, five patients, all men, died at Sierra Tucson, according to Arizona Daily Star archives. Three died of suicide, one died of drug toxicity, and another man's cause of death was inconclusive — his body was found about a quarter-mile from the facility's main building two weeks after he disappeared.
Sierra Tucson has two licenses with the state, for a residential treatment center and an acute psychiatric unit.
The facility was required to pay at least $40,000 in fines and civil penalties in 2015 and 2016 when the state found it had a number of failures, including in caring for its most seriously ill psychiatric patients and following its own policy on keeping track of patients' whereabouts, according to Star archives.
The state put the residential part of Sierra Tucson on a provisional license from June 10 to Oct. 15, 2015, when state surveyors determined the facility had made sufficient improvement to restore its license.
The state also gave Sierra Tucson six citations in 2016 for failing to protect the health and safety of patients and follow facility policy. The state assessed a $1,500 fine for some of the citations, but none of them resulted in a change to the facility's licensure, according to the ADHS website.
ADHS Assistant Director for Licensing Colby Bower said Sierra Tucson self-reported a day after Breck's disappearance. The report was treated as a complaint and triggered an investigation.
Complaints are rated based on the immediacy of risk from "A" to "C." Level "A" risks pose an immediate risk to patient or resident health, Colby said. Breck's disappearance was treated as a level "C" complaint, which doesn't warrant an immediate investigation but rather has a 45-day window.
The state began an investigation on Feb. 4, and Colby said the findings would be public within 45 days of the investigation's completion.
Colby said facilities should do a comprehensive assessment of a patient's needs and risks during intake, but they are not required to have video surveillance. He also said the ADHS regularly gets calls from behavioral health facilities reporting patient AWOLs.
"Unless (patients) are court-ordered to be there ... they're legally allowed to walk out the front door," he said.
He said the investigation will look at whether the facility followed its own policies and whether those policies are adequate.
The Pinal County Sheriff's Office has been the lead law enforcement agency working on Breck's case, and they've found no evidence of foul play. When she first disappeared, the agency did a search of Sierra Tucson and surrounding area on foot, with dogs and air support, but didn't turn up any evidence of Breck.
The Sheriff's Office did another extensive search of the area on Monday, Feb. 11, but didn't find anything, said Navideh Forghani, a PCSO spokeswoman.
Breck's car was in the parking lot, and her phone, wallet and other belongings were still at Sierra Tucson when she disappeared. The only thing missing from her wallet was her ID and apparently some cash.
When Breck entered the facility, she was evaluated and was deemed not a threat to herself or others and was admitted to an area of the facility that's not locked down, according to her brother.
The Breck family hired a private investigator after raising close to $18,000 with a GoFundMe page. Chris Breck also said investigators canvassed the area with flyers and talked to local homeowner associations. But he says nothing has changed — there's no evidence and no leads as to what happened to her.
He said the idea that his sister just took off and hasn't contacted anyone is totally out of character. She's close with her family and has two daughters who she spoke with on a weekly basis before she went missing.
He's afraid that after so much time with no contact from his sister, the outcome won't be good.
"We're hanging in there," he said. "It's tough without any kind of anything to say what's happened. It's just very weird."