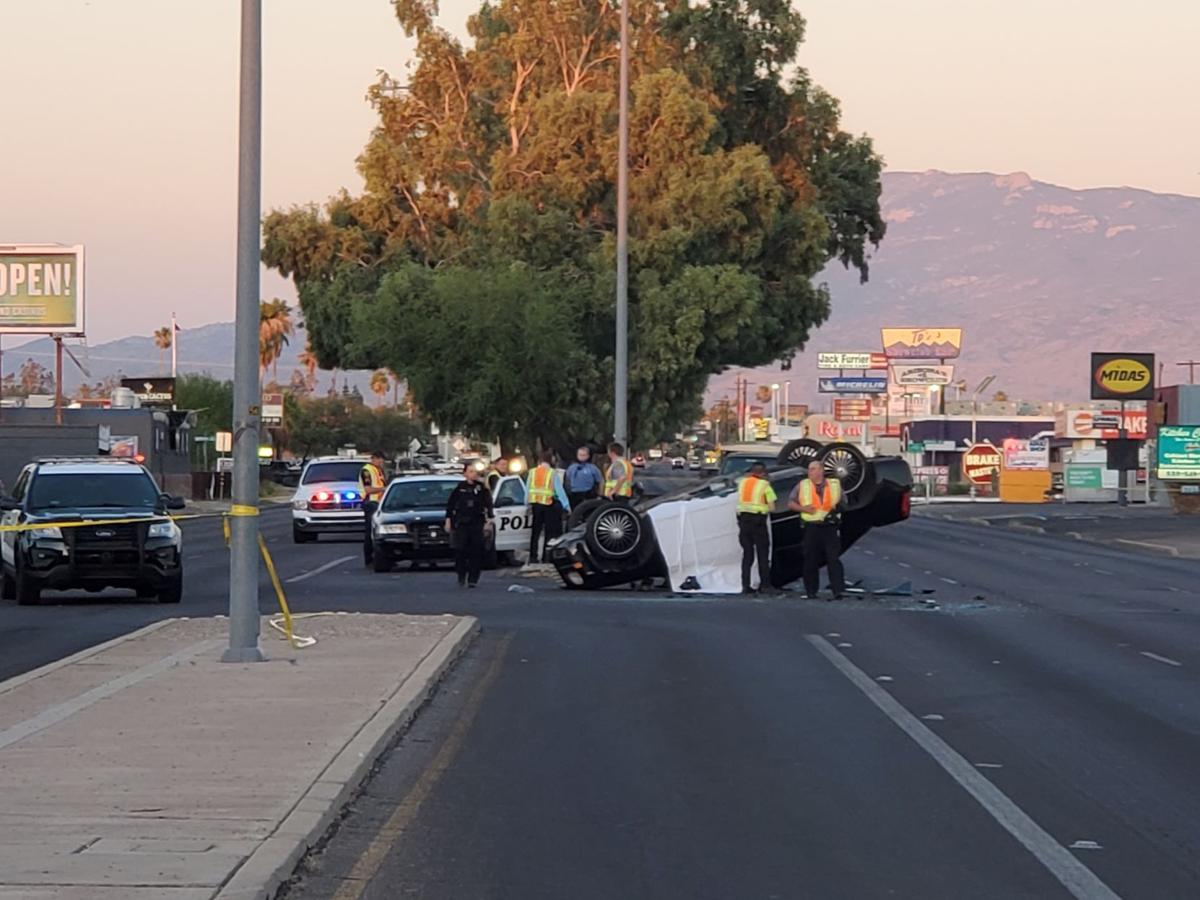 Two men died Tuesday evening in a crash involving a vehicle and a motorcycle on Tucson's east side, police said.
Around 6:30 p.m., Tucson police and firefighters responded to the intersection of East Speedway and North Van Buren Avenue, just east of North Craycroft Road, to reports of a crash involving a motorcycle, the Tucson Police Department said in a news release Wednesday.
Both drivers were pronounced dead on scene, police said.
The motorcyclist, Brandon Vincent Cleveland, 40, was riding a 2007 Suzuki eastbound on speedway at a high speed when he collided with a 2010 Chrysler 300 driven northbound on Van Buren by Abner Tovar Ortiz, 26 300 northbound on Van Buren.
Excessive speed and failing to yield for a stop sign were factors in the crash, police said.
Cleveland was wearing a helmet, and the motorcycle he was riding had been reported stolen, police said.
Ortiz was not wearing a seat belt during the crash, police said.
Tucson police said it's unlikely any charges or citations will be issued, police said.
Get local news delivered to your inbox!
Subscribe to our Daily Headlines newsletter.