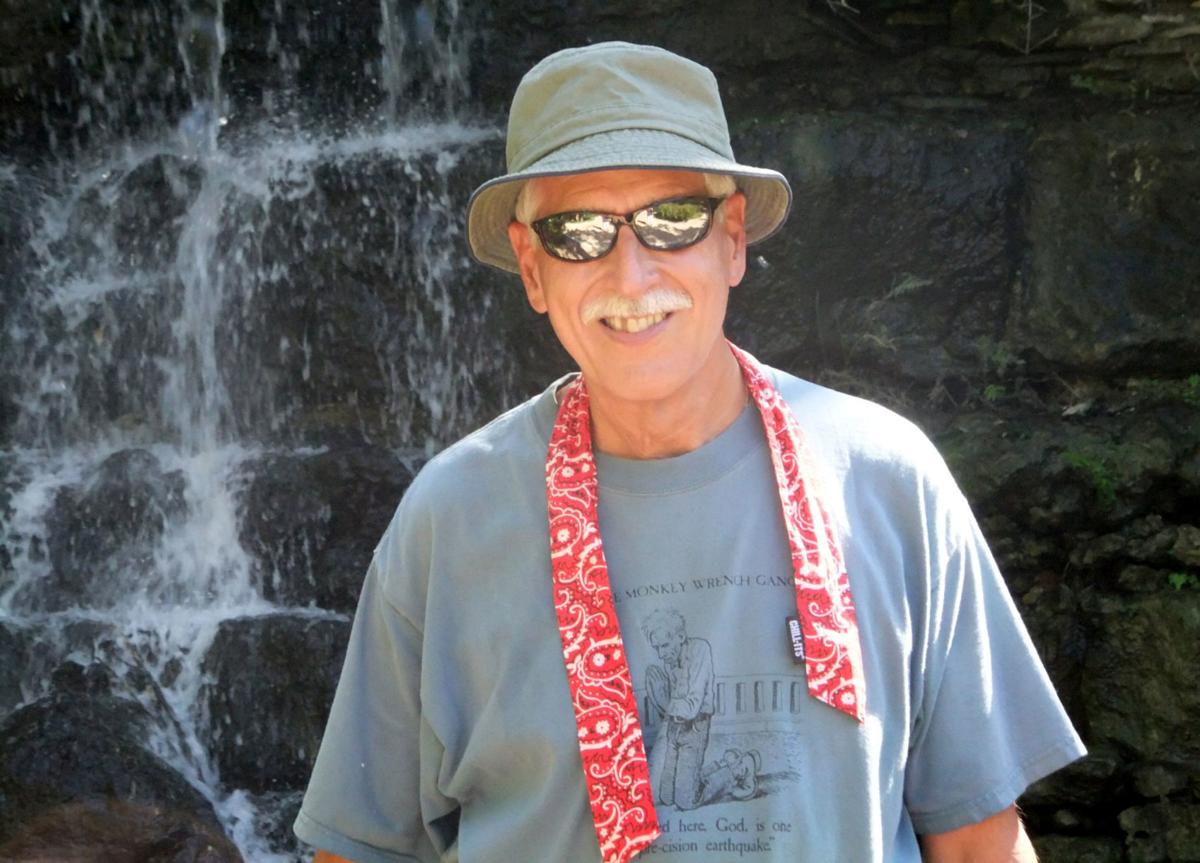 Fatal falls among older Americans have nearly tripled in recent years — increasing to more than 25,000 deaths nationwide — according to recently published research.
Deaths from falls among adults ages 75 or older in the United States increased from 8,613 in 2000 to 25,189 in 2016, according to the study published in the Journal of the American Medical Association in June. A recent Centers for Disease Control and Prevention study showed that falls cost the U.S. health-care system about $50 billion a year.
Health scientists and physicians do say brain injuries and hip fractures are among causes of health declines that cause death among older adults after a fall.
In 2016 in Arizona, fatal falls among residents 65 and older numbered 973, according to the Southern Chapter of the Arizona Falls Prevention Coalition. In 2017, more than 14,000 older adults were hospitalized because of falls, and there were nearly 43,000 emergency-department visits for fall-related injuries among those 65 and older in Arizona.
The mortality figures do not surprise Tom Pylman, program coordinator for A Matter of Balance, an evidence-based series of classes emphasizing the importance of maintaining an active lifestyle in order to reduce the risk of falling.
"It turns out that the leading root cause of falls among older Americans is fear. A person will be come concerned about falling and this will limit their activities. They will stop meeting and seeing their friends and family and become more homebound. Some will stop exercising or moving around at all," explained Pylman.
"I have talked to people who have fallen, and now they won't leave the house, or go get their mail. That fear causes them to get out of shape. They sit a lot and watch TV, and not interacting with others can lead to depression," Pylman said. "This can cause more isolation and a vicious downward spiral."
He said physical activity and social activity prevents falls. Participants also learn about keeping rooms lighted, removing extension cords and throw rugs so they do not trip, and signing up for medic alert systems. Family members are also encouraged to attend classes with their loved one.
In the classes, participants are also educated about the side effects of medication that can affect balance, cause drowsiness and may also cause vision problems, which can all lead to falls. Keeping hydrated, avoiding alcohol and staying flexible and strong through exercise helps control falls, Pylman said.
"Exercise helps with flexibility and building up muscle and strength," said Pylman. "This gives confidence to the participant to move. Exercises include walking in place, stepping from side to side, arm movements, and knee and leg lifts. The exercises are designed by health-care professionals," said Pylman, a master trainer who trains coaches for the program.
Pylman runs the classes for the Pima Council on Aging, and upcoming summer classes begin Monday, July 8. (See attached box)
The target audience is adults age 60 and older. In addition to exercising to increase strength and flexibility, other topics include fear of falling, getting up from a fall and home safety.
Dan Rhoads, 71, a retired Arizona Department of Corrections employee, enrolled in A Matter of Balance program about four years ago after suffering from progressive neuropathy in his feet and legs.
He was treated for stomach cancer about 12 years ago, and the drugs he took may have led to the neuropathy. His condition caused him to stumble and fall several times.
"More than anything, the classes helped improve my attitude," said Rhoads, who now teaches classes in the program. "I had a lot of anger because of my limited restrictions. The classes helped me release my resentment and showed me how to make accommodations that allowed me to stay active," he explained.
"It encourages people who have fear of falling because they realize staying active will allow them to stop from falling," said Rhoads, who works with participants in their mid-50s to mid-90s.
Another participant who now teaches in the program is Mary Lou Hawkins, a retired high school counselor who was a caregiver to her mother for 10 years. She is 71.
"I have multiple sclerosis and I know I am at a greater risk of falling. I felt taking the classes was a smart thing to do," said Hawkins, who took the class four years ago. Multiple sclerosis is a disabling disease of the central nervous system that disrupts the flow of information within the brain.
"The classes taught me to stay safer within my surroundings. The exercises are good to keep our bodies limber and flexible and build up strength in our legs and arms," said Hawkins.
She remains active and exercises daily to stay fit. She plays golf, swims and takes weight-training classes. "I want to show others what can be done," she said of her lifestyle. Hawkins said she has fallen but has come out unscathed, never breaking bones or needing to be treated at a hospital.
"I don't go a day without hearing about people falling. It is inevitable that people will fall, but there is so much we can do to prevent it," she said.
The Pima Council on Aging, or PCOA, was awarded a multiyear grant nearly 10 years ago from the Arizona Department of Health Services to develop the series of classes, which originated at the Roybal Center at Boston University and are administered through the Maine Department of Health and Human Services. PCOA partners with several organizations to offer the classes throughout the county.
The Centers for Disease Control and Prevention joined with the National Council on Aging to educate older adults and caregivers about how to prevent fall-related injuries and death, said Adina Wingate, a PCOA spokeswoman. In September, Falls Prevention Awareness Day activities kick off nationwide in an effort to prevent serious injuries and falls leading to deaths, said Wingate.
More than five years ago, PCOA began working with the county Health Department, hospitals, health care providers, social services programs and nongovernmental agencies in creating a falls prevention coalition representing the county to educate to further the prevention of falls among older adults, she said.
Contact reporter Carmen Duarte at cduarte@tucson.com or 573-4104. On Twitter: @cduartestar