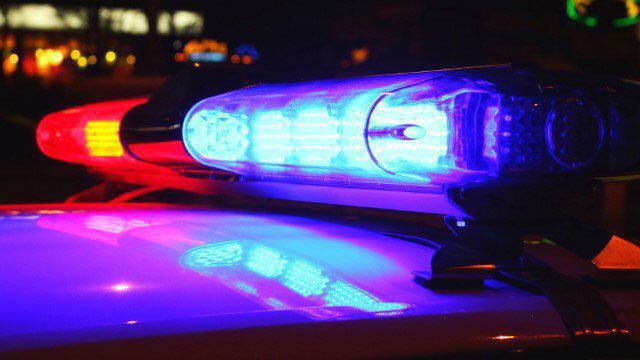 A dozen suspected members of a violent street gang face federal charges related to a fatal shooting and running a network of "crack houses" on Tucson's south side.
A federal grand jury indicted 12 members of the Western Hills Bloods on charges of committing violent crimes in aid of racketeering, including murder and assault with a dangerous weapon, and six counts of drug trafficking, according to a 20-page indictment unsealed Thursday in U.S. District Court in Tucson.
The suspected gang members are accused of selling cocaine, heroin and marijuana out of houses in an area known locally as "The Vistas" from 2012 to 2015, according to the indictment.
They used acts of violence to raise their stature within the gang and intimidated witnesses who could testify against them, according to the indictment. Federal prosecutors said the gang members posted threats of violence on YouTube and Facebook to raise the gang's profile.
The indictment lists David Kapone Williams, aka "Young Flawless"; Michael Anthony Williams, aka "Gangsta Mike"; Megan Ashlie Borges, aka "Stunna"; Cliffton Martinez, aka "CK"; and Jermaine Maxwell, aka "Kaps." The names of seven other defendants were redacted from the indictment documents.
The gang's activities were concentrated in an area bordered by East 36th Street to the north, East Ajo Way to the south, South Kino Parkway to the west, and South Country Club Road to the east, according to the indictment.
The indicted gang members are accused of possessing with the intent to distribute 11 pounds of cocaine. The indictment also lists seven alleged drug-trafficking incidents from 2012 to 2015 involving cocaine, smaller amounts of heroin, and several pounds of marijuana.
As part of the criminal enterprise, gang members rented houses in "The Vistas" neighborhood under the names of their girlfriends and associates, which allowed the gang members to remain unconnected to the houses if they were raided by law enforcement.
The houses were used as "shops" or "crack houses" to sell drugs. Gang members took turns running the houses, which were sparsely furnished and used surveillance cameras to protect against law enforcement and other gangs.
Six people are accused of killing a man in May 2015: David Kapone Williams, then 25; Borges, 21; Michael Anthony Williams, 21; and three unnamed people.
David Kapone Williams also is accused of assaulting a rival gang member with a dangerous weapon in October 2015, according to the indictment.
The indictment included few details about the slaying, but the details match the fatal shooting of a 29-year-old man at a hotel near the Tucson International Airport.
Tucson police responded to reports of gunfire at La Quinta Inn and Suites, 7001 S. Tucson Blvd., around 12:30 a.m. May 16, 2015. Officers found a man, identified as Floyd Davis, in the parking lot with gunshot wounds, according to a Tucson Police Department news release at the time.
Detectives with the gang unit determined he was shot when he and a friend got out of their vehicle and began walking to the hotel.
Get local news delivered to your inbox!
Subscribe to our Daily Headlines newsletter.