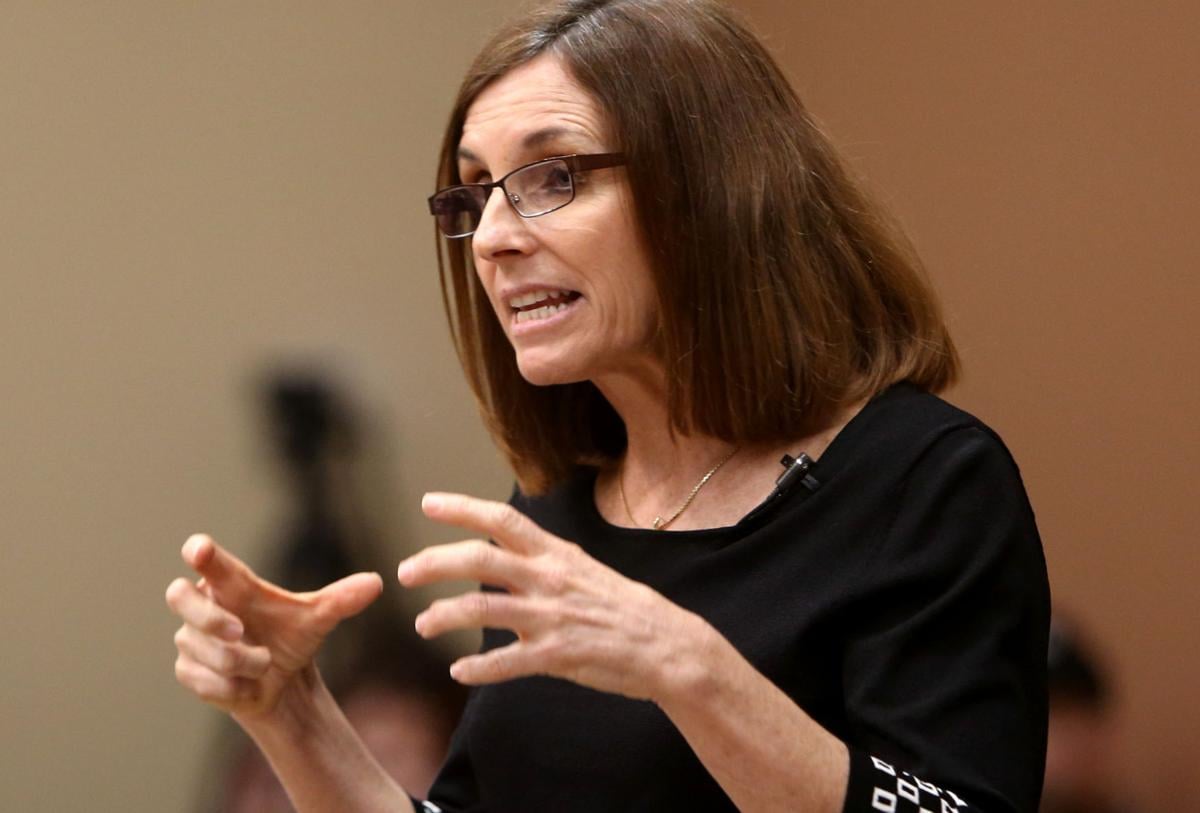 The FBI has arrested a Tucson man on charges of threatening U.S. Rep. Martha McSally.
FBI agents arrested Steve Martan, 58, in connection with three messages left on the congressional office voicemail on May 2 and May 10, according to a criminal complaint filed Friday in U.S. District Court in Tucson.
Martan is a campus monitor at Miles Exploratory Learning Center in the Tucson Unified School District. He was placed on home assignment and told not to come into work as the district investigates the allegations.
The voicemails contained threats to McSally, including that she should "be careful" when she returns to Tucson and that her days "were numbered." The caller threatened to shoot her in one of the expletive-filled messages.
The complaint stated Martan told agents he was venting frustrations with McSally's congressional votes in support of the president of the United States.
Martan was accused of threatening to assault and murder a United States official with intent to impede the official's duties and to retaliate against an official for the performance of the official's duties, according to the complaint.
Phone company records showed Martan owned the phone used to make the threats, and agents found the phone at Martan's residence.
Martan told agents he used the phone to call McSally's office, according to the complaint.
Martan was released on his own recognizance, but he is restricted to his home when he is not at work or fulfilling other obligations, such as his court-ordered participation in a mental-health treatment program, court records show. He must wear an electronic monitoring device and is prohibited from contacting any alleged victims or possessing a firearm or weapon.
McSally represents Congressional District 2, the same district served by then-U.S. Rep. Gabrielle Giffords, who was shot and seriously wounded in a mass shooting on Jan. 8, 2011, on the northwest side. Six people were killed and 13 wounded in the attack.
The threats to McSally are "especially sickening and shocking because of what this district has already endured with what happened to Congresswoman Giffords in 2011," said C.J. Karamargin, district director for McSally.
Karamargin, a former reporter for the Arizona Daily Star, was Giffords' communications director at the time of the shooting.
"It's important to have a robust, vigorous discussion of important public policy issues," Karamargin said, adding the "vast majority" of calls to McSally's office are "respectful and civil."
But threats of violence can have a "chilling effect" on discussions of public policy, he said.
"There are parameters of civility and respectfulness that we need to pay attention to," he said.
Get local news delivered to your inbox!
Subscribe to our Daily Headlines newsletter.