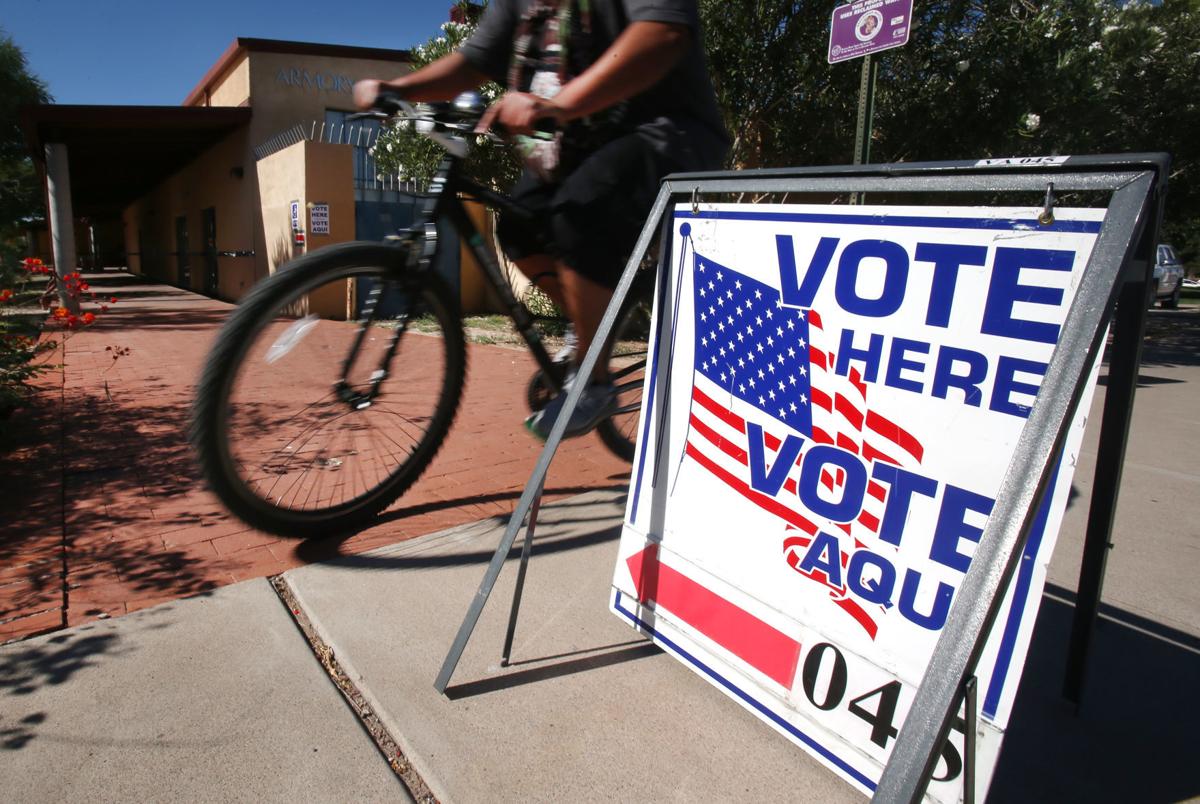 A federal appeals court will give a Democratic activist one last chance to argue that she and others should be able to "harvest" ballots in the upcoming general election.
The judges of the 9th U.S. Circuit Court of Appeals have set an Oct. 3 hearing on Rivko Knox's challenge to a 2016 Arizona law making the practice a felony.
Knox and her attorneys contend the law violates her constitutional rights and the rights of people to have their ballots taken by others to polling places.
She wants the judges to at least block the state from enforcing the ban while they consider her legal arguments.
But she faces an uphill battle.
Last month U.S. District Court Judge Douglas Rayes rejected her contention that in collecting early ballots from those who failed to mail them back she was "facilitating" the voters' free speech.
Knox had no better luck with a claim that Arizona was infringing on the rights of the federal government to determine who can and cannot deliver mail.
Now, her attorney Spencer Scharff is arguing to the appellate judges that Rayes missed long-standing legal precedents on the issue of federal pre-emption in dismissing the claim. He wants the judges to conclude that made it illegal for lawmakers to approve the ballot-harvesting ban in the first place.
A majority of Arizonans request and get early ballots, but some people fail to return them on time. Until 2016, community and political groups had fanned out to neighborhoods to ask people if they had returned their early ballots. If they had not, the volunteers agreed to take the sealed envelopes to polling places before the 7 p.m. deadline on election day.
That year, the Republican-controlled Legislature made that practice a felony, subject to a year in prison and a $150,000 fine. The law's proponents said they were concerned about voting fraud, though they could produce no examples.
Federal courts rebuffed an earlier challenge based on claims by the state and national Democratic parties that the ban had a disparate impact on minority communities. That left Knox to try a different approach.
Scharff said Congress, which has exclusive purview over the mail, carved a specific exemption in 1845 allowing private individuals and carriers to deliver letters as long as that is done "without compensation."
The way Scharff sees it, once Congress decided there should be no penalty for private individuals delivering mail, state lawmakers were forbidden from imposing their own.
There is U.S. Supreme Court precedent for that argument, and it involves Arizona.
In 2010, state lawmakers enacted SB 1070, which included a provision making it a violation of state law for someone in the country illegally to seek employment.
But U.S. Supreme Court Justice Anthony Kennedy, writing the majority ruling, said Congress had "decided it would be inappropriate to impose criminal penalties on aliens who seek or engage in unauthorized employment." That decision not to impose federal penalties, he said, made it illegal for states to do so.