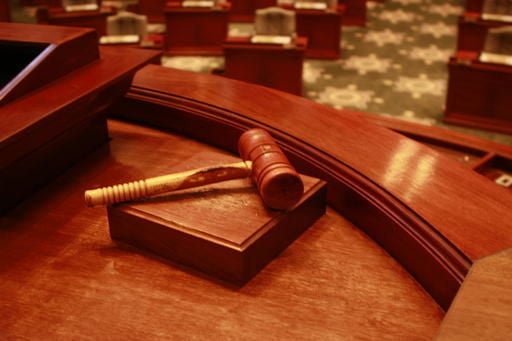 A federal grand jury has indicted two men accused of offering a customs officer in Naco $10,000 to let them drive a marijuana-packed pickup truck through the port of entry, court documents state.
The men, Francisco Bustamante Espinoza, 39, and Abel German German, 44, are said to have ties to a drug-trafficking organization, court documents state.
Federal prosecutors said Bustamante offered the deal to a U.S. Customs and Border Protection officer on June 27, with the money to come from drug traffickers working with Bustamante and German, according to the Oct. 11 indictment in U.S. District Court in Tucson.
The pickup truck was supposed to carry 100 pounds of marijuana and the officer would have been paid $10,000 each time he waved through a smuggling vehicle.
German said Bustamante would also receive $1,000 each time because Bustamante had approached the CBP officer first, according to court documents.
One month after Bustamante originally made the proposal to the officer, German told the officer the pickup truck was sent to an auto shop to be fashioned with a nonfactory compartment to conceal the marijuana.
On Aug. 6, the men told the officer they had agreed to offer him $5,000 up-front in hopes that he would see how committed they were to the offer.
However, Assistant U.S. Attorney Gordon Davenport III said "no money changed hands."
The public defenders for Bustamante and German's cases could not be reached for comment.
Reported cases of bribery of a public official are rare in Arizona. From 2012 to 2016, only nine cases where bribery was the lead charge were prosecuted in Arizona, according to the most recent data available from the Transactional Records Access Clearinghouse, a research group run by Syracuse University.
In contrast with the failed bribery attempt in Naco, officials accepted bribes in two recent cases in Southern Arizona.
Claudio Estrada, a former motor carrier inspector for the U.S. Department of Transportation, accepted a $1,000 bribe in December 2012 from a man suspected of being a drug trafficker in exchange for helping a smuggling plan at the Naco port of entry.
Estrada pleaded guilty in June to conspiracy to commit offense or to defraud the United States. He was sentenced to time served.
It is not clear in court documents how long Estrada was in custody and neither federal prosecutor Michael Jette nor Estrada's defense lawyer could be reached for comment.
In addition to a $1,000 fine, Estrada was prohibited from seeking employment with the Department of Transportation or any federal agency dealing with border operations.
In another recent case, former Border Patrol Agent Juan Pimentel, 48, was sentenced to 13 years in prison for trying to smuggle cocaine and accepting a $1,500 bribe in Rio Rico in exchange for providing information from a law-enforcement database.
Jessica Suriano is a journalism student at the University of Arizona and an apprentice at the Arizona Daily Star. Contact her at starapprentice@tucson.com.