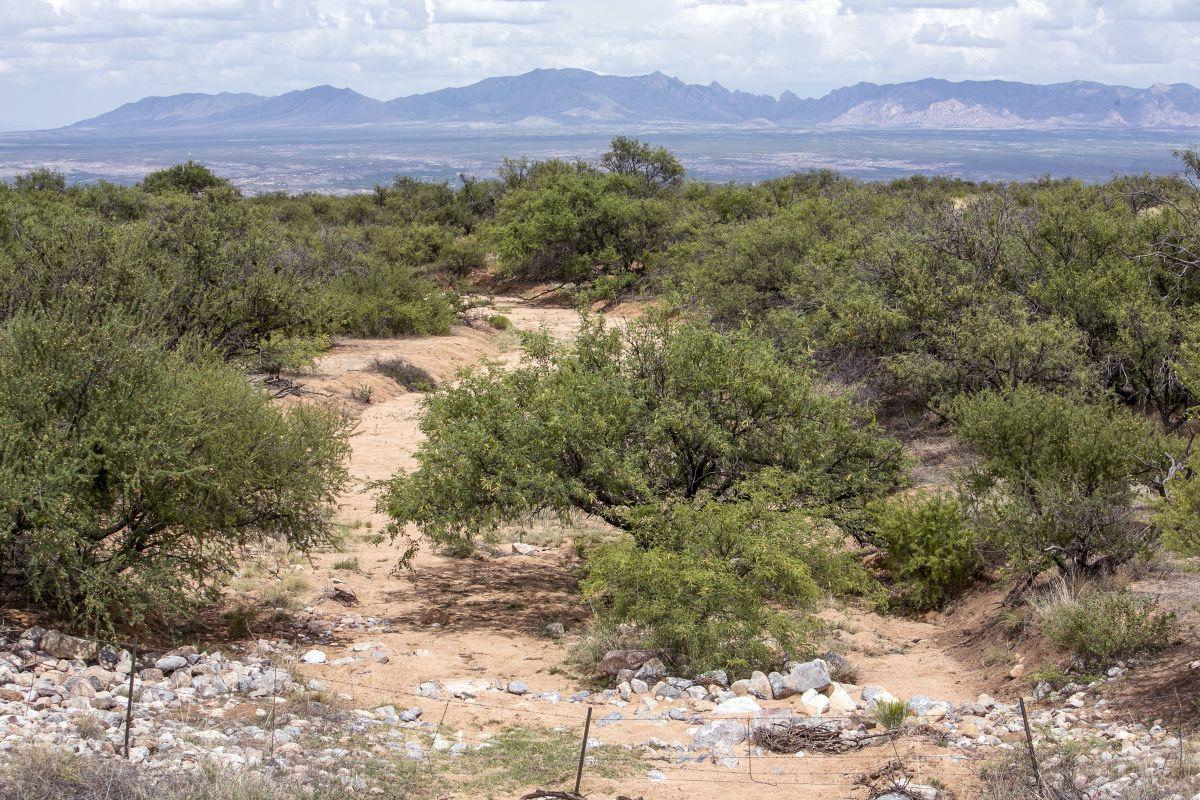 Six environmental groups are suing two federal agencies they say disregarded their duty to determine how a planned 28,000-home development near the San Pedro River will affect endangered species.
The lawsuit, filed Wednesday in U.S. District Court, says the U.S. Army Corps of Engineers and U.S. Fish and Wildlife Service are required by the Endangered Species Act to hold formal consultation on how the Villages of Vigneto development could impact two federally protected species and their riparian habitat. The development could bring 70,000 more people to the town of Benson.
Karen Fogas, executive director of the Tucson Audubon Society, said the nonprofit has been pushing the Corps to review Vigneto's Clean Water Act permit since last year.
"We have received virtually no response whatsoever," she said Wednesday. "It's astonishing that, given the importance of the San Pedro, the Corps would not be more proactive in attempting to resolve this."
The Vigneto development proposal relies on a Clean Water Act permit issued in 2006 to its predecessor, Whetstone Ranch. The developer of that canceled project transferred its permit to Vigneto's developer, El Dorado Holdings, two years ago.
The fact that Vigneto, at 12,300 acres, is 50 percent bigger than Whetstone is grounds to require the permit to be reconsidered, environmentalists say.
Additionally, two new species in the area — the western yellow-billed cuckoo and northern Mexican garter snake — have been listed as endangered since the permit was issued 10 years ago.
Environmental law firm Earthjustice filed the lawsuit on behalf of the Center for Biological Diversity, Sierra Club, Maricopa Audubon Society, Tucson Audubon Society, Cascabel Conservation Association and Lower San Pedro Watershed Alliance.
Mike Reinbold, spokesman for El Dorado, did not respond to a request for comment Wednesday. He has said Vigneto's 4,100 additional acres can be reviewed separately. Conservationists call that "piece-mealing," a strategy that would understate the total impact of the project.
The wildlife service has in the past indicated it agrees with environmentalists' argument. Last year, a wildlife service official sent a draft letter to the Corps requesting consultation about the project's potential to impact the western yellow-billed cuckoo and northern Mexican garter snake.
Dave Palmer, spokesman for the Corps, said in an email the agency does not comment on pending litigation. He would not say whether the Corps plans to initiate consultation with the wildlife service. In November, the Star reported the agency was gathering information to determine if a formal review is necessary.
If the Corps does decide to start consultation, El Dorado would face delays in getting the project off the ground. The developer has said the project will spur "unprecedented economic activity" in Benson. The proposed master-planned community would include vineyards, orchards, effluent-filled lakes, a 40-acre park, trails, open space and golf courses.