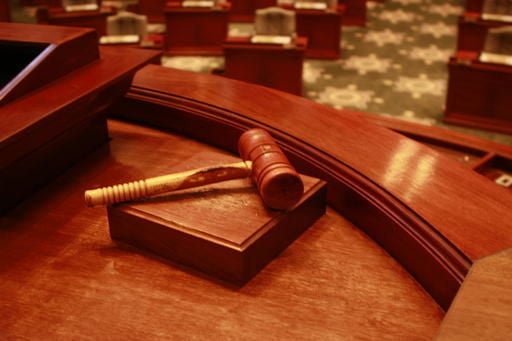 A clinic to help felons restore their civil rights will be held Monday, July 16.
The clinic aims to educate people convicted of federal or in-state crimes about the process of restoring their civil rights and setting aside certain convictions.
"All of your civil rights are automatically revoked when you are convicted of a felony in Arizona, even if it's the first time," said Joel Feinman, a Pima County Public defense attorney. "Once you complete probation or your prison sentence, your rights should be automatically restored, except for your right to bear arms."
However, Feinman said that isn't always the case.
Sometimes after being released from prison or completing probation, people convicted of crimes are often victims of common misconceptions, according to Primavera Community Engagement Coordinator Alonzo Morado.
"People think its seven years, 10 years, but in reality, once they are released from prison," their rights are automatically restored in most cases.
That's where clinics like the one Monday can help. With anywhere from five to 12 volunteer attorneys from the county public defenders office on hand, those looking to restore their civil rights can meet with a professional.
For Morado and Feinman, the opportunity for people to restore their rights is important. Being able to help people who struggle finding employment or housing due to their felony status is what really drives both men.
"The reason we do it is we believe there are pathways out of poverty," Morado said. "And one of the paths is for the individual who has done time, they are able to get their rights restored so that they are able to help their families out as far as employment."
Although it isn't an option for everyone, those convicted of a Class 6 Undesignated Felony in Arizona are eligible for what is known as a "set-aside."
Since Arizona does not offer to expunge or clear a felony from a person's record, a judge can make the undesignated felony a misdemeanor if a person completes probation successfully and pays their fines and restitution.
"That's the difference between getting a job or not getting a job, or getting an apartment and not getting an apartment. I mean it's huge," Feinman said.
For Feinman, events like Monday's clinic also serve a larger purpose to society.
"In the 2016 election there were 221,000 Arizonans who were disenfranchised because of a felony conviction," he said. "And I think you can say that in a nonpartisan way, it has a huge influence on our elections."
Eddie Celaya is a University of Arizona journalism student and apprentice at the Star.