A massive fire that ripped through a construction site south of the University of Arizona caused an estimated $1 million in damage, putting a student housing project in limbo.
The fire, which was reported shortly after 2 a.m. Tuesday morning near East Broadway and North Tyndall Avenue, destroyed major portions of the construction site for the multistory student housing project.
Fire investigators combed through the site for hours Tuesday to no avail, working to determine the cause and origin of the blaze that partially melted a construction crane and toppled power lines.
It wasn't immediately clear how the blaze would affect the construction timeline on The Mark student housing complex, scheduled for completion in fall 2019.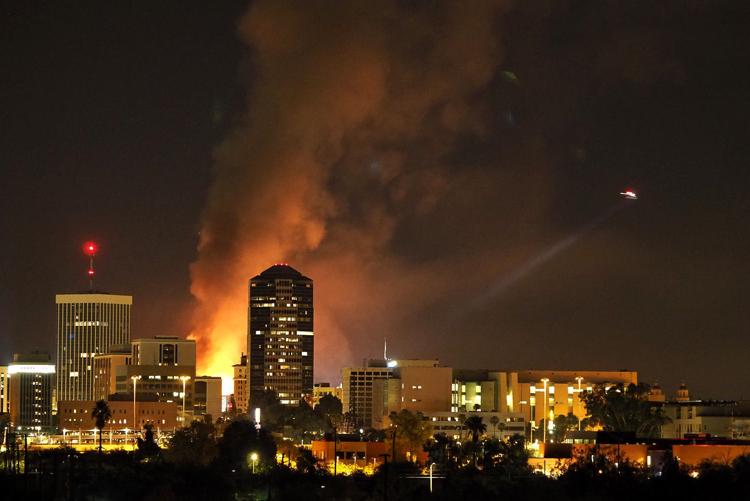 "We're still in the process of assessing total damages and their implications on our development timeline and working with local authorities to determine the cause of the fire," a spokesman for Landmark Properties told the Star in an email.
Dozens of people were also evacuated from an apartment complex across the street, where radiating heat from the fire melted windows and paint and damaged at least 15 vehicles, said Capt. Hector Carpio, a Tucson Fire Department spokesman.
The coolers on the roof of the complex were also damaged, according to University Vista Apartments manager Sandra Rogers.
Those living in the damaged units of the apartment building will not be able to return to their homes until Wednesday at the earliest, Rogers said.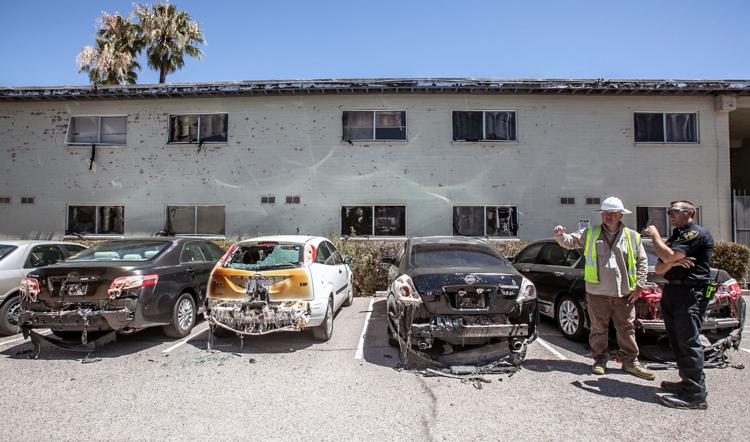 According to the Red Cross, the owners of the apartment complex paid for hotel rooms for three residents. The other residents had alternative places to stay for the night.
Tucson firefighters went to the construction site after a call reporting smoke in the area. Flames were noticeable from as far as Alvernon Way and Valencia Road, the release said.
After firefighters arrived at the scene, they called a second alarm, asking for more units and firefighters to assist in battling the blaze on the three-story wood frame structure, the release said.
It took 17 units and 60 firefighters more than an hour to bring the blaze under control, the release said.
No injuries were reported.
Photos: Huge fire destroys Tucson student housing project
The Mark student housing complex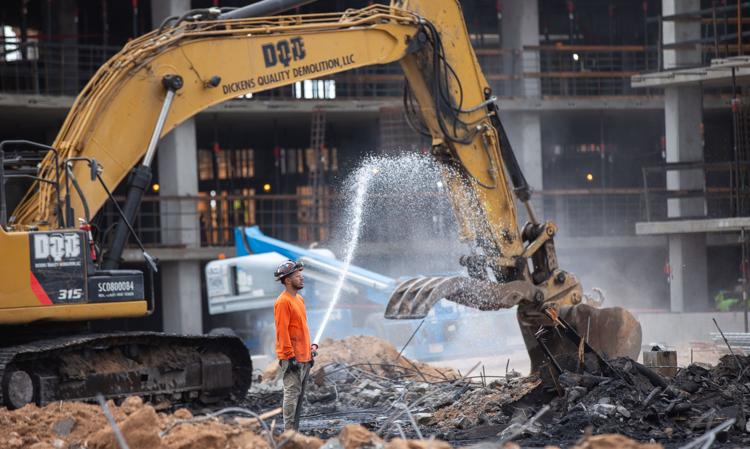 The Mark student housing complex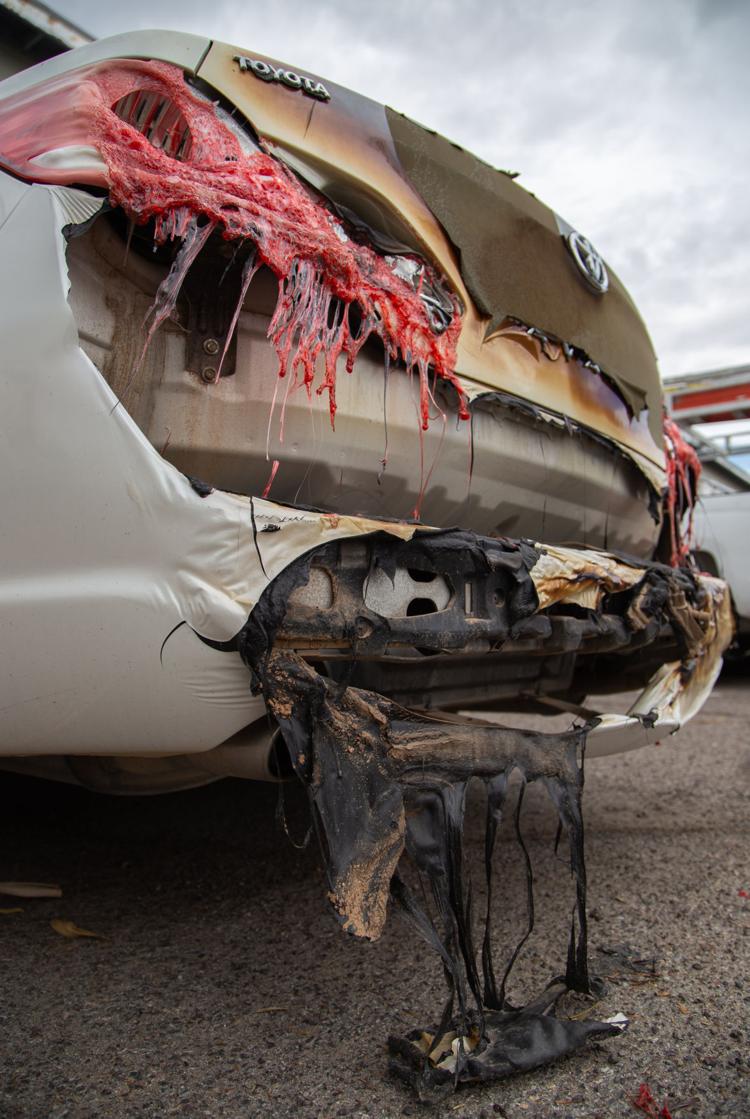 The Mark student housing complex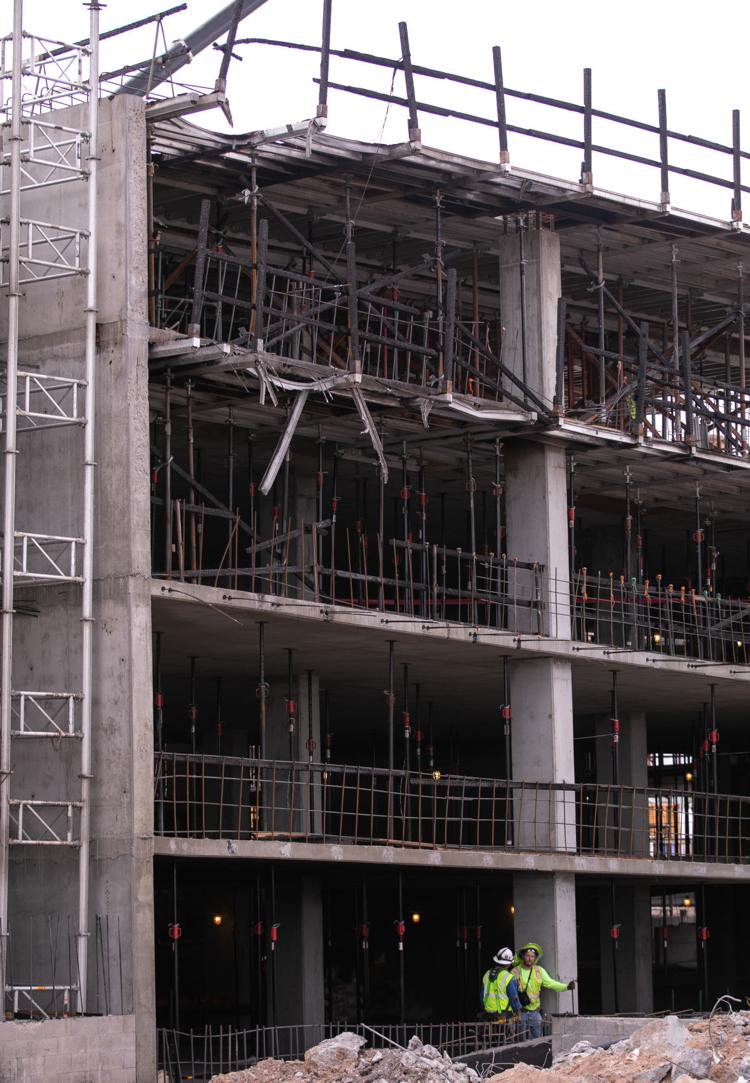 The Mark student housing complex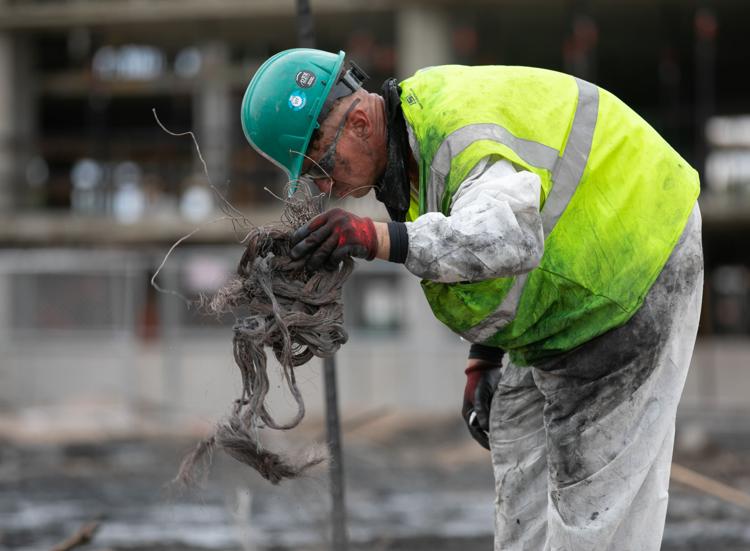 The Mark student housing complex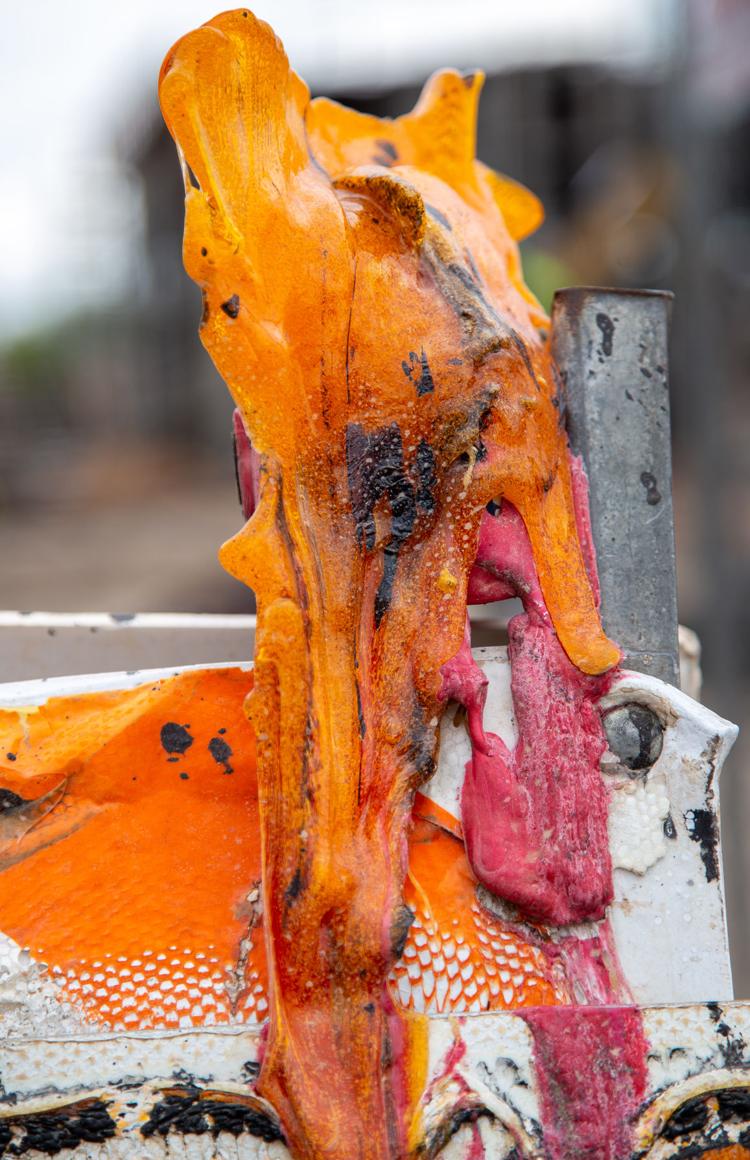 The Mark student housing complex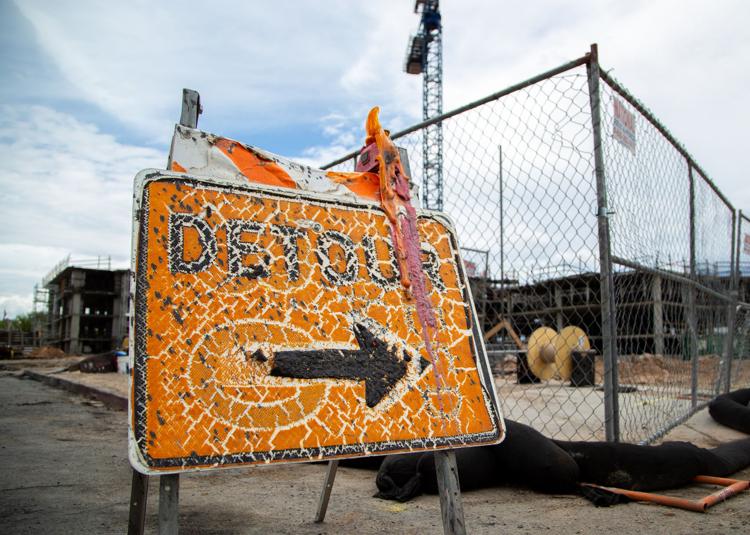 Two-alarm fire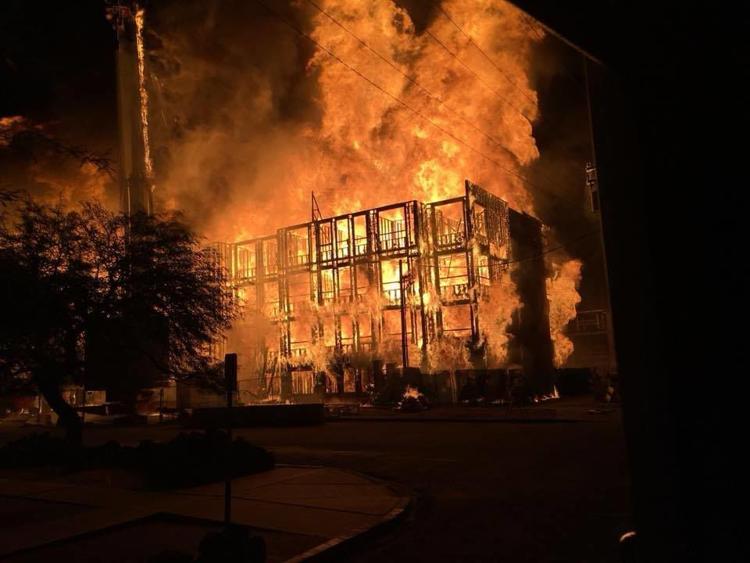 Tyndall fire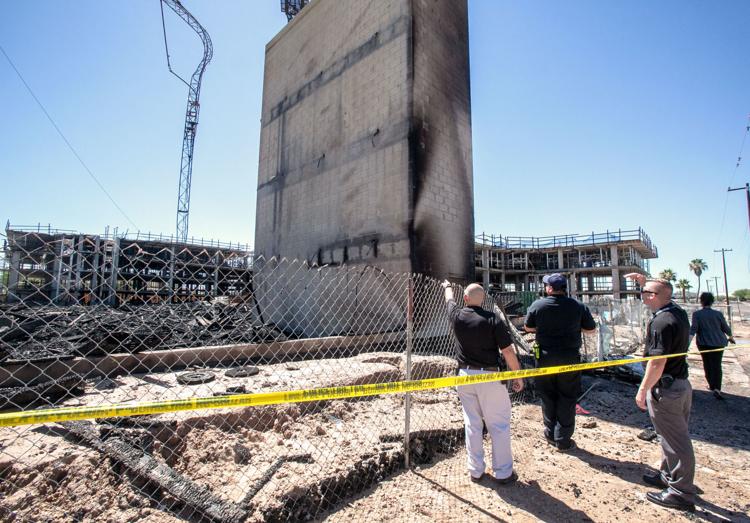 Two-alarm fire at The Mark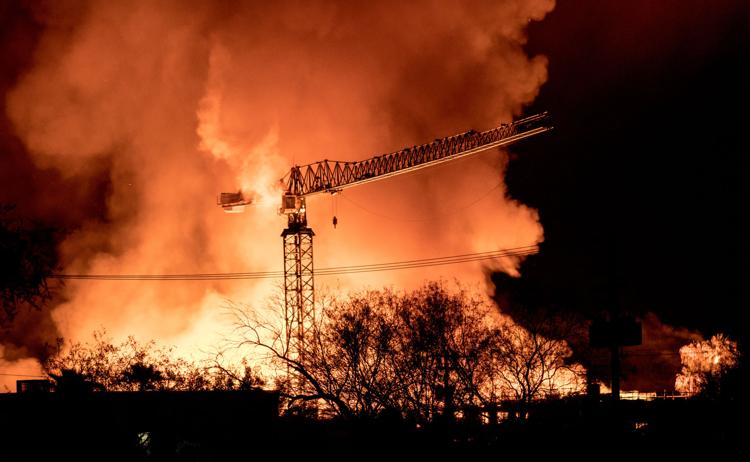 Two-alarm fire at The Mark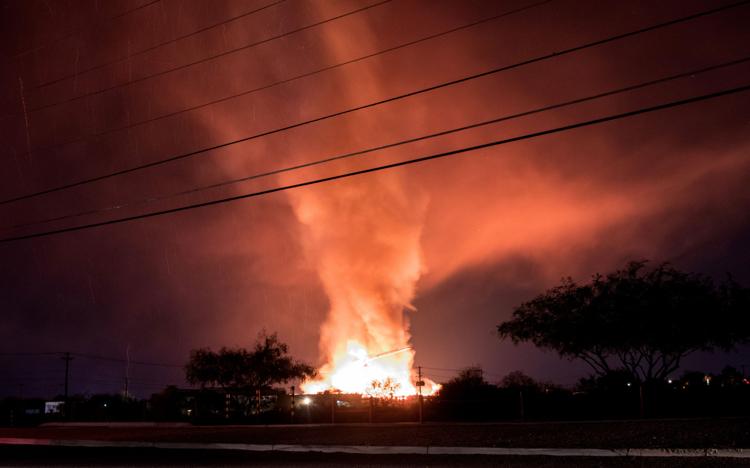 Tyndall fire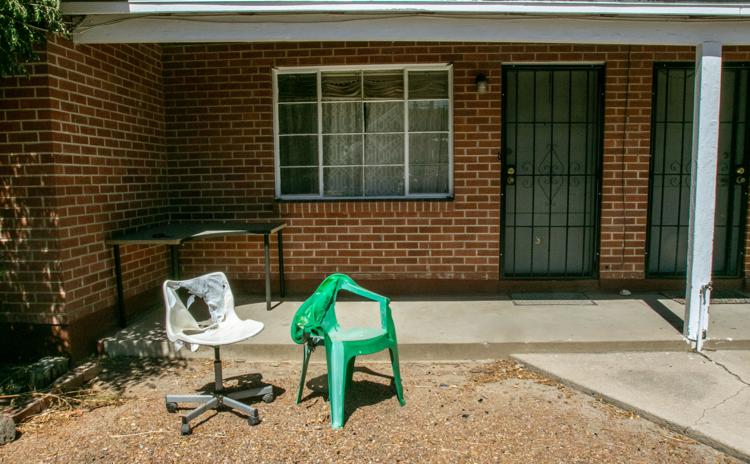 Tyndall fire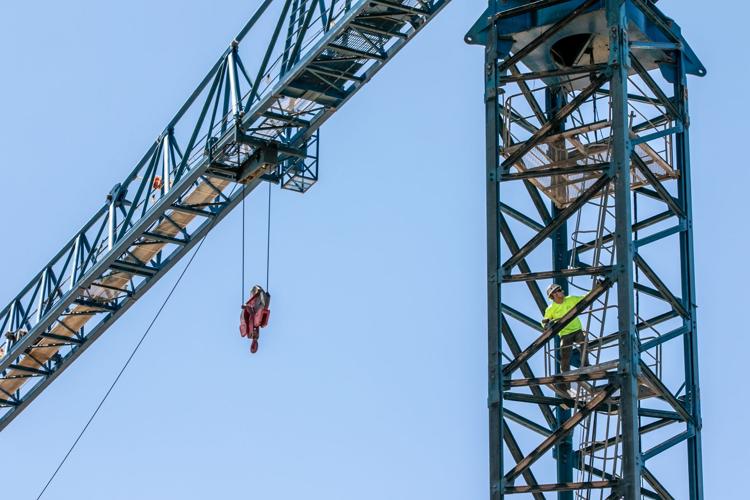 The Mark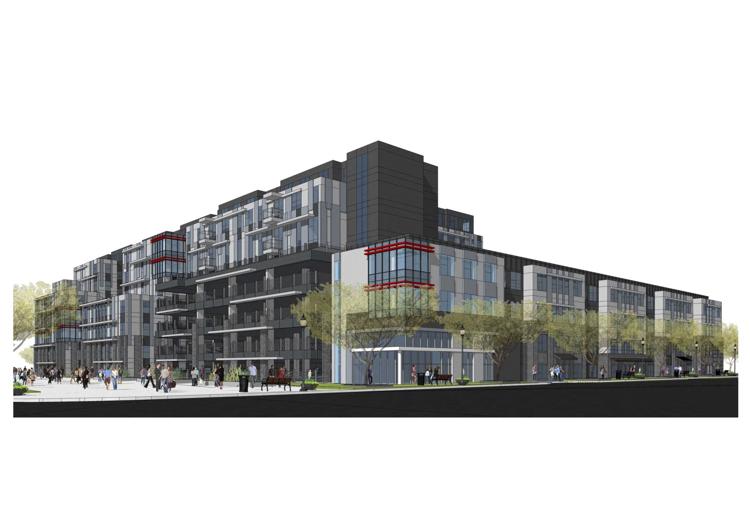 Tucson construction fire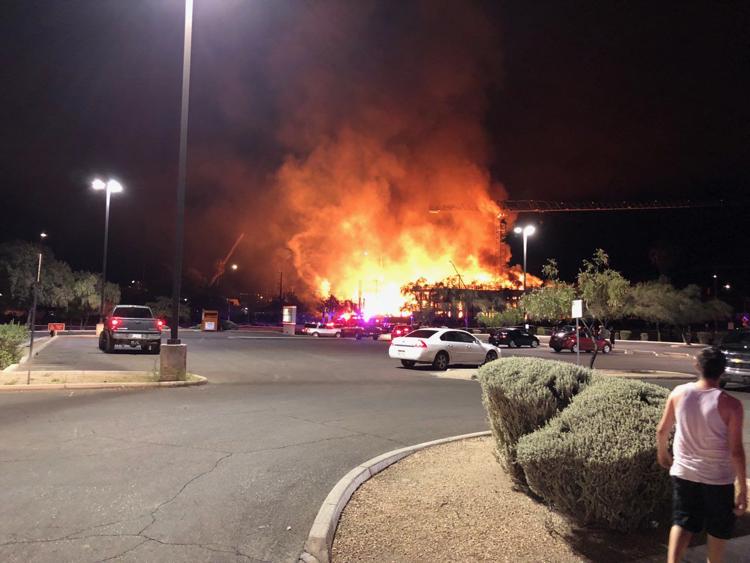 Two-alarm fire at The Mark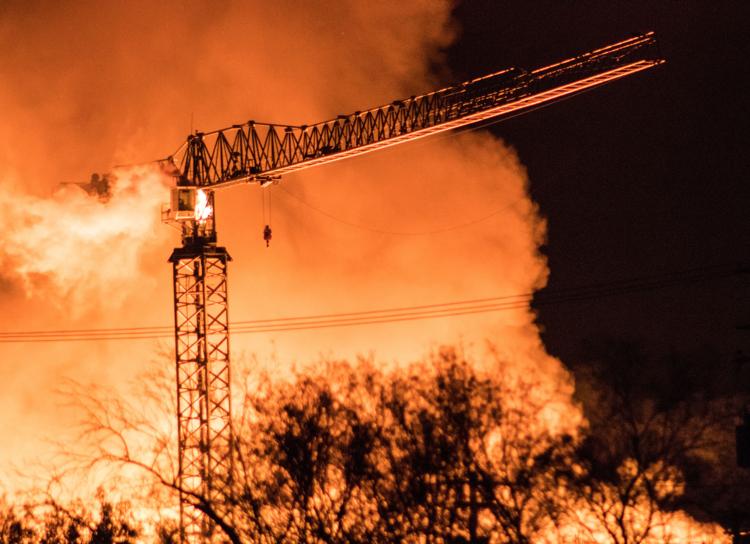 Two-alarm fire at The Mark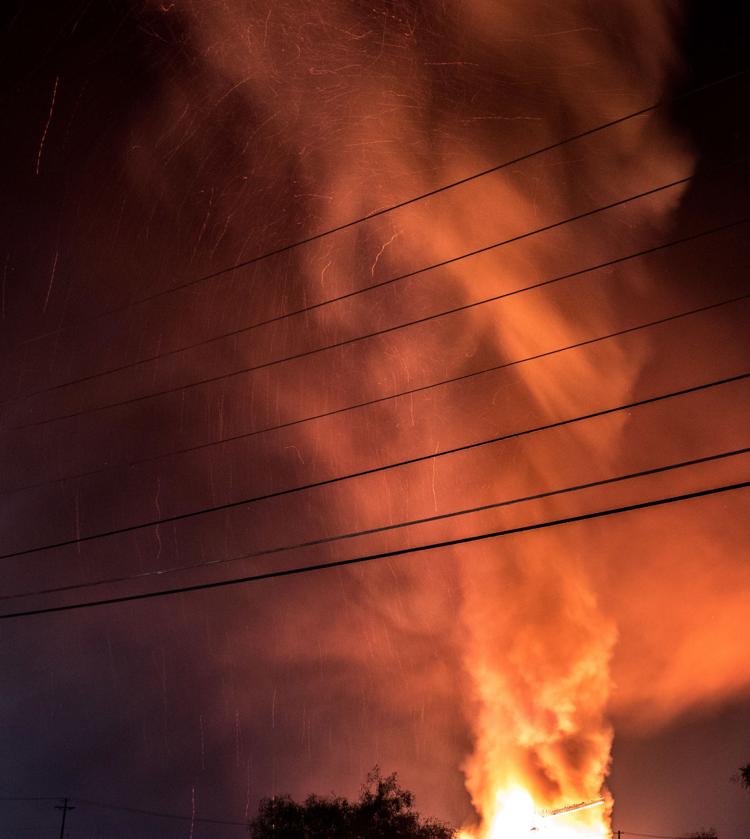 Two-alarm fire at The Mark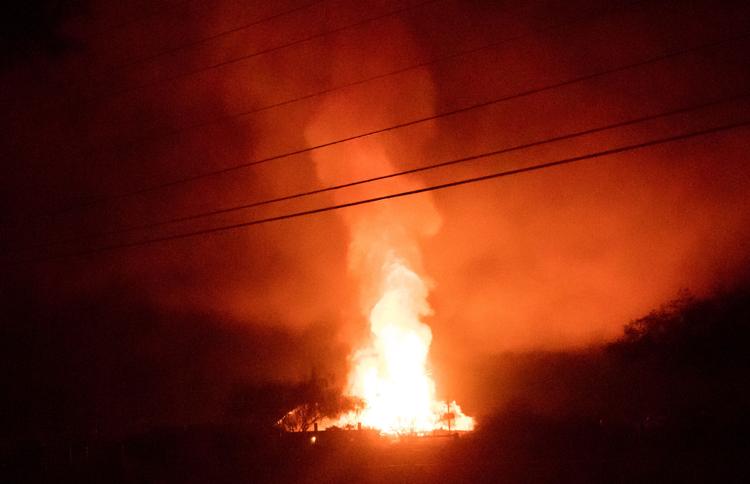 Tucson construction fire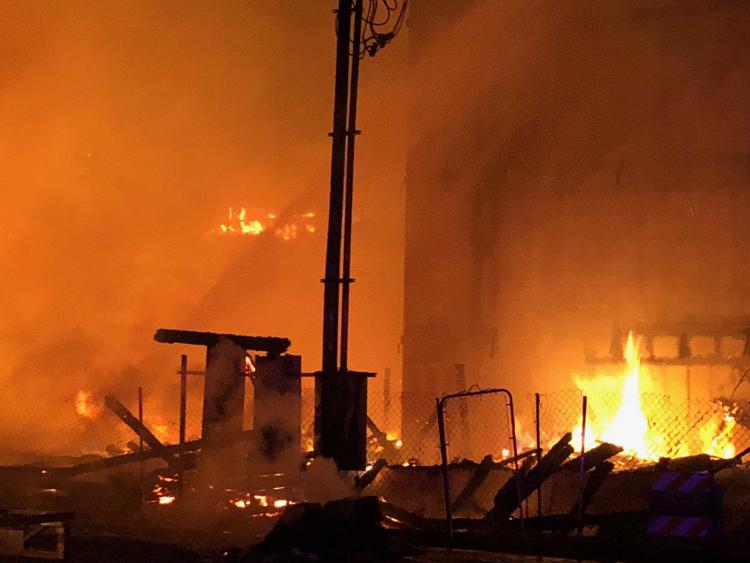 Tucson Construction Fire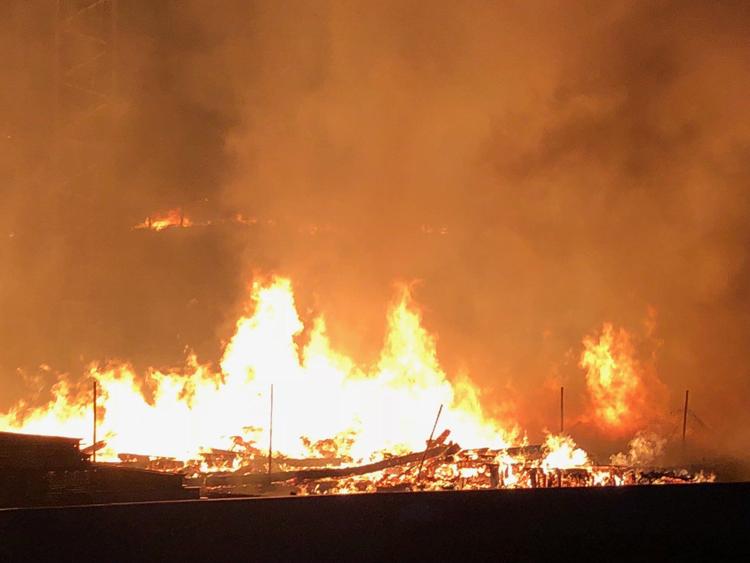 Overnight fire engulfs Tucson construction site south of UA campus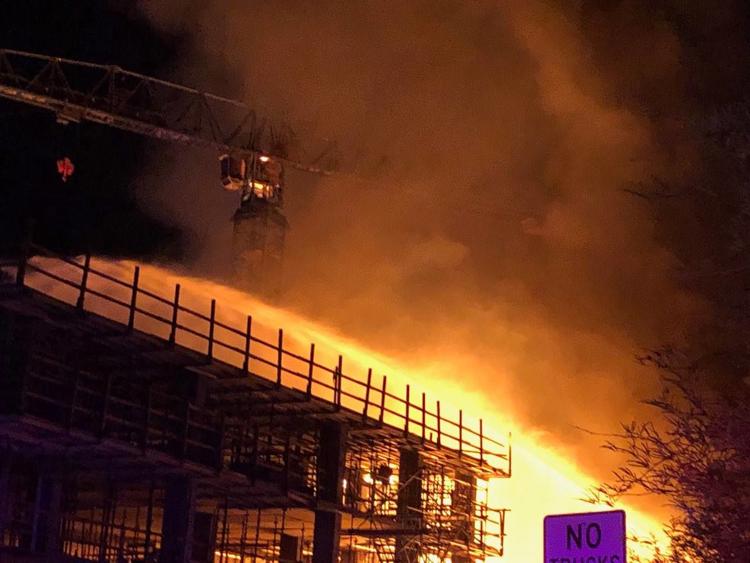 Tyndall fire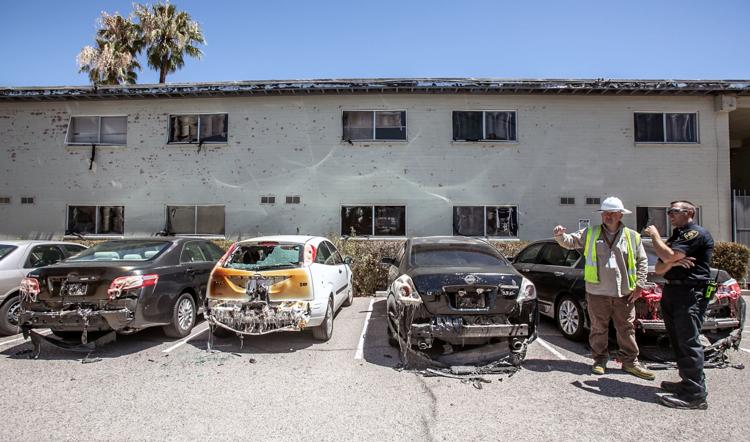 Tyndall fire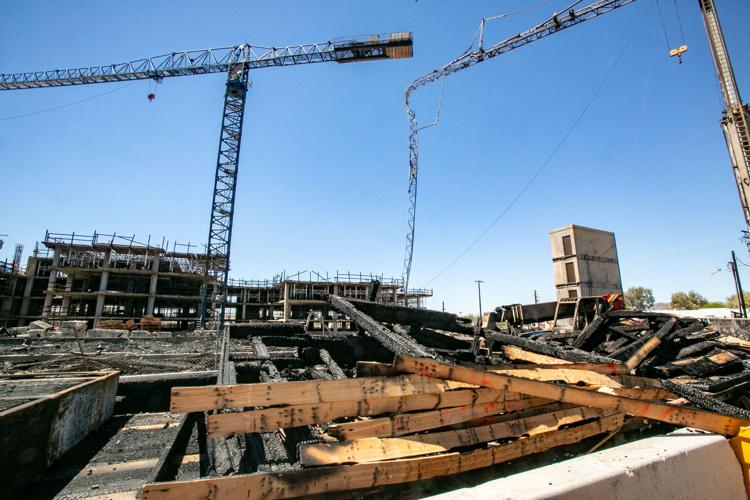 Tyndall fire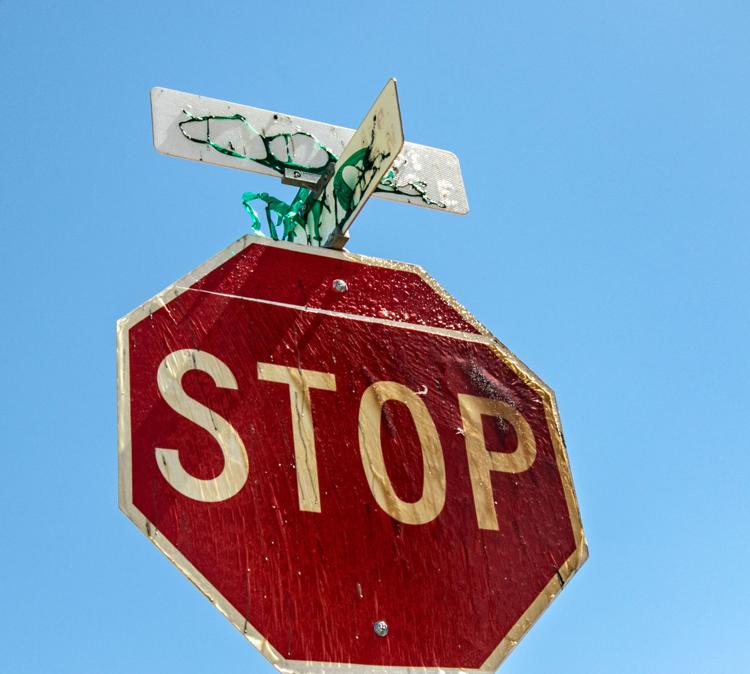 Tucson construction fire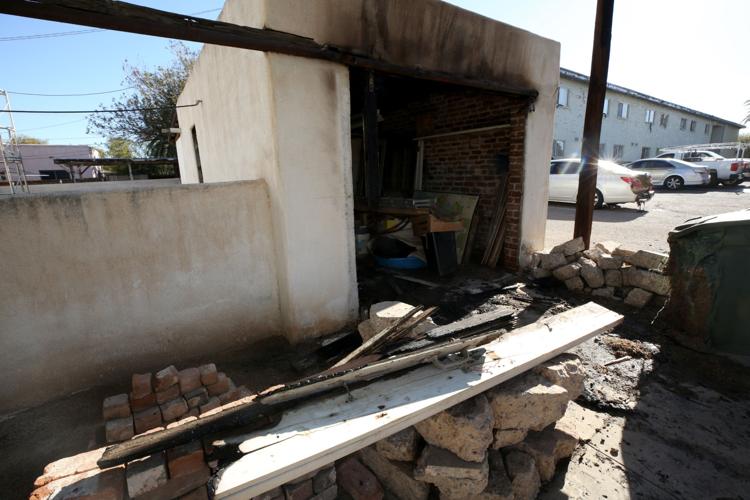 Tucson construction fire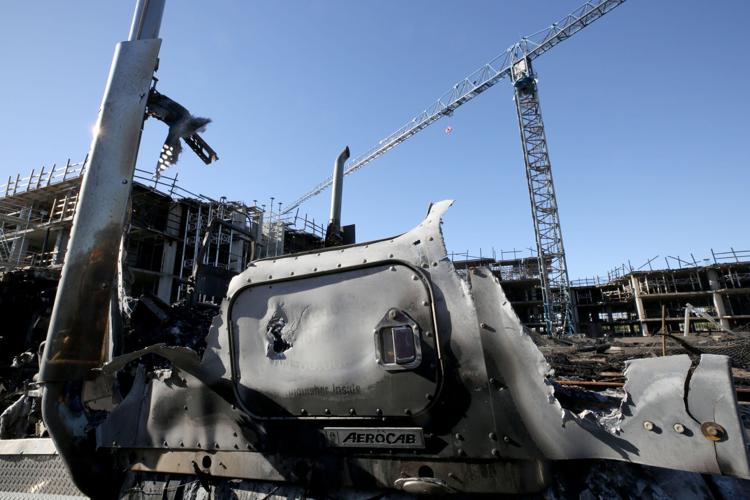 Tucson construction fire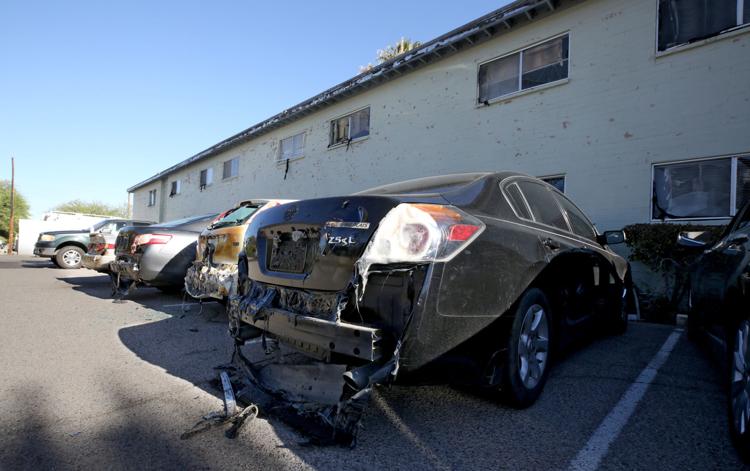 Tucson construction fire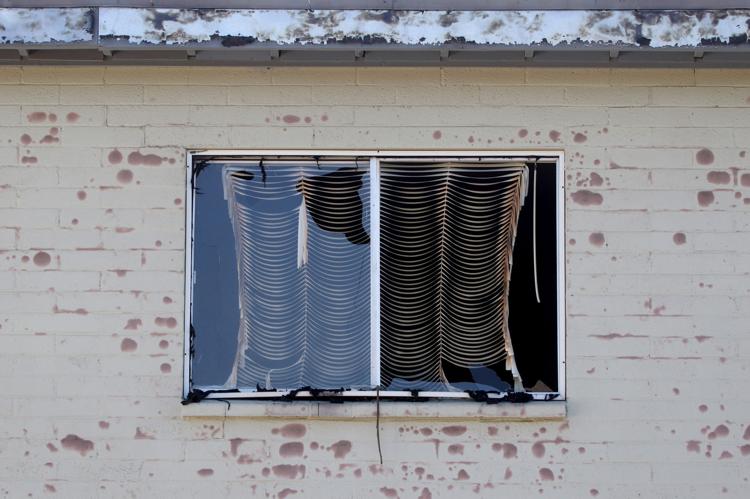 Tucson construction fire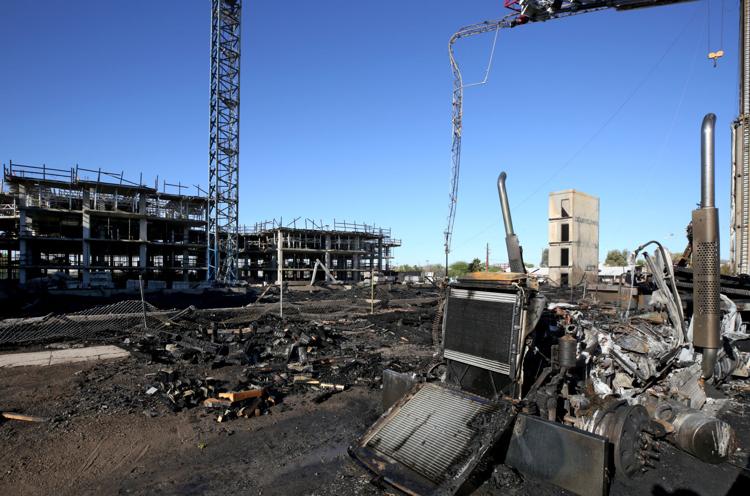 Tucson construction fire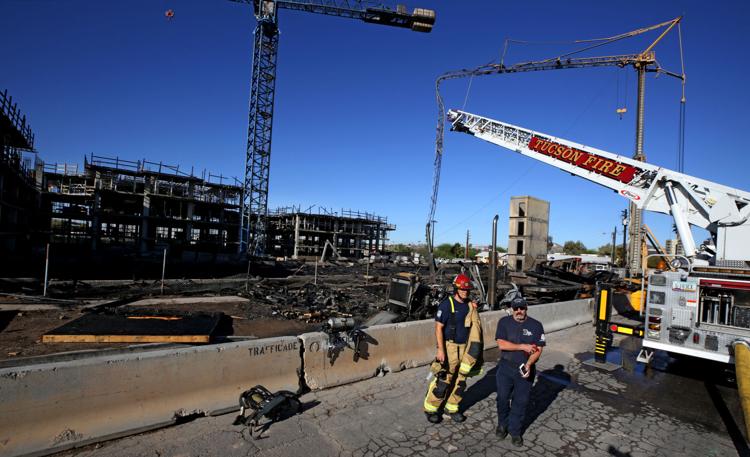 Tucson construction fire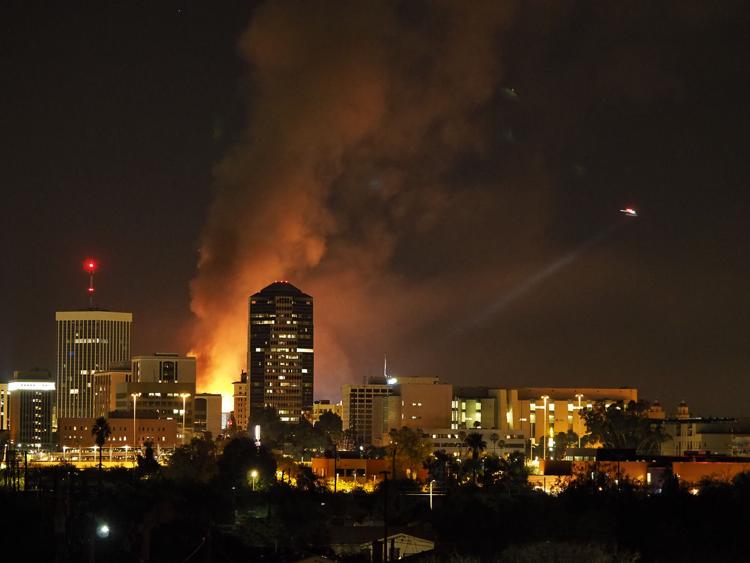 Watch: Tucson Fire Department shows scene of construction fire
An on-scene look at this morning's two alarm fire. Extreme temperatures damaged nearby buildings, cars, and cranes but we're thankful no one was injured. #tfd pic.twitter.com/tTablw387F

— Tucson Fire Department (@TucsonFirePIO) June 19, 2018
Tyndall fire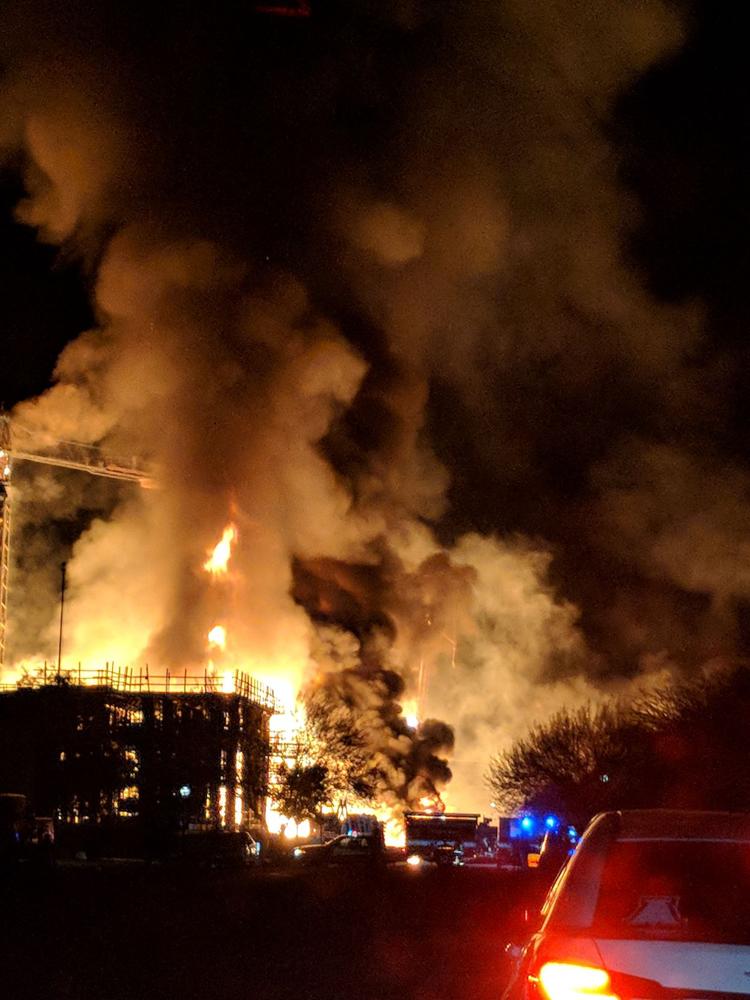 Tyndall fire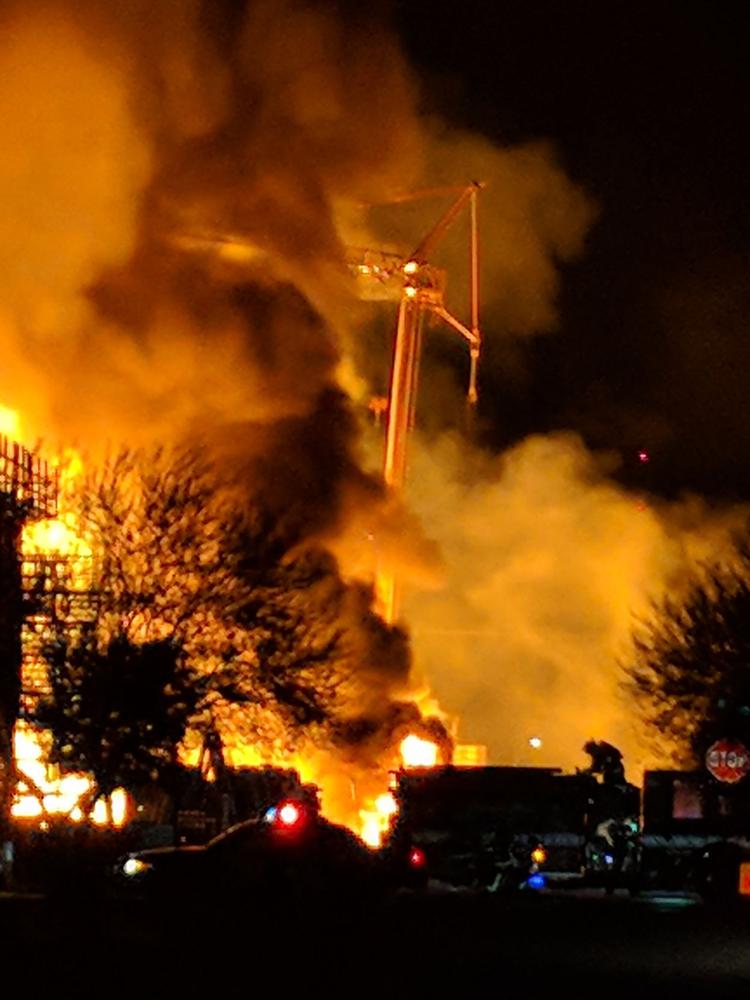 Tyndall fire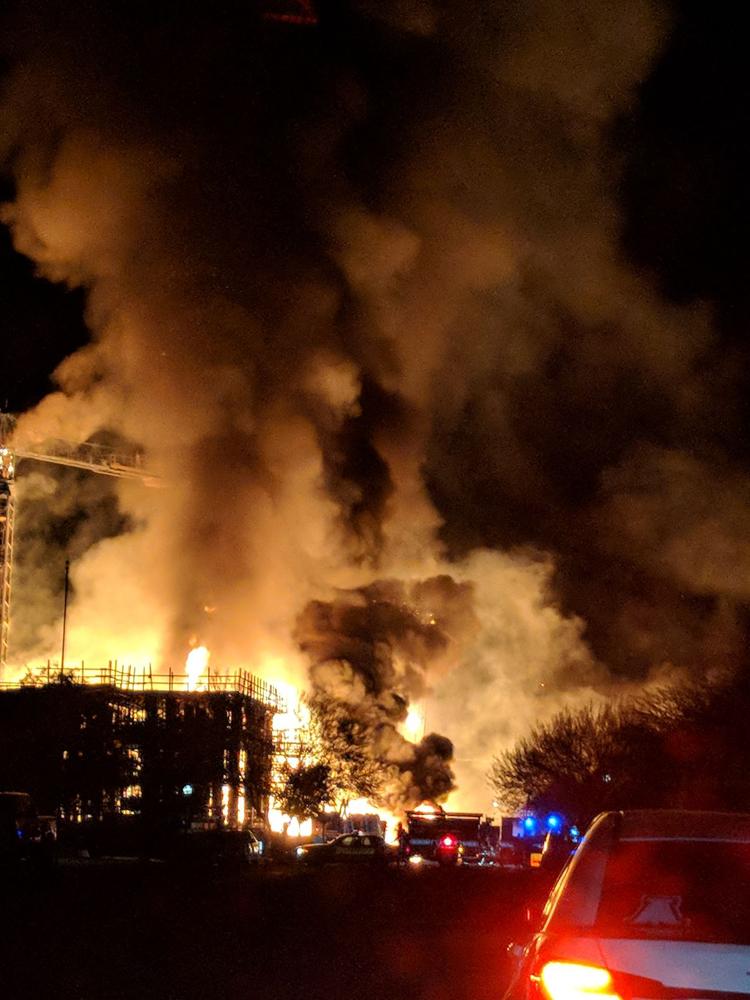 TFD Technical Rescue Team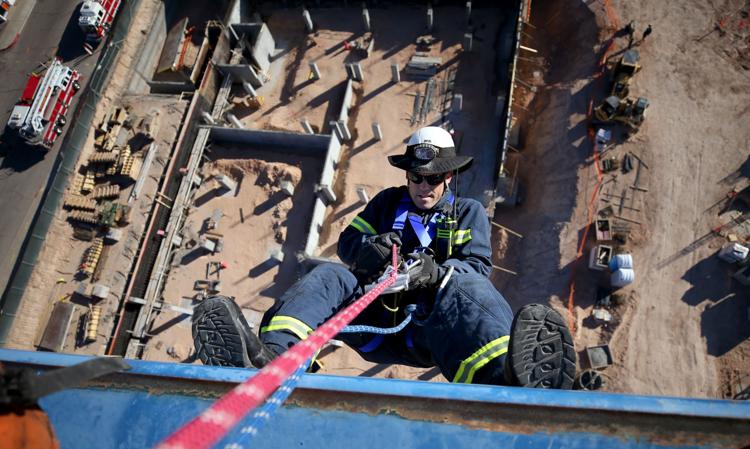 TFD Technical Rescue Team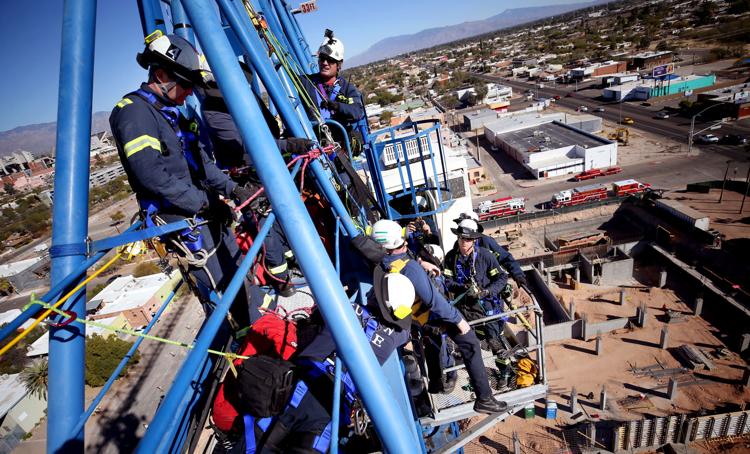 TFD Technical Rescue Team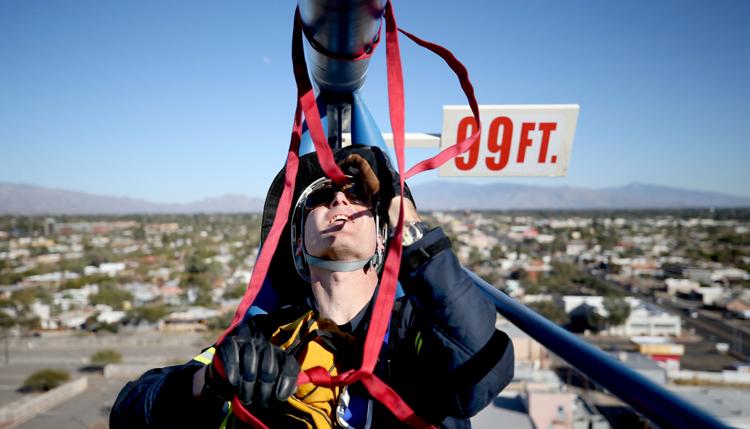 TFD Technical Rescue Team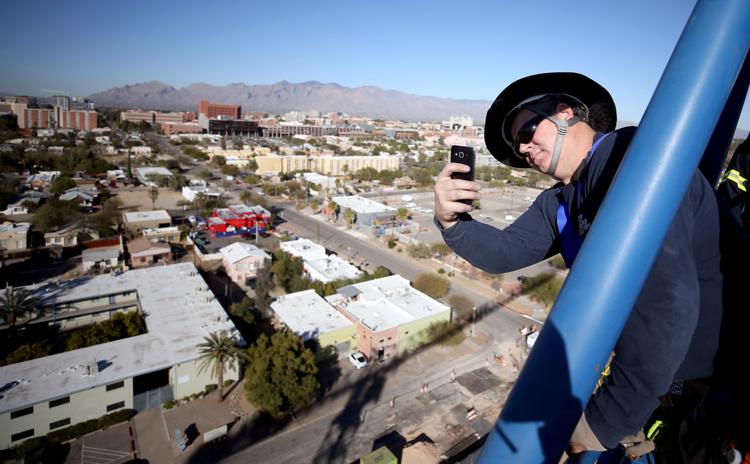 The Mark