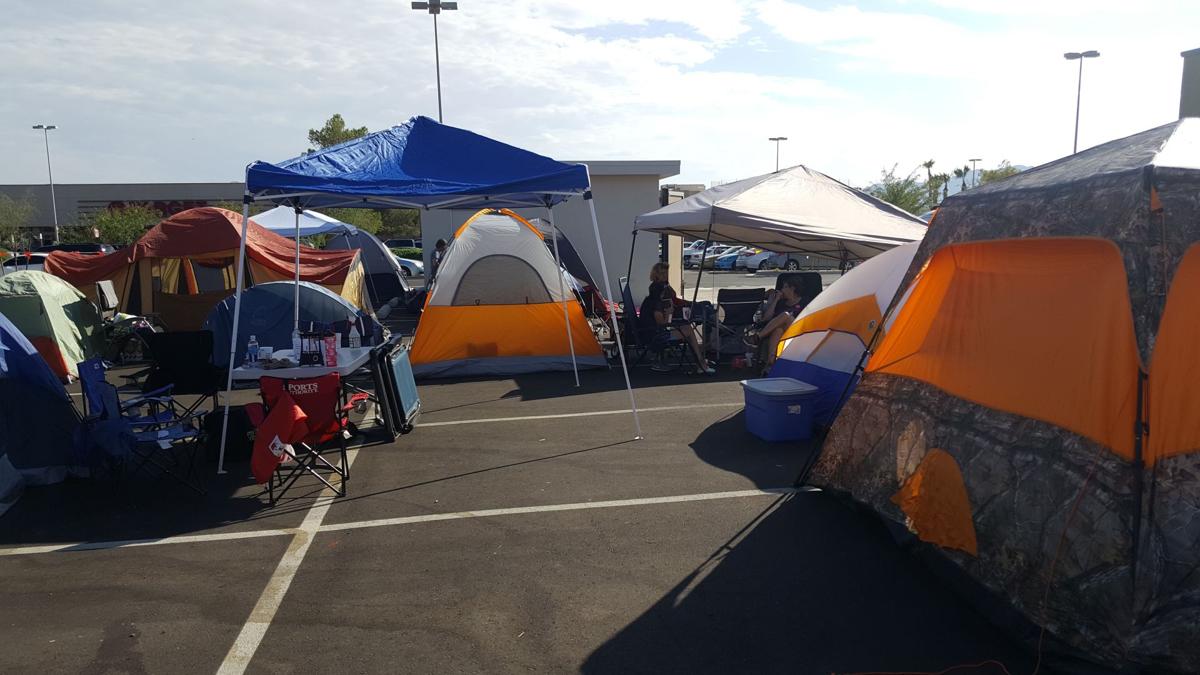 Love 'em enough to camp out and be first in line for the grand opening of Tucson's newest location?
The first 100 people who attend Chick-fil-A's 12-hour overnight campout event will get free Chick-fil-A for a year — one chicken sandwich meal a week. Apparently it's a grand opening tradition that started in 2003.
And it's called a campout event for a reason. Typically, people set up tents in the Chick-Fil-A parking lot. But, if you leave before the doors officially open the next day, you lose your chances of free Chick-fil-A. 
Tucson's newest Chick-fil-A will open at 1188 W. Irvington Road near Interstate 19 on Thursday, Feb. 7. However, registration for the "First 100 promotion" begins at 6 p.m. on Wednesday, Feb. 6 — and the rules say you can't be there more than 30 minutes early.
And before you camp out for hours and hours, make sure you qualify for the prize — only residents in certain zip codes can win, though more than 50 zip codes are included. Check out the list of qualifying zip codes here and scroll down to Tucson's opening.
Also make sure to bring a valid ID or proof of zip code, and read all the other official rules if you want to participate.
And beyond camping out for some free Chick-Fil-A, the new Tucson location will also be accepting new children's books that will be donated to a local charity. 
Contact reporter Gloria Knott at gknott@tucson.com or 573-4235. On Twitter: @gloriaeknott