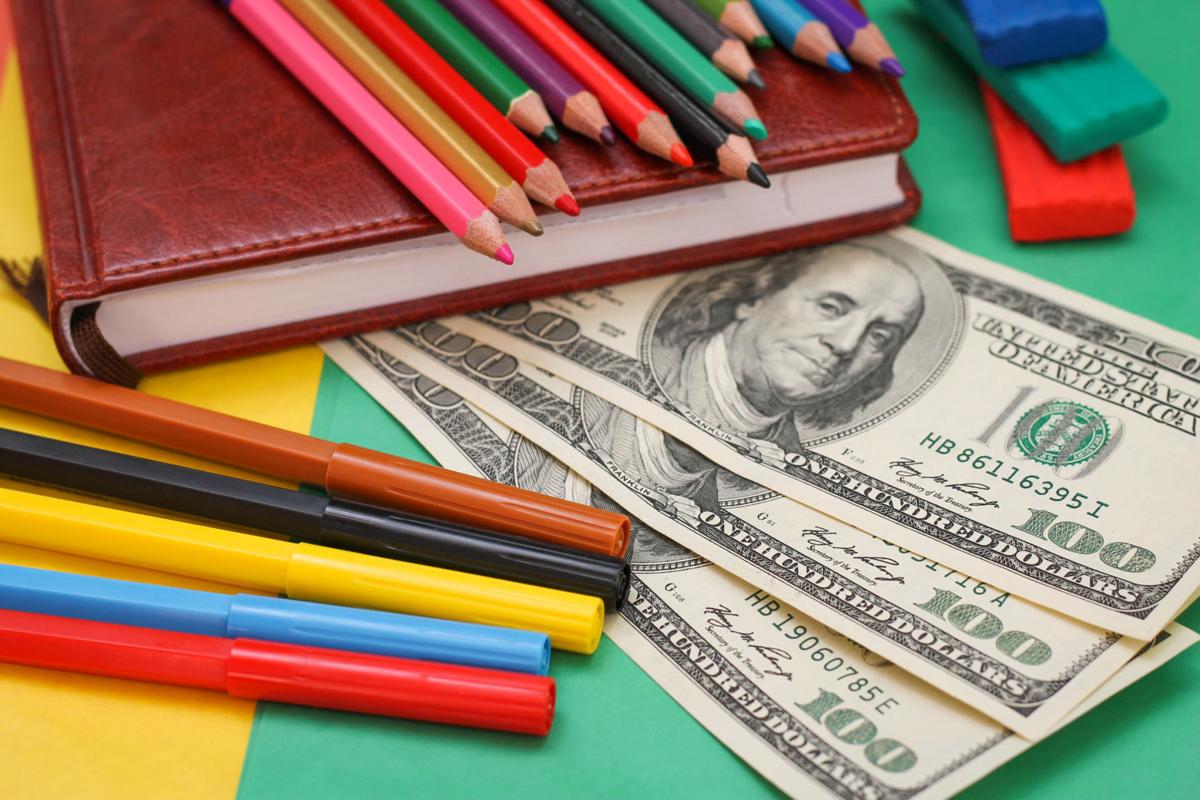 2 Flowing Wells teachers selected as top 10 in state
Two Flowing Wells teachers are being honored by the Arizona Educational Foundation as top 10 Arizona teachers of the year.
Benjamin Collinsworth, a preschool teacher at the Emily Meschter Early Learning Center, and Nathaniel Rios, a U.S. history and government teacher at Flowing Wells High School, are both being considered for the Teacher of the Year award, announced in October, according to a news release.
Marana grad elected to farming leadership role
A 2019 Marana High School graduate was elected as the Arizona Future Farmers of America State Sentinel. Throughout high school, Devin Rossa was dedicated to the service of FFA members and advisers, according to a news release. He was elected as state sentinel during the Arizona State Leadership Conference in June.
Rossa will work with Arizona FFA over the next year to promote and advocate for agriculture. He is also attending Pima Community College with plans to attend the University of Arizona College of Agriculture and Life Sciences to pursue a career in teaching agriculture. Rossa is one of a dozen Marana FFA members elected to represent Arizona since 1948, the release said. FFA is a national youth organization of 669,989 student members, with more than 10,100 in Arizona, preparing for leadership and careers in the science, business and technology of agriculture.
Race, identity will be focus of K-12 teacher workshop
CITY Center for Collaborative Learning is hosting a two-day teacher workshop on facilitating conversations about race and identity for K-12 teachers and staffers.
On Sept. 6, Pima County Superintendent Dustin Williams will give an introduction and Dr. Kathryn Nakagawa will give an interactive presentation on racial literacy. It will run from 4:30 to 7 p.m. at the Arizona State Museum, 1013 E. University Blvd.
Teachers can also explore the "Sorting Out Race" exhibit, which examines stereotypes about race through items donated to thrift stores. Attendants will participate in discussions about race, stereotypes and what drives perceptions of people, according to a news release.
On Sept. 7, join the interactive workshop Facilitating Critical Conversations, which will focus on identifying strategies and resources for creating a positive learning environment where critical conversations can take place, the release said. The workshop will be held at CITY Center for Collaborative Learning, at 37 E. Pennington St., from 8:30 a.m. to 3:30 p.m.
The workshop costs $49 for both days, including lunch, materials and parking. To register, go to tucne.ws/register.
Hughes, Banner partnering up for school supplies drive
Hughes Federal Credit Union and Banner Children's are partnering to raise school supplies for K-12 students attending the Diamond Children's Medical Center school.
The school supply drive is for children who are hospitalized or coping with learning challenges, a news release said.
All Hughes Federal Credit Unions in Tucson are accepting school supplies and cash donations through Sept. 30.
The supply wish list includes age-appropriate books, educational board games, sensory tools for patients on the autism spectrum, pencils, paper, crayons, flash cards and Play-Doh.
"We all know that education is the foundation for success in a child's life, and this drive will help ensure hospitalized children do not feel left out or get behind in their studies," said Chad Whelan, Banner — University Medicine Tucson chief executive officer.
Contact reporter Danyelle Khmara at dkhmara@tucson.com or 573-4223. On Twitter: @DanyelleKhmara