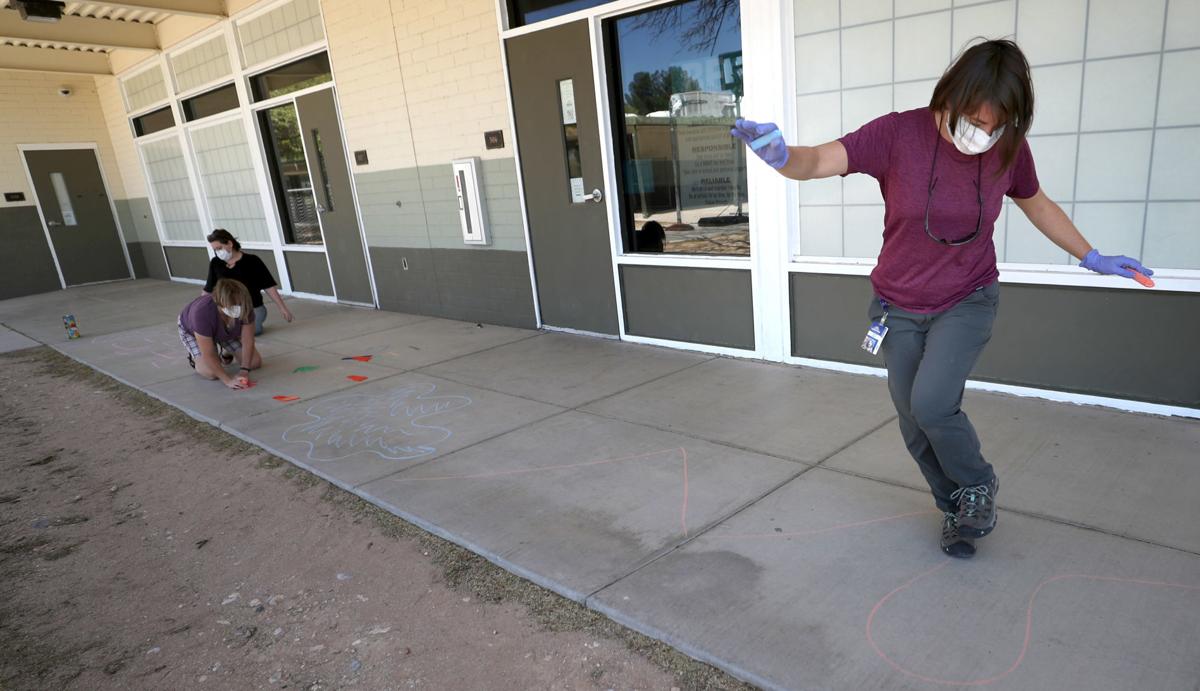 Eevee Rodriguez is worried her two kindergartners with special needs won't be ready for first grade after nearly five months away from the classroom due to coronavirus school closures.
She is juggling her full-time job from home as an adviser at Pima Community College and guiding her 5-year-old twins — Elijah and Josiah — and her third-grader through remote learning.
The twins both have severe developmental delays and mild cerebral palsy, and one also has autism. The boys had been making progress in school, working with speech and occupational therapists and one-on-one aides, but now Rodriguez is scared they will regress.
"They're already really behind their classmates, so now they're going to be even more behind," she said. "We're making progress, but now to get them back into a routine is going to be hard."
Many students and parents are struggling to adjust to remote learning. For kids with special needs, the hurdle to staying on track can be even harder to overcome.
Combining physical, learning and behavioral challenges with a pre-existing shortage of special ed teachers and specialists, varied access to high-speed internet and computers, juggling multiple kids' schedules and working from home, makes for a diverse and difficult set of challenges for these parents and students.
Elijah and Josiah had their first online speech therapy session on Tuesday, which went well. They're supposed to start online occupational therapy, but as of the end of the third week of school closures, Rodriguez still hadn't heard when.
Even though she's hopeful the online therapies will help, Rodriguez has come to the realization that the twins are not going to get the same level of instruction they had at school. She wants to have the final say whether her kids move on to the next grade level.
The Tucson Unified School District, Tucson's largest and in which Elijah and Josiah are enrolled, will be promoting students to the next grade level regardless of how they do during the last quarter of remote learning.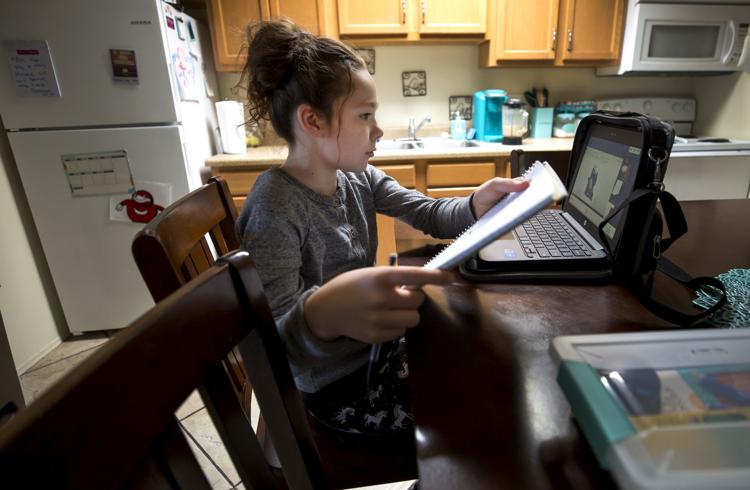 However, parents and guardians advocating for the retention of their children should communicate with teachers, who ultimately decide if a student should be promoted or held back, TUSD Superintendent Gabriel Trujillo has said.
TUSD is working on recommendations to share with the state, including adding three or four weeks of extensive review to the start of next school year and aligning next year's AzMerit test to reflect this change.
"I do believe that with the work that we're going to be embarking on to recommend a shifting of the standards throughout the K-12 grade span that we encompass here, that we might be able to assuage some of the concerns of our parents — that there's not going to be content missed, that we would be able to pick it up in the next school year," Trujillo said.
Rodriguez was not assuaged.
"Every child is going to be affected," she said. "For the kiddos who really thrive on routine, getting them back into school mode when we can return in the fall is going to be very difficult. I can already anticipate that, and I don't know if them going into a new classroom is going to be the best."
STEEP LEARNING CURVE
A special education teacher at Morgan Maxwell K-8 School is concerned his students will regress academically, socially and in understanding classroom routines.
Despite this concern, David Richter, who teaches sixth through eighth grade in one classroom, said having most of the same kids again next year will make it easier to get them back on track.
For now, he meets with students during a 9 a.m. video chat. Four of his nine students aren't able to join because of complications that include lacking technology. TUSD is working to distribute Chromebooks with WiFi over the next month to students who lack access.
Richter's students are getting about 25% of the instruction they would normally get in his classroom, and access to their regular support services, such as speech and occupational therapy, are just getting started, he said.
"I think their sensory needs and the structure that they're used to in our room has fallen away," he said.
"Usually in the eight weeks we're out for summer, we lose a little bit. Now instead of an eight-week break, we're ending up with a 15- to 16-week break. And I am very nervous about that."
Like all educators right now, special education teachers and support specialists are coming to this new experience with different levels of tech skills and ease in adapting their trade.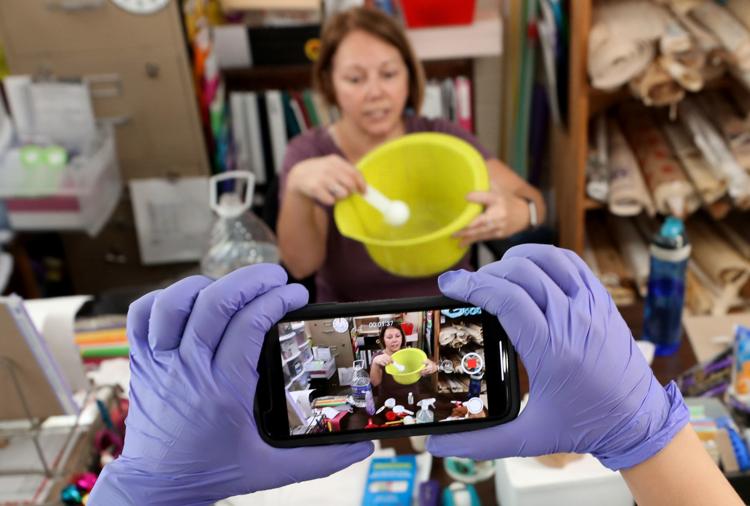 The physical and occupational therapists in the Sunnyside Unified School District spent the first week of closures learning to do therapy online, said Michelle Bradshaw, the lead physical and occupational therapist.
"None of us had ever done therapy online," she said of the district's 10 therapists. "Since the governor just OK'd us to do telehealth, it's learning a whole new form of therapy in a week."
She raided the district's school supplies to send home goodie bags for activities to stay physical, such as sidewalk chalk. The therapists have also been making yoga, dance and exercise videos, as well as encouraging neighborhood hunts.
Bradshaw works with kids that run the gamut of physical abilities, from trouble learning to read and write to very limited mobility. For children with less mobility, she sent home special equipment, of which there was a limited supply. She also sends instructions to improvise exercises using everyday household items, such as taking magnets off a tray for hand mobility.
The outcome for kids with special needs will be a mixed bag, she said. There will be kids and parents who have time and resources for the at-home exercises and there will be those who will struggle. Sunnyside will be offering compensation services for kids who fall behind, once the pandemic is over, she said.
Dawn Fode, an occupational therapist in TUSD has 60 kids who are regularly on her caseload plus an additional 20 due to a shortage of therapists — a problem across the state and country.
Fode said she has never worked so hard in her life. She spends her whole day on the computer, a lot of which has been learning online platforms to offer remote physical therapy.
Like Bradshaw, Fode is teaching parents how to do exercises with their kids at home and modify household items.
"A lot of parents, if they are engaged, can easily find those things around the house," she said. "Like putting pennies on the table and having them flip them over. That's a really good fine-motor activity."
Fode also sees the outcomes being mixed depending on a child's level of need, resources available and how engaged a parent can be.
MIXED BAG OF EXPERIENCES
Shannon Arriola has four children doing remote learning at home. She lives on the outskirts of Tucson and the family's poor internet service keeps crashing with all the kids online.
Arriola has two sons with autism in TUSD schools. Her 9-year-old, Skye, at Oyama Elementary has been doing both occupational and speech therapy via video chat with his therapists once a week since spring break ended. The occupational therapist emails instructions for exercises and a project for fine motor skills, then goes over them during the online session. But her 12-year-old, Tristan, who is in Richter's class, just began therapy sessions this week.
Arriola said the therapies are going better than she thought they would, but doing them remotely for two kids, plus online classes for four was too much. She switched to packet work and does the best she can to help her kids through it.
"I've got too many kids who are supposed to be going online at the same time, so we've nixed the classroom groups, and we're keeping the therapies," she said. "What I can get done, I get done, and if it doesn't get done, I'm not stressing about it. Not worth yelling and screaming with children or having meltdowns."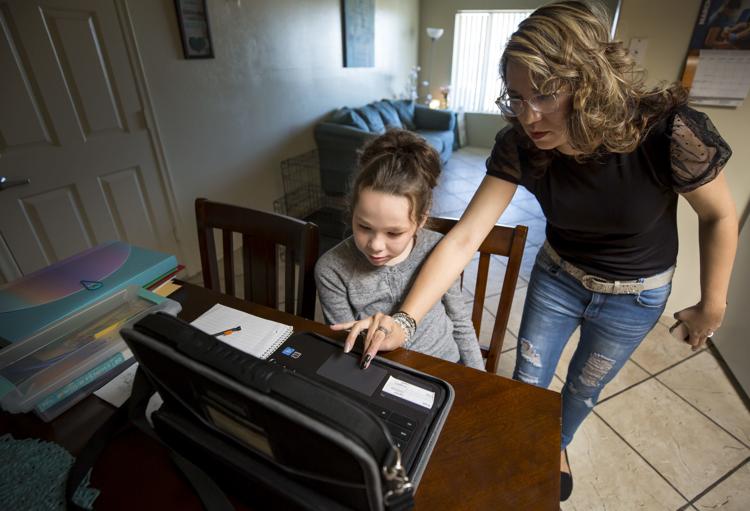 Arriola's experience is common. Many parents struggle to get their kids to do the level of work that they once did in a classroom. That struggle often deteriorates into fights and temper tantrums.
This difficulty is only exacerbated for children on the autism spectrum, who thrive on routine and had gotten used to doing schoolwork at school.
While many parents are struggling, there are some who have managed to thrive.
Roseanna Gonzalez is not worried her fourth-grader will fall behind. Alicia's face lights up at 9:30 every morning when she starts her online class, happy to see her teacher, support staff and classmates.
"She really thrives from the social-emotional aspect of it," Gonzalez said.
Alicia, who attends Esperanza Elementary in the Sunnyside district, has a mild intellectual disability and struggles with emotional and behavioral issues.
While other people were panic shopping for toilet paper, Gonzalez printed out 800 pages of educational materials for her daughter. She laughs about it now, admitting she was being a bit paranoid, but she wanted to be prepared for whatever would happen.
Gonzalez has four children remote-learning at home — a senior, a junior, a seventh-grader and Alicia. While Alicia and her siblings do their online classes, Gonzalez is doing her own classes, as a special education teacher at Sunnyside High School.
Maybe it's the skill she's honed as a teacher that allows Gonzalez to earnestly say things like: "It's really awesome how, as a family, you get creative," when talking about home-schooling four kids on her own while also working.
"Not to be boastful of being a SPED teacher, but I feel like it has equipped us to know how to accommodate across the board," she said. "We've got to be creative."
It also helps that her kids had school-issued laptops. In Tucson's second-largest school district, all Sunnyside fourth- through 12th-graders are issued laptops, on which they do a lot of their schoolwork already.
Gonzalez teaches a program for at-risk youth and has a mix of traditional students and those with special needs. She said three of her seniors with special needs are thriving with remote learning. It doesn't hurt that she's at their disposal all day. From 8 a.m. to 8 p.m., they contact her, asking for help with assignments, and she's all in for them.
While Gonzalez juggles her own kids' needs with those of her students, she's found that in some ways, her daughter's social-emotional needs are being met even more than before — being with her family all day and finding new ways to stay engaged, such as FaceTiming with a friend and hand-writing letters to her grandparents.
"At this time, you have to find the light at the end or the tunnel," Gonzalez said. "It can be very depressing, but I'm just trying to find everything I can that's positive. So being here with my kids is something huge for me."
Photos for April 11: Tucson gets by during Coronavirus Pandemic
Tucson in photos, coronavirus pandemic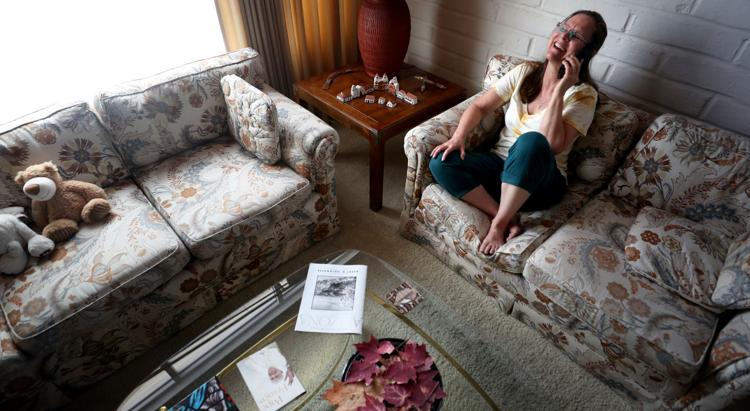 Tucson in photos, coronavirus pandemic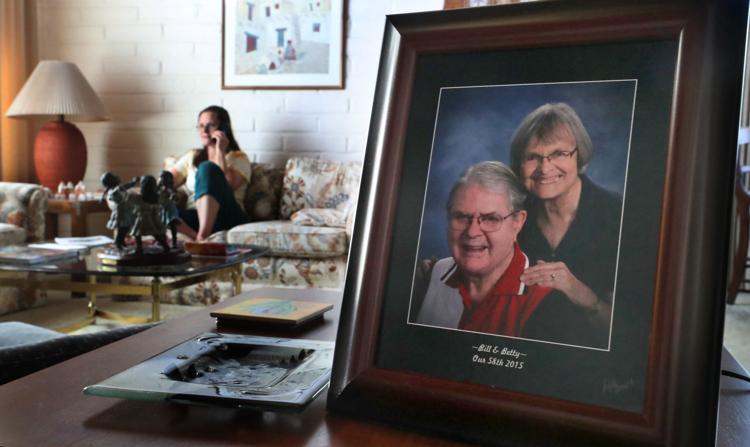 Tucson in photos, coronavirus pandemic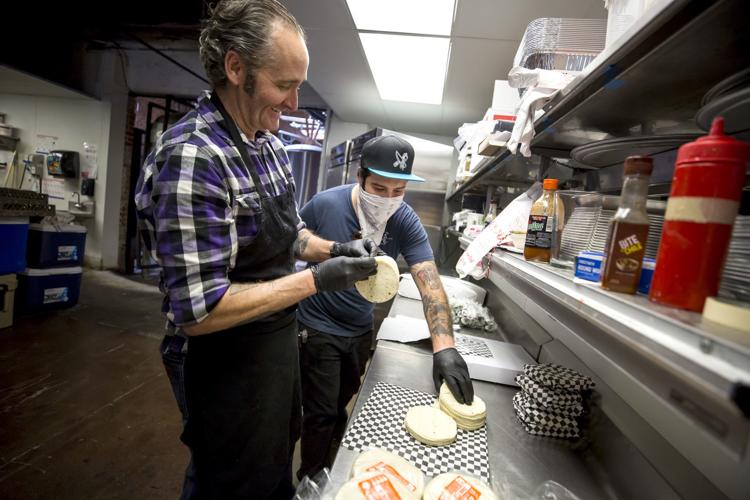 Tucson in photos, coronavirus pandemic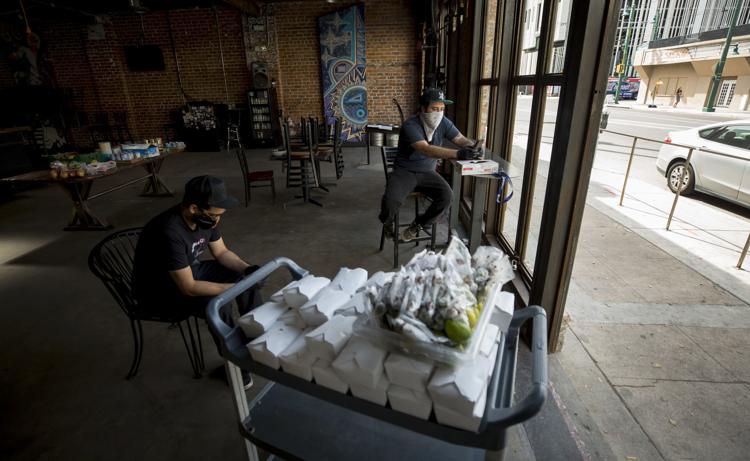 Tucson in photos, coronavirus pandemic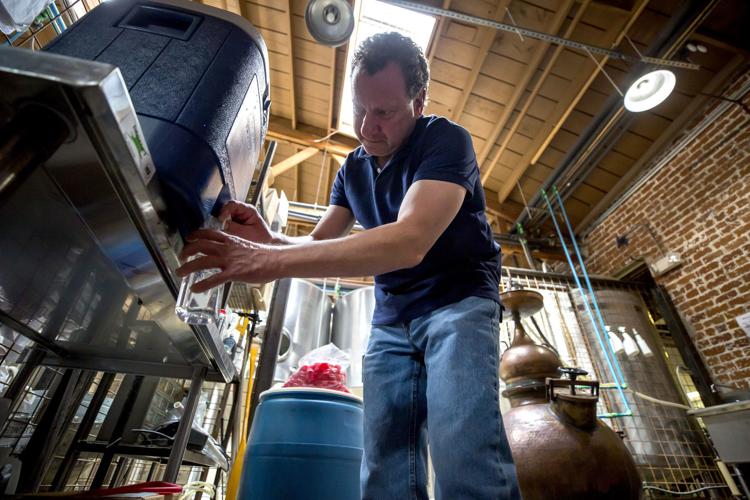 Tucson in photos, coronavirus pandemic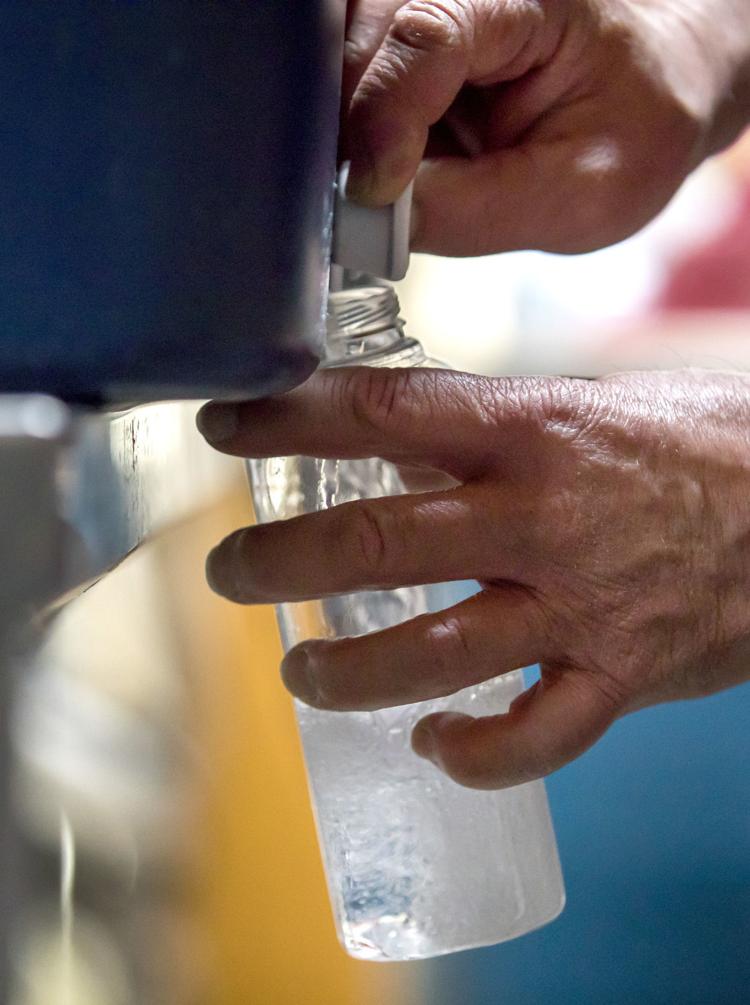 Tucson in photos, coronavirus pandemic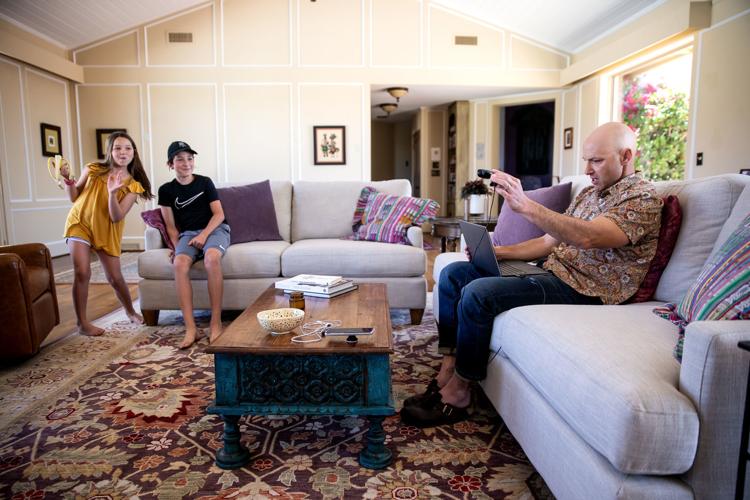 Tucson in photos, coronavirus pandemic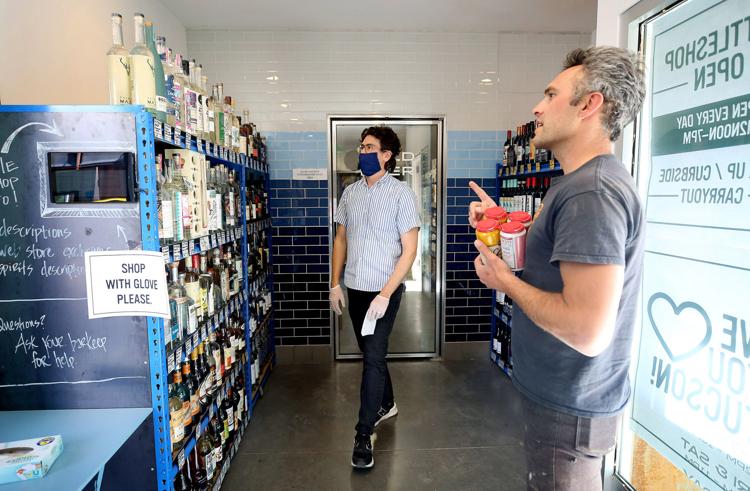 Tucson in photos, coronavirus pandemic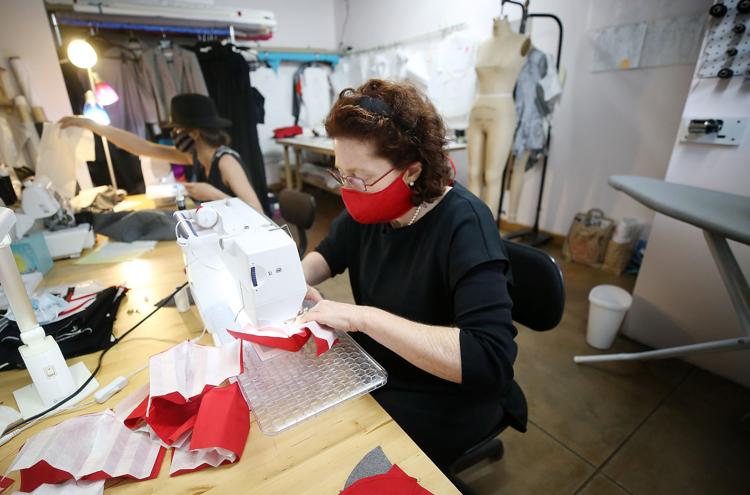 Tucson in photos, coronavirus pandemic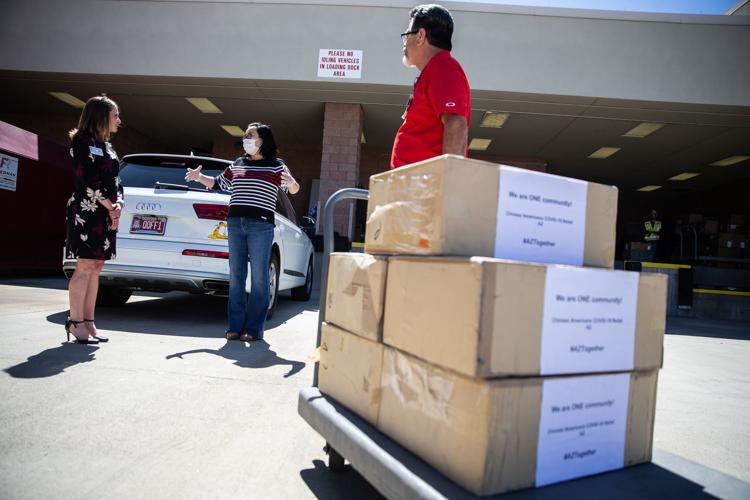 Tucson in photos, coronavirus pandemic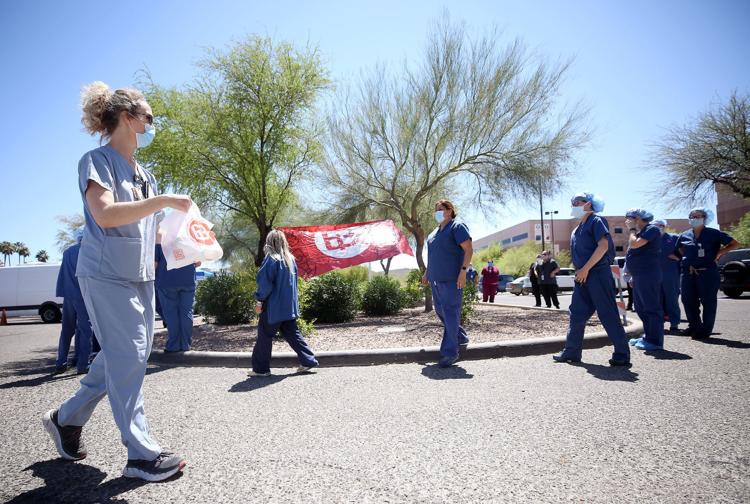 Tucson in photos, coronavirus pandemic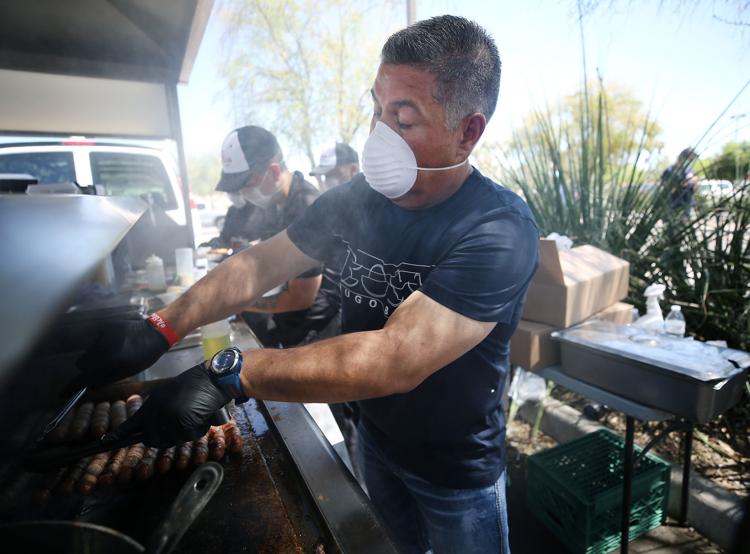 Tucson in photos, coronavirus pandemic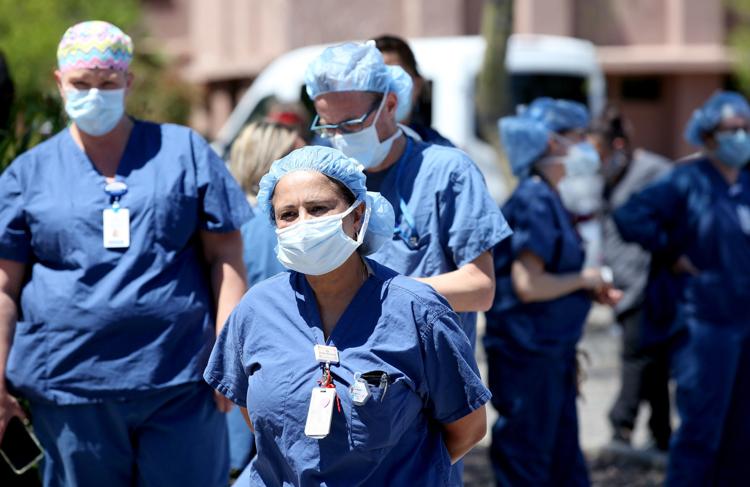 Tucson in photos, coronavirus pandemic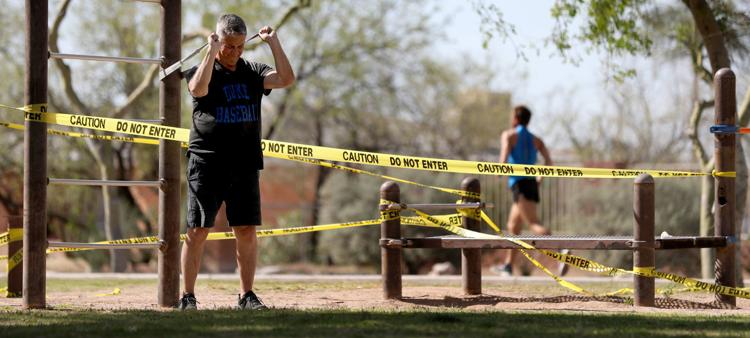 Tucson in photos, coronavirus pandemic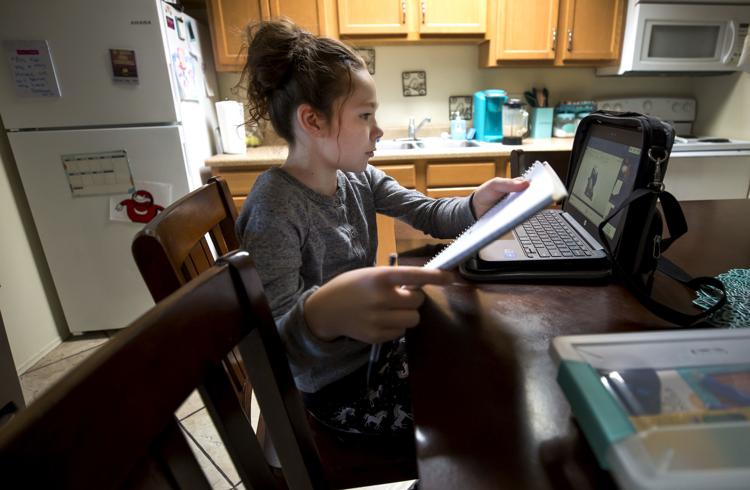 Tucson in photos, coronavirus pandemic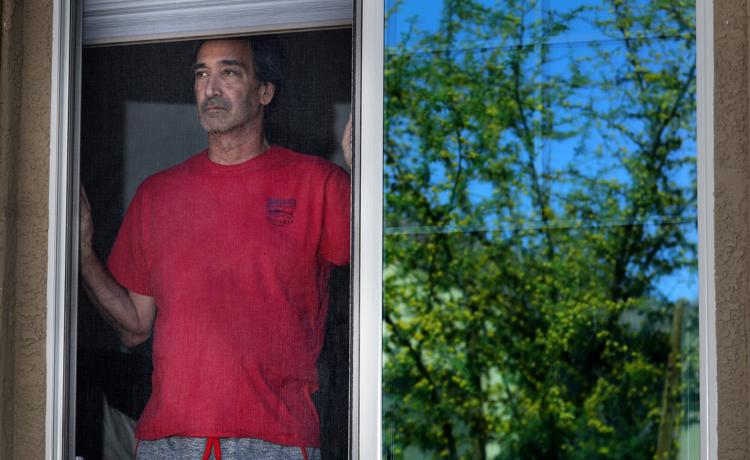 Tucson in photos, coronavirus pandemic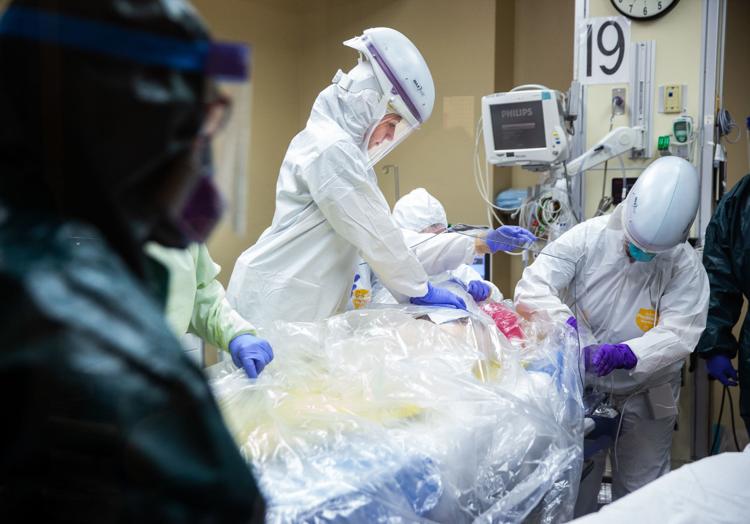 Tucson in photos, coronavirus pandemic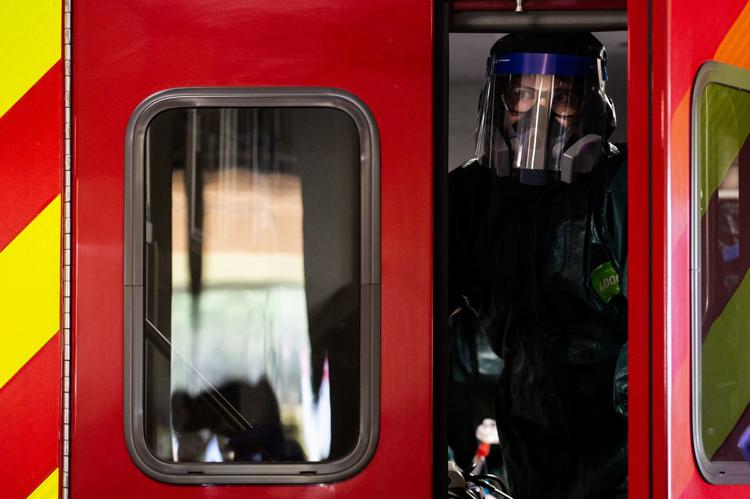 Tucson in photos, coronavirus pandemic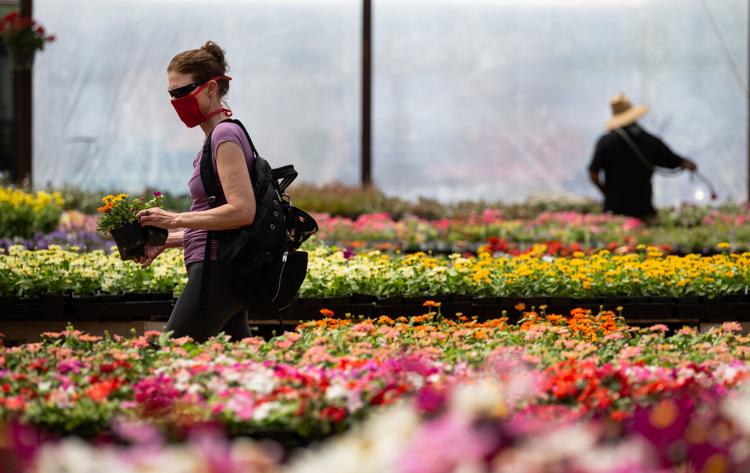 Tucson in photos, coronavirus pandemic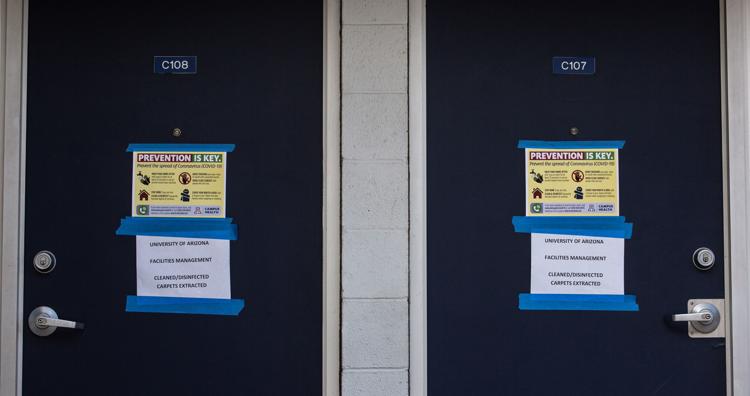 Tucson in photos, coronavirus pandemic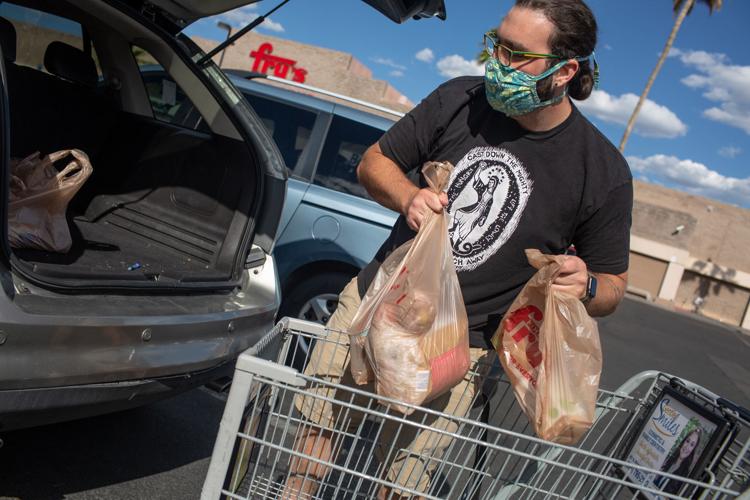 Tucson in photos, coronavirus pandemic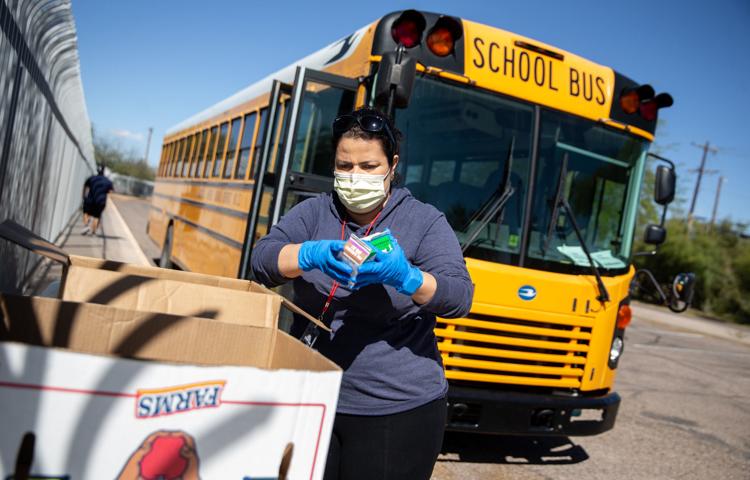 Tucson in photos, coronavirus pandemic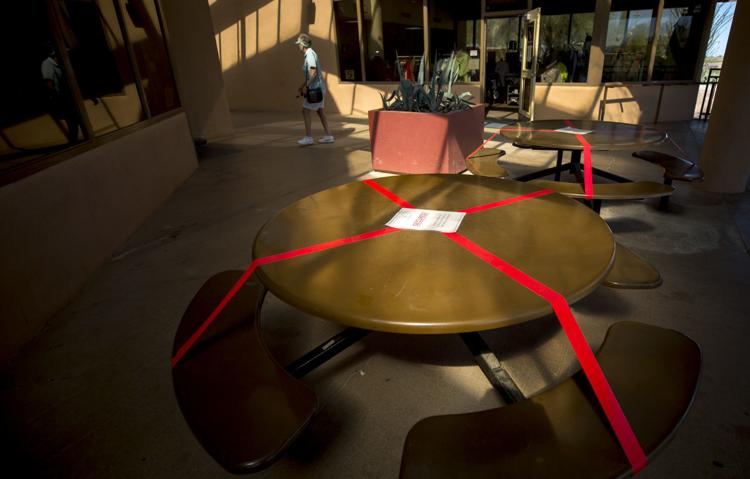 Tucson in photos, coronavirus pandemic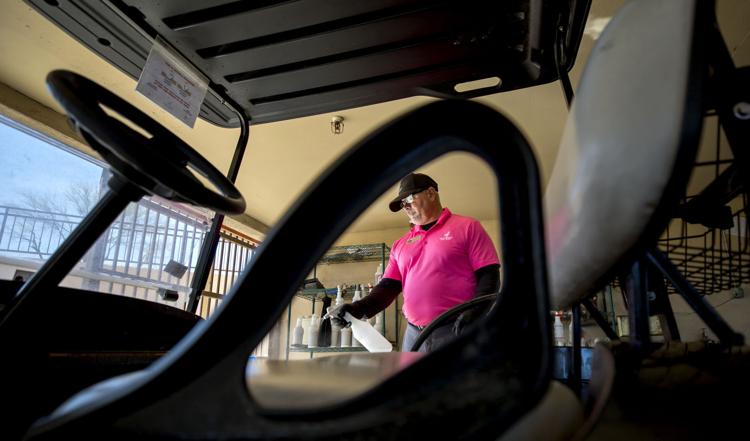 Tucson in photos, coronavirus pandemic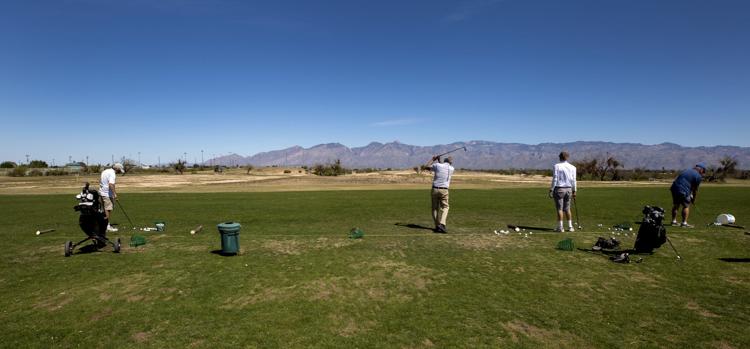 Contact reporter Danyelle Khmara at dkhmara@tucson.com or 573-4223. On Twitter: @DanyelleKhmara