Everywhere you look, news about heat and drought in the West is bad.
Tucson and Phoenix residents are coping with record summer heat and Tucson is in the midst of its worst monsoon season on record. California residents are dealing with power blackouts due to an extreme heat wave. Death Valley just hit 130 degrees, possibly the hottest temperature ever recorded on Earth.
In both Arizona and Colorado, 83% of all residents are living in areas considered drought-stricken. Well over half of both states are suffering from what federal officials say is moderate or severe drought.
But none of that poses an immediate threat to the Central Arizona Project — Tucson's drinking water supply. While experts agree that long-term problems remain for the project, and the Colorado River that supplies it, next year's forecast and that of 2022 look good.
The latest forecast from the U.S. Bureau of Reclamation, released last week, predicts that by the end of 2020, Lake Mead, which furnishes CAP water, will be at 1,085 feet elevation.
While that's 5 feet lower than the lake stood at the end of 2019, it's still 10 feet higher than the water level that would trigger the first major CAP shortage, slicing more than 520,000 acre feet of water, roughly one-third of the state's total supply.
That cut would fall particularly hard on farmers in Pinal County and across central Arizona.
The only cutback that will occur next year is a reduction of 192,000 acre feet of water for the CAP — the same reduction that's occurred in each of the past few years.
What's more, the bureau's forecast for Lake Mead is identical for the end of 2021. That forecast assumes what it says is the most likely outcome, that the river will carry about 80% of its normal flow next year.
These forecasts show the Lower Colorado Basin's Drought Contingency Plan has worked as expected, said Arizona Water Resources Director Tom Buschatzke. The plan's aim is to stave off more severe shortages by conserving smaller amounts of water now.
The bureau's forecast shows "that in the near term, the programs being implemented in Arizona and across the Colorado River system, along with favorable hydrology, have helped avoid a near-term crisis in the Colorado River system," Buschatzke said in a written statement. "However, we continue to face significant near-term and long-term risks to Arizona's Colorado River supplies."
Outside experts agreed the Lower Basin's ability to avoid major shortages in the face of unrelenting heat and drought is a strong accomplishment.
But they warned that this summer's oppressive weather could pose risks for the river and the CAP sooner rather than later.
"Arizona's efforts to conserve water are definitely helping to slow reservoir declines, and the state is well positioned to absorb cuts of 192,000 acre feet," said Douglas Kenney, director of the University of Colorado's Western Water Policy Program.
"But given the extremely dry conditions currently in the Upper Basin, and the long-term trend toward a hotter and drier Southwest, significant water shortages remain a serious, looming concern for central Arizona," he said. "Thus, there are reasons both for optimism and concern."
This year's spring-summer river runoff into Lake Powell at the Utah border was 52% of normal. The runoff got worse in July, when flows into Powell were 27% of normal.
But last year's runoff was bountiful, at 145% of normal. That gave the river basin a cushion to tide it through this year's dry weather.
"After a promising start to the snow season last winter, spring and summer turned very dry," said Bureau of Reclamation Commissioner Brenda Burman in a statement. "Thankfully, our reservoirs continue to do what they were built to do and are providing reliable water by holding it over from wetter years."
In addition, a group of government entities and tribes conserved a total of 385,000 acre feet in Lake Mead this year.
Besides CAP, the Colorado River Indian Tribes, the Gila River Indian Committee, ADWR and the reclamation agency also conserved water.
But this summer offers potential bad tidings for next year, experts say. Last year, the monsoon was also bad, causing soils across the Upper Basin to dry up early. So, even though this year brought a normal snowpack to the Upper Basin states, the dry soils thoroughly soaked up the snowpack, slashing runoff.
This summer's heat and drought are drying those soils again, meaning Lake Mead's fate for the end of 2021 could be worse than the forecast now, said Eric Kuhn, retired general manager of a Colorado water district and author of a book about early Colorado River management.
The reclamation agency's most pessimistic forecast for the end of 2021 assumes next year's runoff would be 48% of normal, not much worse than this year's. That would put Mead at 1,067 feet at the end of 2021 — 8 feet below the level at which major shortages would be declared.
For now, however, the bureau rates that outcome as highly unlikely.
---
Photos: Central Arizona Project canal construction
Central Arizona Project Aqueduct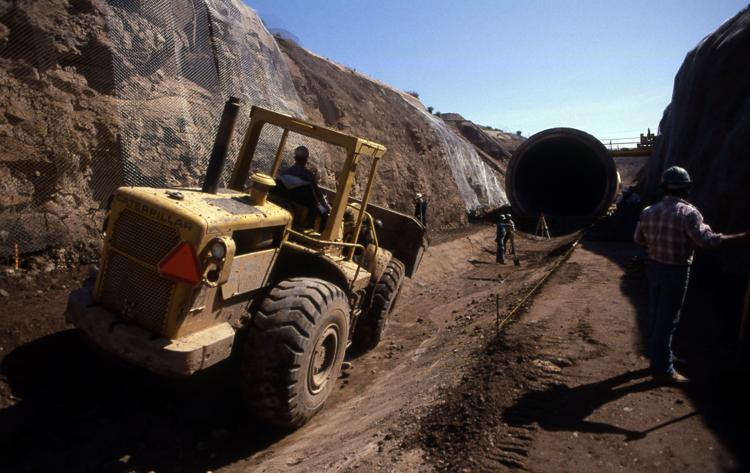 Central Arizona Project Aqueduct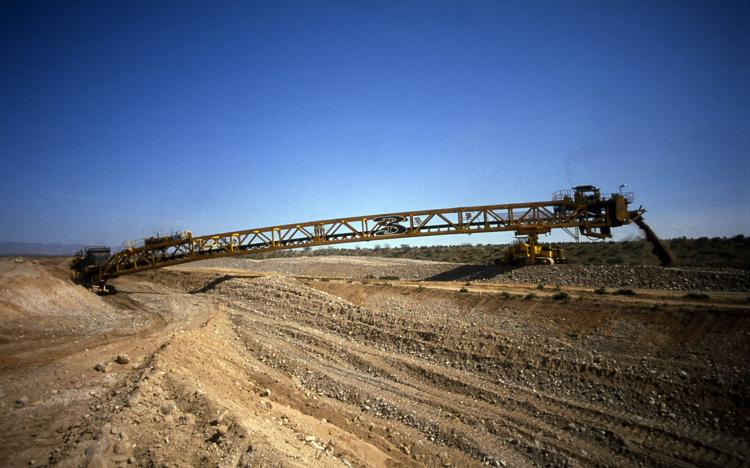 Central Arizona Project Aqueduct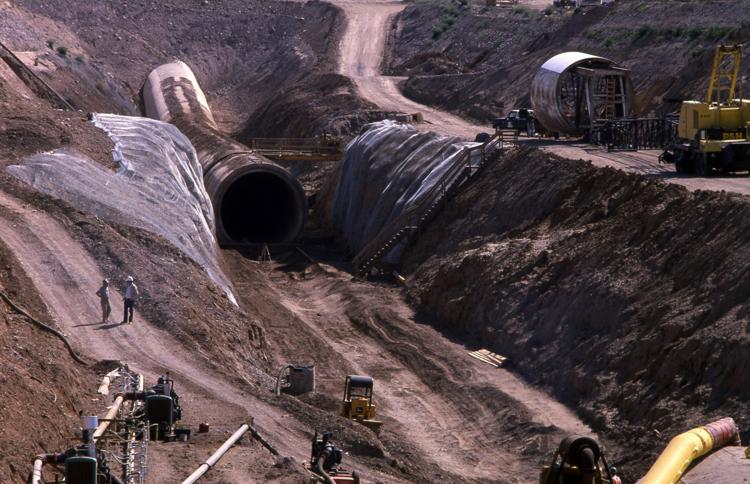 Central Arizona Project Aqueduct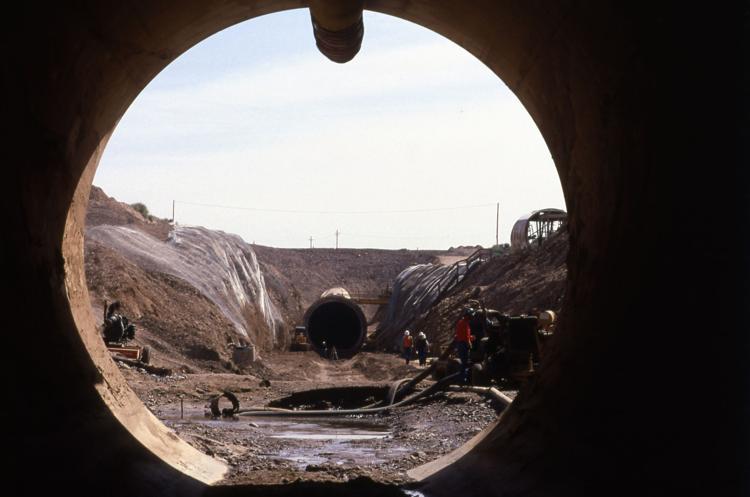 Central Arizona Project Aqueduct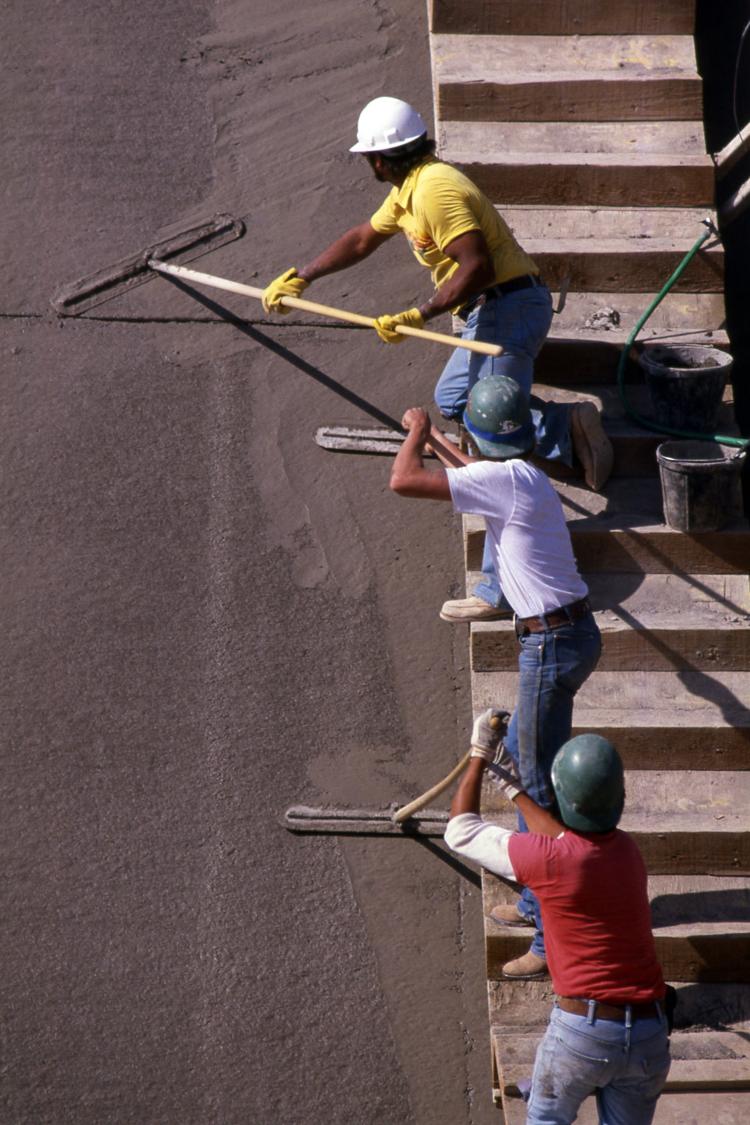 Central Arizona Project Aqueduct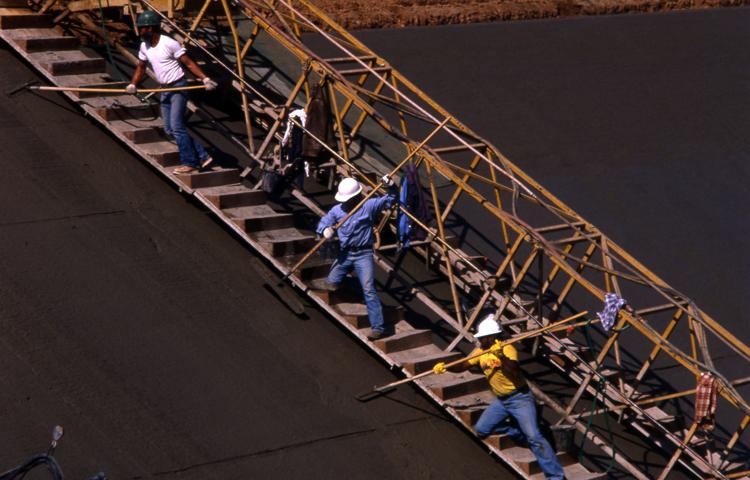 Central Arizona Project Aqueduct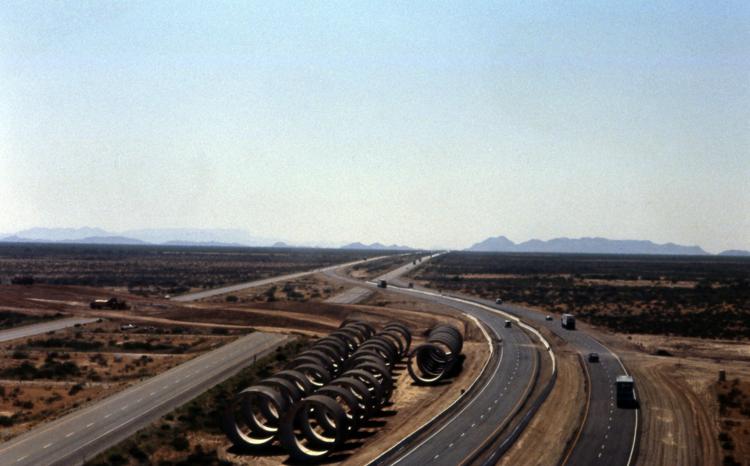 Central Arizona Project Aqueduct