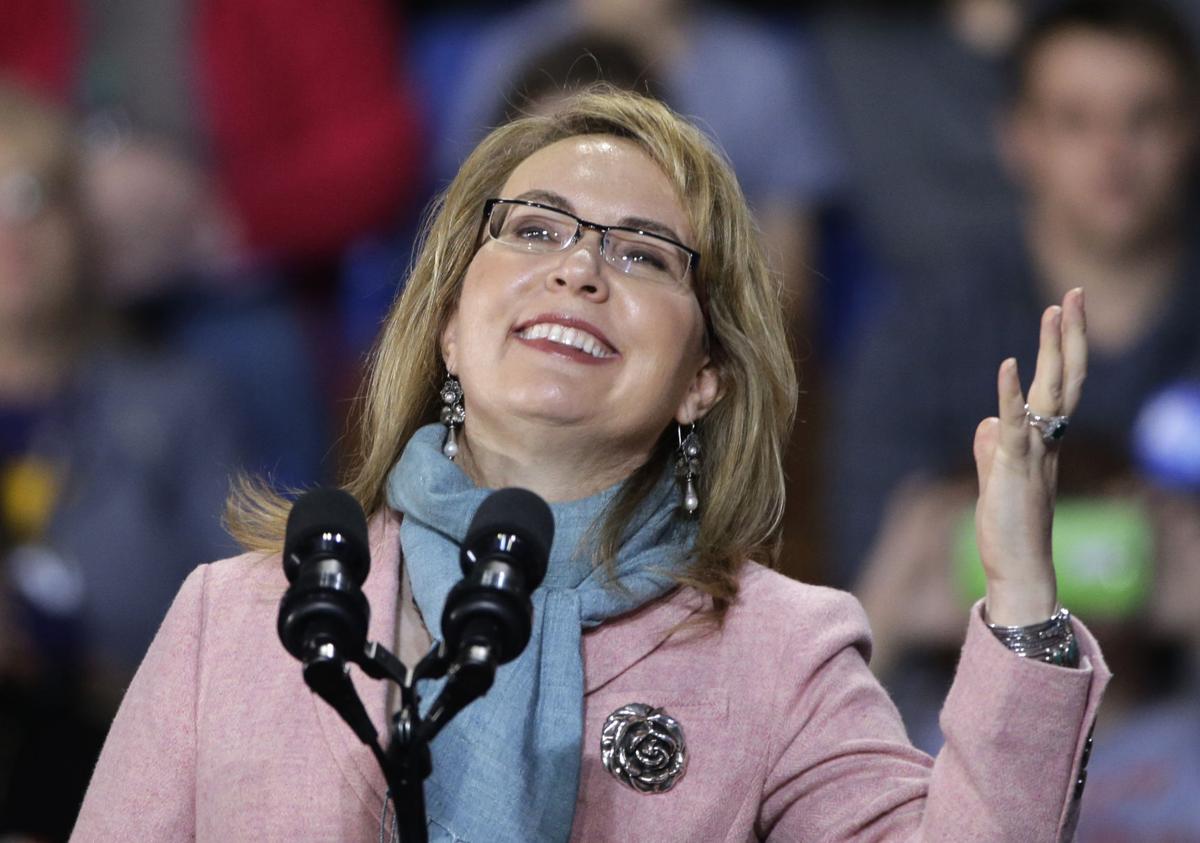 CINCINNATI — Former U.S. Rep. Gabby Giffords is highlighting the launch of a group supporting a Democratic congressional candidate in Ohio.
Giffords and some 200 women are expected to gather Wednesday evening for "Women for Aftab,"  backing Aftab Pureval's  1st House District challenge to veteran Republican Rep. Steve Chabot.
Pureval, Hamilton County clerk of courts, pledges to support equal pay for women, protecting health care coverage, and paid family leave.
Giffords was severely wounded in a 2011 mass shooting in Tucson, that killed six people.
Giffords, a Democrat, and her husband, retired astronaut Mark Kelly, have been active politically since she left Congress in 2012.
House Speaker Paul Ryan joined Chabot in the Cincinnati area May 31 to tout the GOP-passed federal tax overhaul. Chabot is seeking a 12th term.