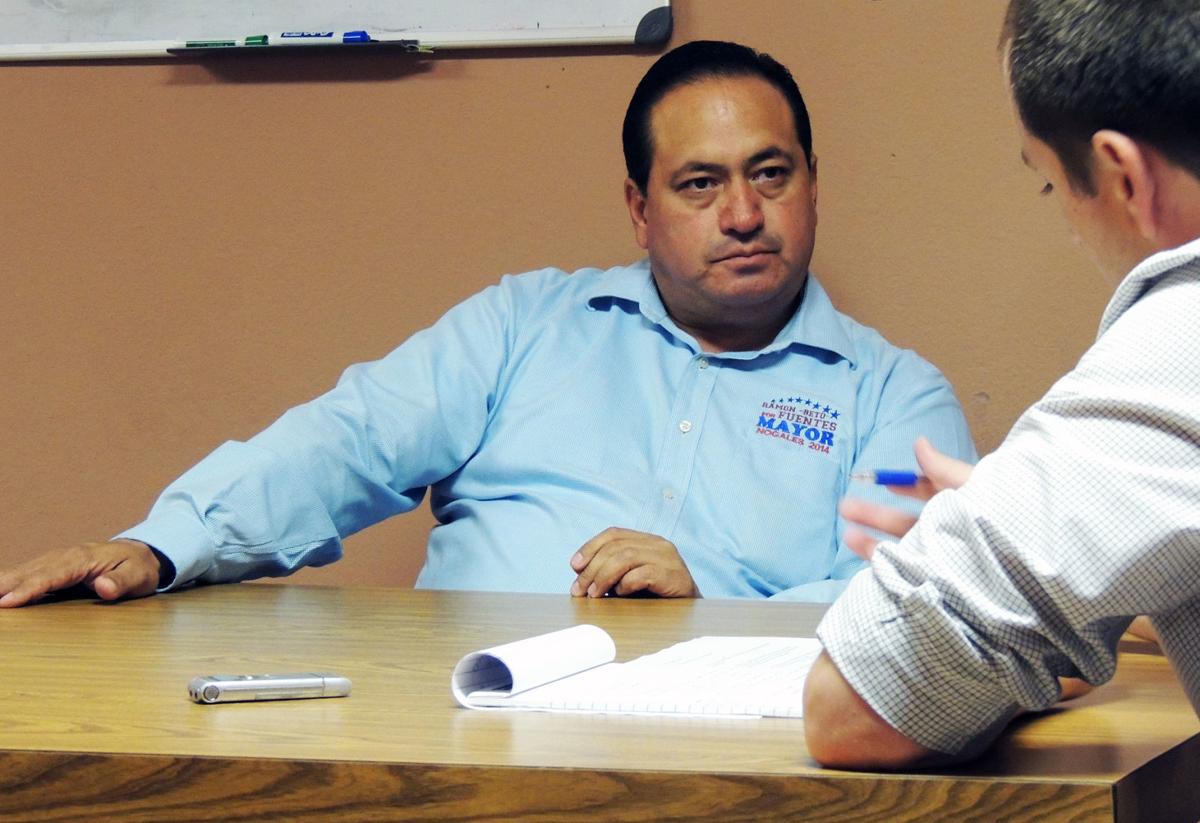 Four years after losing his bid to be mayor of Nogales, Arizona, a former candidate now faces drug-trafficking charges in a case linked to a recently-indicted Tucson lawyer and the head of a smuggling organization in Nogales, Sonora.
FBI agents arrested Ramon Alberto "Beto" Fuentes on Aug. 8, the same day agents arrested longtime Tucson lawyer Rafael Gallego on his way to a trial in Pima County Superior Court and raided his law office.
Fuentes was charged with conspiring to smuggle at least 10 pounds of cocaine from January 2017 to October 2017 and smuggling at least two pounds of heroin in September 2017, according to the Aug. 1 indictment.
A sworn affidavit filed by an FBI agent in March 2017 connected Fuentes to the man at the heart of the allegations against Gallego and his assistant, Ricardo Gallego.
The lawyer and his assistant are accused of obstructing justice while defending Efrain Corrales Perez, who was arrested in January 2017 when customs officers at a Nogales port of entry found more than 20 pounds of cocaine hidden in the airbag compartment and air vents of his pickup truck.
The charges against Corrales were dismissed, but the handling of Corrales' defense led to an Aug. 1 federal grand jury indictment of Rafael Gallego and Ricardo Gallego on charges of obstruction of justice, conspiracy to make false statements, witness tampering and accessory after the fact to drug trafficking.
Few details about the allegations against Rafael and Ricardo Gallego are publicly available, but a Homeland Security Investigations agent testified that the lawyer and his assistant would tell Manuel Lozano Martinez, the suspected head of a drug-trafficking organization in Nogales, Sonora, what information arrested smugglers told law enforcement officers, according to a transcript of an Aug. 8 hearing.
Daphne Newaz, a federal prosecutor from El Paso who is handling the prosecutions of Fuentes, Rafael Gallego and Ricardo Gallego, said Gallego and Gallego ensured no information got out that would incriminate Lozano, according to the transcript.
While officers were arresting Corrales in January 2017, he received a phone call from a number officers traced back to Fuentes, according to the affidavit filed by an FBI agent with a request to track Fuentes' phone. Officers searched government databases and found Corrales and Fuentes had crossed the border together 236 times between 2010 and 2017.
Two weeks after Corrales' arrest, a customs officer stopped Fuentes and Corrales' son as they drove into Mexico with more than $11,000 in cash in their pockets, according to the affidavit.
A search of Corrales' phone revealed conversations with Fuentes about drug smuggling, such as letting Fuentes know when Corrales passed through Border Patrol checkpoints and how they planned to divide the profits from smuggling drugs, according to the affidavit.
The largest contribution to Fuentes' 2014 campaign for mayor was $2,500 from Efrain Corrales, according to documents filed with Santa Cruz County election officials. Corrales is described in those documents as the commercial director of the municipal water authority in Nogales, Sonora.
Fuentes spent more money than any other candidate, but finished last in the primary election with 439 votes, the Nogales International reported at the time. Fuentes, a decade before running for mayor, was a former city councilman, in Nogales, Sonora, aligned with the PRI party that dominated Mexico for 70 years and was widely criticized for corruption.
Fuentes did not run in this year's race to be Nogales' mayor, but in a December 2017 Facebook post he said he was planning to run for mayor this year.
Fuentes did not respond to an inquiry from the Arizona Daily Star and his lawyer declined to comment.
Get local news delivered to your inbox!
Subscribe to our Daily Headlines newsletter.