Frederic Balazs, the Hungarian-born conductor who transformed the Tucson Symphony Orchestra into a formidable regional ensemble in the 1950s-60s, died Saturday, June 2, at Sierra del Sol Memory Care.
Balazs was 98 and had resided in the care facility for just over a year.
The TSO was largely an undisciplined nonprofessional group when he took over in 1952. He told the Tucson Citizen in a 2003 interview that musicians would show up late and unprepared for scheduled rehearsals. But in a matter of a few years, he imposed professional standards and transformed the group into a respected regional orchestra.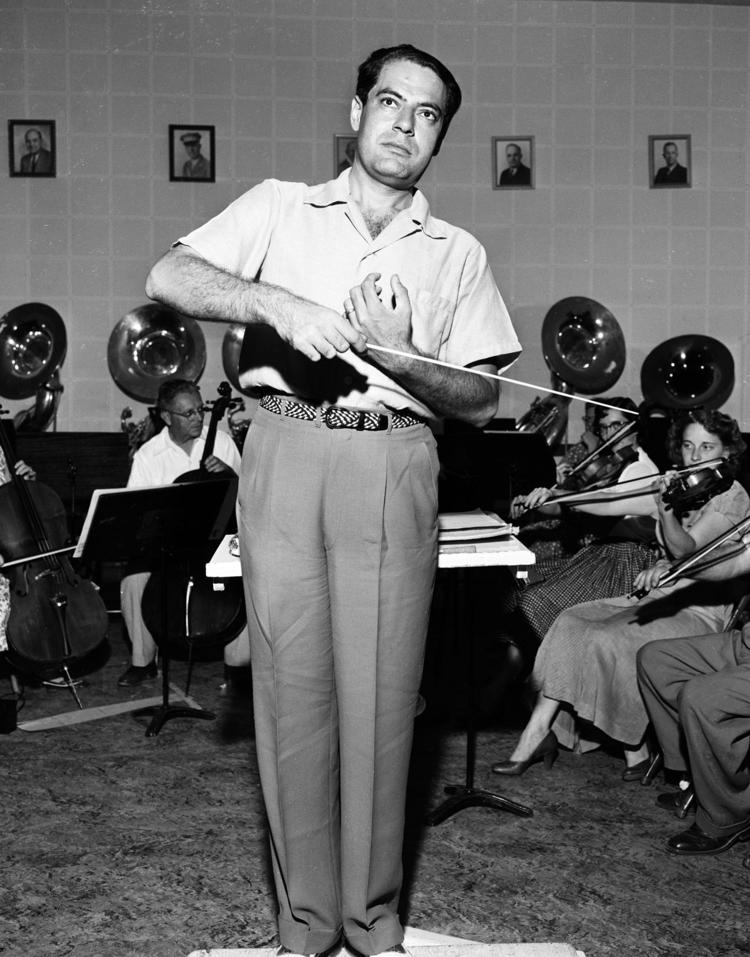 "Fred had one of the longest tenures as music director in TSO history and it came at a seminal time in the development of the orchestra," said TSO President/CEO Thomas J. McKinney. "His contribution can never be underestimated."
Among his career TSO highlights: bringing in some of the day's biggest names in music — big-band great Benny Goodman, conducting giant Leopold Stokowski, film composer Miklós Rózsa ("Ben Hur"), celebrated vocalist Marian Anderson and Tucson-born composer Ulysses S. Kay — to perform with the orchestra. He also led the TSO and a 250-voice choir in the first U.S. production of fellow Hungarian Franz Liszt's oratorio "Christus."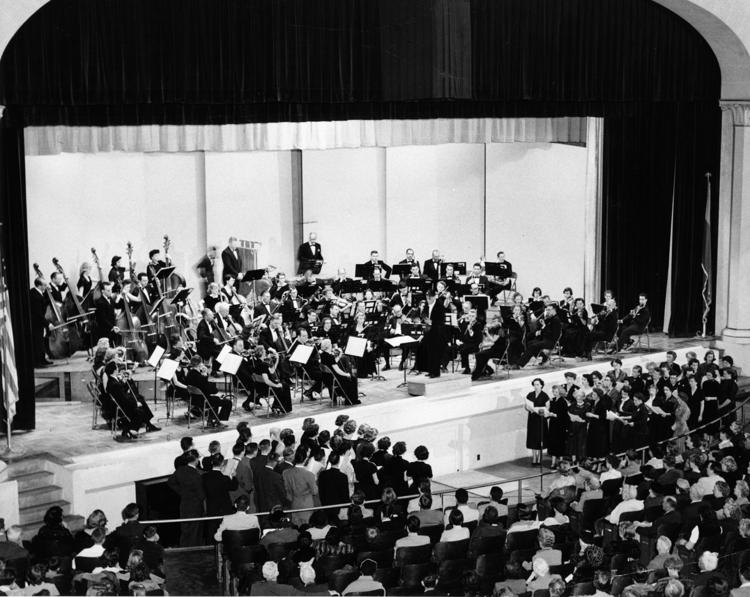 "He put the symphony and Tucson on the map," his son Michael Balazs said.
Frederic Balazs was born in Budapest, Hungary, on Dec. 12, 1919.
He studied violin as a child under Béla Bartok, Ernst Von Dohnànyi and Zoltàn Kodàly — some of the biggest Hungarian names in classical music. At 17 he landed the coveted concertmaster position with the Budapest Symphony Orchestra.
His violin prowess helped him emigrate to the United States in 1939, just as World War II was breaking out and Communism was beginning to squeeze Hungary. He served in the U.S. Army during World War II, including as a musician, and after the war ended, he continued playing violin, conducting and composing.
After several years leading the Wichita Falls Symphony in Texas, where he met his wife Ann, Balazs was hired to take over the podium of the largely unpaid, nonprofessional Tucson Symphony Orchestra. During his tenure, the musicians unionized and developed into a dynamic regional orchestra, paving the way for the TSO's current day success. The TSO will mark its 90th anniversary in the 2018-19 season that begins Sept. 21, a milestone that might not have been possible without Balazs, some of his former musicians have said.
Balazs spent 15 years in Tucson, then went on to conduct orchestras around the country including in Kansas, Cincinnati, San Luis Obispo, California, and was a concertmaster in Honolulu, Hawaii.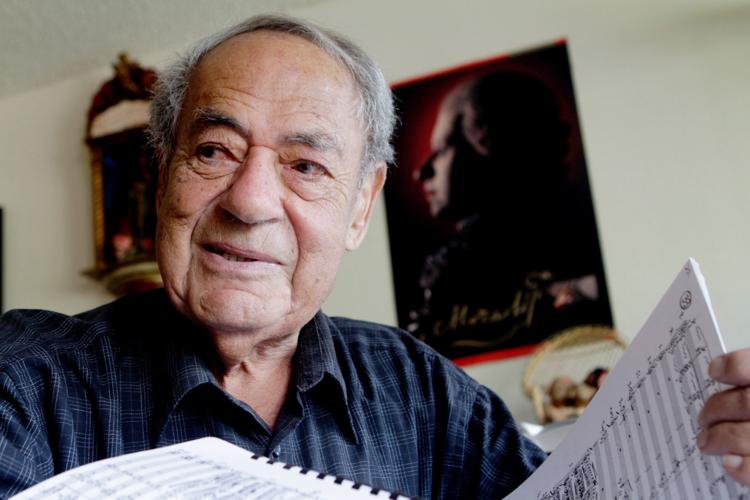 He continued guest conducting — including in the Faroe Islands and Europe — and composing into his 90s, drawing comparisons to Bartók, Shostakovich, Ives and Piston.
Balazs moved back to Tucson about a dozen years ago, largely forgotten until fall 2008 when the New York piano ensemble Trio Solsti performed a work it commissioned from Balazs with Arizona Friends of Chamber Music. The next year, on the eve of his 90th birthday, the TSO performed his sweeping choral work "Song — After Walt Whitman" with the Tucson Arizona Boys Chorus.
In the past four or five years, Balazs turned his attention to writing his memoirs, typing out more than 400 pages on an old Royal typewriter.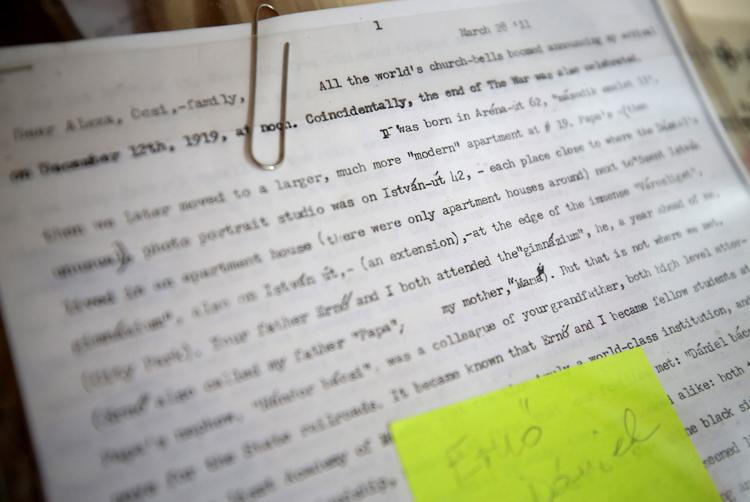 "I had an incredibly rich life," he said in an interview last August. "I'm very fortunate."
In addition to his son Michael, Balazs is survived by son Stephen; daughters Cheryl Balazs Chester, Cecilia Walter, Elizabeth Louie, Jennifer Coking and Cele Ware; 18 grandchildren; and nine great-grandchildren.
Memorial donations in Balazs' name can be made to the TSO Music in the Schools Program or the Tucson Arizona Boys Chorus.
Contact reporter Cathalena E. Burch at cburch@tucson.com or 573-4642. On Twitter @Starburch