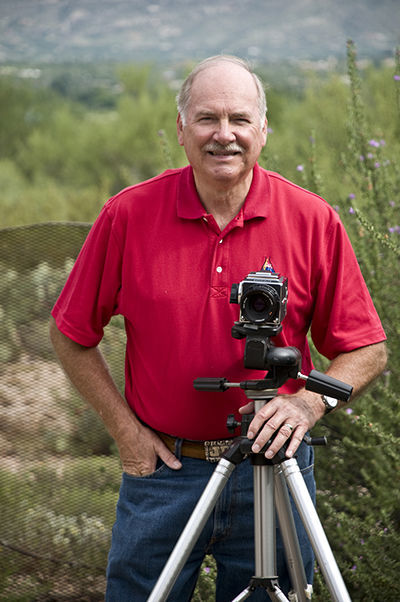 A foundation's $500,000 gift to the UA will create an endowed chair in the Wyant College of Optical Sciences in the name of former university President John Paul Schaefer.
The Frederick Gardner Cottrell Foundation's gift will be combined with $1.5 million from the university's Distinguished Endowed Chair in Optical Sciences Fund to create a $2-million endowed chair.
James C. Wyant, the college's founding dean, and his family established the Distinguished Endowed Chair in Optical Sciences fund with a $20-million gift last November. The fund was created to help the college recruit at least 10 stellar faculty members in optical sciences.
Wyant agreed to transfer $1.5 million from the distinguished fund into a separate endowment when a donor offers to donate $500,000 to create a new endowed faculty chair.
In an endowed chair, funding to pay for those faculty members typically comes from the revenue produced by the donated money.
The Cottrell Foundation is a nonprofit organization established by Research Corporation Technologies Inc. to provide financial support for scientific research and educational programs. RCT is a Tucson-based technology investment and management company that provides early funding and development for promising biomedical companies and technologies. Schaefer serves on the company's board of directors.
Schaefer served as president of the UA from 1971 to 1982. He was known for setting the university on its path to become a leading research university. He is also a professional photographer and recently had a series of his cactus flower photographs turned into U.S. Postal Service stamps.