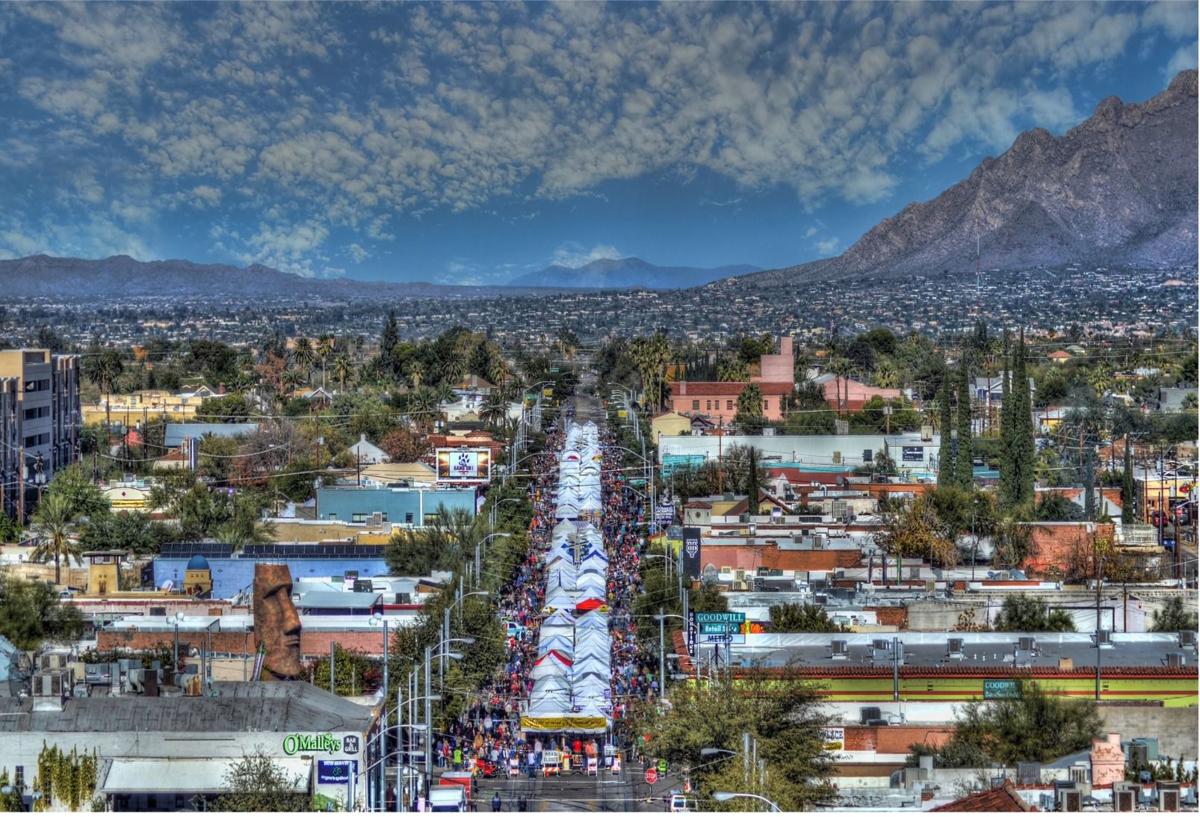 Even without a monsoon, there's a high chance of rainbows Sunday.
As long as the weather is cooperative, crews will paint rainbow-colored crosswalks at Sixth Street's Fourth Avenue intersection Sunday afternoon, starting at 2 p.m.
Sixth will be closed at the intersection from the start until 7 p.m. Fourth will be open to traffic until 8:30 p.m., when it will be shut down until 7 a.m. Monday. The Sun Link streetcar and pedestrians will not be affected, according to a city release.
The project is a collaboration between Councilwoman Karin Uhlich, the Southern Arizona AIDS Foundation and the Fourth Avenue Merchants Association.