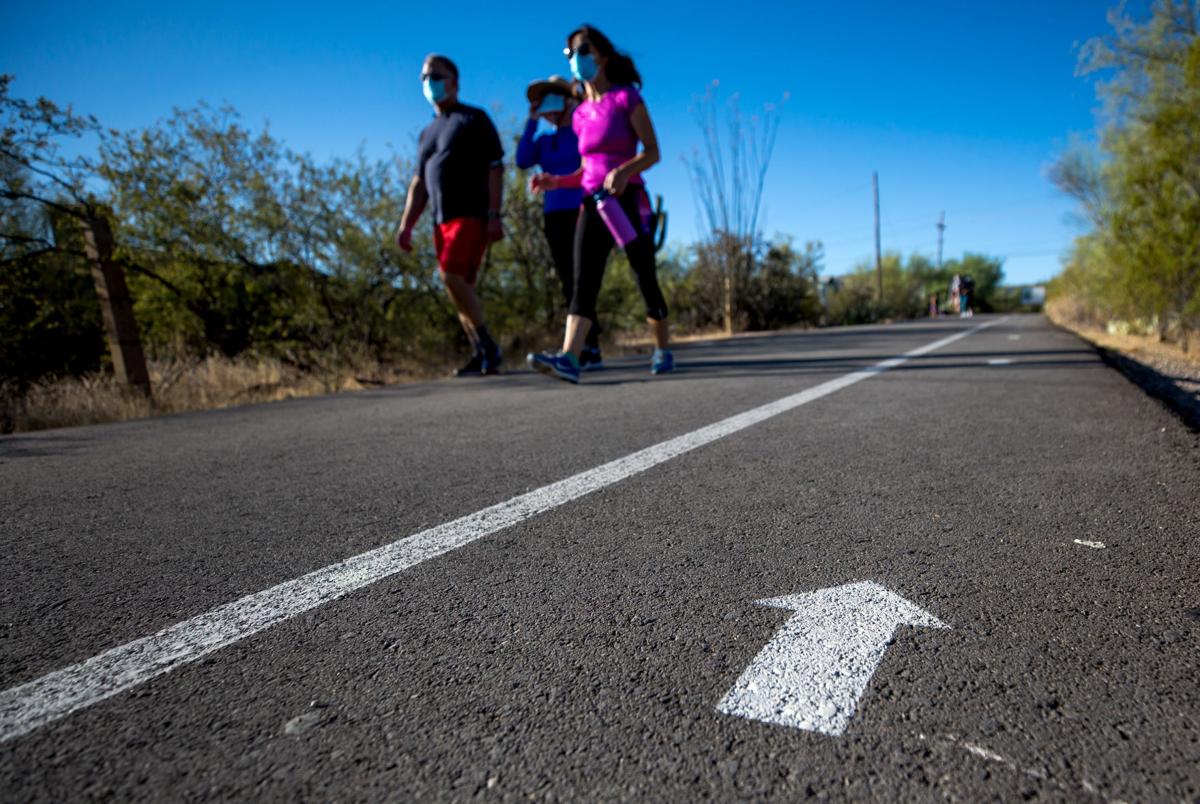 Free face masks will be handed out on Tumamoc Hill this month to get more people using the popular exercise destination on Tucson's west side to cover up.
The Pima County Health Department and the University of Arizona partnered to distribute masks through the rest of the month, according to a news release Friday.
The Health Department will staff a table during peak hours on Tumamaoc Hill, handing out masks and answering questions about the pandemic.
"We know some people may not realize face masks are required on Tumamoc Hill right now," Emily Bressler, program specialist with the Health Department, said in the news release. "Our goal is to inform people how effective wearing a mask is in stopping the spread of COVID-19, and to help hikers wear masks to make sure Tumamoc can remain open."
Facemask use on Tumamoc Hill has been around 60% in the mornings, but drops to between 30% and 40% in the afternoon. The UA has previously warned about closing the hill after too few people were wearing face masks.
"A wonderful thing we have seen reinforced during this time is how important Tumamoc Hill is for the Tucson community," Ben Wilder, director of the UA's Desert Laboratory, said in the release. "This partnership with the Health Department is a fantastic example of how we can better educate and support our community, and find ways to strike a balance between needed exercise and connection and keeping each other safe and healthy."