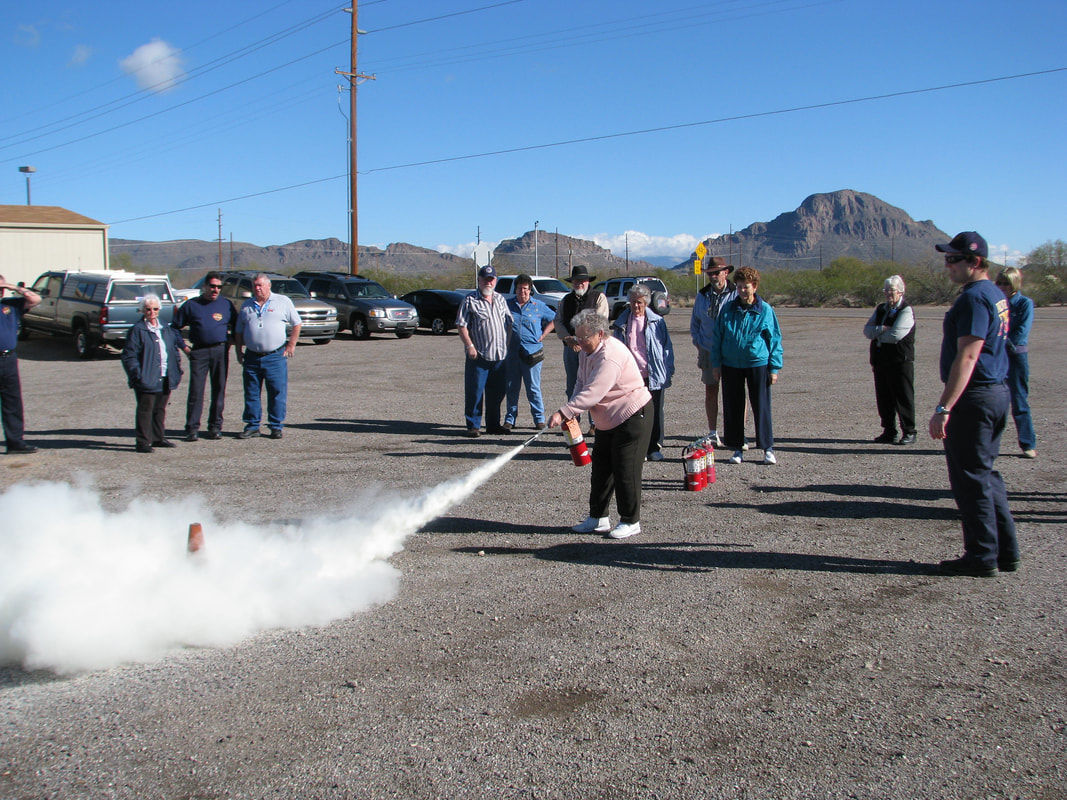 Free safety classes focusing on fire and fall prevention for older adults will be hosted by the Drexel Heights Fire District beginning Tuesday, Jan. 7, and Jan. 14.
The Senior Safety Academy will be held from 8:30 a.m. to noon and will repeat on Feb. 5 and Feb. 12. The academy is targeting those age 55 and older, and seniors must attend both days of each session.
Tracy Koslowski, a fire district spokeswoman, said the presentations will be held at the district's Station 401 training classroom at 5030 S. Camino Verde. The station is located southwest of Tucson, on the northwest corner of West Ajoo Way and South Camino Verde.
The series is funded by a partnership with Pima County's Community Development Block Grant Program.
Participants will take a tour of a fire station and learn about the apparatus used by firefighters, services offered and fire safety skills. A hands-on demonstration on how to use fire extinguishers will be included in the sessions.
Members of the Pima County Sheriff's Department scam squad will educate seniors about frauds used to target older adults, said Koslowski.
Representatives of the Arizona Poison & Drug Information Center will discuss the safe and proper use of medication.
The classes also will include Pima Council on Aging partners who will educate participants about fall prevention and include demonstrations from their "Matter of Balance" program.
The program is an evidence-based series of classes emphasizing the importance of maintaining an active lifestyle in order to reduce the risk of falling.
Deaths from falls among adults ages 75 or older in the United States increased from 8,613 in 2000 to 25,189 in 2016, according to a study published in the Journal of the American Medical Association in June 2019.
A recent Centers for Disease Control and Prevention study showed that falls cost the U.S. health-care system about $50 billion a year.
Health scientists and physicians say brain injuries and hip fractures are among causes of health declines that cause death among older adults after a fall.
Contact reporter Carmen Duarte at cduarte@tucson.com or 573-4104. On Twitter: @cduartestar