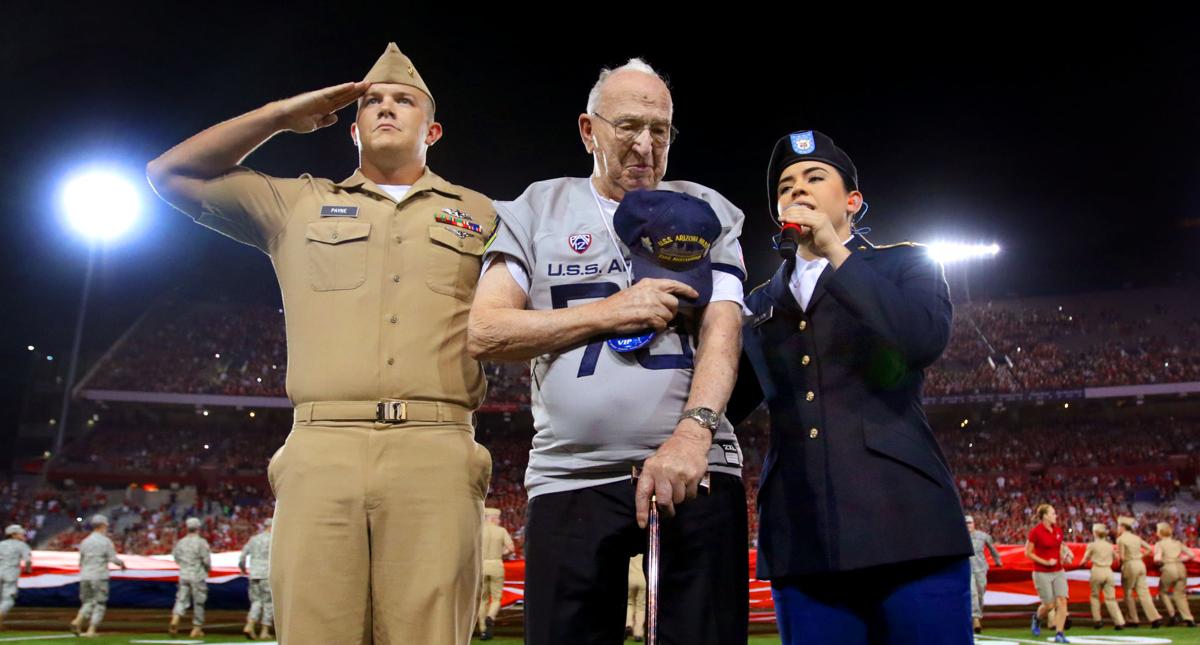 When University of Arizona ROTC member Scott Payne earned his commission in 2017, he knew just the man he wanted for his first salute as a naval officer. Payne called his pal and fellow Navy man, Lauren Bruner, and asked him to do the honors.
The then-96-year-old Pearl Harbor survivor agreed to travel to Tucson from his home in California on one condition: The much younger sailor had to buy him a beer after the commissioning ceremony.
Payne said he will never forget the sight of Bruner snapping him a salute after being helped to his feet from his wheelchair.
"It was a powerful moment. It was a powerful enough moment that people in the crowd were in tears," Payne said. "It was a moment for him, too, I think. He told me, 'That was probably the last salute I'll ever give.'"
Bruner, who was shot in the leg and badly burned during the Japanese attack on the USS Arizona on Dec. 7, 1941, died Sept. 10 at the age of 98.
Today, Dec. 7, a Navy diver will place Bruner's ashes inside the sunken battleship during a ceremony set to begin at 7:30 p.m. Tucson time.
Roughly 10 hours before that, the ship's bell atop the UA Student Union will sound at the USS Arizona Mall Memorial to mark the 78th anniversary of the Pearl Harbor attack.
The bell in the Student Union tower also rang in Bruner's honor after his death in September. He helped ring the bell himself during the 2015 Pearl Harbor Remembrance Day ceremony in Tucson.
National Park Service Ranger Kelsea Holbrook said Bruner will be the 44th USS Arizona survivor to be interred inside the wreckage of the ship.
She will be there today to help deliver Bruner's urn to the water. "As his ranger, I promised him I would see this through," she said.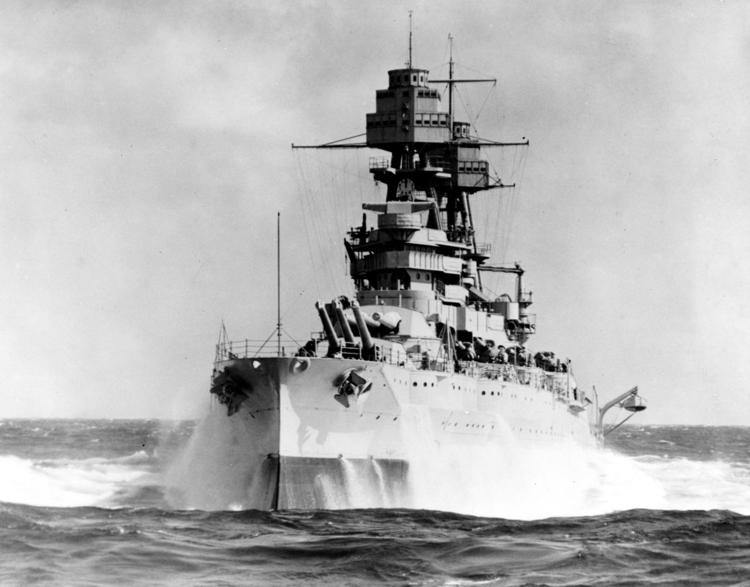 Holbrook met Bruner on Pearl Harbor Remembrance Day in 2012, when she was assigned to what was then known as World War II Valor in the Pacific National Monument in Hawaii.
The two bonded over stories of home, after discovering that they both grew up in the same 20-mile swath of logging country near Olympia, Washington.
"I had a chance to really connect with him," Holbrook said. "He certainly made an impact on me."
According to the military newspaper "Stars and Stripes," Bruner was born on Nov. 4, 1920, and enlisted in the Navy in 1938.
He was assigned to the Arizona as a fire controlman in charge of the ship's .50-caliber guns.
On the morning of the attack, he was at his battle station, about 70 feet above the deck of the ship, when Japanese bombs struck the Arizona's powder magazine.
Bruner was one of the last men to escape the inferno, which killed 1,177 of his shipmates. The 21-year-old had burns on more than 70% of his body, and spent seven months undergoing agonizing medical treatment.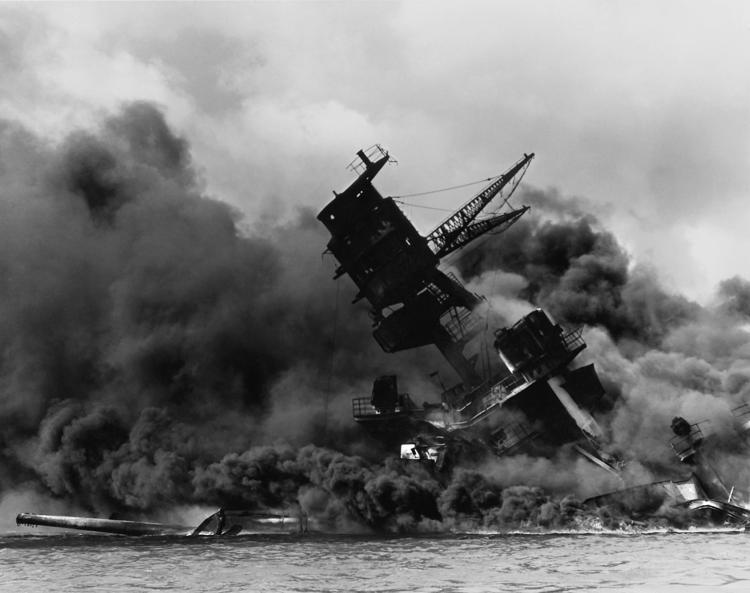 "Then he got back on a warship and got back into the war," said Payne, now a Navy surface warfare officer in South Carolina. "You don't see that kind of character and that kind of guts today."
Bruner chronicled his experience in "Second to the Last to Leave USS Arizona," a book he co-authored in 2017.
Payne first met the man in Tucson in 2016, when Bruner was honored at a football game between the Wildcats and the University of Hawaii. Payne was the ROTC liaison assigned to Bruner during his visit to the UA, and he helped the proud veteran stand for the national anthem before the game.
Afterward, Bruner invited him out for a drink. "I thought, 'OK, we'll see what you got, old man,'" Payne recalled with a laugh.
The two sailors kept in touch after that, sharing a connection that extended beyond the uniform.
Payne's first posting as an officer was in Hawaii, where he was stationed across the water from the USS Arizona Memorial and lived for a time on Ford Island, just a short distance from the battleship's final resting place.
He even ended up in one of the displays at the Pearl Harbor Visitor Center, he said, "because I'm in a picture with Lauren."
Ed Hoeschen was Bruner's longtime neighbor, friend and driver. When Bruner gave up his driver's license about 10 years ago, Hoeschen made sure he could still get where he needed to go and make it back home in one piece.
He said he accompanied Bruner on about a half dozen trips to Tucson over the years, including Payne's commissioning ceremony, that football game in 2016 and a few reunions for USS Arizona crew members.
Hoeschen will be in Hawaii for today's internment, followed by what he called a "mandatory" gathering at Bruner's favorite watering hole, Smith's Union Bar in Honolulu. "Lauren's got his own table there," Hoeschen said.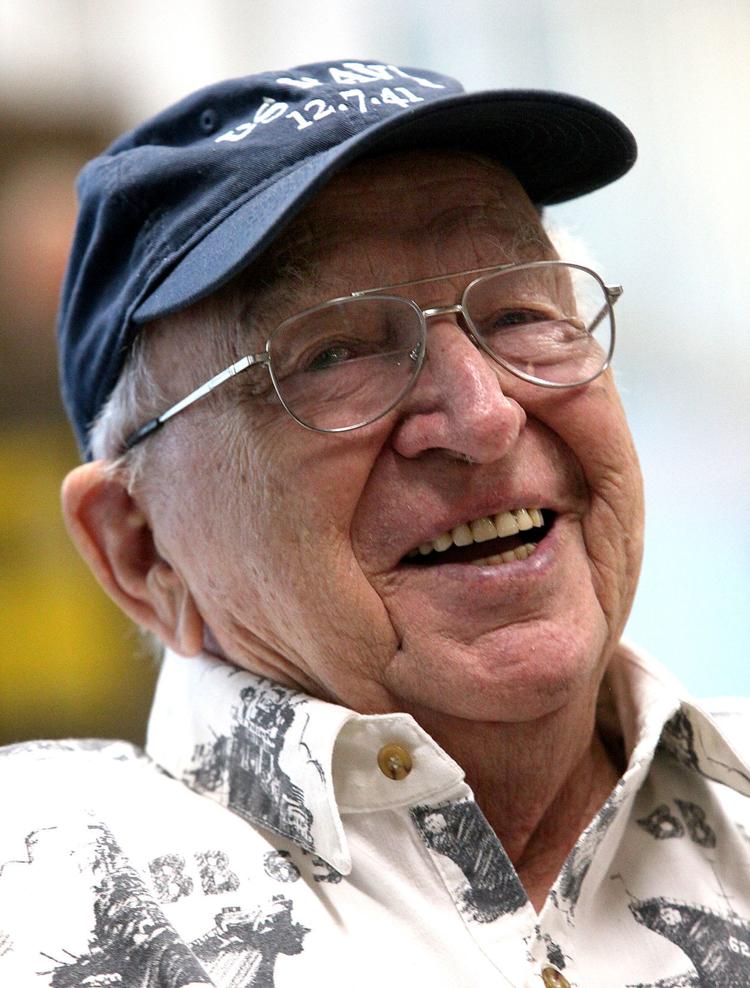 He expects a big crowd, since Bruner is likely to be the last USS Arizona crew member to return to his ship. There are only three Arizona survivors still living, each in his late 90s, and Hoeschen said they've all made other arrangements for when their times come.
"He was the second-to-last man off the ship, and he'll be the last man back on the ship," Hoeschen said with a quaver in his voice. "I'm bringing him home one last time."
Contact reporter Henry Brean at hbrean@tucson.com or 520-573 4283. On Twitter: @RefriedBrean.
Get local news delivered to your inbox!
Subscribe to our Daily Headlines newsletter.