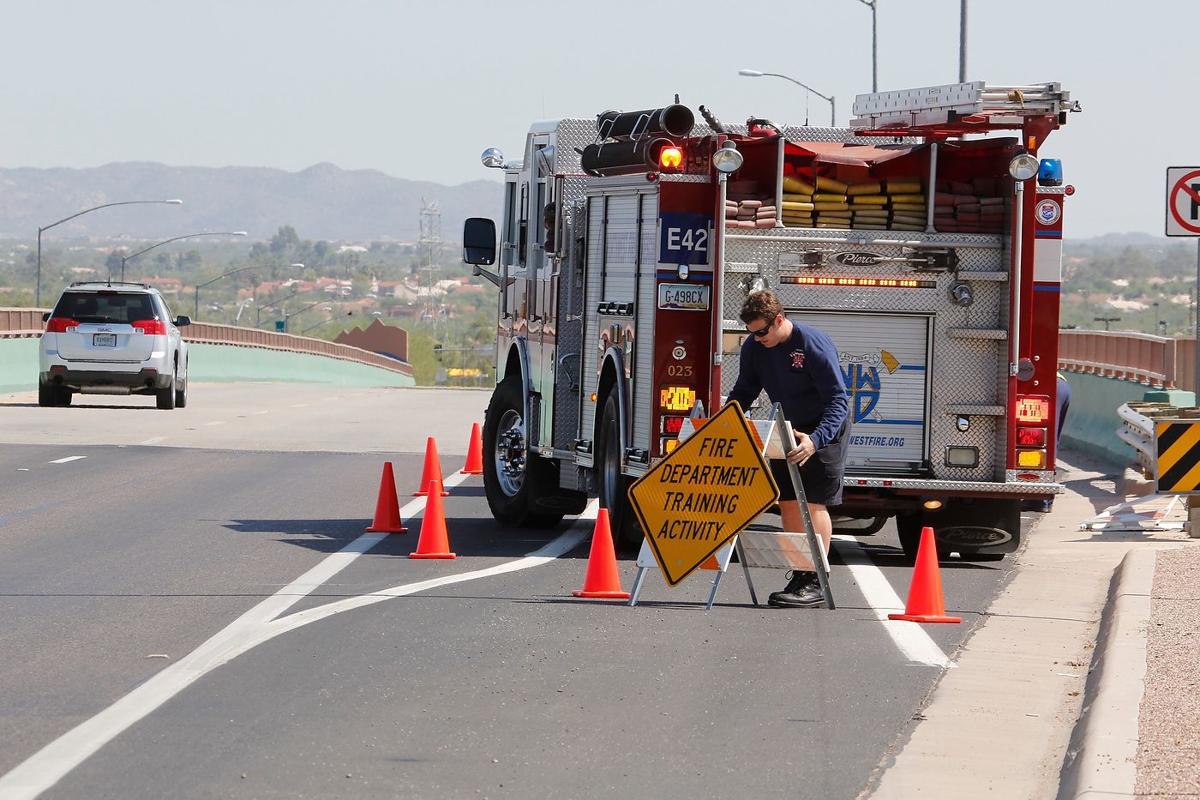 The Marana Town Council voted unanimously to approve an updated Emergency Operations Plan, which covers everything from floods and wildfires to terrorist threats and school violence.
The plan, which was last updated in 2012, aims to reduce the town's vulnerability when it comes to environmental, technological or human-caused hazards.
"The purpose of the (plan) is to increase the effectiveness and efficiency of incident management during a potential emergency or an actual emergency," said Curry Hale, Marana's human resources director.
The plan is required by federal and state law to provide procedures to serious emergencies. Manny Carbajal, Marana's safety and emergency management coordinator, said the town also needed an updated emergency plan to qualify for grants from the Federal Emergency Management Agency as well as any state safety grants.
"The biggest change is that we had a lot of departments realigned; some had complete title changes," Carbajal said. "The other thing was updating a lot of our response plans that identify our gaps in capabilities as a town. That's important because just with any kind of plan you have to find out what you can do, what can't you do and where are your deficiencies."
To address some of these deficiencies, the town has created a training program for employees and elected officials whose positions might require them to take action in an emergency. The plan also includes 15 support agencies, which each have different jobs in the case of an emergency situation. The town's Parks and Recreation Department, for example, would be in charge of providing disaster housing and other human services.
Marana had to put their emergency plan in action when a Union Pacific train derailed inside town limits along Interstate 10 in July 2018, as well as in 2014 when the Santa Cruz River channel flooded during Hurricane Odile.
"It's a good thing to have things set in place because these (emergency operations) get activated more than people think in regards to the train derailment and even the tornado warning," Hale said.
Hale said the emergency plan prepares for flooding, drought and wildfires; however, disease outbreaks, earthquakes and breaking levees are becoming more of a safety concern, which are also included in the plan.
During last week's council meeting, Mayor Ed Honea also asked if recent increases in complete traffic stops on the freeway can be prepared for in the plan. Hale said serious interstate traffic jams are covered in the plan under mass transit disruptions.
"Freeway accidents have been very common" Honea said, "You have all the people getting off the freeway in Marana, including big trucks, and we may have to start working on a plan on how we're going to deal with all of that."
Honea said that north Marana can't function during these freeway jams "because there's no way to move around, so that is becoming a serious issue."
"We are at the mercy of the Arizona Department of Transportation," Hale said. "But once they start coming off the highway ... and filtering out into our roadways, then it becomes a Marana issue."
Alana Minkler is a journalism student at the University of Arizona who is currently an apprentice for the Arizona Daily Star.
Get local news delivered to your inbox!
Subscribe to our Daily Headlines newsletter.