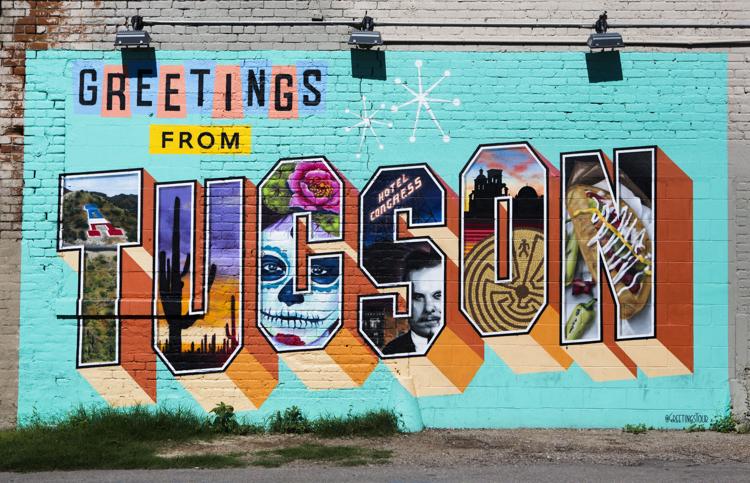 From the "Greetings From ... Tucson" mural near North Fourth Avenue, to artist Joe Pagac's giant midtown canvas of whales swimming through a sunset, the Old Pueblo has a near-endless amount of murals to marvel at.
Some newer pieces include Lalo Cota's desert heart mural on Speedway and Jessica Gonzales' No-Tel Motel artwork. Or you can stick to the classics, such as the Stone Avenue piece that simply spells out "Tucson" in massive letters or the "Goddess of Agave" mural on the side of the Benjamin Plumbing Supply building on Seventh Avenue. We even have a map of some murals around the city: tucne.ws/muralmap
Pro tip: Some murals are pretty large — you might need a friend to help snap the perfect photo of you.