World War I brought together Federico C. Carrillo, my maternal grandfather, and Perfecto E. Sotomayor 100 years ago.
But it would take a welcome-home celebration in Tucson that made them friends forever. And, oh yes, brothers-in-law.
My mother, Tillie Carrillo Gallardo, has retold this story dozens of times to keep family history alive. She calls it a wartime story and a love story.
My grandfather was born in Tucson in 1892 and raised by a single mom, Juana Chavez Feldman. He left school at age 16 to help support her and his younger siblings. As soon as he could drive, he became a delivery man for the downtown Steinfeld grocery store.
Federico Carrillo, a lean, tall man, loved to read world news. He read about a growing war in Europe that had ignited in 1914, a horrible war that used both newer weapons and poison gases.
Federico would soon come to experience that war firsthand. On April 6, 1917, the U.S. joined its Allies in fighting the Central Powers by declaring war on Germany.
By June, Federico, age 26, had registered for the draft. About a year later, Perfecto registered for the draft at age 19 or 20. The two men's names were included in an Arizona Daily Star article that listed 229 draft registrants from Pima County.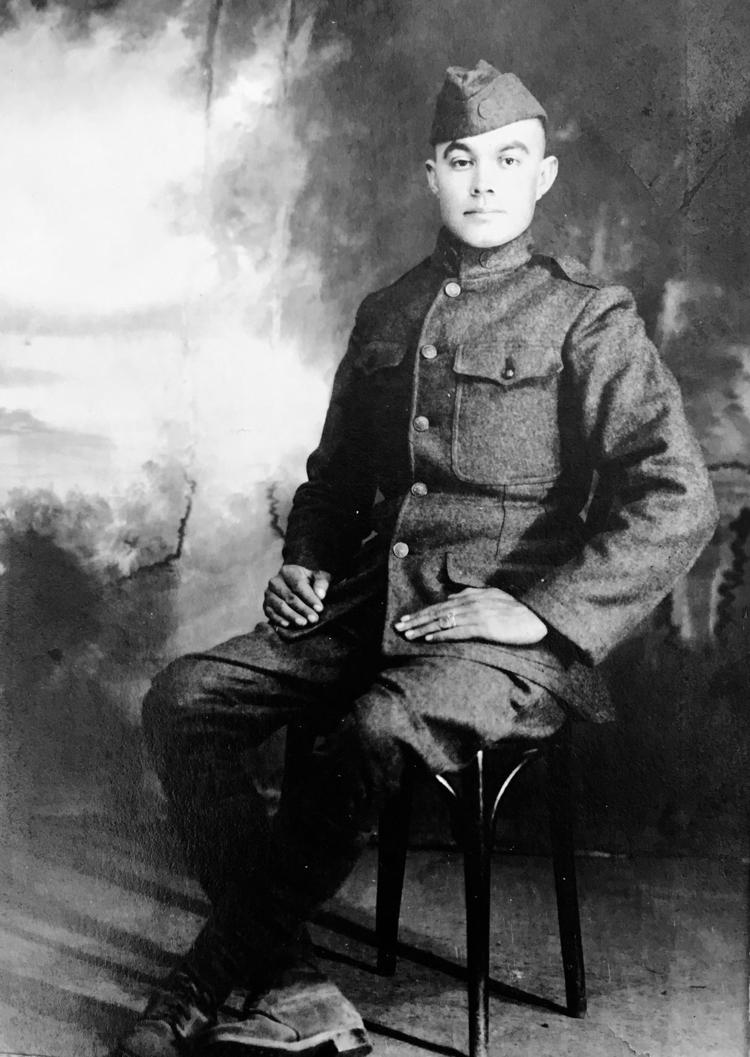 Federico lived near downtown, but Perfecto grew up on a family ranch on Oracle Jaynes Station Road, 10 miles north of town. Born in Tucson, he was the third child of Maria Antonia and Jose Florencio Sotomayor, Mexican immigrants who had been granted a homestead plot by the federal government long before Arizona became a state. But by 1918, Perfecto's father had died and he and his siblings grew vegetables to sell in town.
Federico and Perfecto were among 36 Pima County youths called to active military service in August 1918. They were honored at City Hall at a send-off on Aug. 25, 1918. Each man received a wristwatch purchased with funds raised from townspeople. A crowd saluted the men, whom the Arizona Daily Star called "as fine a type of young men as ever hit the line."
The men boarded a train for El Paso and Army camps for basic training. It is not clear whether Federico and Perfecto went to the same training site or if they served in France together. They both are believed to have taken part in the Allies' Hundred Days Offensive that stung Germany with a series of defeats and led to the end of the war.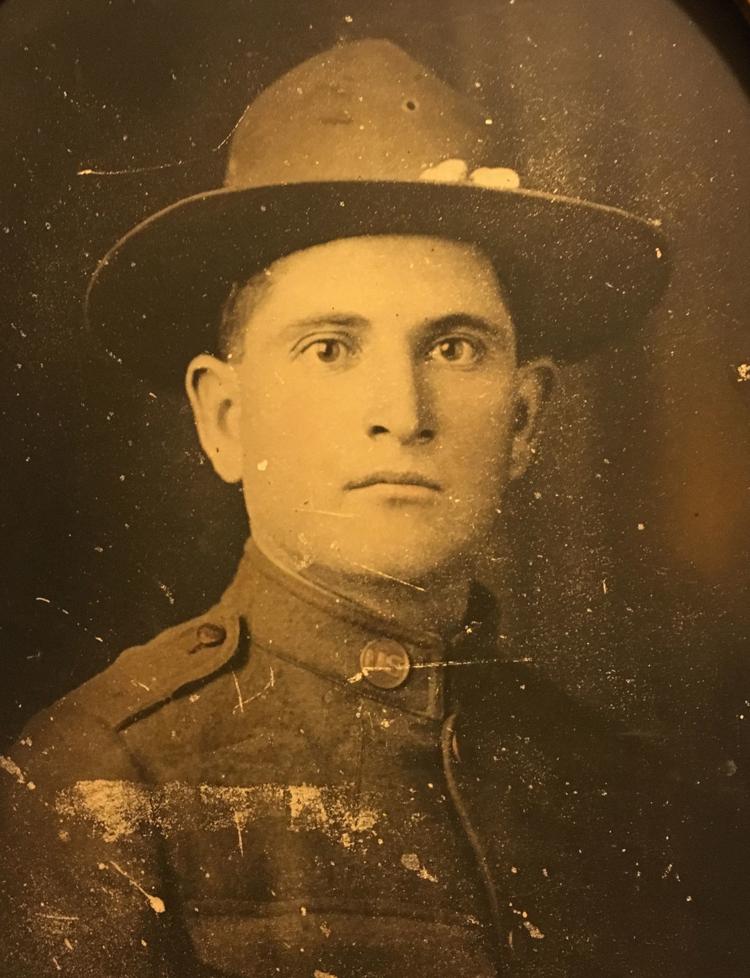 Like most other veterans, neither Federico nor Perfecto talked much about the war. But at some point during the war, the two men got together when Federico penned letters with his friend's words to send to Perfecto's girlfriend in Tucson, Gertrudes Saenz.
After the Armistice was declared on Nov. 11, 1918, my grandfather and Perfecto boarded the same ship to carry them across the Atlantic. Perfecto invited Federico to his family's ranch for a welcome-home fiesta.
At the celebration, Perfecto introduced Federico to his sister, Guadalupe Sotomayor. They began dating, fell in love and married in 1925.
They moved to the heart of Barrio Anita and had six children — my mom and five sons. One son became a priest, Msgr. Arsenio S. Carrillo, who later served as pastor at St. Augustine Cathedral. The family started by Federico and Lupe now includes 19 grandchildren and 29 great-grandchildren.
Federico came home "shellshocked and ill" from exposure to a mustard gas attack by the Germans, my mom told me. In time, he was able to resume his job at the Steinfeld store, but his condition worsened. The ailment was diagnosed as leukemia, likely caused by the mustard gas.
He was unable to perform strenuous labor, so he began to sell produce in several Tucson neighborhoods. Residents would spot Federico's green truck crawling down the street and would motion for him to stop.
Perfecto and his brothers, Florencio and Francisco Sotomayor, gave him produce to help him get started.
After he got established, Federico would head to a Toole Avenue produce market to load his Chevy pickup, recalled a son, Gene Carrillo. Federico's sons dubbed the truck "The Green Hornet" after a popular radio show.
In 1920, Perfecto married his girlfriend, Gertrudes, a descendant of Spanish soldiers who served in Tubac and the Presidio of Tucson in the late 1700s.
They applied for a homestead from the federal government and were granted a large plot in the Tortolita Mountains, recalled a grandson, Arthur Contreras. Perfecto, a dedicated cowboy, raised and sold cattle there.
During the harsh days of the Great Depression, Perfecto and Gertrudes allowed friends to shoot deer on their land during hunting season so they'd have meat to eat, said Sylvia Contreras Finley, a granddaughter.
Later, the Sotomayor couple moved to nearby Camino de Mañana. They'd host barbecue parties for family and friends, with Gertrudes playing the guitar to accompany group singing. The couple had three children in a family that has now grown to 14 grandchildren and 28 great-grandchildren.
Federico, like thousands of U.S. soldiers who suffered ill effects from the mustard gas, was hospitalized from time to time. Because of increased demand by WWI vets for medical services, the Veterans Hospital opened here in 1928.
Albert Steinfeld, Federico's one-time employer, donated 116 acres in South Tucson for the hospital.
Federico finally succumbed to leukemia in 1949 at age 56. Perfecto died in 1975 at age 78.
Before Federico's death, the two friends met often with their families to share good times and remember the days when a world war brought them together.