A local Fry's Food Store manager is $1 million richer after winning a company-wide drawing for getting vaccinated against COVID-19.
"I guess I feel blessed," said Reyes "Rey" Rocha, the manager of the Fry's at the northwest corner of East Grant Road and North First Avenue. "You know, I got the shot, I did something simple and got rewarded. I mean, how much more blessed can I be than that? You know?"
Rocha was presented, by surprise, with a check from Fry's President Monica Garnes on Monday morning as part of the Kroger Community Immunity Giveaway, a company-wide initiative aimed at encouraging employees and their families to get vaccinated.
Rocha, a 38-year veteran of Tucson-area Fry's stores, said he's been managing the store at 555 E. Grant Road for the last six months. He said he got vaccinated, with the Pfizer vaccine, not for any potential award, but to help protect his store's employees and customers.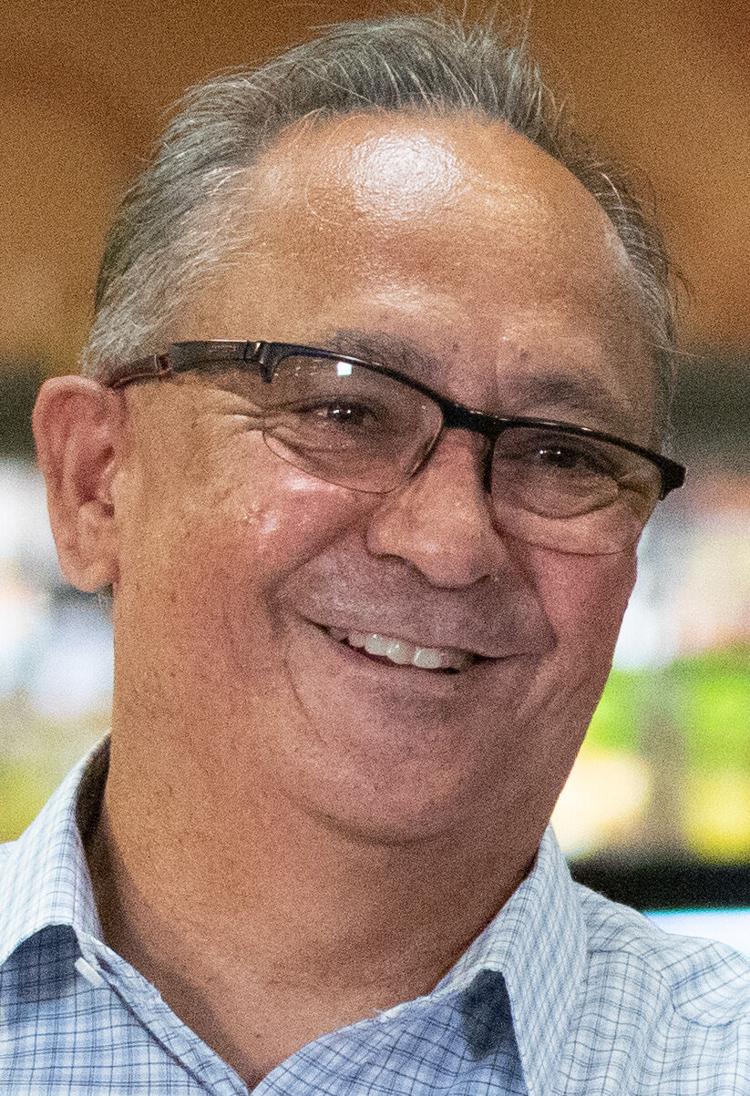 "It started with me getting a vaccine shot and just following through and making sure that I was working in a safe environment and making sure my customers were going to be safe when they shop."
Although he acknowledged the life-changing amount of money he had won, Rocha maintained that he would continue to work at Fry's.
"I'm 60 years old, and I got, hopefully, a couple more years in me. I still want to keep working and stay productive," he said.
Christina Rocha, Reyes' wife, was there by his side when the news was announced. However, due to careful planning by Kroger Co. corporate affairs manager Pam Giannonatti, she too was stunned by the news.
"Pam from corporate called me and said, since Rey does a lot with the community, especially with the rodeo committee, we want to surprise him with the committee award, and we want to keep this secretive, but we want you to be there," Christina Rocha said, sporting a pair of cowgirl boots.
When the announcement actually happened, in the produce section of the store, Rey was shaking, according to Christina.
"I'm like, 'Just listen and see what happens,'" she said. "Because, I was still like, 'What's going on?' And, that's when Monica announced it, and he just went down, and I'm rubbing his back and I'm crying."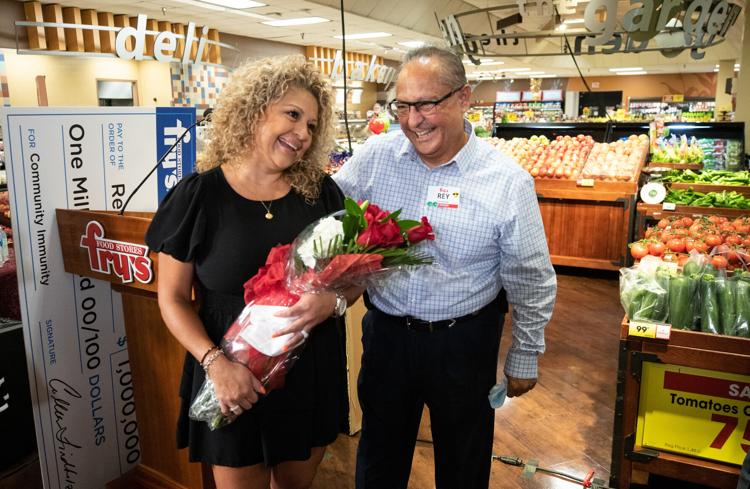 Edward Celaya is a breaking news and marijuana reporter. He has been on both beats since May 2021.