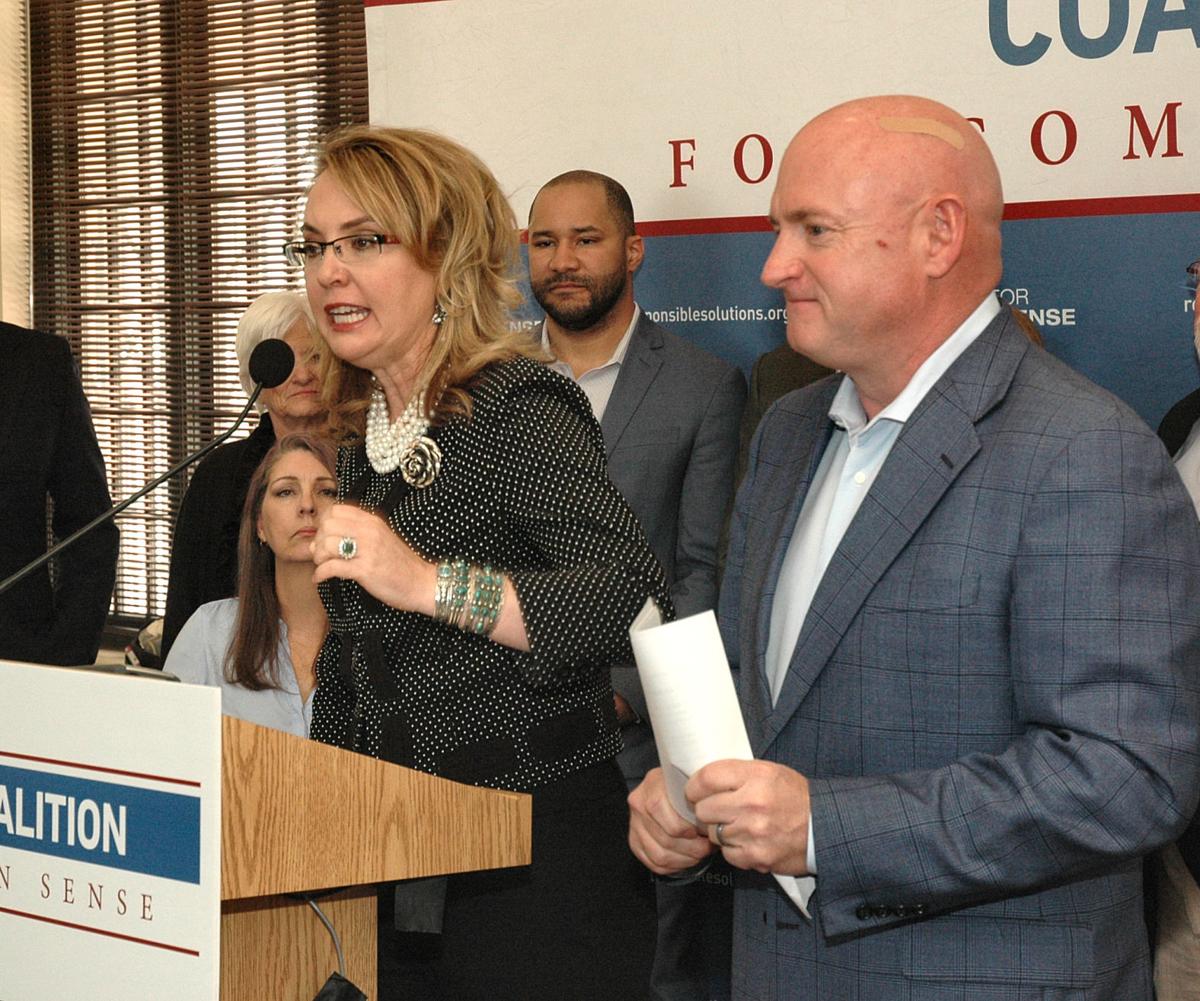 Former Congresswoman Gabrielle Giffords is condeming threats made against U.S. Rep. Martha McSally in a statement released Tuesday morning. 
The FBI arrested a Tucson man on charges in connection with expletive-filled messages left on McSally's congressional office voicemail earlier this month. The caller threatened to shoot McSally in one of the messages, said she should "be careful" when she returns to Tucson and that her days "were numbered." 
McSally represents Congressional District 2, the same district served by Giffords, who was shot and seriously wounded in a mass shooting on Jan. 8, 2011, on the northwest side. Six people were killed and 13 wounded in the attack.
"No matter where you live or what job you have, you have a right to feel safe in your community, at your workplace, and in your home," Giffords, the co-founder of the gun violence prevention organization Americans for Responsible Solutions, said. "The threats of violence made against Congresswoman McSally are reprehensible and deeply disturbing. Civil discourse and civic engagement are hallmarks of our democracy, but threats and intimidation should never be tolerated.
"It's up to all of us — especially those with the power to strengthen the laws that protect us — to work together and prevent violence from prevailing."  
FBI agents arrested Steve Martan, 58, according to a criminal complaint filed Friday in U.S. District Court in Tucson.
Martan is a campus monitor at Miles Exploratory Learning Center in the Tucson Unified School District. He was placed on home assignment and told not to come into work as the district investigates the allegations.
The complaint stated Martan told agents he was venting frustrations with McSally's congressional votes in support of the president of the United States.
Martan was accused of threatening to assault and murder a United States official with intent to impede the official's duties and to retaliate against an official for the performance of the official's duties, according to the complaint.
He was released on his own recognizance, but Martan is restricted to his home when he is not at work or fulfilling other obligations, such as his court-ordered participation in a mental-health treatment program, court records show. He must wear an electronic monitoring device and is prohibited from contacting any alleged victims or possessing a firearm or weapon.