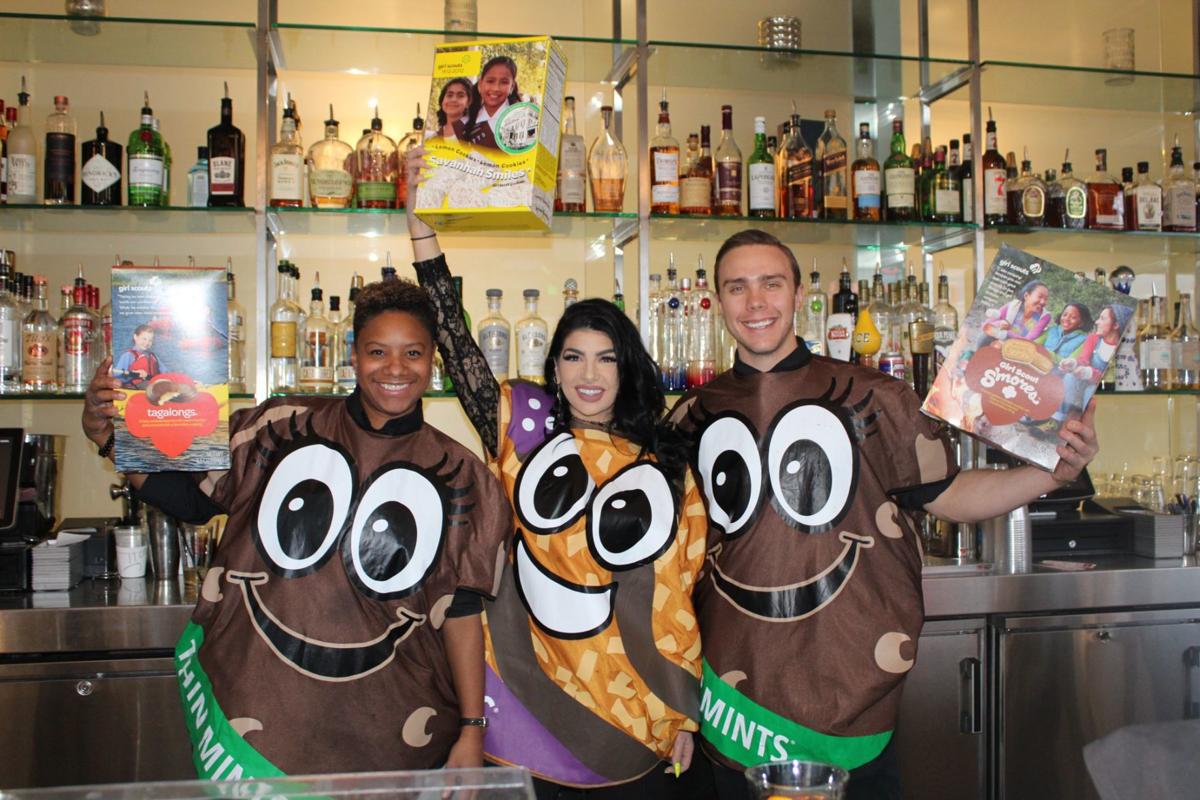 Smart cookies won't want to miss this downtown happy hour where they can raise a glass to support young entrepreneurs and leaders with Girl Scouts of Southern Arizona.
Cookies & Cocktails will be from 6 to 8 p.m. Wednesday, Jan. 29, at The Playground Bar and Lounge, 278 E. Congress St. The event features light appetizers and Girl Scout Cookie-inspired cocktails, along with cookie-and-wine pairings as well as pairings featuring cookies and craft beers. The evening is capped with cookie-themed desserts created by chefs from eight local restaurants including Villa Peru, Chef Chic, Penca, The Hub, Nook, Brother John's BBQ, Gourmet Girls Gluten Free Bakery/Bistro and Bottega Michelangelo.
"This is a wonderful fundraiser that brings focus to celebrating the largest girl-run business in the world. Many people know of our wonderful cookies, but they might not understand the entrepreneurship behind the program," said Kristen Garcia-Hernandez, deputy CEO of Girl Scouts of Southern Arizona.
The iconic Girl Scout Cookies Program, which delivered 300,000 boxes of cookies locally during the initial "cookie drop" last week, is designed to teach five important business skills: goal-setting, money management, decision-making, people skills and business ethics.
Garcia-Hernandez emphasized that the girls receive in-depth training in everything from personal interaction to crafting business pitches and marketing to time management and developing road maps in order to achieve goals.
"In 2020, they are also learning to use mobile apps to collect credit card payments and learning e-commerce. The girls can create online stores so their friends and family members can make purchases; they are learning the technology to take their businesses to the next level," Garcia-Hernandez said.
The program also centers around business ethics and real-world concerns about customer service.
"You might wonder what a 6-year-old can learn about business ethics, but this covers everything from providing correct change to appropriately handling a situation if a customer gives you too much or too little money and striving for excellent customer service ... really being a true Girl Scout by being honest and fair," Garcia-Hernandez said. Overall, Garcia-Hernandez credits individuals and businesses within the community for the support that allows the organization to provide a multitude of opportunities in science, technology, engineering and mathematics; outdoors activities and life skills to 6,000 girls ages 5 through 17 in Southern Arizona.