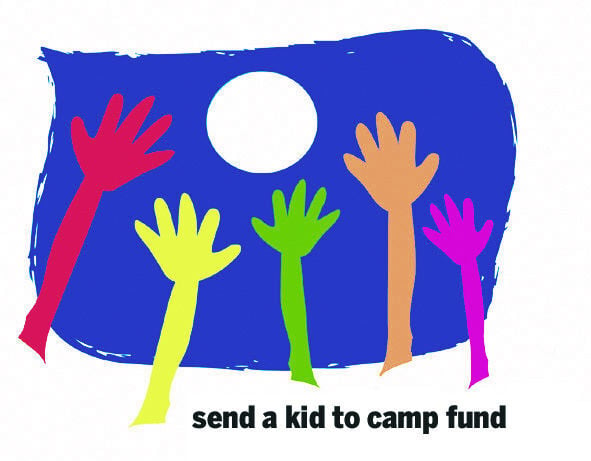 More than 880 Southern Arizona boys and girls got a taste of summer camp, thanks to donations from Arizona Daily Star readers to the Sportsmen's Fund Send A Kid to Camp program.
The Arizona Daily Star Sportsmen's Fund raises money so children from low-income households and military families can attend overnight YMCA, Boy Scout and Girl Scout camps and Camp Tatiyee — for school-age children and older teens with special needs — at little or no cost to their families.
Since 1947, the Sportsmen's Fund has helped pay for 41,794 children to go to camp. We're one of the oldest 501(c)(3) charities in Arizona and one of the most efficient, with 98 cents of every dollar going to send kids to camp.
Our original goal was to raise $250,000 and send 650 kids to camp, at least that was the plan until the coronavirus.
Instead, we spent $56,819 to give 883 local boys and girls a taste of a camping experience or a weeklong virtual experience.
Triangle Y re-created the Tri Y experience for 246 day campers at its facilities. Each child received a buff to use as a face covering for the day and to keep and use in the fall. Campers tie-dyed shirts, learned about desert habitat and animals and dissected an owl pellet to learn about raptors. They sang at lunch and played traditional camp games such as Pipeline.
During the first week of July, the Boy Scouts held its first virtual summer camp, which featured activities and merit badge classes and a closing campfire. Over 90 youths (boys and girls ages 11 to 17) participated, with 21 on a Sportsmen's Fund scholarship. "The Sportsmen's Fund gave us the ability to serve all the families who wanted to attend including those experiencing financial hardship because of this pandemic," emailed Scout executive Jeff Hotchkiss.
On the Girl Scouts side, "Funding from the Arizona Daily Star Sportsmen's Fund enabled us to connect 316 girls with transformative Girl Scout programming in summer 2020. Opportunities for girls to strengthen relationships with their peers and engage in fun, skill-building activities are more important now than ever before," emailed Allyson Plantz of the Girl Scouts.
Camp Tatiyee estimates that it was able to reach at least 300 children with special needs in Southern Arizona with the camp's virtual programming.
So far this year, we have received 724 donations totaling $113,406, with money not spent this summer rolling over to next or whenever the overnight camping season resumes.
Your contribution qualifies for the Arizona tax credit of up to $800 for donations to qualifying charitable organizations. Our code is 20450. Donations are welcome throughout the year.
Recent donations include:
Sarah Adams, in memory of John Harlow, $25.
Arizona Alpha Delta Kappa Psi (ADK Psi), "Each year our chapter donates in memory of Mr. Ratcliffe. His wife was a member," $150.
Bob and Janet Barker, $400.
Amelia G.M. Basurto, in memory of Leonard E. Basurto who entered eternal life Dec. 29, 2019, $200.
Melanie Bates, in memory of Robert L. Bates, $250.
Elizabeth Castle, in memory of Peter Castle, $25.
Jeanne Clarke, in memory of Margaret Kemski, $50.
Derre Ferdon and Jimmy Crabb, $200.
Sheena and Patrick Donovan, $400.
Roy P. Drachman Foundation, $2,000.
Susie Slagle Dupnik, in memory of Juan and Lechi Nuñez, $100.
Barbara S. Earnest, $100.
Mr. and Mrs. T. James Eaton, $100.
Donaldine Finegold, $100.
Rich and Judy Flynn, $500.
Katherina Harder, $1,000.
Ford Hicks, for the family of James Kotofski in his memory, $100.
Ford Hicks, in memory of his wife, Nadene, and her friend Bess Wing, $300.
Marian and Ron Hill, $100.
Susan C. Horn, in memory of Billy R. Horn, $50.
William J. Hunchis, $100.
William Jaap, in memory of aunts Susie Walton and Anna Preston, $100.
Gary R. and Anne M. Jones, $50.
Kautz Family Foundation, $2,500.
Jacqueline Manning, $100.
Marilyn Y. McCrindle, $50.
Mr. and Mrs. Edward Moll, $50.
Robert and Marie Moore, $200.
Mr. and Mrs. Craig Morton, $25.
Rosemary and John Nabozny, $200.
Sam and Alyne Oppenheim, in memory of John Harlow, a fellow Tucson High class of 1958 grad and a great guy. May he rest in peace. $36.
Robert Ornelas, in honor of all single parents, $25.
Margaret Pennington, $10.
Charles Pettis, in memory of Marge Thompson, $400.
Mary Louise and Walt Robertson Fund, $140.
James Ronstadt, in memory of John Harlow, $100.
Patricia and Gerald Rutledge, thank you for helping Tucson's children, $100.
Stephen M. Sahakian, $200.
Marilyn Schroeder, in memory of Don Schroeder, $200.
Carol Sinclair, in memory of John Harlow, $40.
Christopher Taylor, $200.
Joann Thomas, with wonderful memories of Robert C. Thomas, $50.
Bradley Tolson, in honor of Andy and Katie Tolson, $100.
Bradley Tolson, in honor of Elmer and Marian Shull, $100.
Don and Marylou Tusset, $50.
Mr and Mrs. John Van Dyke, $300.
Luis and Linda Vasquez, $100.
Wing family, in memory of Z. Wing, $200.
Four anonymous donations totaling $1,150.
Additional donations will be acknowledged in coming weeks.