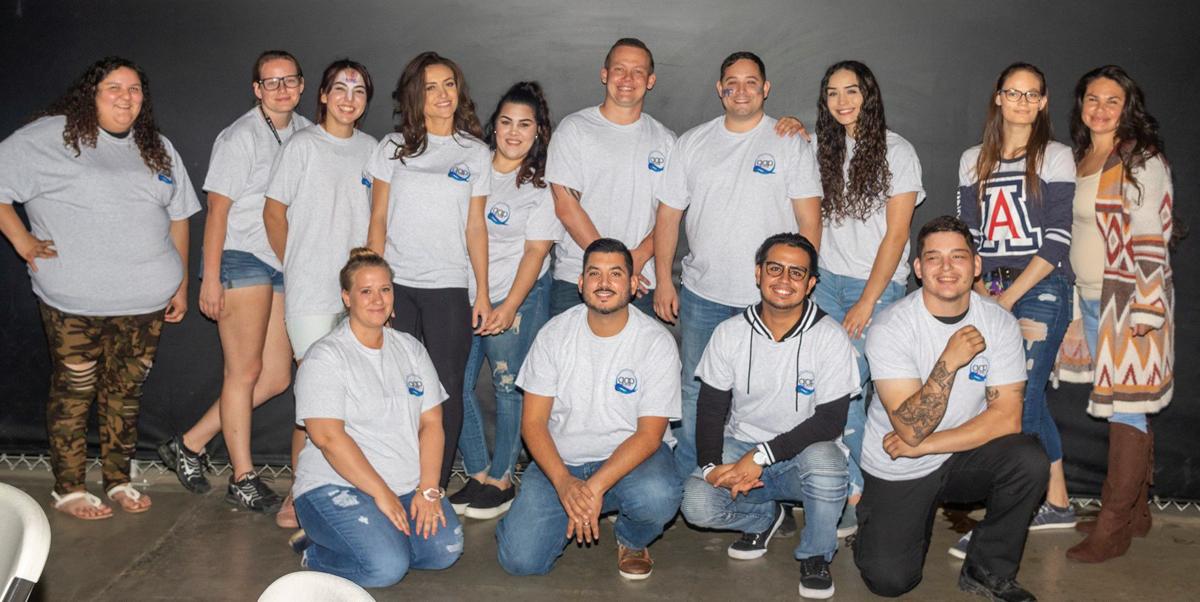 Nina and her little brother lived on the streets with their addict mom most of their lives.
"We stayed in foreclosed abandoned trailers. We had to fend for ourselves if we were hungry," she said. She remembers leaving her brother home alone when she was just 7 years old to find food, water or clothes to wear. They were mostly barefooted.
Her mom always had a new boyfriend — all really abusive — and the abuse kept escalating.
They didn't go to school, but when Nina was 12 her mom enrolled them to get more money for drugs.
That's when DCS got involved.
"If they wouldn't have gotten involved we probably would have died," Nina said, "I can't believe we are still alive after all the abuse and neglect we went through."
When DCS placed them at GAP, she remembers, "It was like we walked into a room and immediately felt peace. Everything was so loving and compassionate. It was a feeling that we had never felt."
She remembers all the kids there were happy and having fun. "Seeing my brother running around with all the little boys was really nice," she said. Both were able to attend school and learn how to read and write for the first time.
That was 20 years ago. Nina says her life now is the best it's ever been, with a loving, devoted husband and five happy kids who will never have to experience what she did.
"At GAP I found home, I found hope, I found faith," Nina told us, "It's like everything I went through and experienced has made me who I am. If it wasn't for GAP I don't know if I'd be here today. I feel like an angel came down and removed us (from their old life) and put us into a safe place."
Over the past 20 years GAP Ministries has helped thousands of children and teens like Nina find their way during a tough time. GAP qualifies for the foster care tax credit and uses these funds, which are a major portion of their donations, to care for about 100 children and teens each day.
GAP also licenses prospective foster and adoptive parents, and provides services to the parents of children in foster care to bring healing to these families, and a healthy reunification when possible.
Stand with GAP and provide help for children, healing for families and hope for our community with your Arizona tax dollars.