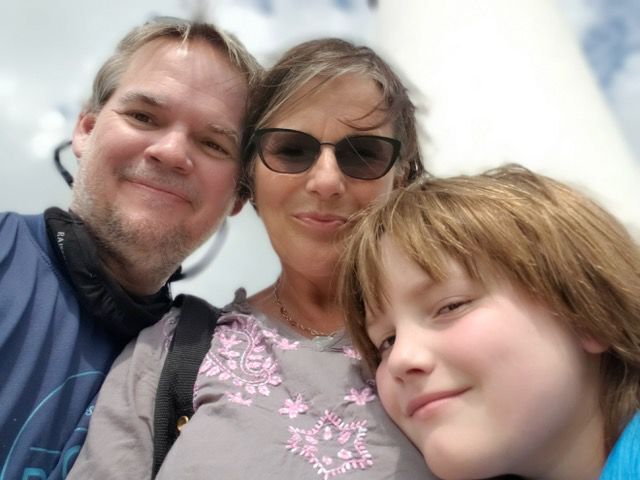 April is Autism Awareness Month and the Autism Society of Southern Arizona is making it easier than ever to gain understanding for the developmental disability that affects one in 63 Arizona children.
Throughout the pandemic, the organization has expanded programs to offer support for individuals across the life span in hopes of promoting acceptance and providing resources during this unprecedented time.
"This is uncharted territory. We try to equip parents with resources and knowledge wherever their kids are, whether at home or returning to the classroom. We help children of all ages, with or without autism. This year we have been all about outreach, community awareness and listening to families and being in tune with what they need," said Brie Seward, executive director of the Autism Society of Southern Arizona.
The organization offers a full slate of virtual activities in April, kicked off with a celebration of World Autism Awareness Day on Friday, April 2. Festivities include a virtual workshop, "Tips on Minimizing Screen Time During Summer Vacation," at 11 a.m. in partnership with Helping Hands Behavior Therapy. Registration is free and open to the public at as-az.org.
Other virtual programming includes "Recognizing the Signs of Autism," hosted by developmental pediatrician Dr. Catherine Riley at 6 p.m. Thursday, April 15; the nonprofit will also premiere podcasts and videos in its new "Autism Talks" series, which Seward said is designed to "keep families plugged into resources and programs to help them navigate autism."
Overall, Seward emphasized that with the onset of virtual programming, the Autism Society of Southern Arizona is offering more programs than ever for parents, teens, children and adults.
"We have found that many parents prefer virtual activities since it is easier on them. Our lives are very hectic and for families to connect instantly and be at home and stay safe, it has been a more efficient way to deliver our expertise and services," Seward said.
Ultimately, the organization is continually innovating to counter the isolation that many people with autism experienced even prior to the pandemic.
"Individuals with autism naturally have social isolation and challenges, and COVID has created additional barriers for these families who are losing support systems such as therapy. We are working with these families to offer support and compensate for what they have been missing during this time," she said.
For more information, or to make an online donation to support the organization, visit www.as-az.org.