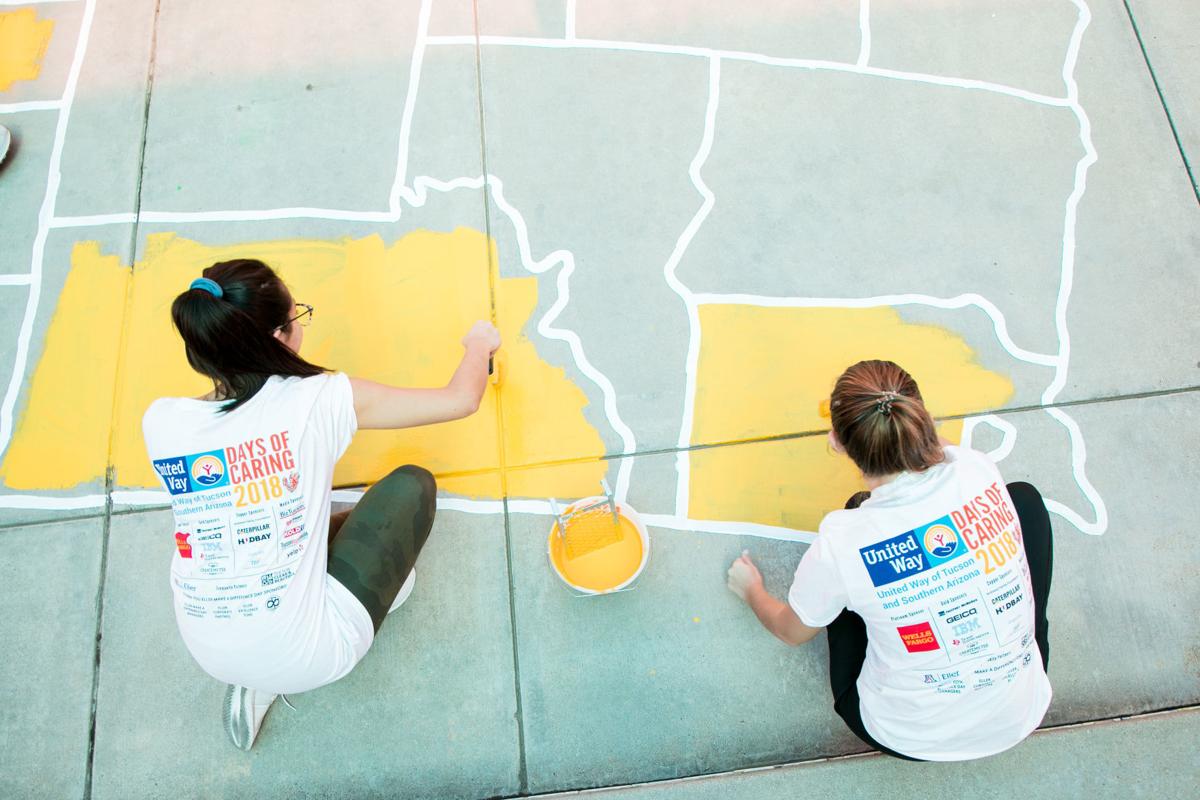 On Friday and Saturday, Days of Caring for the United Way of Tucson and Southern Arizona will celebrate a platinum anniversary.
The value is precious: Over the past 19 years, the event has rallied 52,364 volunteers to complete 3,263 service projects; an additional 4,000 volunteers are expected to donate manpower to more than 145 Southern Arizona nonprofits, schools, parks, childcare centers, long-term-care facilities and public spaces during the upcoming 48-hour period.
"All of the projects improve the community, whether it be helping at a school or nonprofit or beautifying public spaces. The projects completed in the span of the last 20 years have had a lasting impact on the neighborhoods and communities surrounding them," said Melissa D'Auria, director of marketing and communications for the United Way of Tucson and Southern Arizona.
To commemorate the 20th anniversary, the United Way has planned a special community art project in partnership with Southern Arizona Arts and Cultural Alliance (SAACA), Tenwest Impact Festival and Barrio & Co.
"La Suprema Community Mural" will adorn the north wall of the La Suprema Works and Events at 319 W. Simpson St. in Barrio Viejo. The new coworking space, scheduled to open in 2020, will be housed in an early-1900s adobe that was last used as a tortilla factory owned by La Suprema Mexican Foods. Local artist Isaac Caruso described his vibrant, neighborhood-inspired mural as designed "to capture the timeless appeal of the Barrio ... and speak to the Native American, European, African and Asian people who built Tucson."
"He created a design that pays homage to the historical significance of the neighborhood and it has been transferred to a paint-by-number mural that volunteers will complete on Friday and Saturday. We are really excited. The mural exemplifies the spirit of this event, which is people — nonprofits, neighborhood associations, businesses and volunteers — all working together to improve the community one project at a time," said D'Auria.
D'Auria credits numerous businesses — many of which offer employees time off from work to volunteer during Days of Caring — for their long-term collaboration, including Wells Fargo, Texas Instruments, Geico, Freeport-McMoRan and founding sponsor IBM.
This year, more than 150 IBM employees have registered to assist with projects such as landscape and maintenance at Therapeutic Riding of Tucson (TROT) and Camp Lawton for the Boy Scouts of America Catalina Council; assembling boxes for the Community Food Bank; filling bags for Boo at the Zoo at the Reid Park Zoo; and weeding, harvesting and planting at the Friends of Tucson's Birthplace Mission Garden.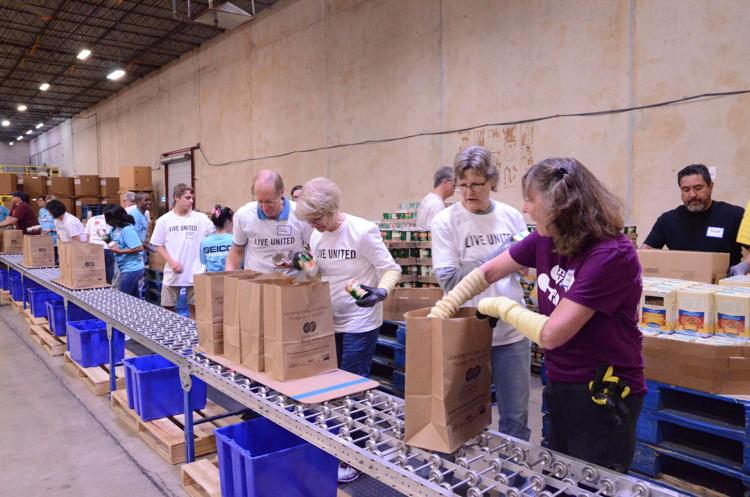 "We get lots of people that sign up as groups and they see it as an opportunity to give back to the community and have a team-building activity at the same time," said Mike Hernandez, site operations manager and community liaison manager for IBM.
Among those are a group of product field engineers who have performed maintenance and repairs at the Postal History Foundation almost every year. Hernandez said many of the engineers use the time toward IBM's On Demand Community Grants program, which allows individuals and teams to log service hours and earn IBM-funded cash grants for nonprofits of their choice.
Ultimately, Hernandez said that the Days of Caring "allow IBM to share its most valuable asset: people."
"Projects like this give everyone in the community the chance to get out and give back. That makes everyone feel good and positive, and in this day and age that is what everyone needs. It makes everyone happy and you can see how much of an impact it makes when you do these little things," he said.
Related gallery: Murals around Tucson
A map and 100+ photos of Tucson's beautiful murals
"Red Fuji" mural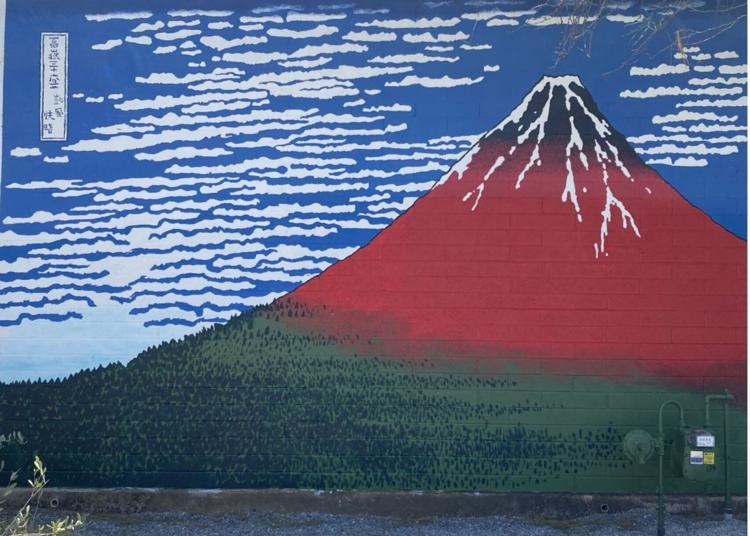 First, here's a map to help you start your mural hunt 🎨
English Salon Spa Mural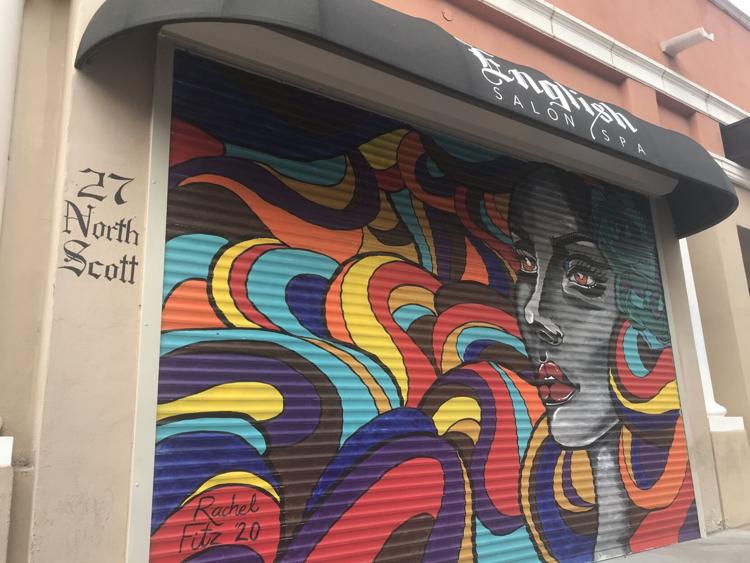 Arizona Arts Live mural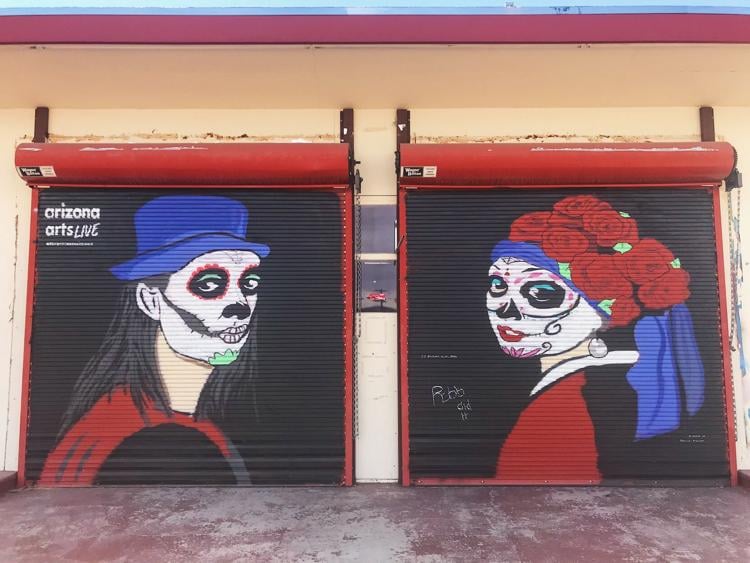 Rialto Theatre mural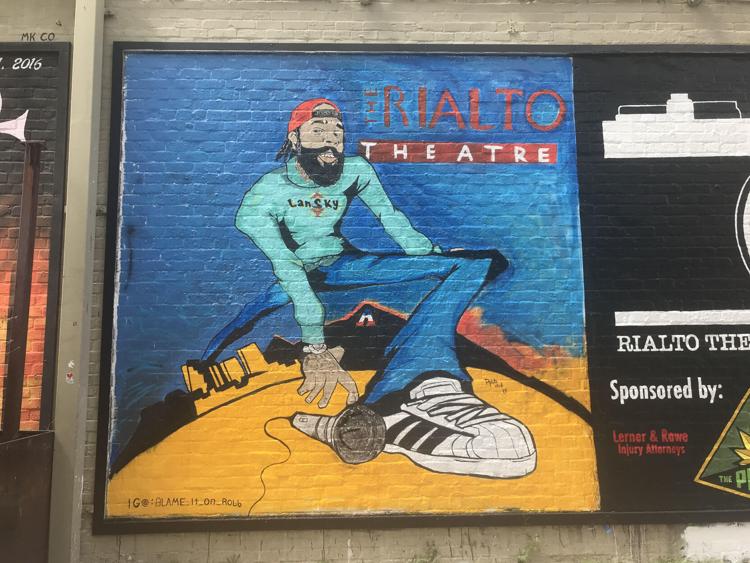 Modern Aquarian mural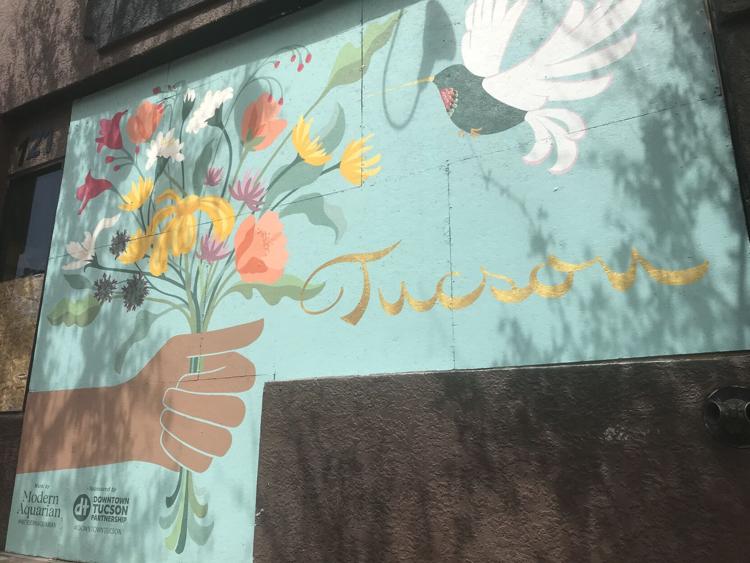 El Tour de Tucson Inspired Mural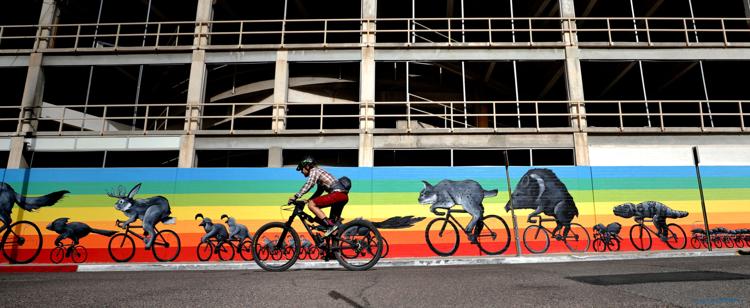 TMC mural by Joe Pagac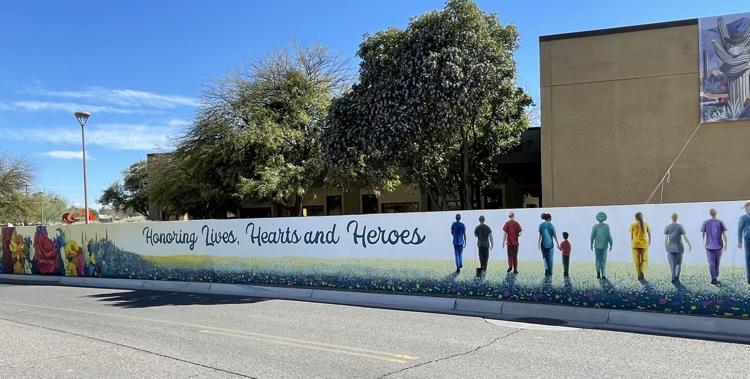 Danny Martin Mural at Nissan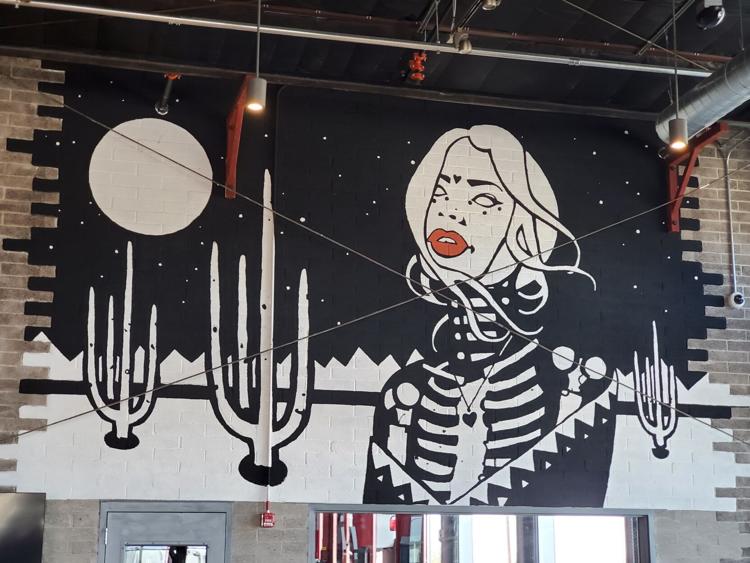 Woven Bonds We've Grown Upon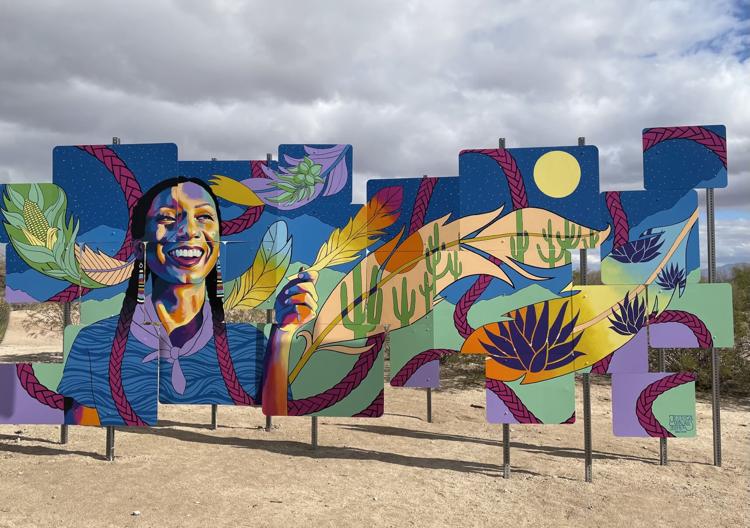 Community Foundation Campus mural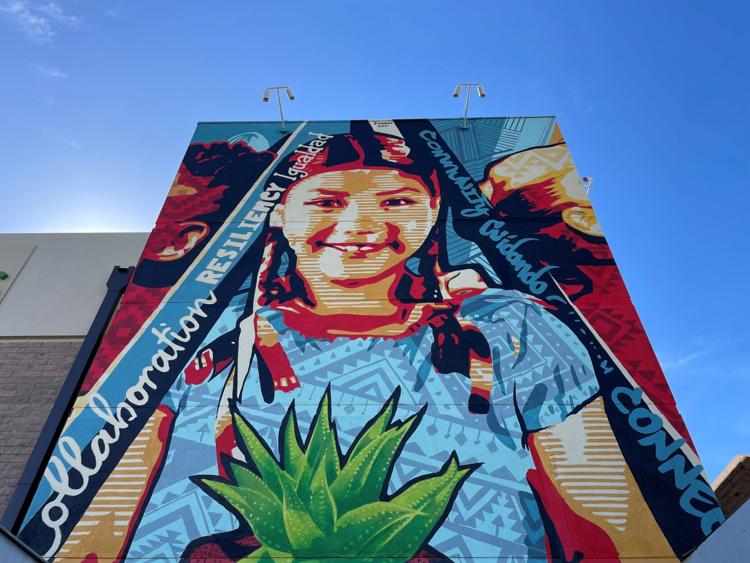 Frame mural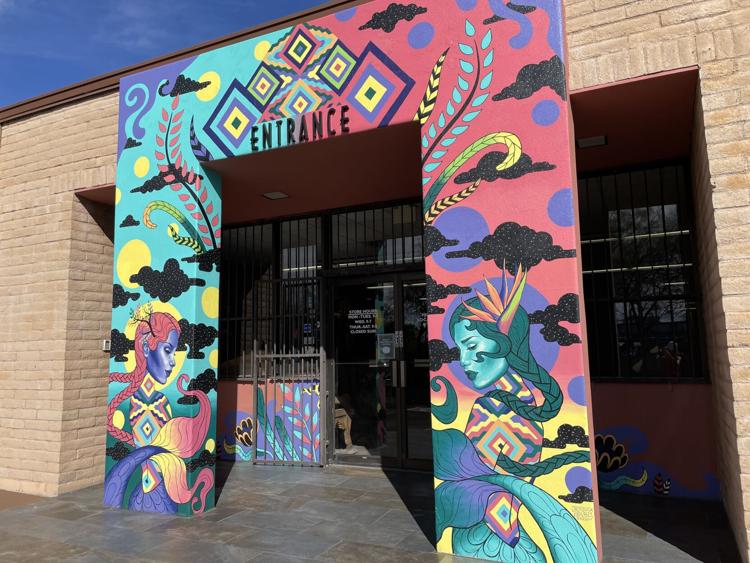 Ben Franklin mural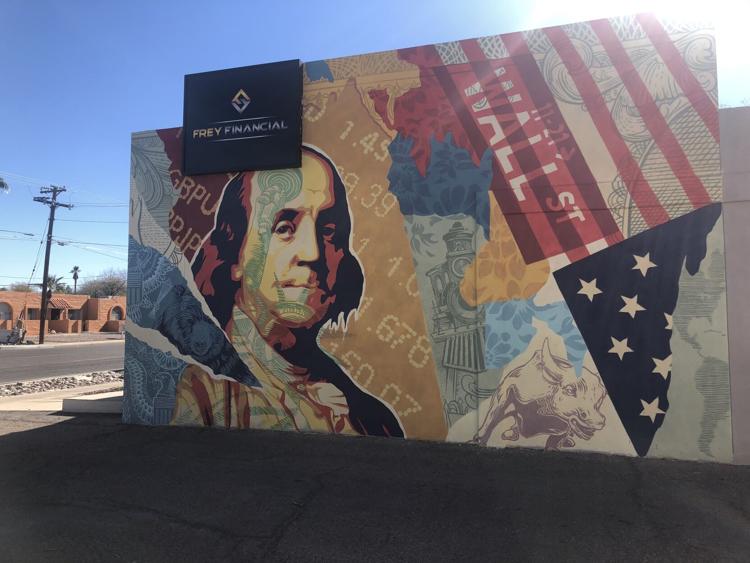 Downtown mural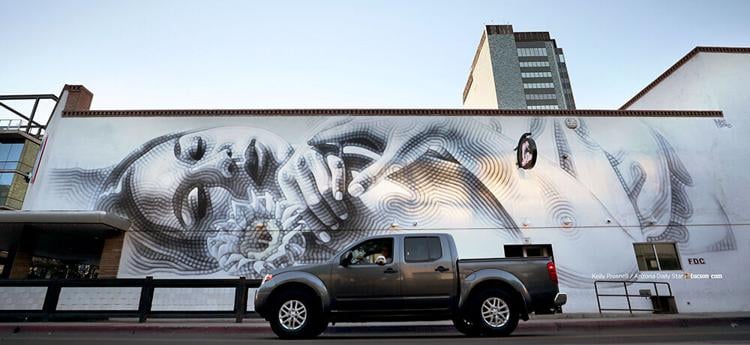 Insect Tea Party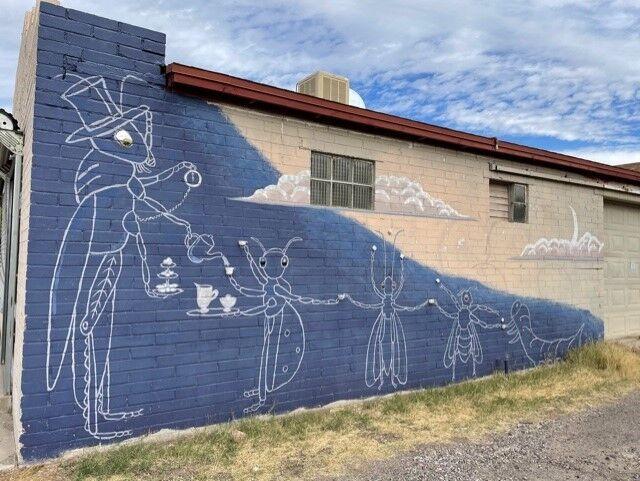 Pen Macias mural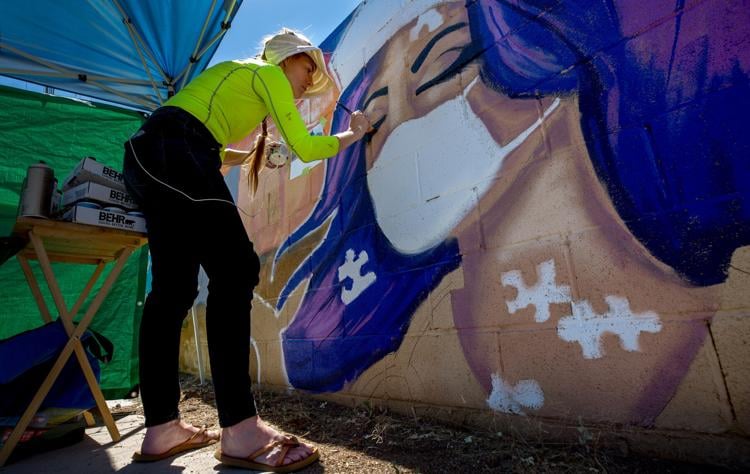 Animal bicycle mural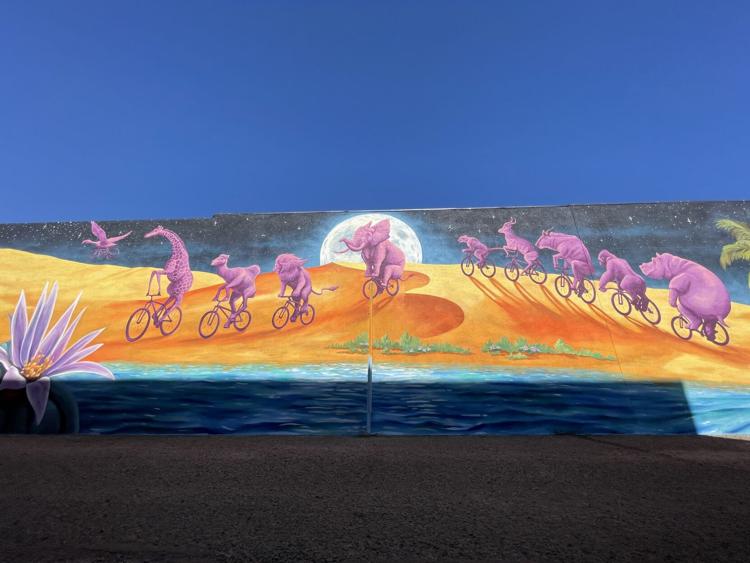 Ignacio UFO Mural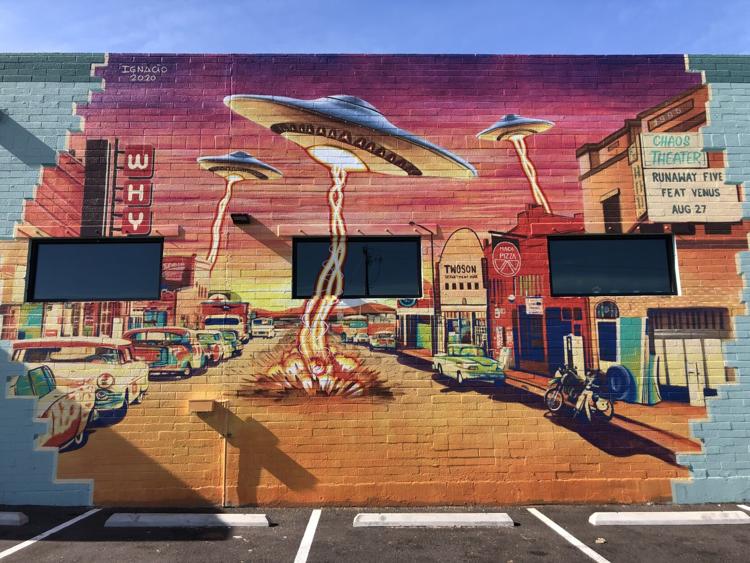 Danny Martin Mural Arizona Avenue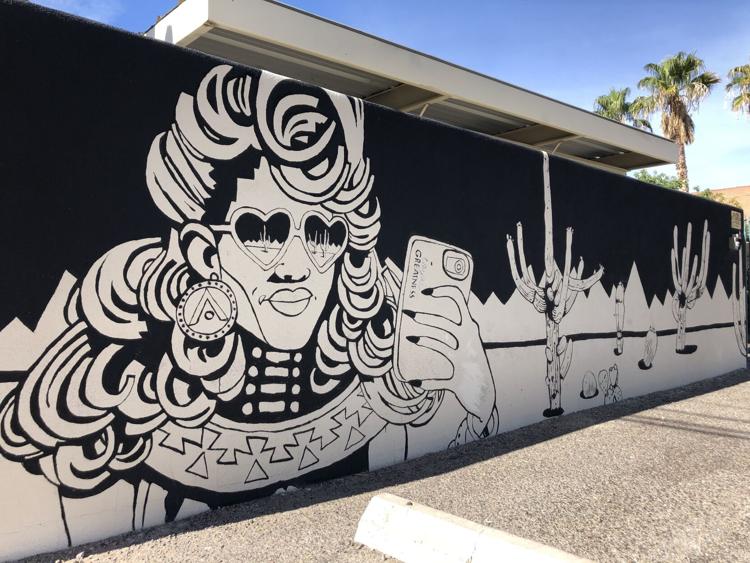 Elizabeth Taylor Mural by Sean John Cannon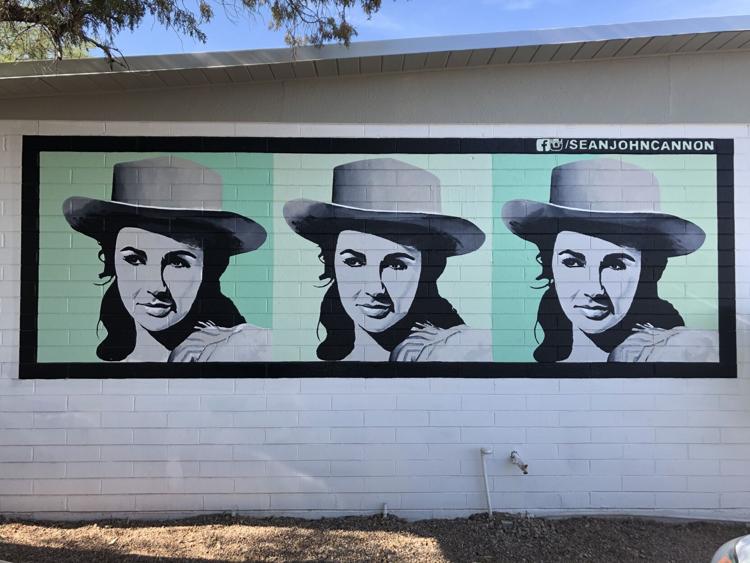 Danny Martin Mural Campbell Avenue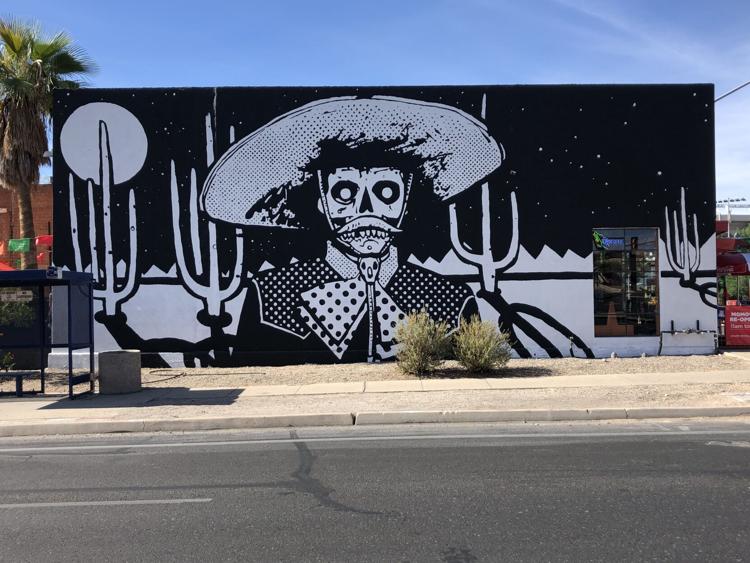 Melo Dominguez Mural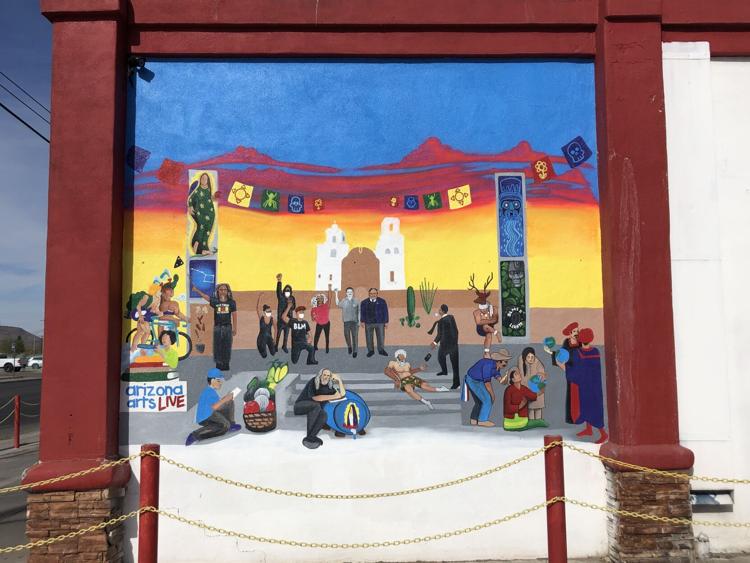 Joe Pagac Tribute Mural, Barrio Viejo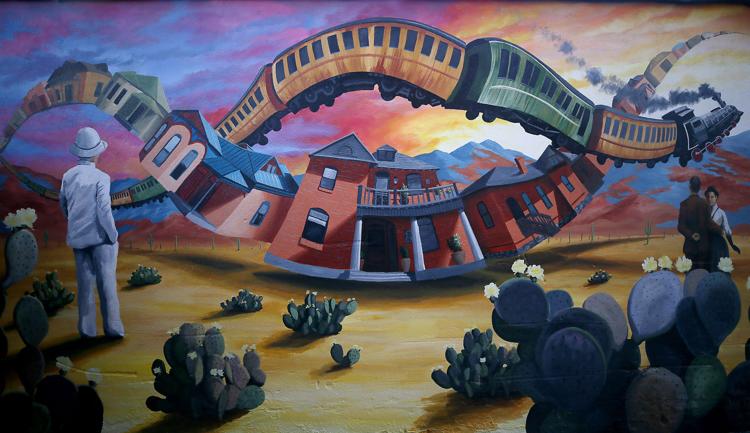 Johanna Martinez mural, Barrio Viejo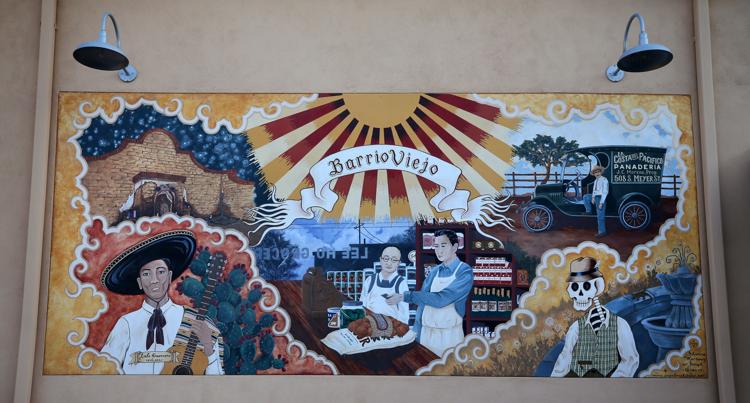 Jessica Gonzales mural, barrio viejo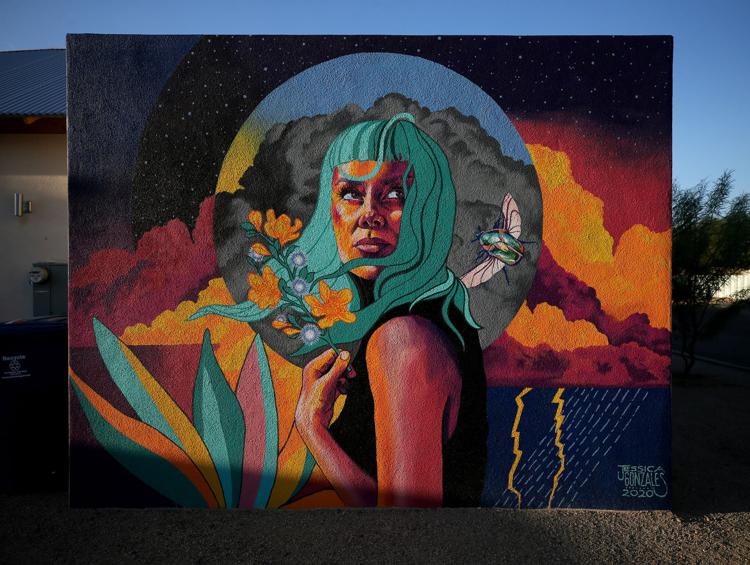 Lash Factor Studio mural by J. Keegan Rider, Barrio Viejo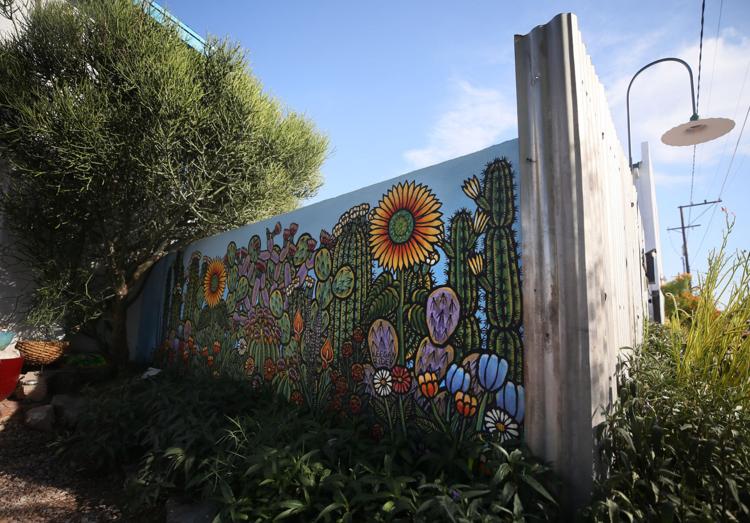 La Suprema Works & Events mural by Isaac Caruso, Barrio Viejo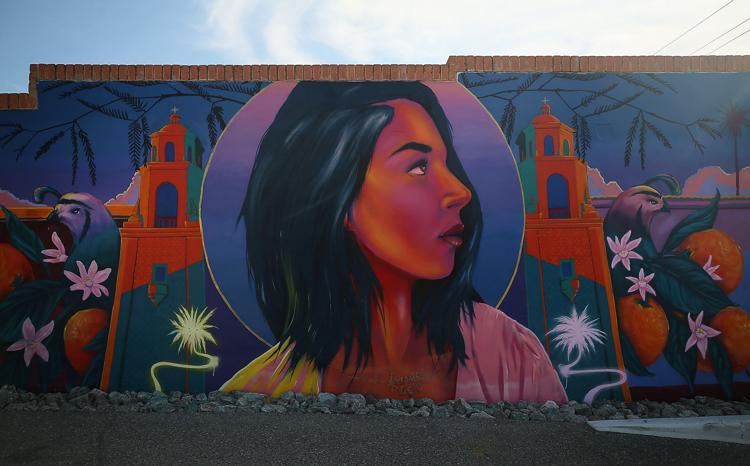 Ignacio Garcia Wildcat mural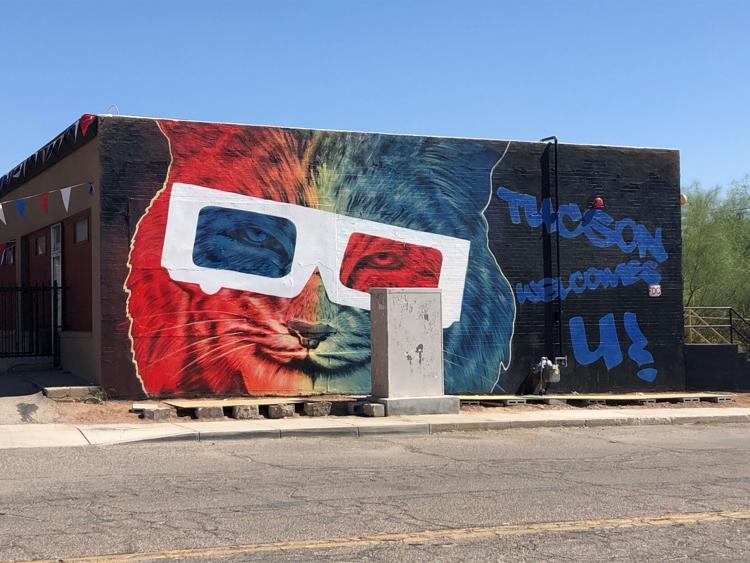 Jessica Gonzales' Creative Machines mural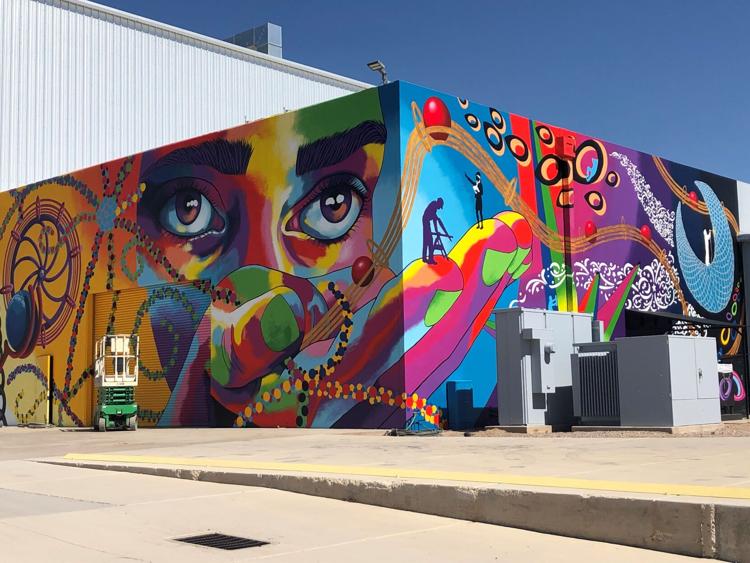 Safe Shift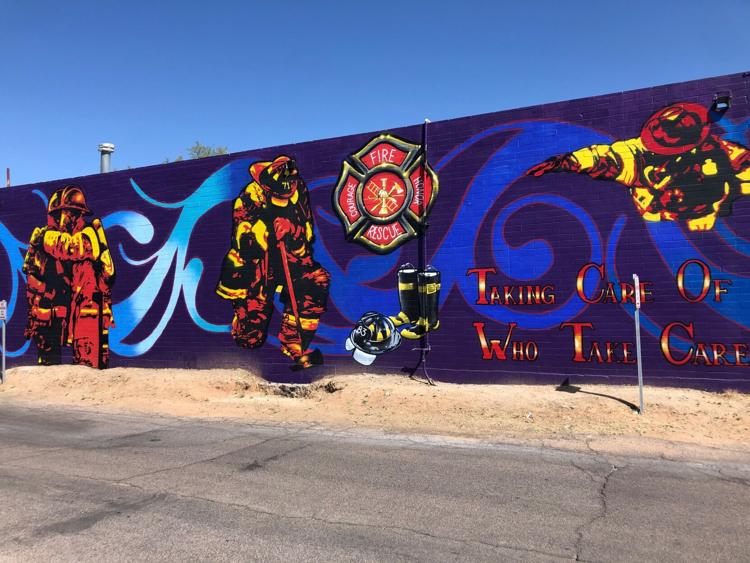 Rock Martinez "Look Out" mural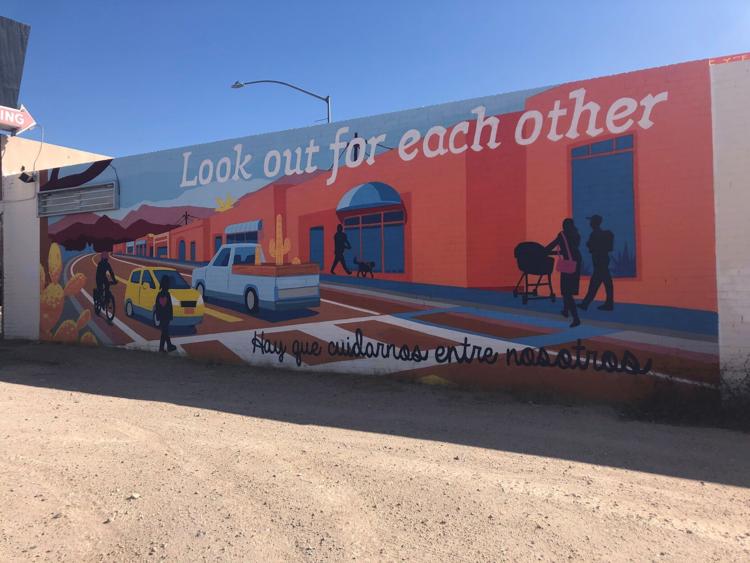 Wagon Burner Arts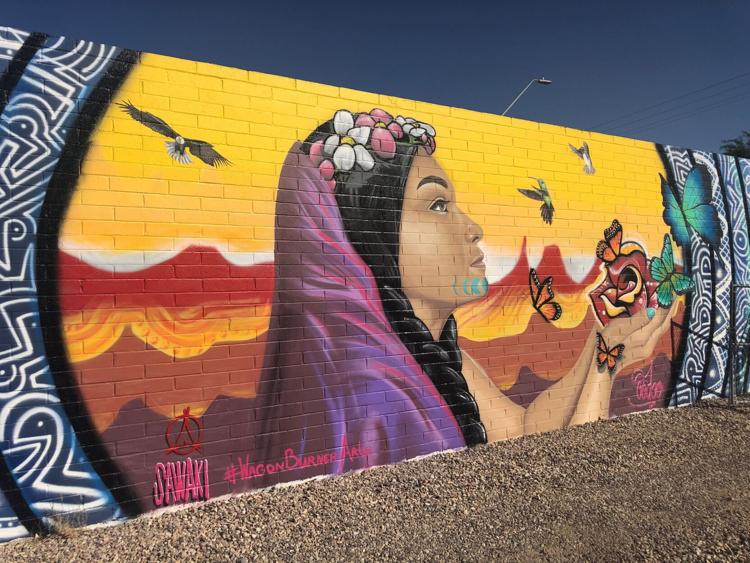 The Loft Cinema mural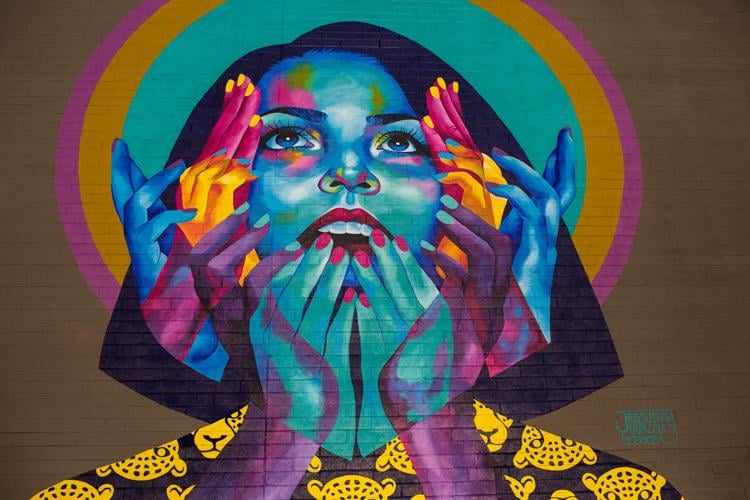 Tuxon Hotel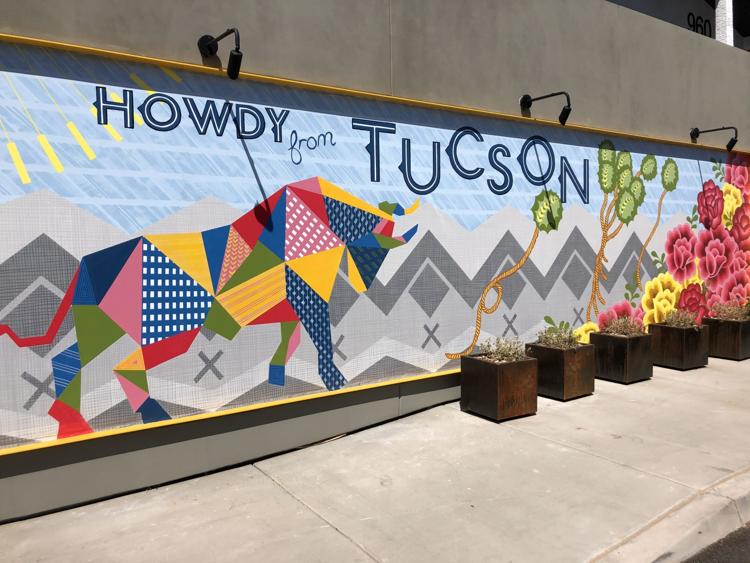 Las Adelitas mural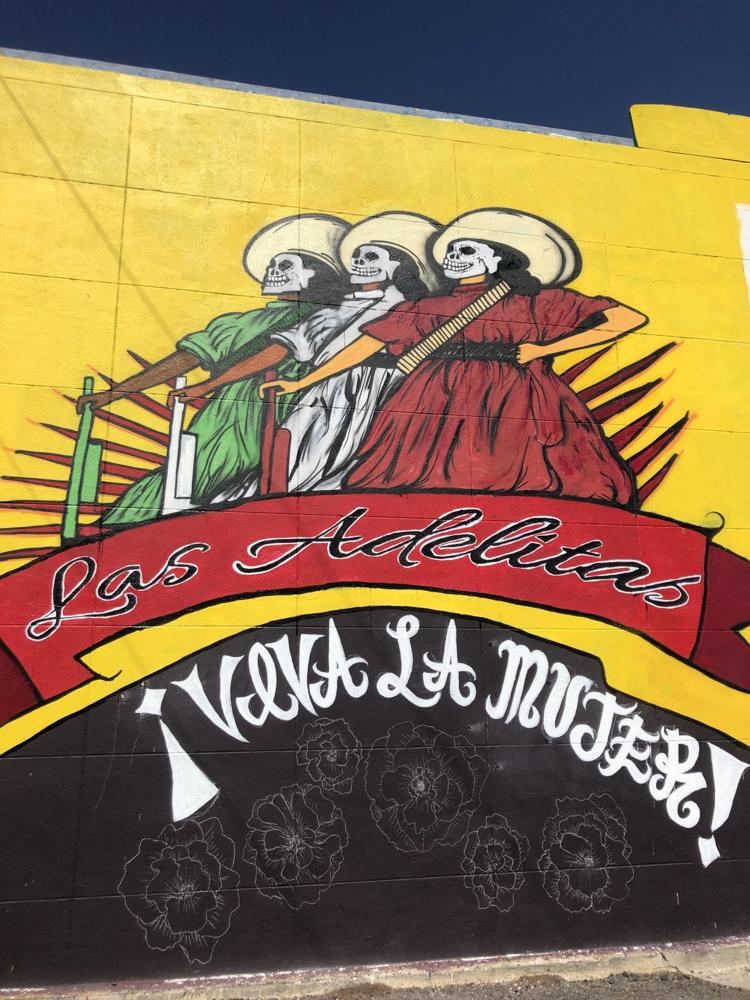 Camila Ibarra mural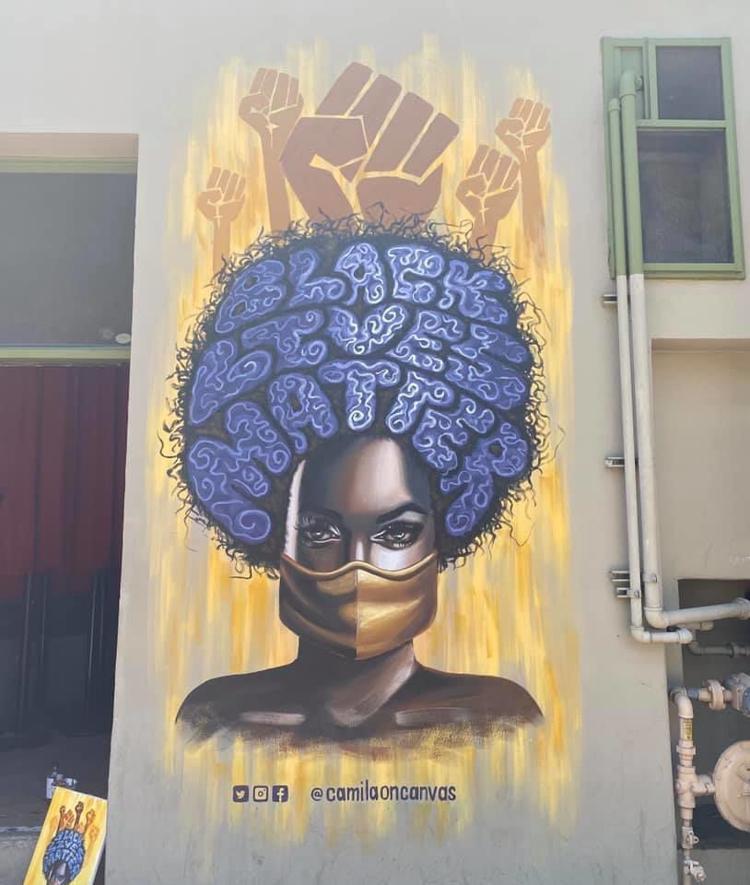 Black Lives Matter mural
Goodwill mural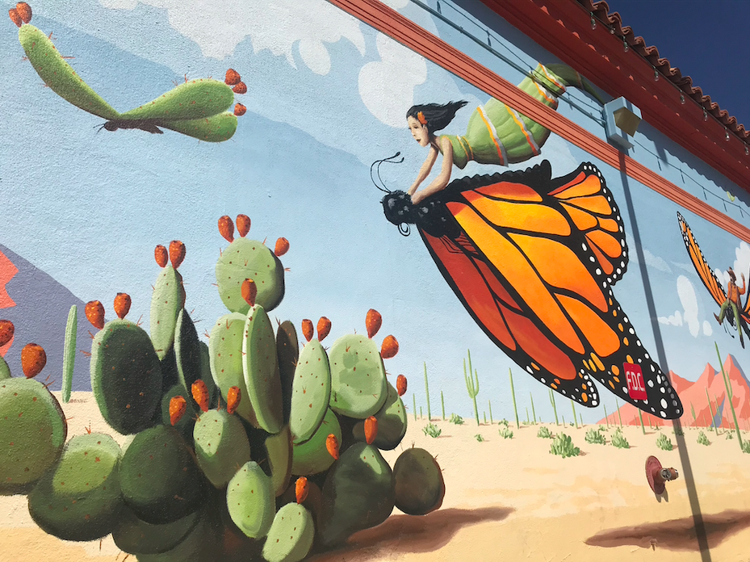 Prince mural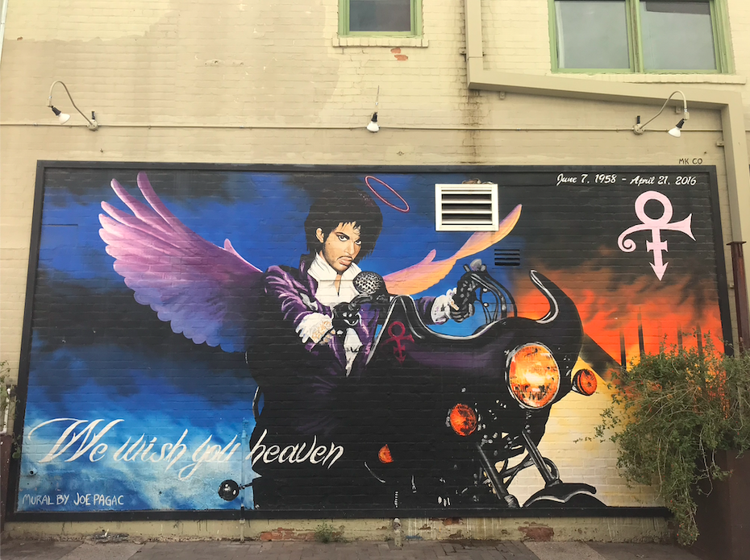 Jessica Gonzales mural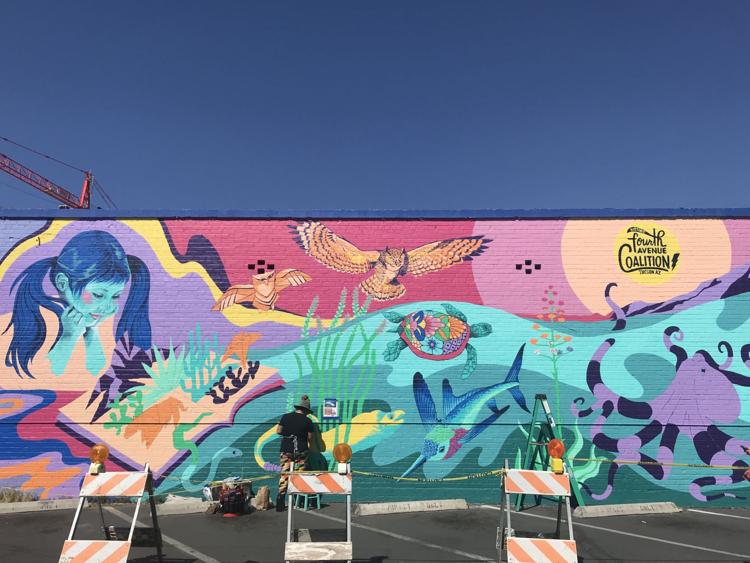 Tucson Together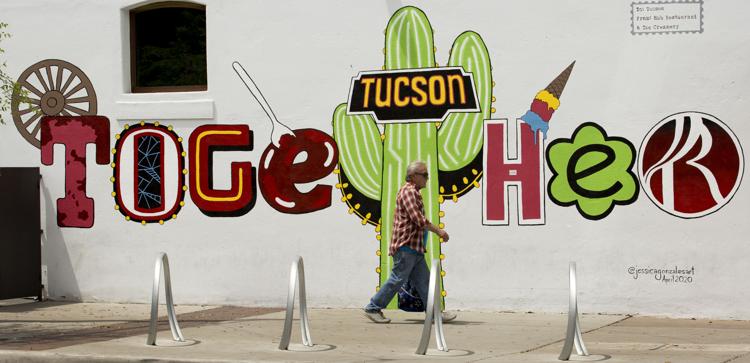 The Triumph of the Human Spirit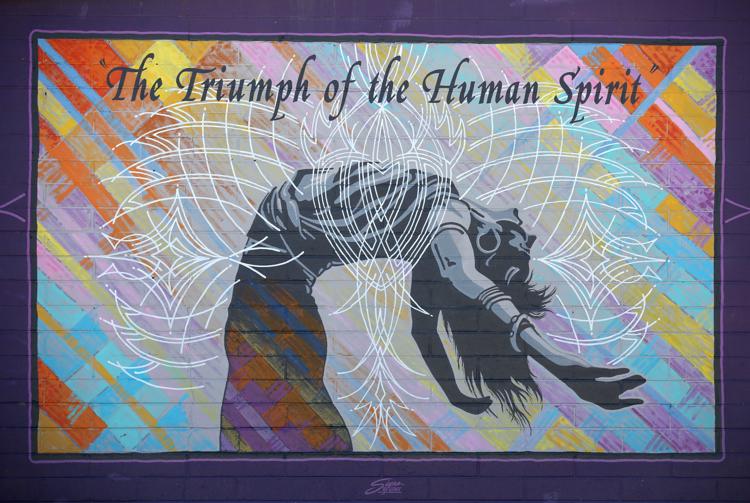 RilitoBend Neighborhood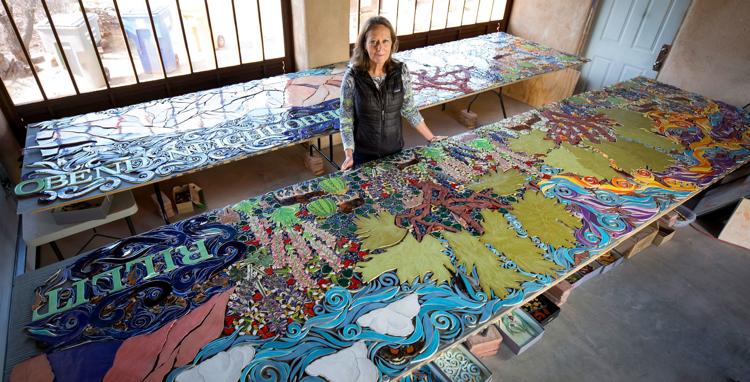 Tucson murals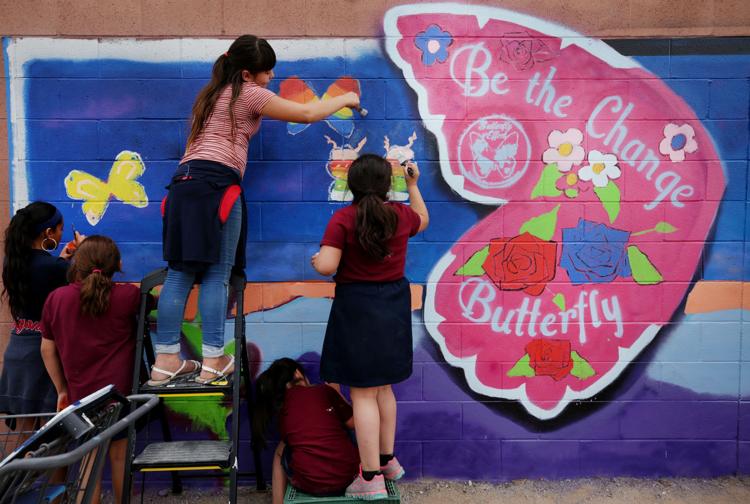 Joe Pagac mural on water tank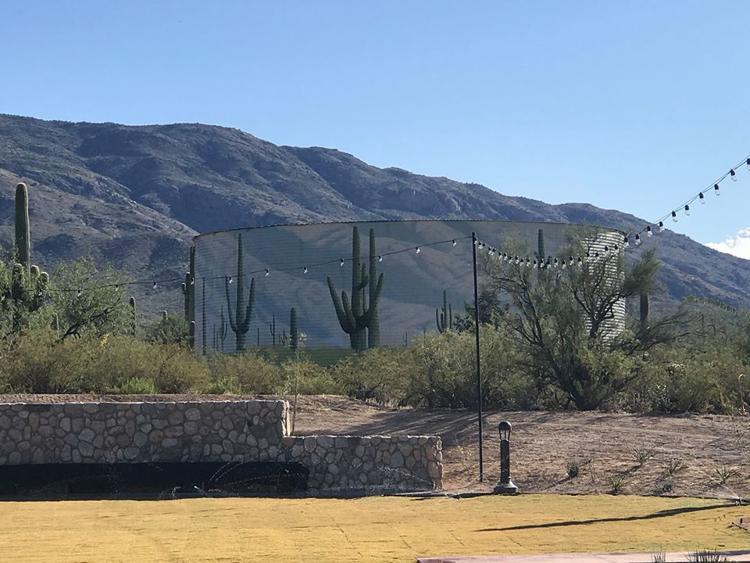 Joe Pagac mural at La Encantada, 2905 E. Skyline Dr.
Sonora Brunch Company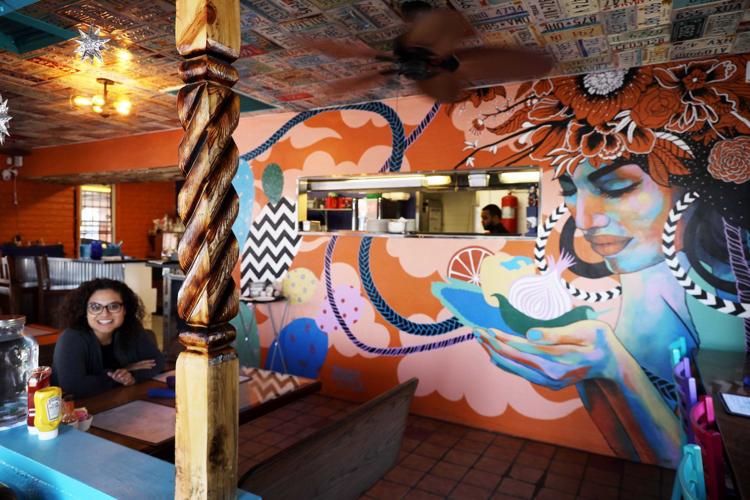 Goddess of Agave mural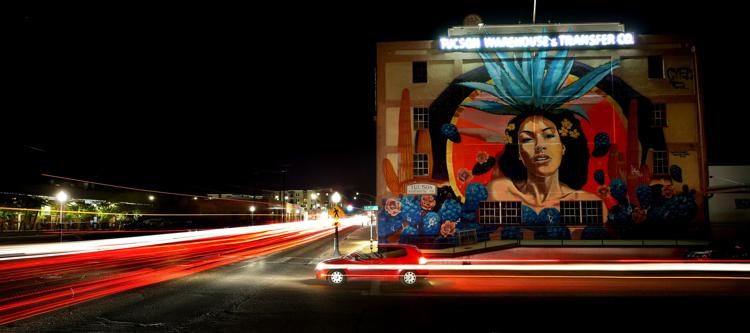 UA mural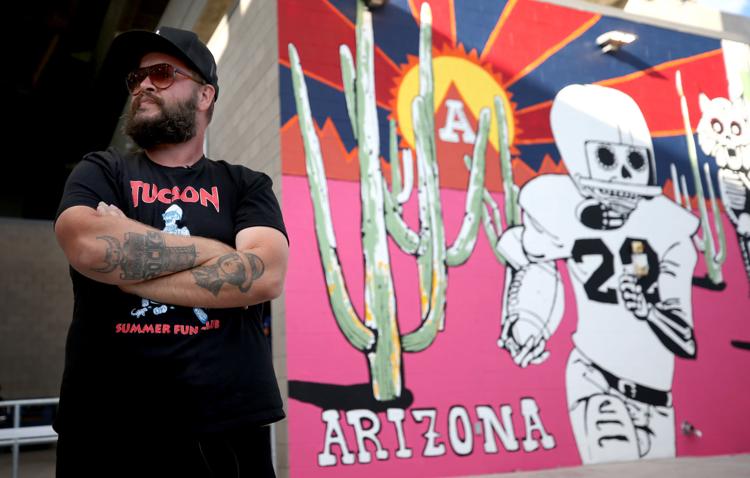 Palo Verde Pool mural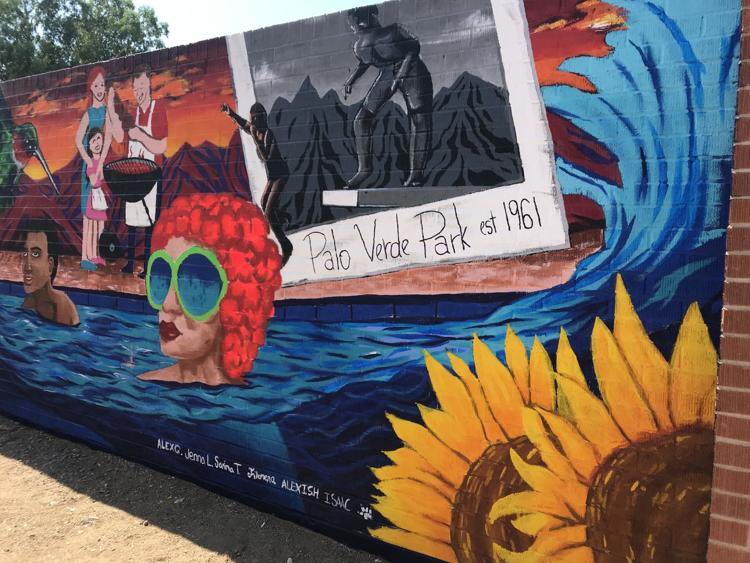 Palo Verde Pool mural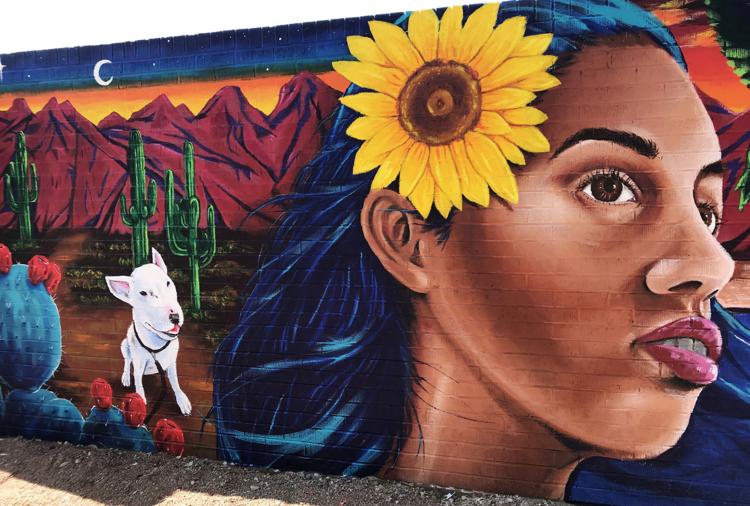 Tucson murals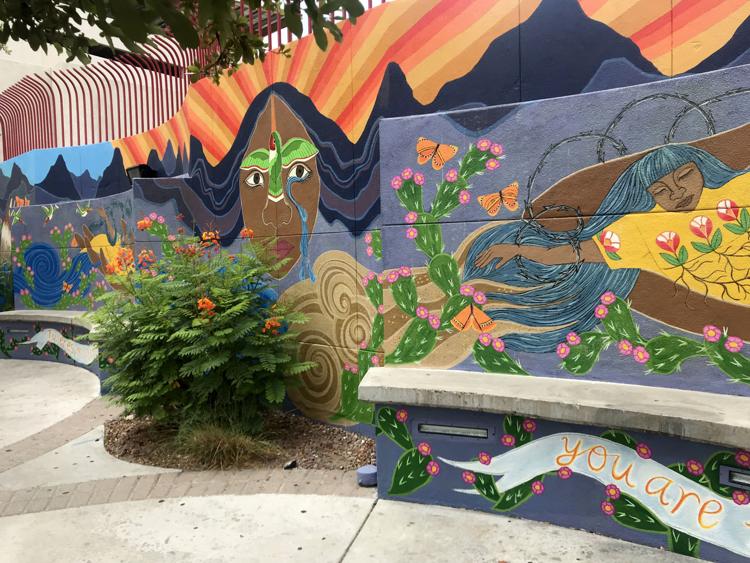 Tucson murals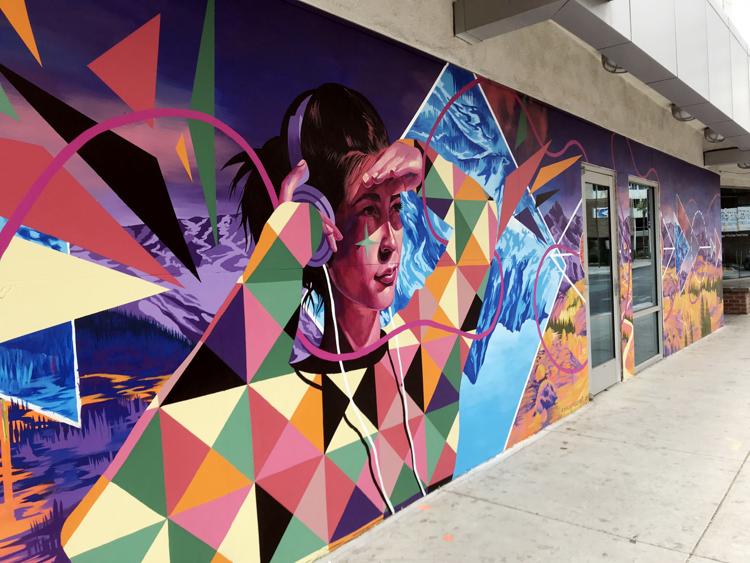 Tucson murals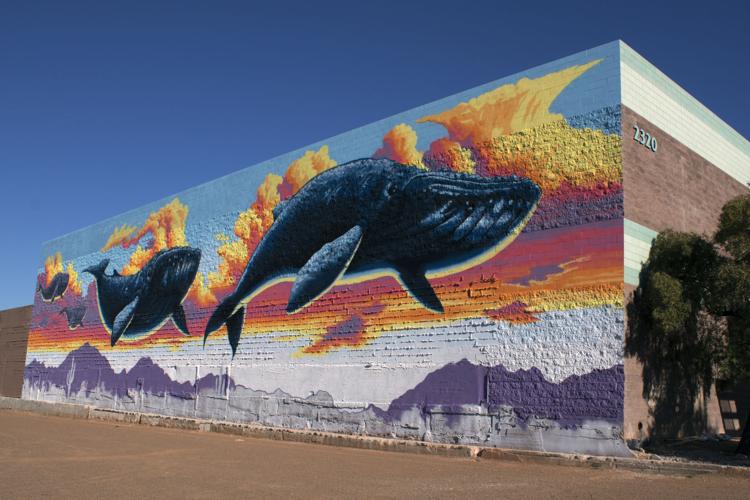 Tucson murals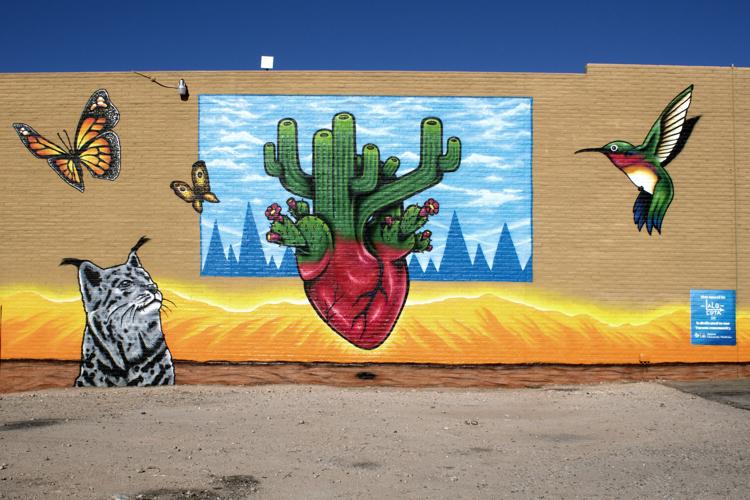 Tucson murals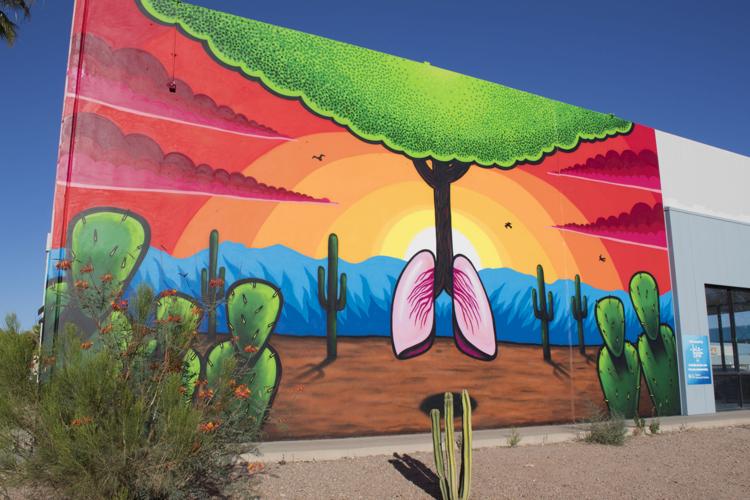 Tucson murals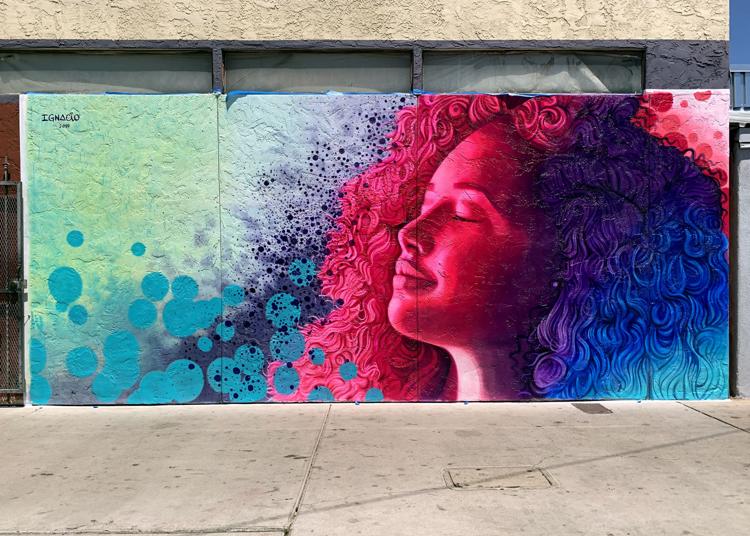 Tucson murals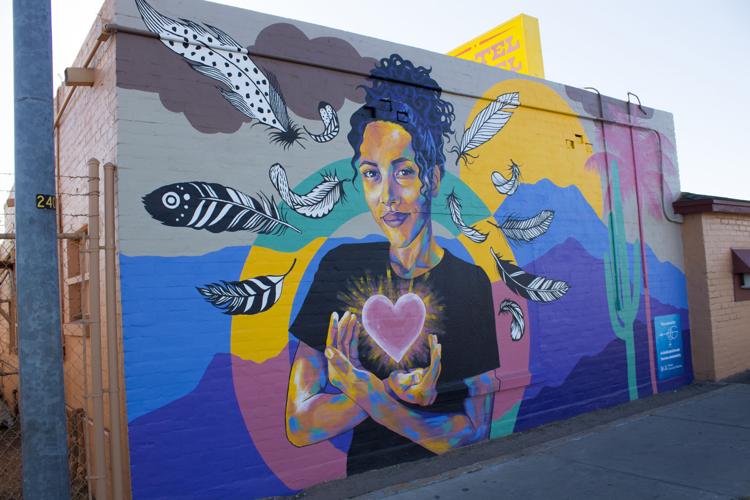 Tucson murals

Tucson murals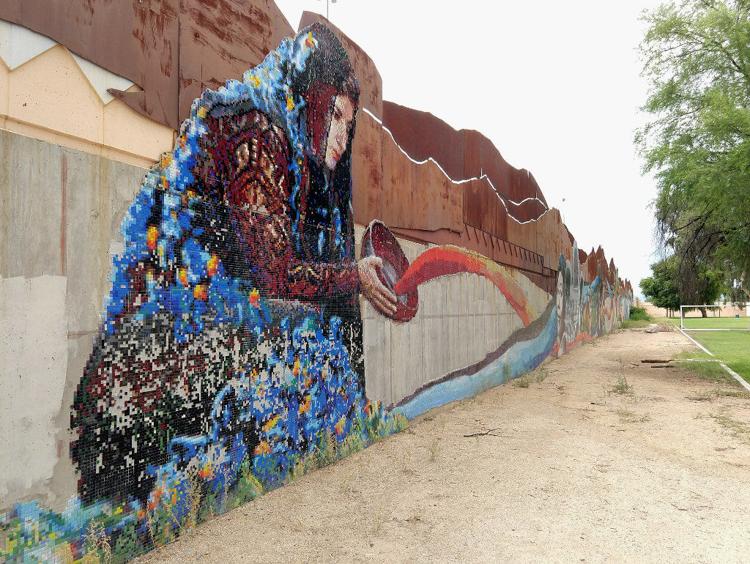 Tucson murals
Tucson murals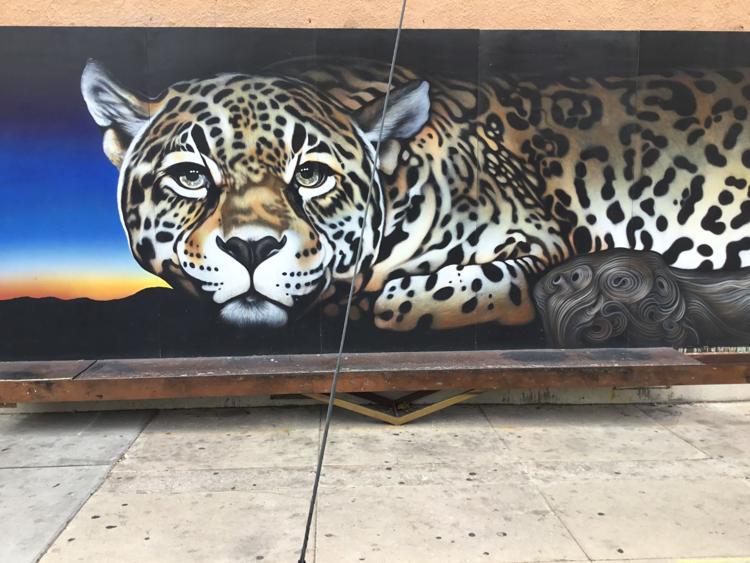 El Rio Restoration Project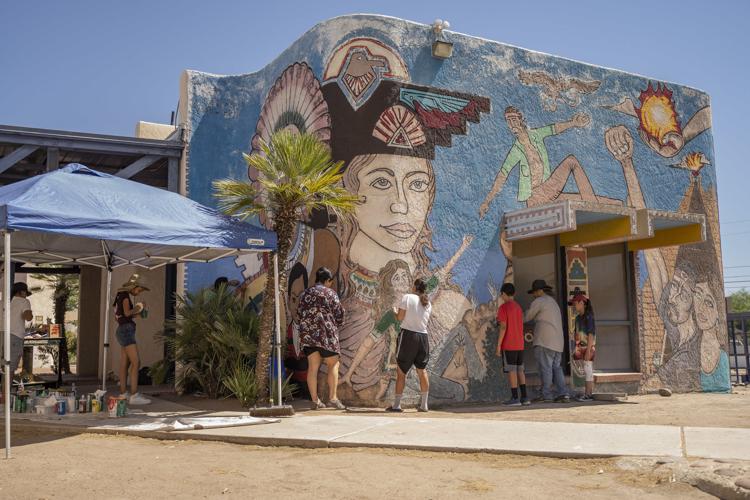 Tucson murals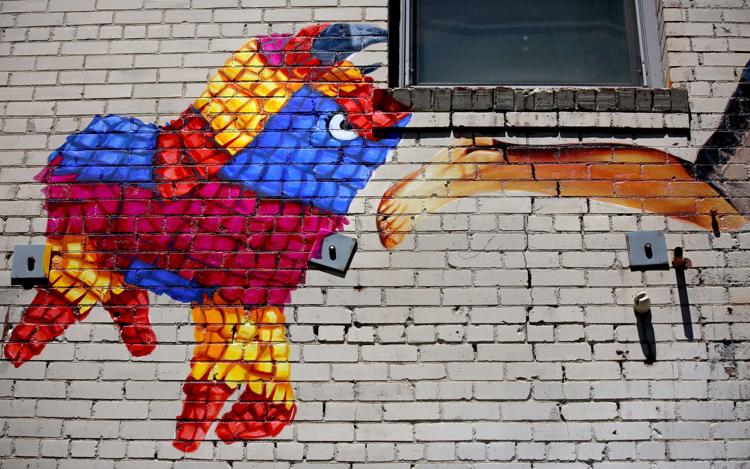 Tucson murals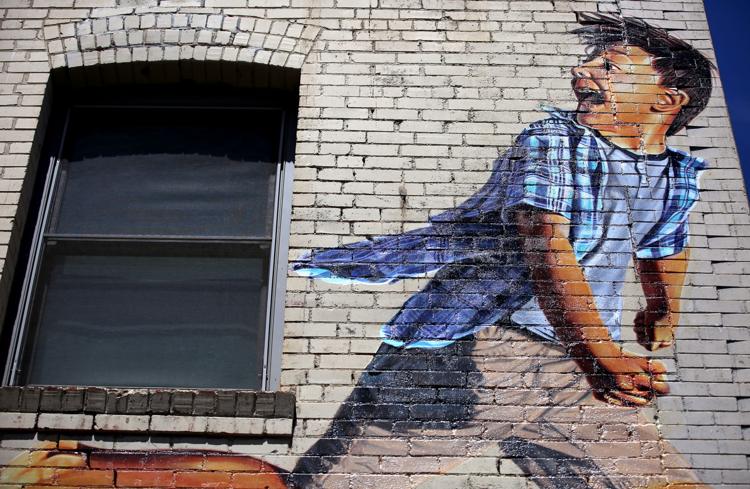 Selena mural at American Eat Co.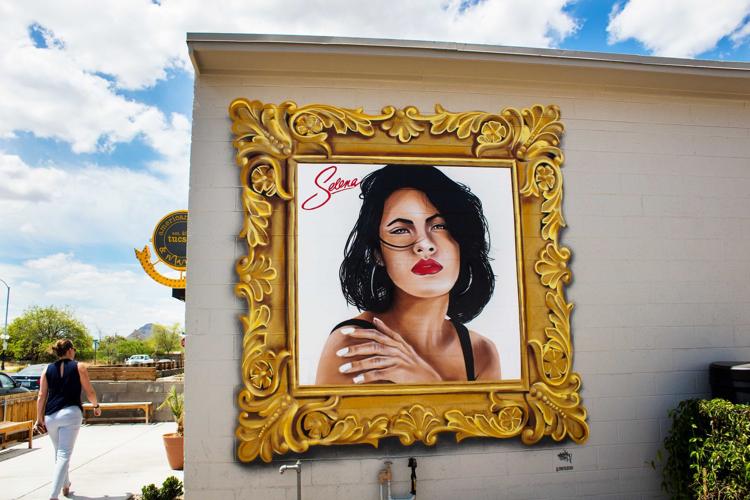 Tucson murals
Danny Martin mural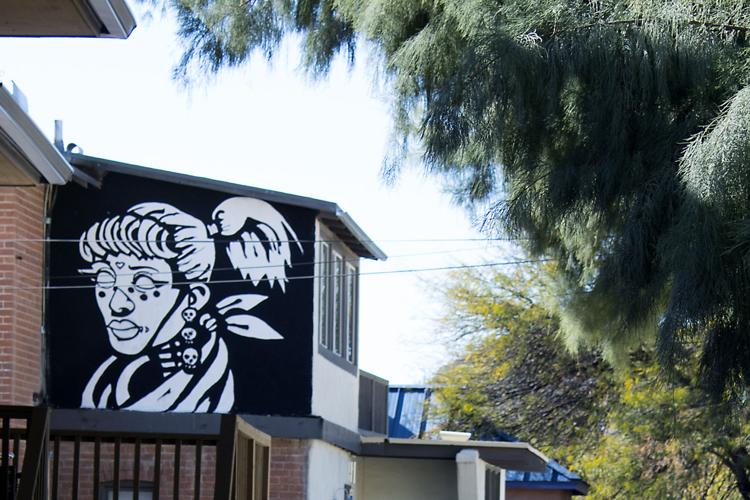 Historic Y Mural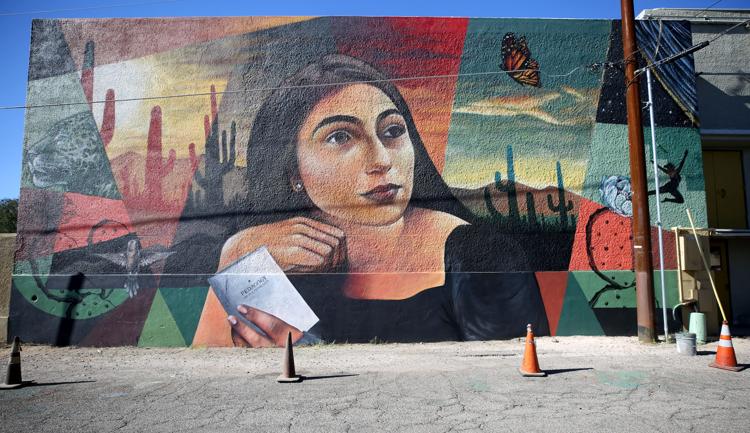 Sugar Hill neighborhood mural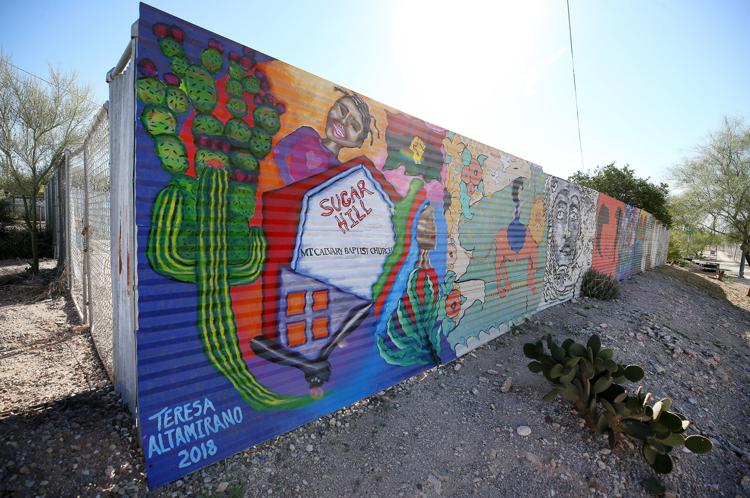 Tucson murals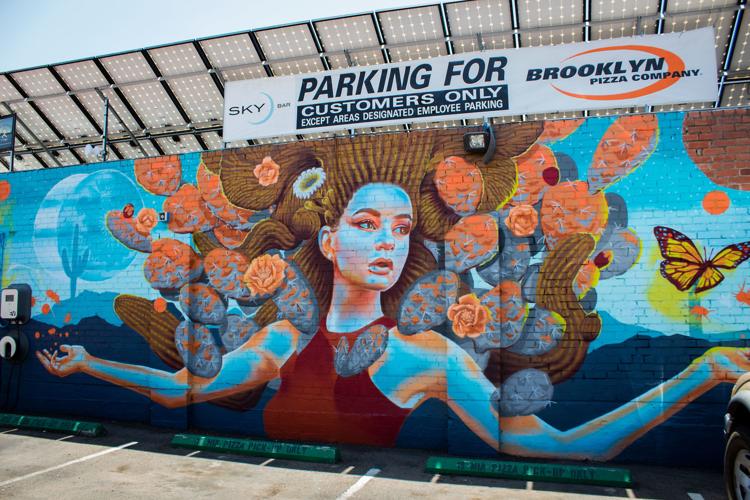 Tucson murals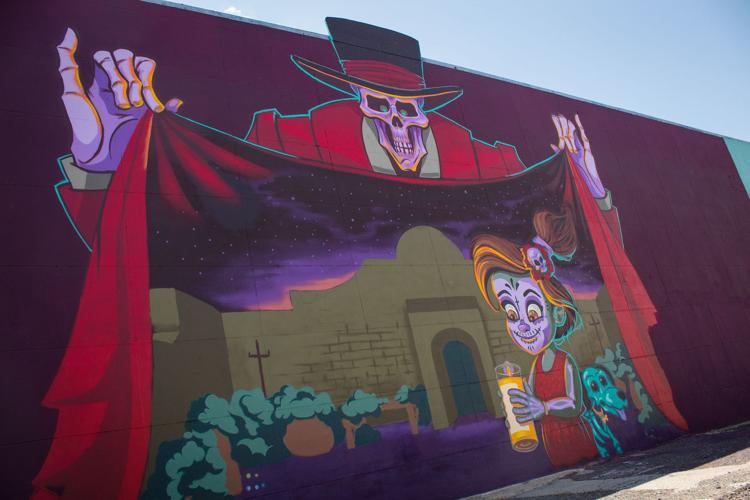 Sam Hughes School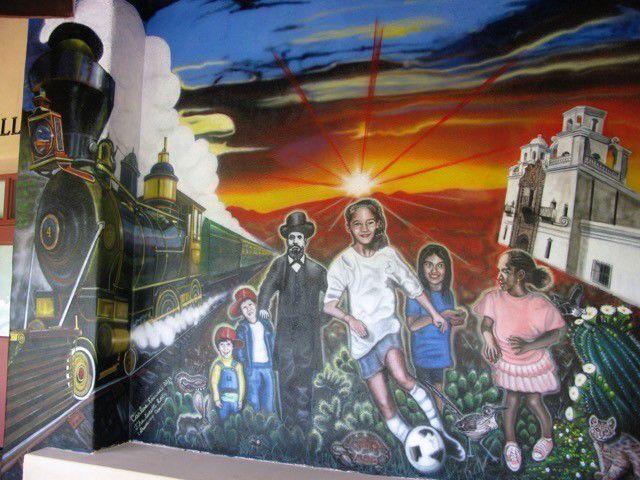 Sam Hughes School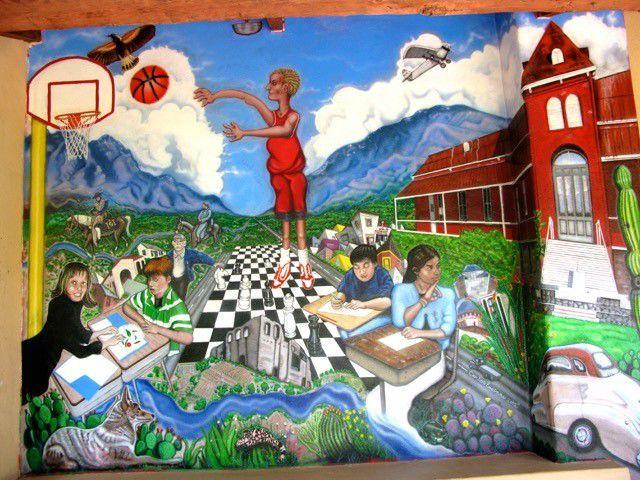 Hotel McCoy murals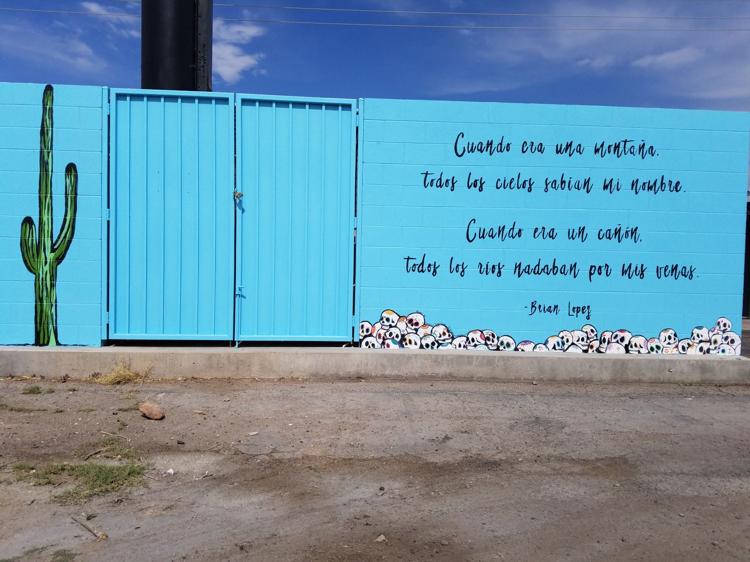 Hotel McCoy murals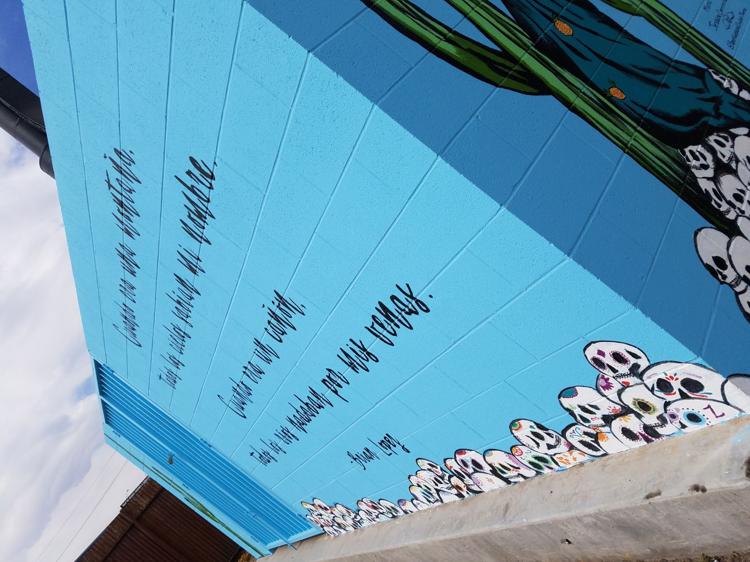 Hotel McCoy murals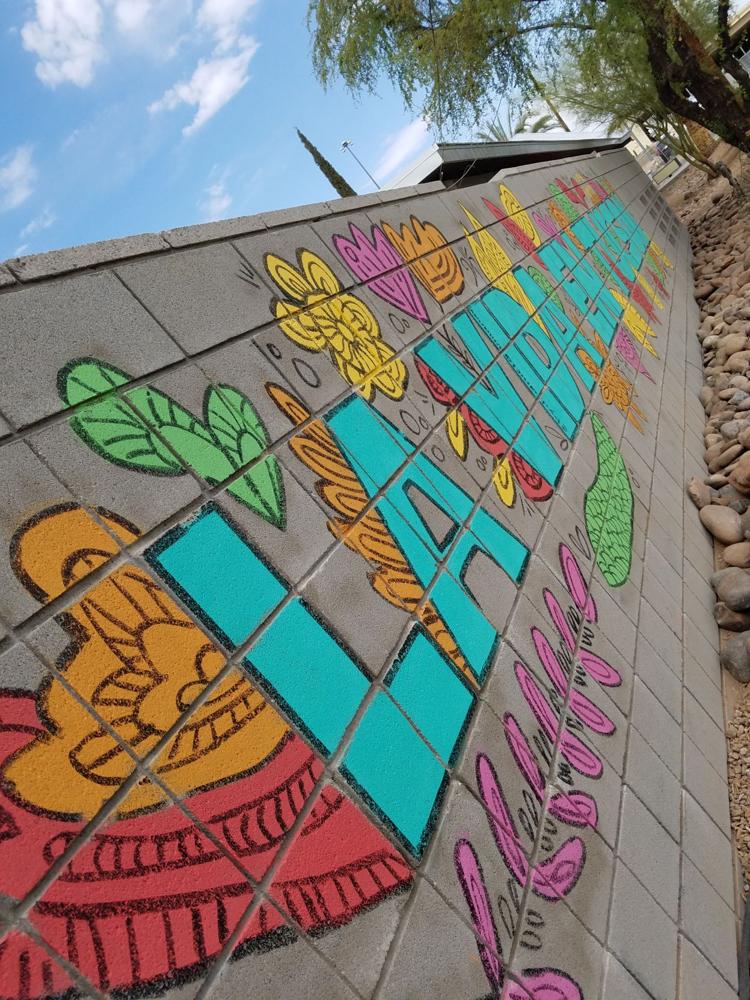 Hotel McCoy murals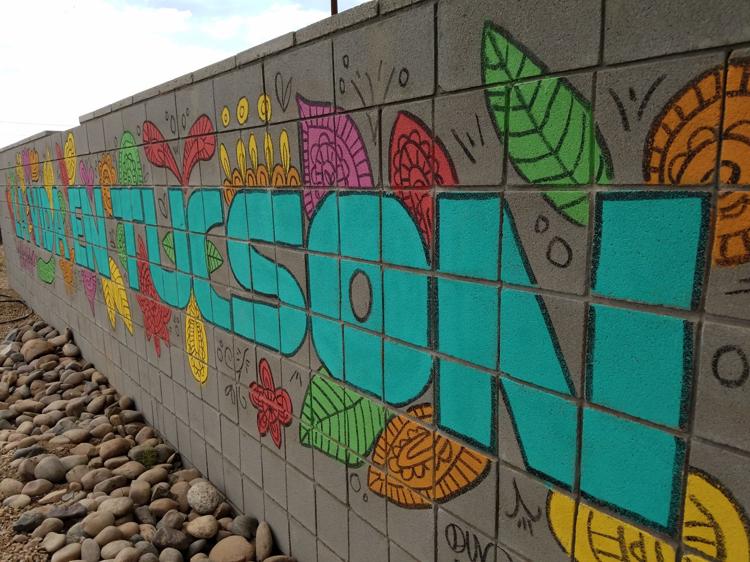 Hotel McCoy murals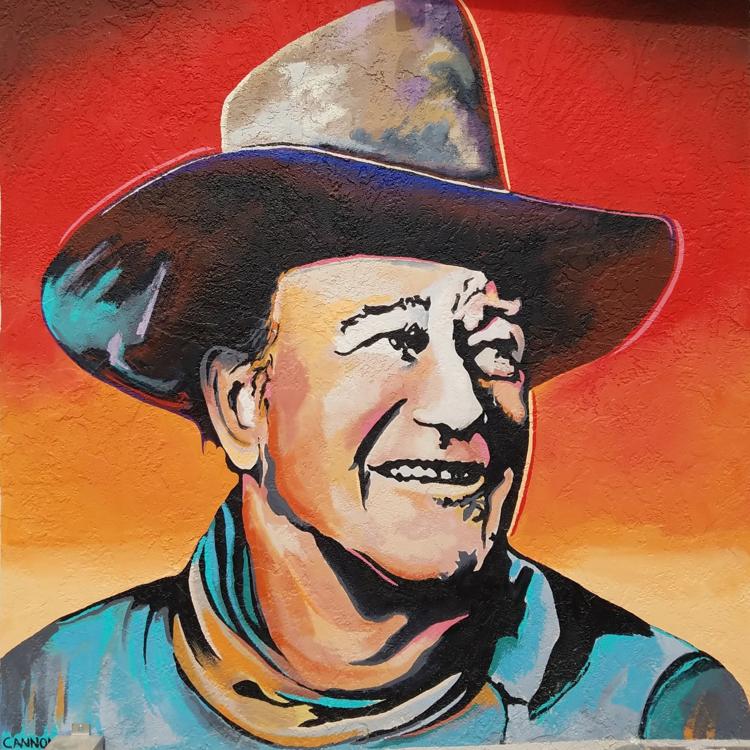 Hotel McCoy murals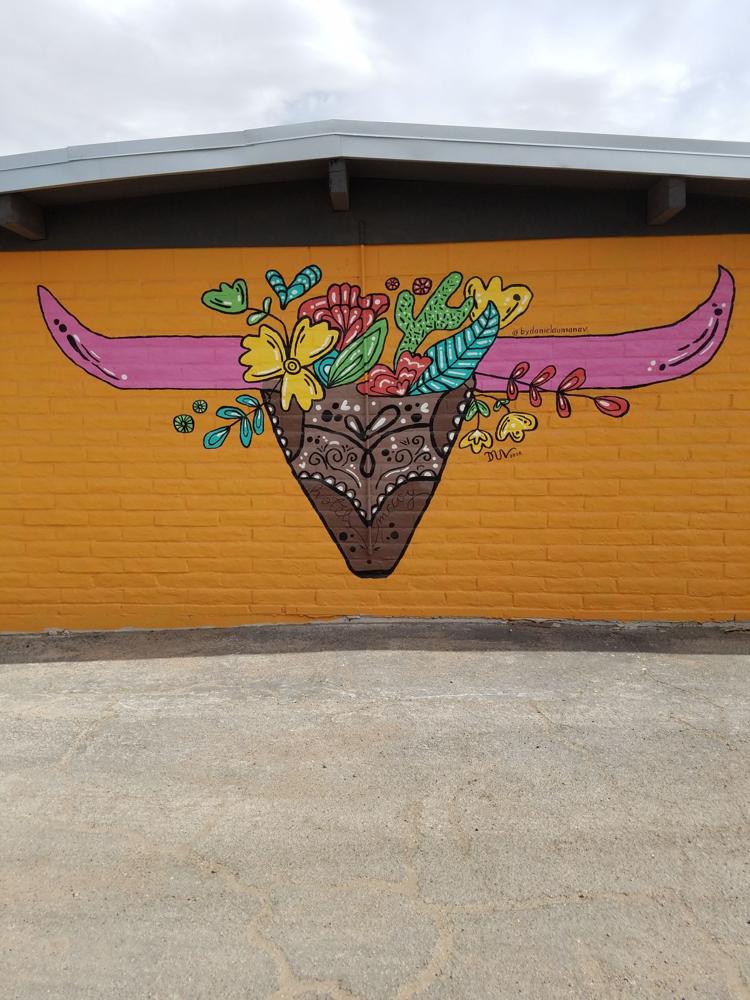 Hotel McCoy murals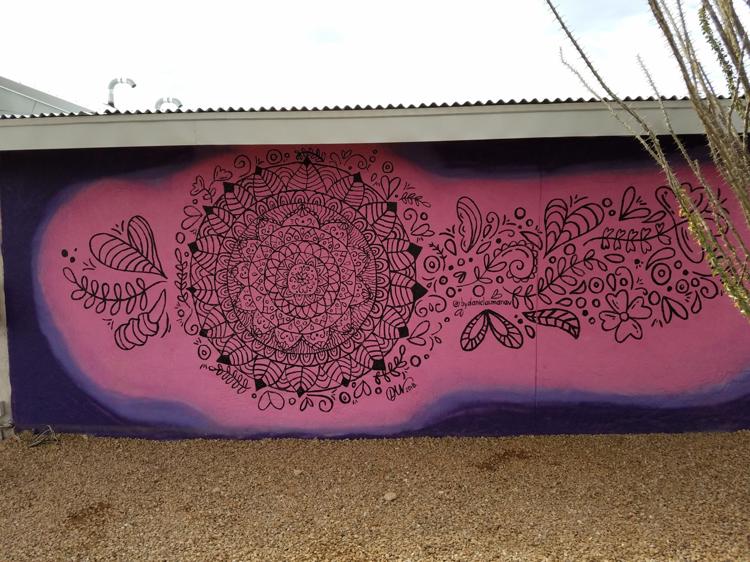 Hotel McCoy mural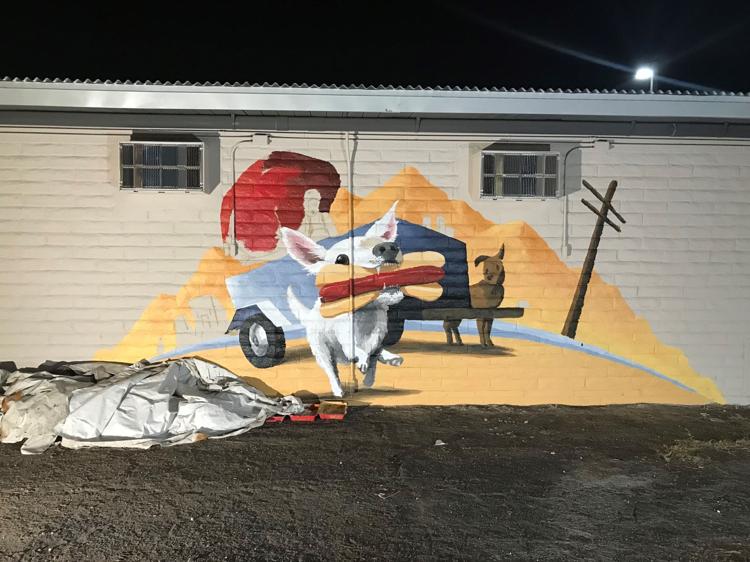 Hotel McCoy mural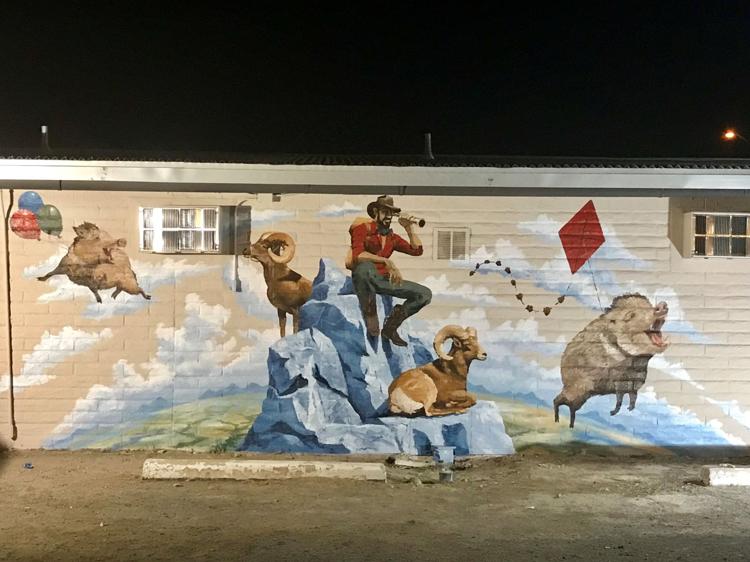 Hotel McCoy mural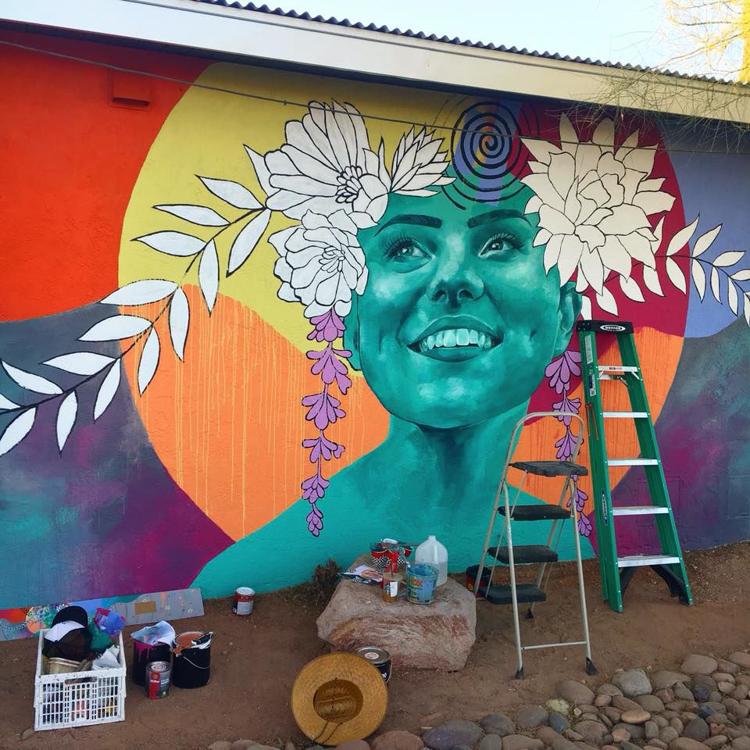 Hotel McCoy mural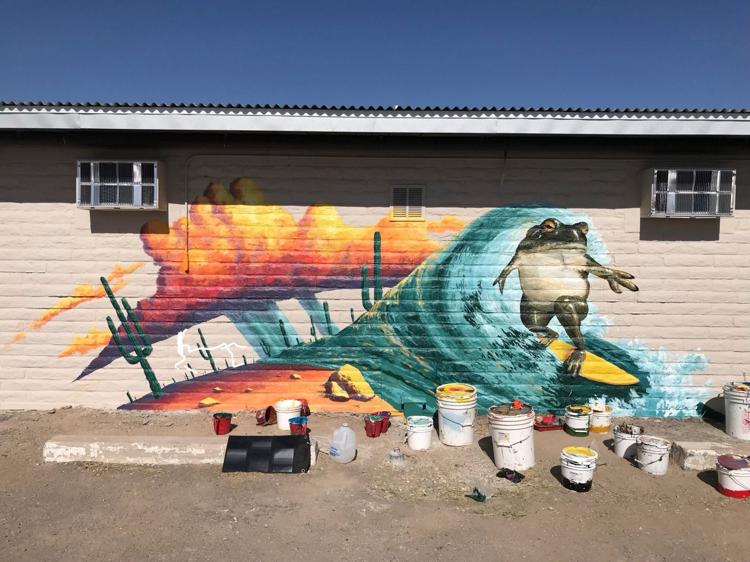 Hotel McCoy mural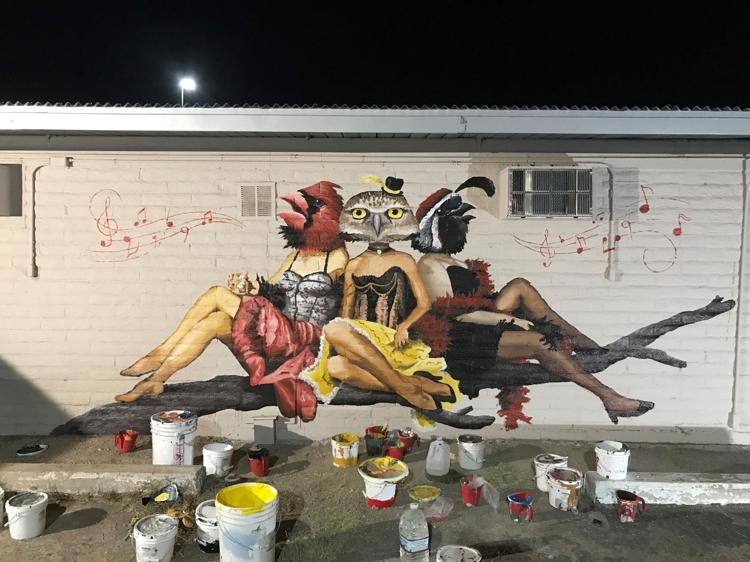 Danny Martin mural for Why I Love Where I Live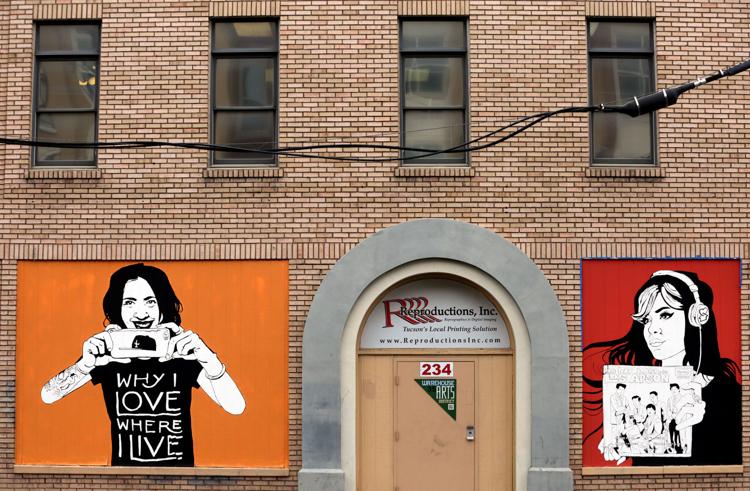 Danny Martin mural for Why I Love Where I Live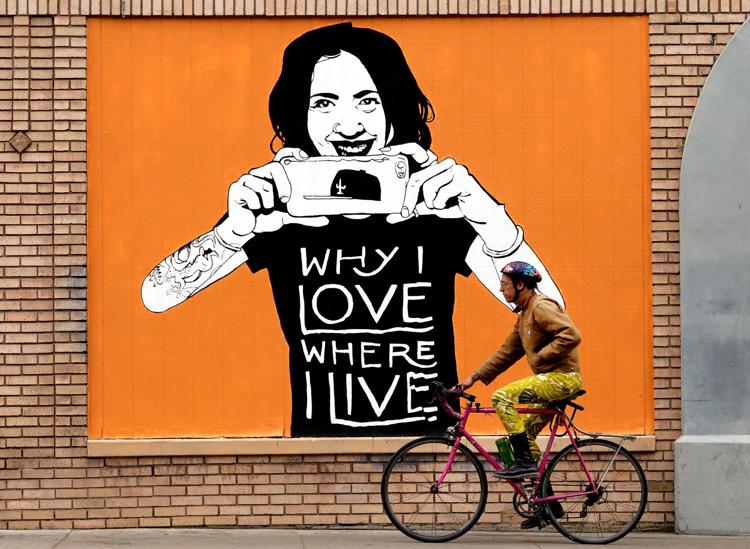 Danny Martin Mural for Why I Love Where I Live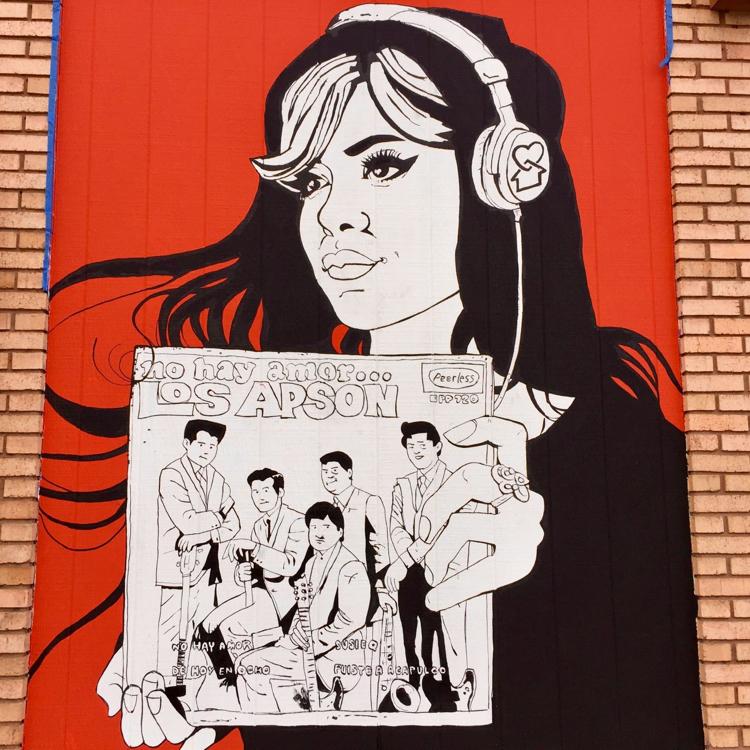 Epic Rides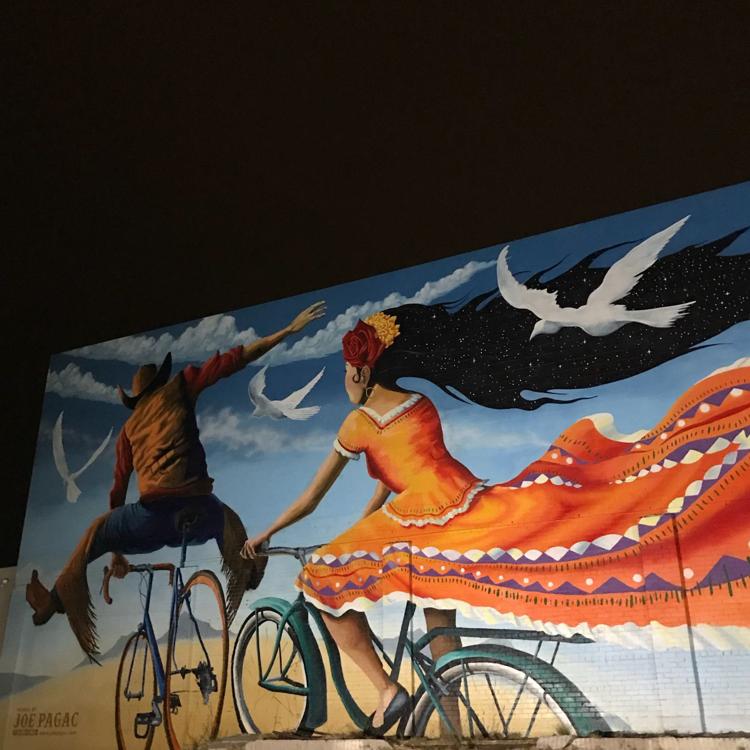 Greetings From... Tucson mural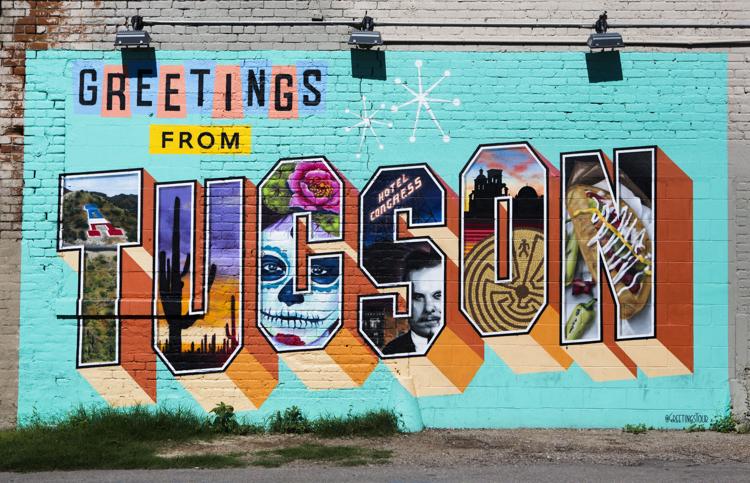 Rock Martinez mural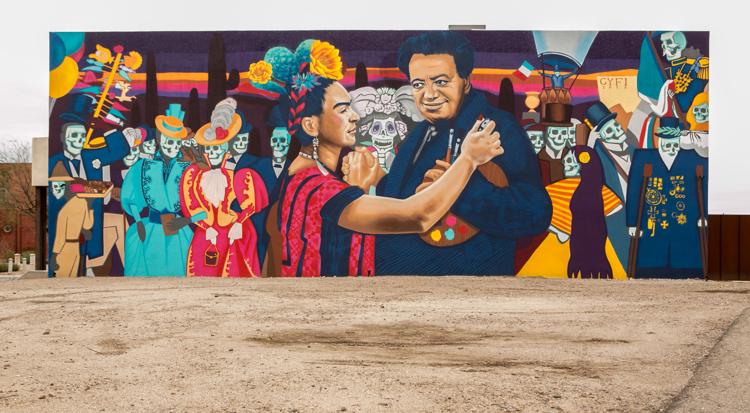 The Talking Mural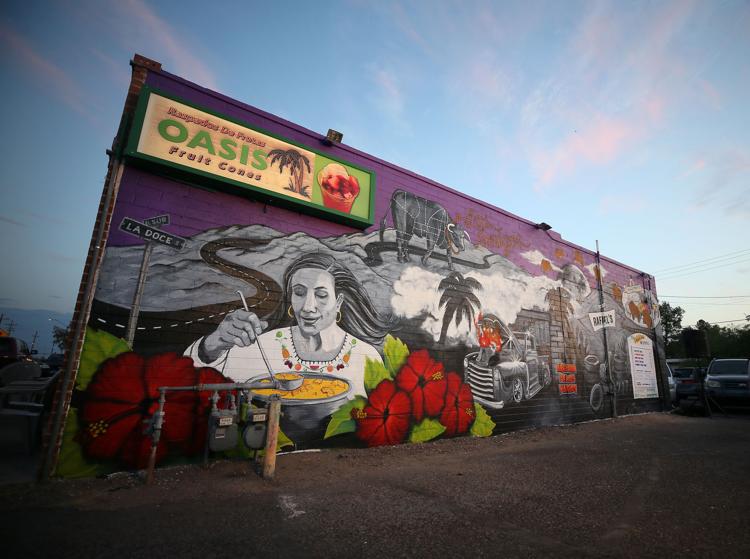 Tasteful Kitchen mural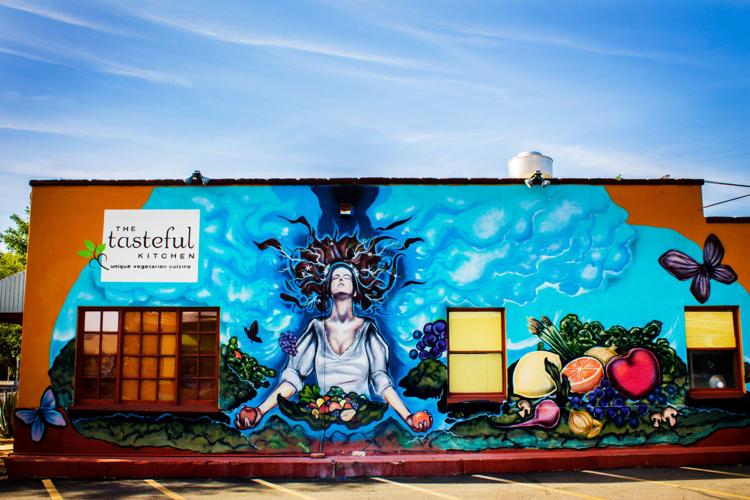 Mission Manor mural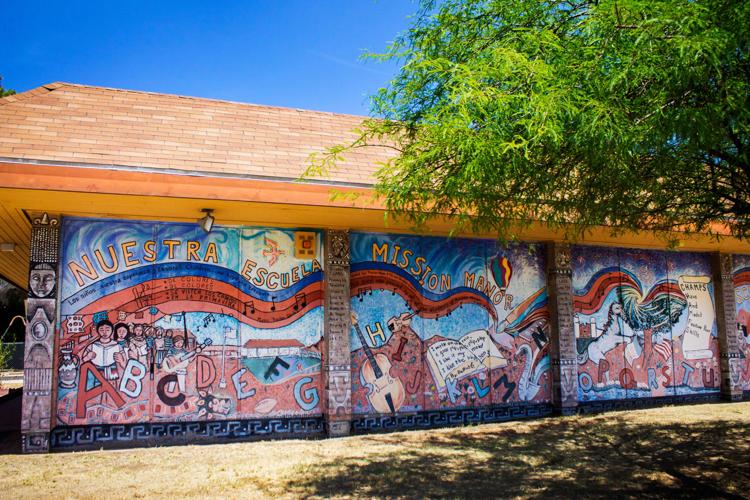 Tucson murals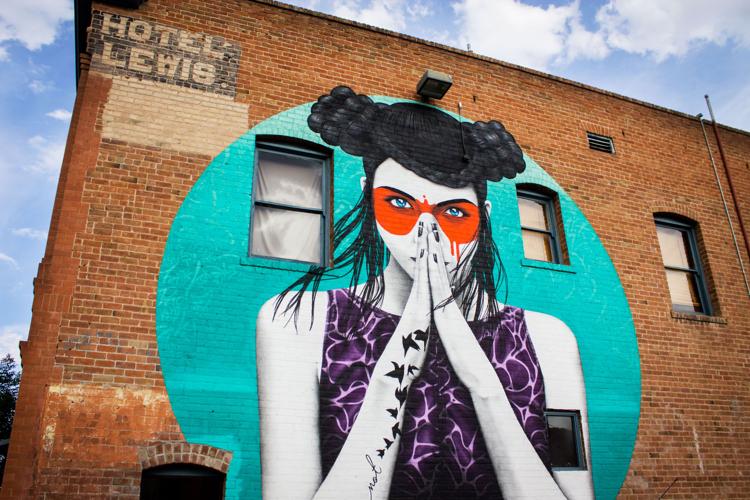 Farmer John's mural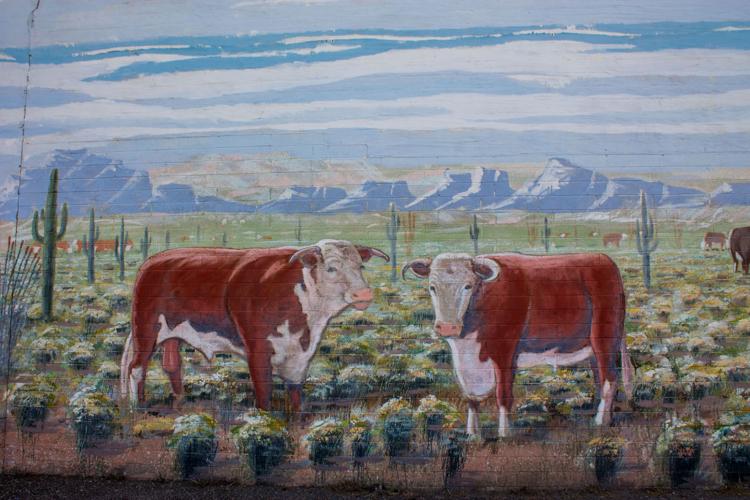 Barrio Centro mural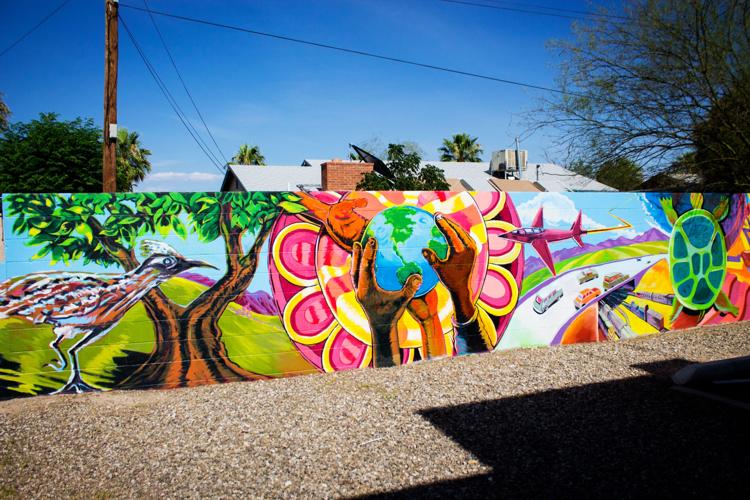 Unity Amid Diversity mural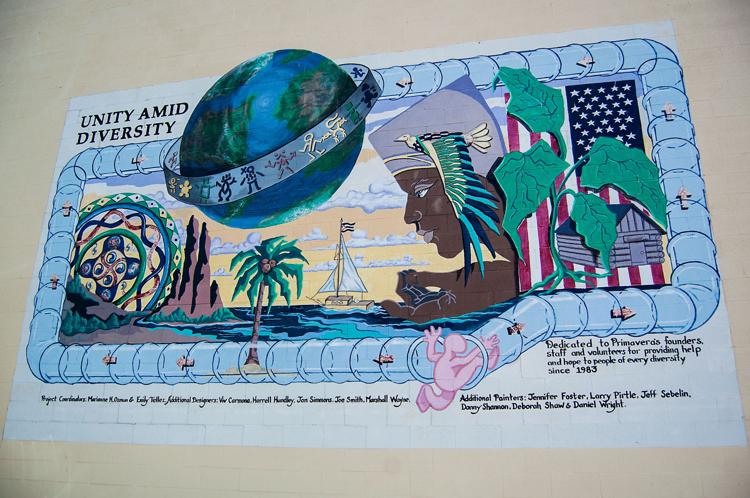 Tucson murals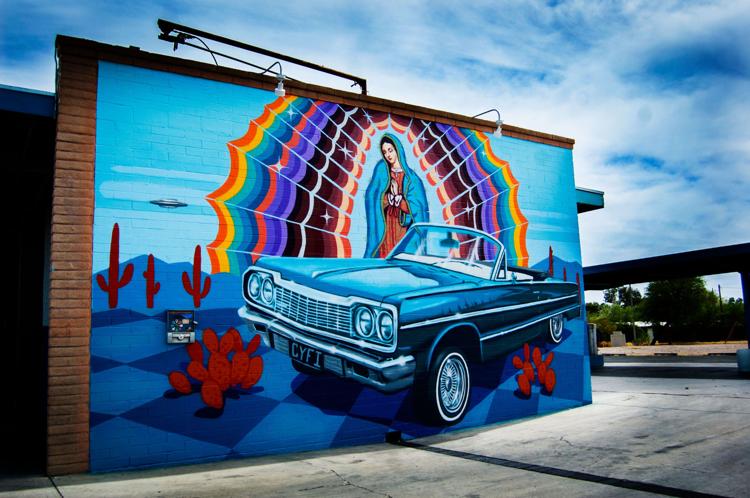 Cesar Chavez mural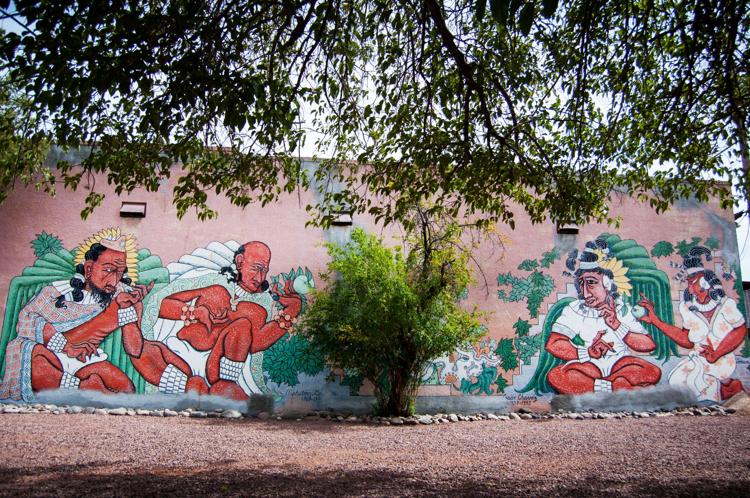 Barrio El Hoyo mural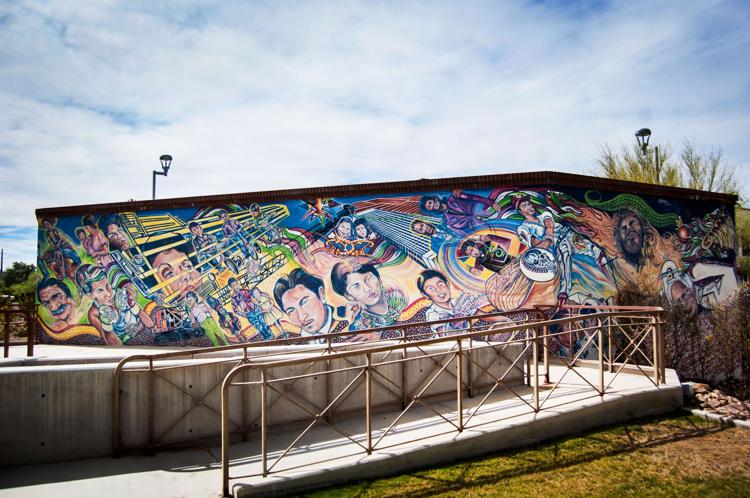 Barrio Viejo mural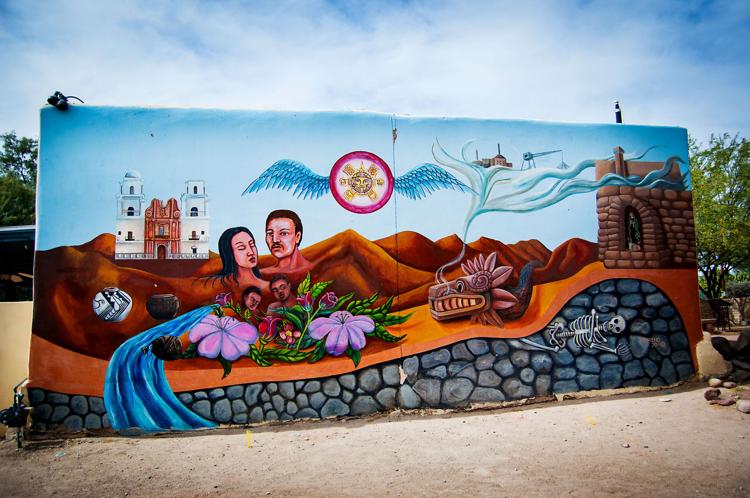 Tucson murals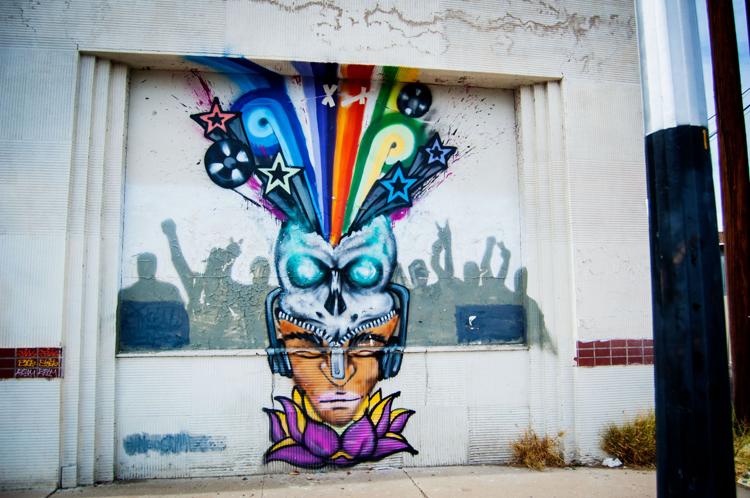 Clownfish mural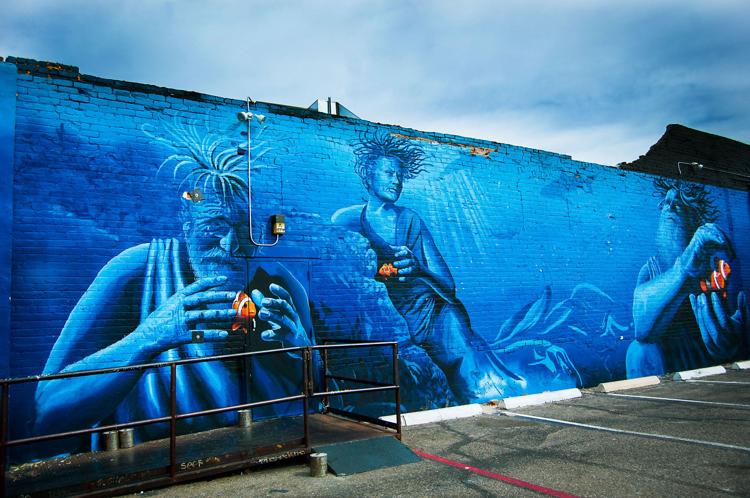 Dunbar/Spring Mural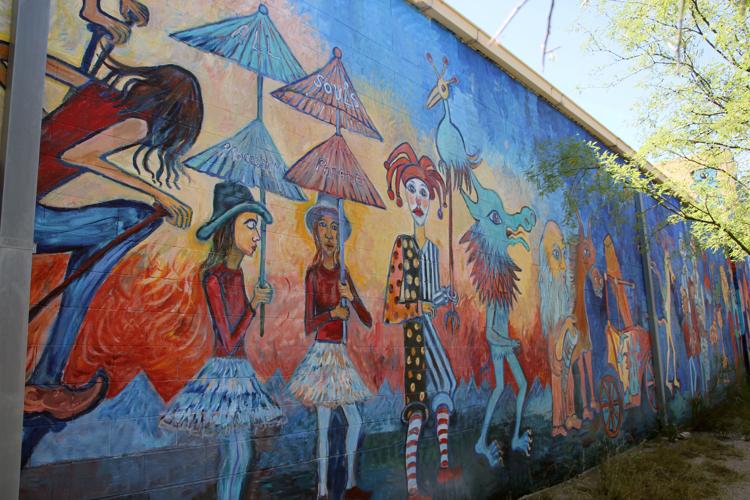 Dinosaur mural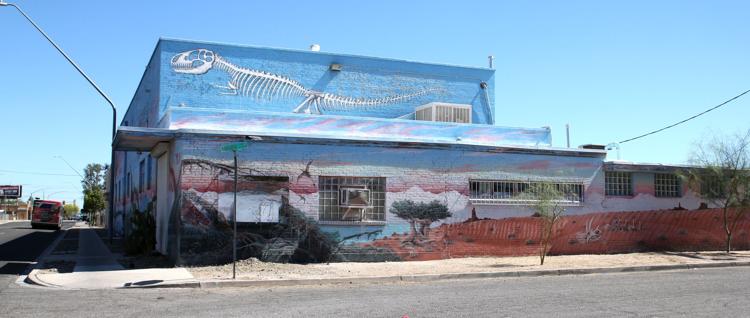 Isaac Caruso mural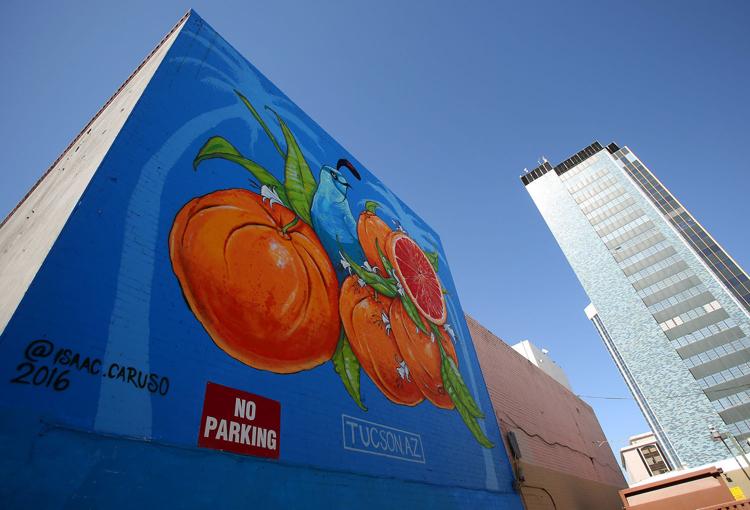 Tucson murals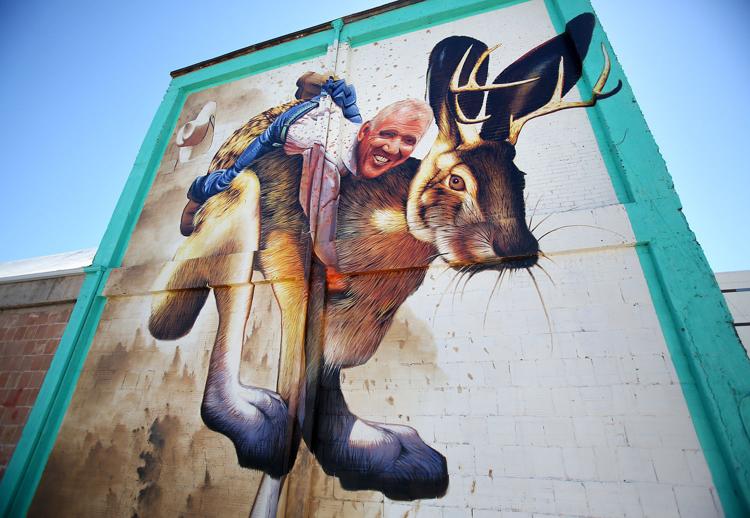 Tucson murals