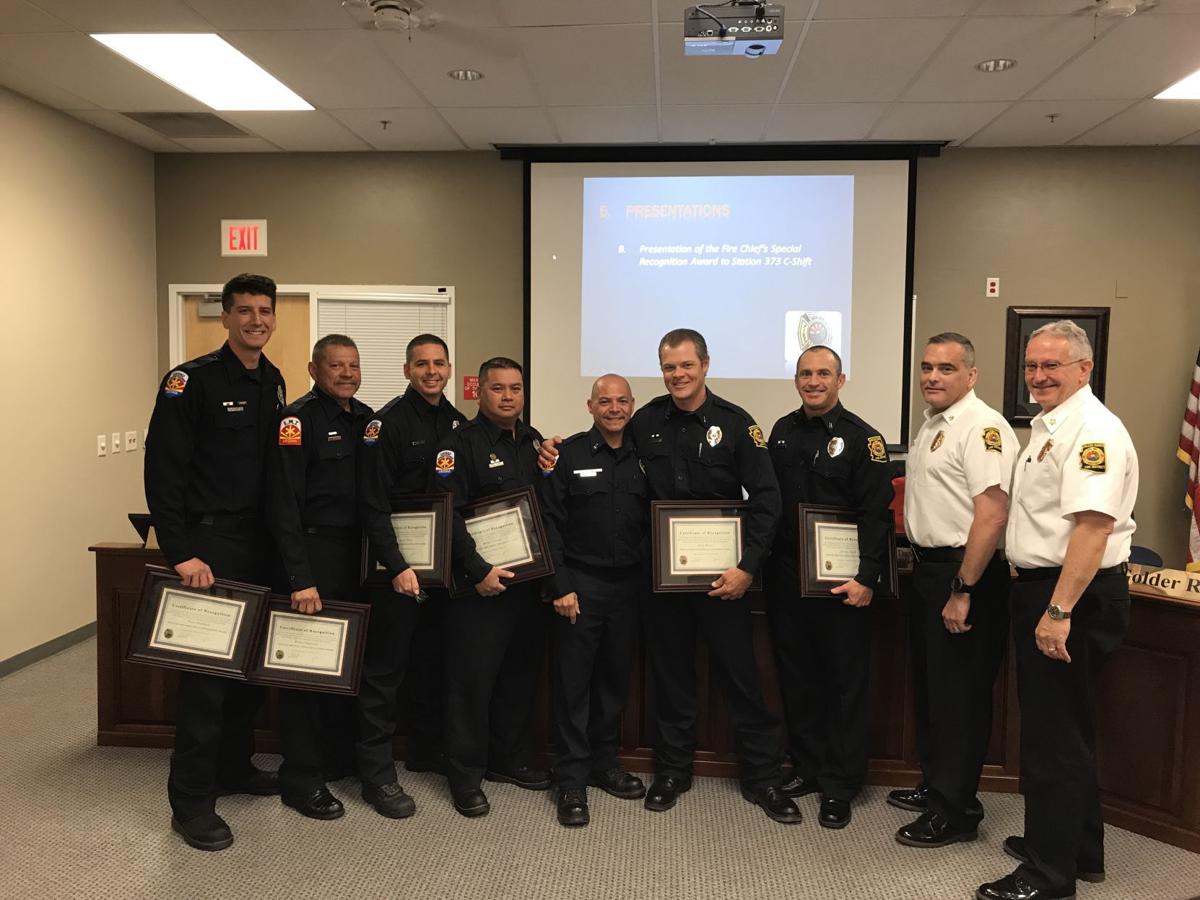 A Golder Ranch fire crew was honored Tuesday for its quick action in saving the life of a fire captain who was having a severe allergic reaction.
On Nov. 1, Golder Ranch Fire Captain Alfred Valencia was driving to work from Oracle when he realized he was having an allergic reaction, Anne-Marie Braswell, a Golder Ranch Fire District spokeswoman, said in a news release.
Valencia's symptoms were so severe that he wasn't able to call 911, but by that time he was near a Golder Ranch fire station in Saddlebrooke, Braswell said.
Valencia went into the fire station, where the crew quickly assessed the severity of his allergic reaction and treated him while transporting him to a local hospital, Braswell said.
Valencia was admitted to the intensive care unit but was released shortly after and has since returned to work, Braswell said.
The crew on duty included Randy Scholey, Justin Flynn, Peter Paddock, Ruben Figueroa, Kyle Rhein and Jeremy North, all of whom were recognized for their quick action and excellent patient care during Tuesday's meeting.
Valencia acknowledged Tuesday how fortunate he was that the outcome was so positive, saying that he now carries an EpiPen with him at all times.