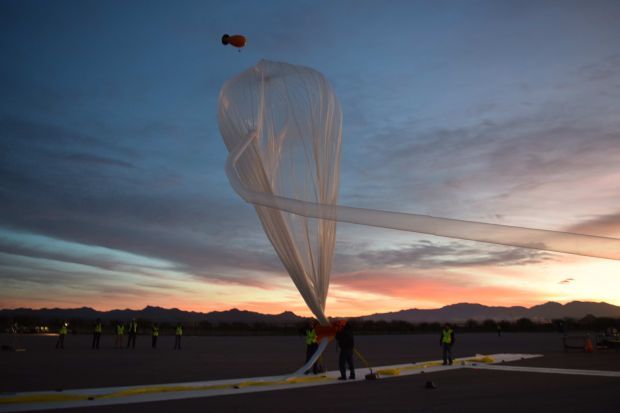 The legal battle between the Goldwater Institute and Pima County over a lease agreement with a high-altitude balloon company is set to begin.
The institute said Wednesday it plans to file a lawsuit Thursday, April 14, in Pima County Superior Court. The lawsuit asks a judge to halt a lease agreement between the county and World View Enterprises, a Tucson-based company that specializes in high-altitude tourism and scientific research.
The Board of Supervisors approved an economic development agreement with World View in January in which the county agreed to spend $15 million to build facilities for use by the company in exchange for 20 years of lease payments. The county, which will own the facility, expects to reap about $4 million in profit by the end of the lease.
Institute lawyer Jim Manley said in the lawsuit that Pima County residents will bear the tax burden of the "unlawful expenditures" contained in the agreement with World View.
The lawsuit alleges the county violated the state's gift clause by extending its credit to a private company without a public purpose.
The county also failed to appraise the World View headquarters property prior to signing the lease agreement. As a result, World View is paying less than market value for the facilities, the lawsuit said.
The county did not put the project up for competitive bidding, as is required by the county's procurement code, the lawsuit alleged.
Instead, the county declared an emergency in order to award the architectural and construction contracts to Swain Associates and Barker-Morrissey Contracting without going through the bidding process.
County Administrator Chuck Huckelberry declined to comment without seeing the lawsuit first.
Previously, Huckelberry called similar allegations contained in a March 28 letter from the Goldwater Institute "false, misleading and libelous statements."
Get local news delivered to your inbox!
Subscribe to our Daily Headlines newsletter.