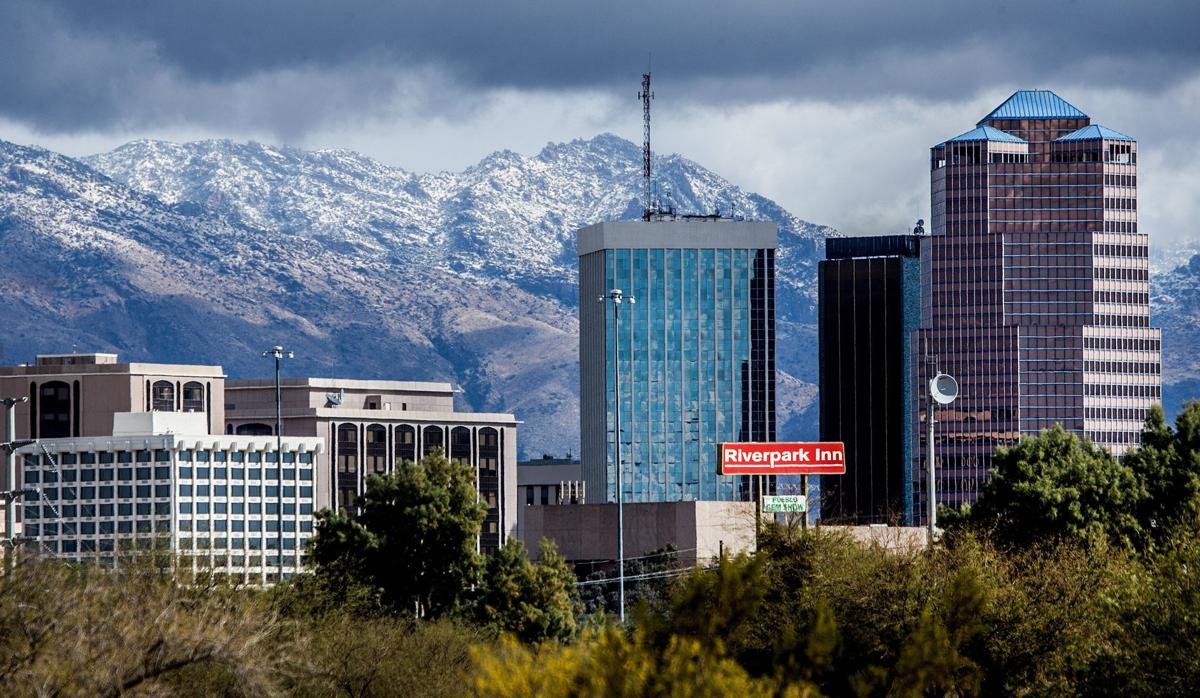 Gov. Doug Ducey on has signed into law a 10-year extension for the Rio Nuevo Multipurpose Taxing District, allowing it to now operate until 2035.
The extension will give Rio Nuevo, which is overseen by the state, room to take on new projects in the coming years, with ambitious plans for a 20-story office tower in downtown Tucson and redevelopment of select historic structures along East Broadway between Park Avenue and Country Club Road.
Rio Nuevo Chairman Fletcher McCusker thanked Ducey for his continued support, noting he was instrumental in helping to persuade equipment manufacturer Caterpillar to build a regional headquarters just west of downtown and, in the process, create 600 new jobs.
"Our partnership with Gov. Ducey strengthened remarkably when we worked together to relocate Caterpillar to Tucson," McCusker said. "Thanks to their leadership, Tucson's downtown has the opportunity to become one of the best revitalization stories in the country."
Tucson Mayor Jonathan Rothschild said the decision will help continue to fund improvements in downtown.
"It is good to see that the Legislature has recognized the good work that city of Tucson has been doing with the Rio Nuevo District and extended this unique revenue source an additional 10 years to help revitalize our downtown and surrounding area," he said.
State Rep. Mark Finchem, R-Oro Valley, who sponsored the Rio Nuevo legislation, recalled the early days of Rio Nuevo when the taxing district was run by the city of Tucson. Before being taken over by the Legislature in 2010, Rio Nuevo had spent $230 million in its tax-increment money with little to show for it, according to Star archives.
The Legislature seized control of Rio Nuevo due to financial mismanagement and appointed a new, state-controlled board to oversee the district.
Since 2010, Finchem said, Rio Nuevo has been responsible for bringing in new jobs and redeveloping blighted areas.
"This extension of Rio Nuevo is a rescue mission for the city of Tucson, which some call 'the Detroit of the Desert,'" Finchem said in a news release. "Rio Nuevo is an island of stability in what some would consider a fiscally unstable environment."
The district's boundaries extend from west of Interstate 10 through downtown and along Broadway to Park Place mall. The district requires businesses within its boundaries to pay an additional tax to fund projects.
The extension does come with a few strings attached, including requiring the taxing district to make regular progress reports to the Legislature as well as report on any sizable projects under serious consideration.
Additionally, any property still owned by the taxing district in 2035 would revert back to state control when Rio Nuevo is dissolved.