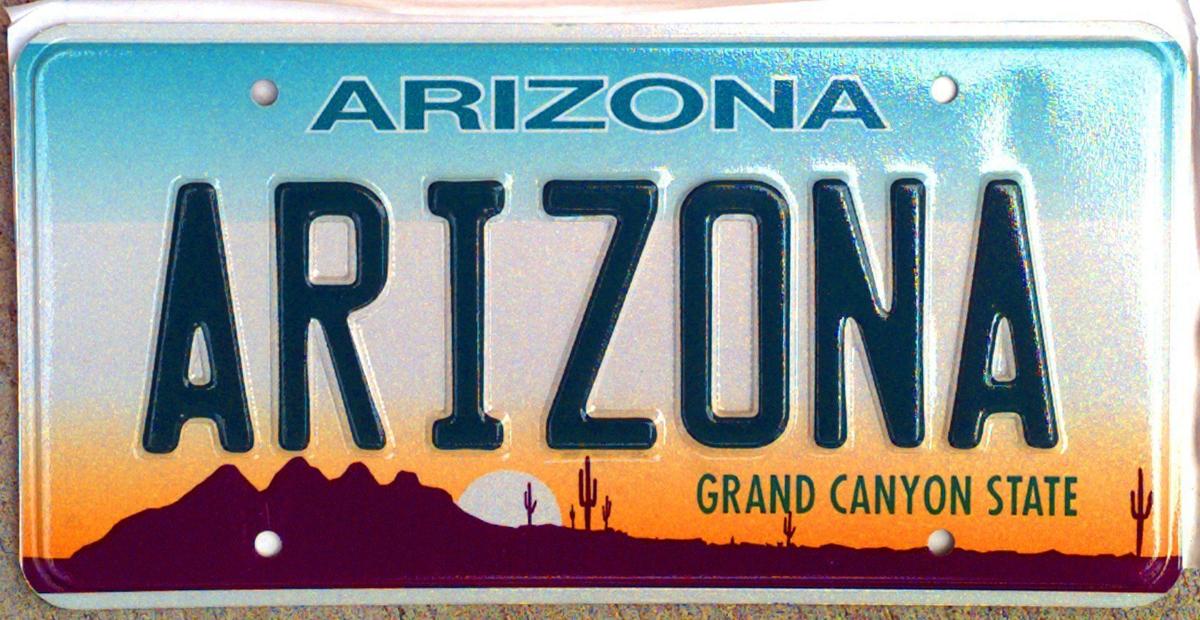 Got one of those plastic covers or films over your license plate?
Be prepared to get out your screwdriver or razor blade to take it off.
Gov. Doug Ducey on Tuesday signed legislation making it illegal to put any covering or substance on a plate "that obscures from any angle the number, characters, year validating tabs or name of the jurisdiction issuing the plate." The measure takes effect 90 days after the end of the session, meaning probably not until sometime in August.
Violators would be subject to civil fines decided by a judge.
The license-plate coverings have been at the heart of the debate over photo radar for more than a decade.
That's because many of these coverings are deliberately designed to keep the plates of offending vehicles from being clearly photographed. And foes of the practice sought to keep the plate coverings legal to defeat the cameras.
Prior efforts by other lawmakers went down to defeat in 2004, 2008 and 2010.
But the issue of photo radar did not arise this year. Instead, Sen. Steve Farley, D-Tucson, said what's behind his legislation are concerns that bad guys will get away because police officers and witnesses to crimes won't be able to read the license plate of a vehicle.
He noted that SB 1073 has the backing of several different organizations of police officers. And Farley said this has nothing to do with whether cameras can catch speeders and those who run red lights.
"The problem is that these things don't just hide the photo-radar flashes," he said. "They hide low-angle sun as well."
Farley said that should be obvious to anyone who commutes early or late in the day and tries to read the license plate of the vehicle in front of them.
"The ones that have these coverings on them, you can't read them at all," he said. And that, said Farley, has gotten the attention of police officers and sheriff's deputies.
"If we're going to require license plates at all in order to identify the cars to law enforcement and witnesses at crimes, we should make sure they're not obscured," he said.
The big surprise to some lawmakers was the need for the bill.
"I thought it was already illegal," Sen. Karen Fann, R-Prescott.
"Then why did I get a ticket for it?" piped up Sen. Kate Brophy McGee, R-Phoenix.
Sen. Bob Worsley, R-Mesa, who chairs the Senate Committee on Transportation and Infrastructure, responded he was at a loss to explain.
"Some visionary cop gave you a ticket that's not legal yet," he quipped.