Tucson City Councilwoman Regina Romero handily won the three-way Democratic primary for mayor Tuesday.
She will face independent Ed Ackerley in the November general election. No Republicans are running.
Romero was more than 5,300 votes ahead of her nearest Democratic rival, former state Sen. Steve Farley, Tuesday night.
Farley conceded and congratulated Romero on her victory.
Romero had 49.5% of the votes to Farley's 37.7%. Developer Randi Dorman was trailing with 12.5%, according to the Tucson City Clerk's Office.
City officials estimated that several thousand ballots have not been counted, a mixture of ballots that have not yet had their signatures checked by the Pima County Recorder's Office, and provisionals, which require some form of verification before they can be counted.
Romero thanked her opponents Tuesday night, saying she looks forward to the general election.
"I'm truly honored to have shared the stage with great candidates like Randi Dorman and Steve Farley over the last few months," Romero said.
"Tucson is the city that has given my family and I so much opportunity. Together, we can continue to move our city forward," she said.
Farley said he will now help support Romero's campaign.
"While I'm disappointed in the result, I stand behind the will of the people and support Romero to be our next mayor," said Farley.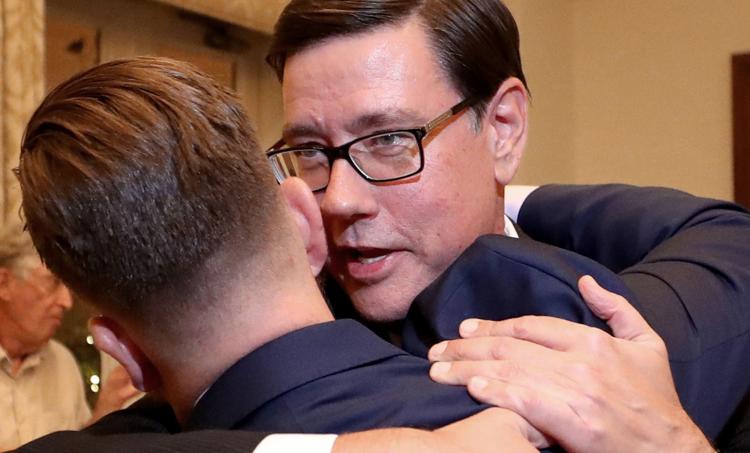 First elected to the Tucson City Council in 2007, Romero has been a political ally of U.S. Rep. Raúl Grijalva — her husband Ruben Reyes works as the district director for the Tucson Democratic congressman.
If Romero wins in November, she would be the first woman and the second Latino to be elected mayor in Tucson's history. During territorial days, Tucson elected Esteban Ochoa as mayor in 1875.
Romero will have a considerable registration advantage over Ackerley, a small business owner, in the general election.
Democrats account for 45% of all registered voters in the city, while nearly 32% of voters are not registered with any political party — often known as independents. The Republican Party has 22% of registered voters.
No Republican candidate qualified for the mayoral ballot this year.
The last time Tucson elected an independent for mayor was 1908 when city voters chose Ben Heney.
Tucson voters have elected three Democratic and one Republican mayor since 1987.
The race between Romero, Dorman and Farley broke campaign finance records with the three candidates raising nearly $700,000 combined and various PACs — independent of the three campaigns — pouring in another $600,000 mostly into the mayor's race. Most of that PAC money was spent to benefit Romero.
Romero works as the director of Latino engagement for the Tucson-based Center for Biological Diversity. She highlighted environment, jobs, housing and road issues in her campaign.
Farley served in the Legislature for the last 12 years and was active in neighborhood and transportation issues. He ran unsuccessfully for Arizona governor last year.
Dorman is best known as an infill developer, with her most high profile development being turning an abandoned warehouse into the Ice House Lofts south of downtown.
Ackerley co-owns an advertising agency.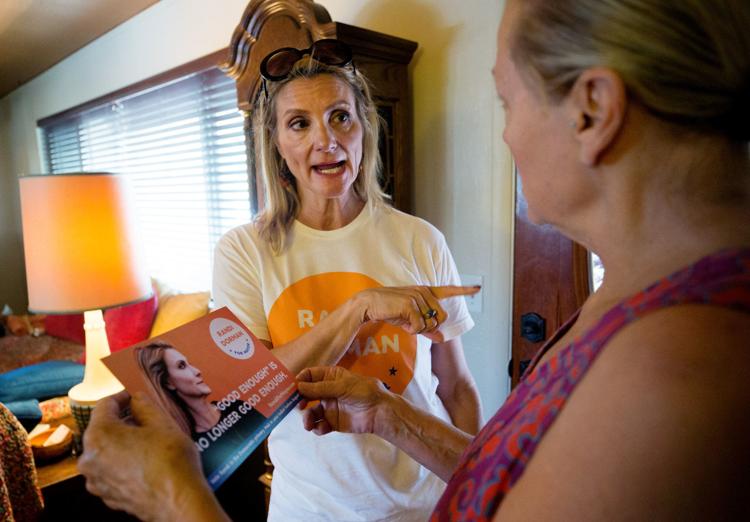 Photos: Romero and Santa Cruz celebrate victories during election party: