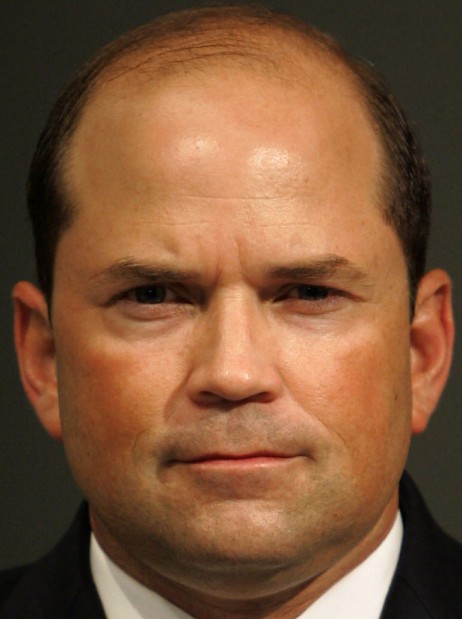 PHOENIX - The way state Rep. Frank Antenori sees it, you shouldn't be smoking or drinking if the government is helping to pay for your food or health care.
And you shouldn't be buying more than a basic TV or car, shouldn't have a cell phone unless it's your only phone and shouldn't have cable TV with HBO or Showtime.
The Tucson-area Republican is sponsoring legislation to make public assistance off-limits to those who don't comply.
His HB 2770 would be mostly self-enforcing - welfare recipients would have to sign an affidavit each time they go through eligibility screening promising to live within the rules.
This is just the first step, though. Antenori wants the Department of Economic Security to devise rules to actually enforce the restrictions.
But until the law gets some legal teeth, Antenori said he foresees a system in which people report those they see at the grocery store using food stamps and then pulling out cash for that bottle of wine or pack of smokes.
"People put $100 of food up on the register, run the EBT (Electronic Benefit Transfer card) through, and then throw two big jugs of booze and two cartons of cigarettes (onto the conveyor belt) and pull $100 out of their pocket. If you see that, you call a 1-800 number and notify somebody," Antenori said.
"If you've got 80 bucks to buy a gallon of booze and two cartons of cigarettes, then why the heck are we paying for your food?" he asked.
That would mean a single bottle of beer could cost a family its food stamps, free health care and any other welfare benefits. Antenori said he has no problem with that.
"If you don't have enough money to buy your own food to exist for your own sustenance, and you need some other hardworking taxpayer that's out there and working and paying taxes to subsidize your food, then you shouldn't have the luxury, at the expense of some other taxpayer, to go out and enjoy the niceties in life," he said.
Several of these affected programs use federal money, in whole or in part. But Antenori said he believes the state is still free to set eligibility standards.
DES spokesman Steve Meissner, whose agency screens applicants for all these programs, said the ability of the state to impose its own conditions "varies from program to program."
And Monica Coury, spokeswoman for the Arizona Health Care Cost Containment System, said Antenori's bill, at least as crafted, would not affect eligibility for her agency's programs. Antenori said if that's true, he will amend the measure when it goes to committee.
While welfare recipients would not be able to buy alcohol and tobacco products, they could acquire other items that are not a necessity - up to a point.
His proposal would allow assistance beneficiaries to buy a vehicle worth no more than $5,000 or a television, as long as it doesn't cost more than $300. And basic cable service is "almost a necessity," Antenori said.
Antenori said he had not considered whether there should be programs to help those on public assistance quit smoking so they don't lose their benefits. But he said he's not sure they're necessary, adding that people could just quit.
"Not a lot of people are successful," he acknowledged. "But people have quit cold turkey."
He said it comes down to priorities.
"If you're basically hungry and can't afford to feed yourself, then I don't think you should be able to afford to buy cigarettes," Antenori said.
The measure, which has 12 co-sponsors, has not yet been set for a hearing.
On StarNet: Do you agree with Frank Antenori? Take part in an online poll and discuss this issue at azstarnet.com/news/local