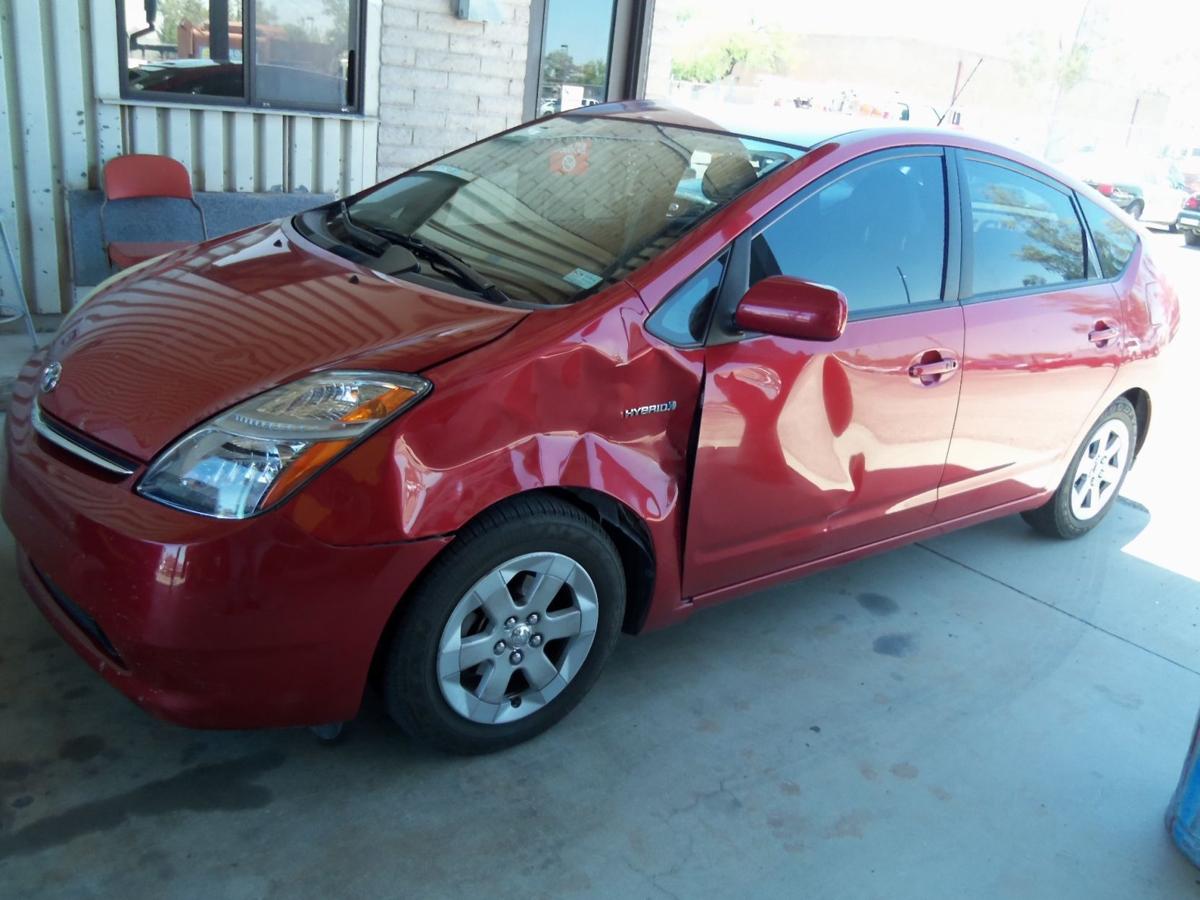 Tucson City Councilwoman Regina Romero's city-owned Toyota Prius was declared totaled last week after it was struck by a deer while she was driving earlier this summer.
The Ward 1 councilwoman was on her way home in June when she encountered a small deer herd near West Speedway and North Painted Hills Drive.
Driving at an estimated 25 mph, Romero said she was able to swerve, but one deer ran into the driver's side front quarter panel.
The deer is believed to have died from its injuries. After assessing the damage, city officials determined the Prius isn't worth repairing.
The estimated $4,908 repair bill is simply too expensive for the 9-year-old car, which has roughly 120,000 miles.
"That is more than the car is worth, so it will not be repaired," said Lane Mandle, a city spokeswoman.
The city often puts vehicles — including damaged ones — out to be auctioned.
Romero is now driving a 2004 Prius, which had roughly 103,000, said Mandle. The car was in the city's surplus fleet.
The Arizona Department of Transportation reported there were 1,862 vehicle crashes involving striking an animal in 2015.
A majority of those crashes were in rural areas of the state.