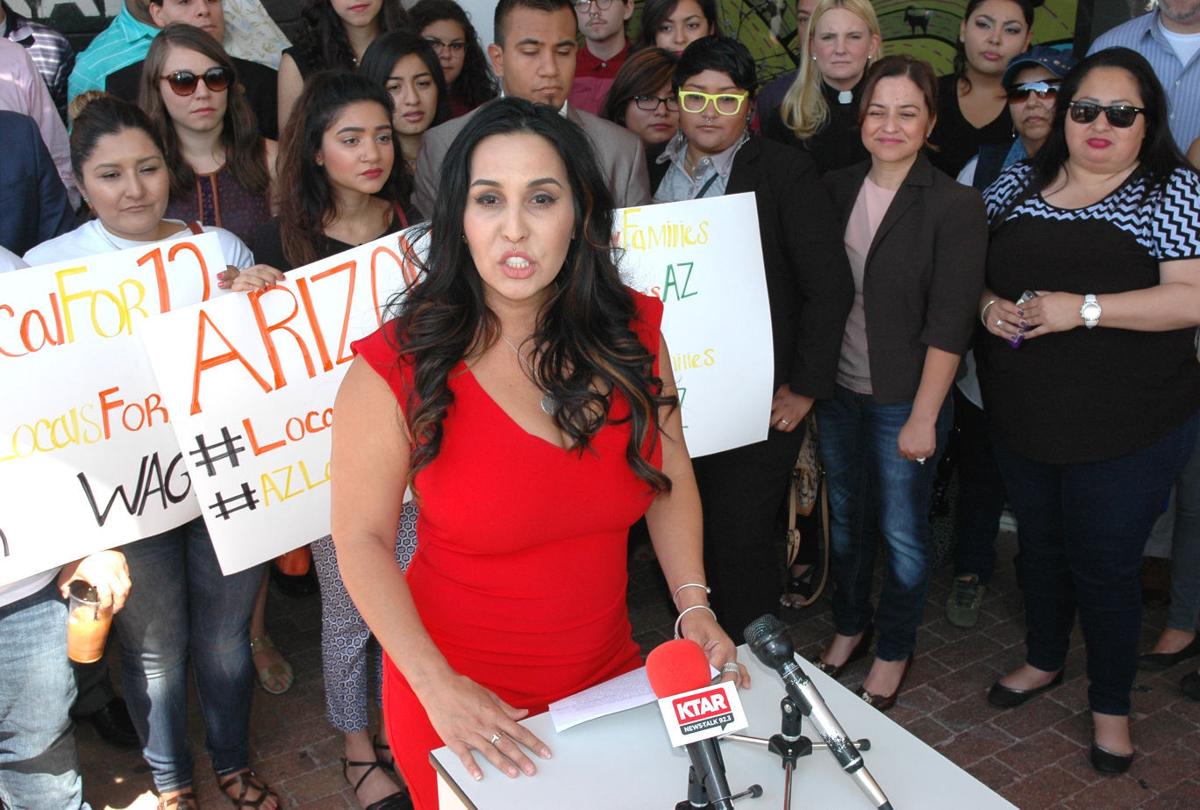 PHOENIX — Proponents of raising the state's minimum wage have already collected more than $1.4 million to put the issue on the November ballot and persuade voters to support it.
But there's no word on how much the Arizona Restaurant Association has spent so far trying to keep Proposition 206 from ever getting to voters.
New campaign finance reports that were due Friday show donations of $1,357,509 to Arizonans for Fair Wages and Health Families, with another $100,000 on loan from campaign consultant Bill Scheel. Most of the money — about $900,000 — was spent hiring paid circulators to put the issue on the ballot.
But the Secretary of State's Office said Friday that it has yet to get a spending report from foes. In fact, spokesman Matt Roberts said foes have not even filed to form a campaign committee, a legal prerequisite for spending any money for or against ballot measures.
There clearly has been some spending.
The restaurant association hired attorneys and filed suit on July 14 in a legal bid, unsuccessful to date, to have the measure removed from the November ballot. And the report due Friday is supposed to cover all expenses through Aug. 18.
Neither Steve Chucri, president of the restaurant group, nor Chiane Hewer, its spokeswoman, returned repeated calls seeking comment.
Roberts said his office has no legal opinion on whether the money spent in court over ballot measures has to be reported. But the legal expenses incurred by initiative supporters are listed, with their report saying the group paid $70,000 to the Torres Law Group to defend them in the lawsuit brought by the restaurant association.
Proposition 206, if approved in November, would immediately raise the state minimum wage from $8.05 an hour to $10. It would hit $12 an hour by 2020, with future increases linked to inflation.
It also would require companies to provide five days of paid sick leave a year; small employers would have to offer three days.
There is one thing missing, however, from the report by the pro-206 group.
The report shows $998,684 of the donations coming from Living United for Change in Arizona.
But Tomas Robles, the former director of LUCHA who is now chairing the campaign, said some of those dollars came from elsewhere. He said the organization has been the beneficiary of funds from groups like the Center for Popular Democracy and the United Food and Commercial Workers union.
Robles said, though, that the way Arizona law has been amended by the Republican-controlled Legislature does not require detailing the specific donors or the amounts they gave.
While any spending by the restaurant association to date is unknown, the campaign is likely to be overshadowed, at least financially, by the fight over Proposition 205.
Proposition 205
That measure would legalize the recreational use of marijuana by adults; current law limits use of the drug to adults who have certain medical conditions, a doctor's recommendation and a state-issued ID card.
So far the Campaign to Regulate Marijuana Like Alcohol has amassed more than $3 million in donations.
Of that, $778,950 comes from the Marijuana Policy Project, the national group that funded the successful 2010 campaign for medical marijuana. A separate Marijuana Policy Project Foundation kicked in another $236,572.
Virtually all of the other five- and six-figure donations come from existing medical marijuana dispensaries. Proposition 205 would give them first crack at getting a license for one of the fewer than 150 retail outlets that would be allowed until 2021.
So far the campaign has spent nearly $2.6 million.
The opposition Arizonans for Responsible Drug Policy reported collected $950,011 but has spent less than $294,000.
The Arizona Chamber of Commerce is the largest single source of funds for the anti-205 campaign, so far putting in $114,000.
There's also a $100,000 donation from T. Sanford Denny. He's the chairman of United National Corp. which Bloomberg says is a privately owned holding company for First Premier Bank.
Another $100,000 was chipped in by Randy Kendrick, wife of Arizona Diamondbacks owner Ken Kendrick.
Pay cap
The new reports also show that a branch of the Service Employees International Union spent $2.1 million in its ill-fated attempt to put a measure on the ballot to cap the compensation of nonmedical hospital executives at $450,000 a year. Proponents gave up after a lawsuit was filed contending that many of the people who circulated petitions had not complied with state law, voiding any of the signatures they collected.