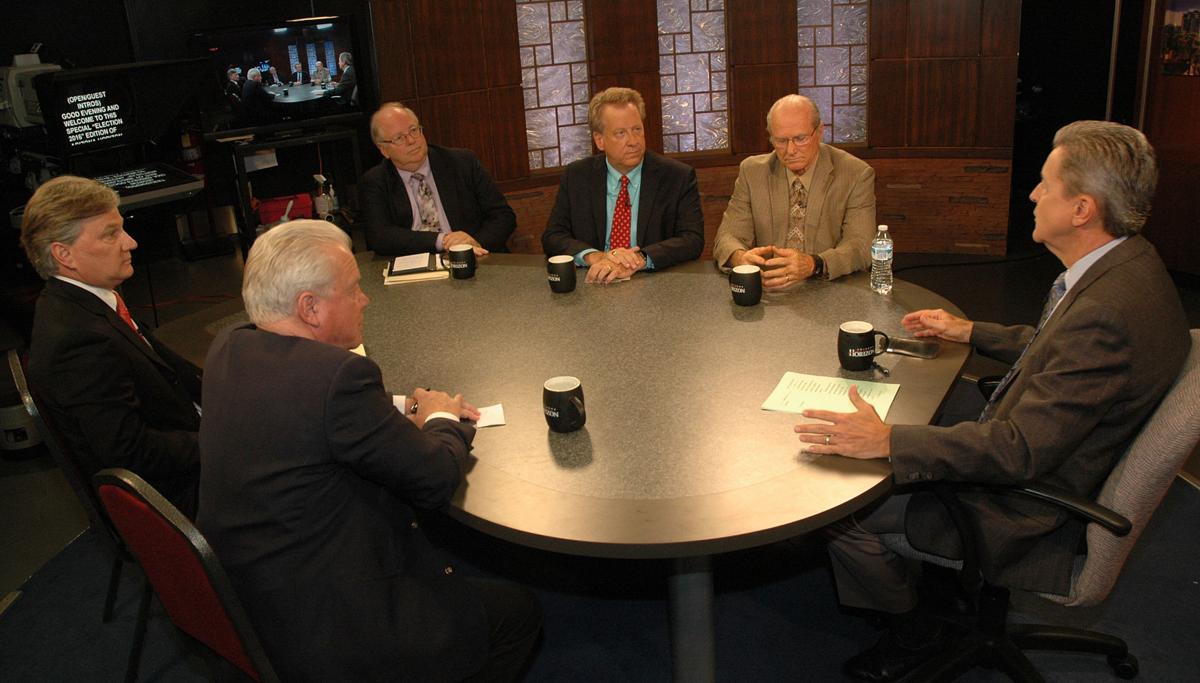 Bob Burns won re-election to the Arizona Corporation Commission Tuesday, and his fellow Republican incumbent Andy Tobin was running second in the five-way race for three available seats.
The state's largest electric company spent $4 million on the race — supporting Burns, Tobin, and Republican Boyd Dunn as the potential utility regulators of its choice.
Pinnacle West Capital Corp., parent of Arizona Public Service, put the money into TV commercials and other media to ensure that the commission remains an all-Republican panel.
Another $323,000 was spent by the Arizona Association of Realtors on behalf of the same contenders.
But not all the money is on one side of the equation.
Save Our AZ Solar put most of its $2.4 million into getting Democrat Bill Mundell back on the commission. He previously served there for nine years, albeit as a Republican.
The organization, financed by SolarCity, which sells and leases rooftop solar units, also put close to $380,000 into backing Burns.
Both have been consistent supporters of solar energy, said Kris Mayes, who is running the Save Our AZ Solar campaign.
The other candidate is Democrat Tom Chabin.
The financial support by both sides for Burns appeared to be paying off: He led in the five-way race. Tobin appeared to be in good shape as well, but the leader for the third seat wasn't clear.
The long-term viability of independently produced solar power was a key issue in the race, as was the campaign spending by special interests.
The question of who are the pro-solar and pro-consumer candidates got muddled during the expensive campaign.