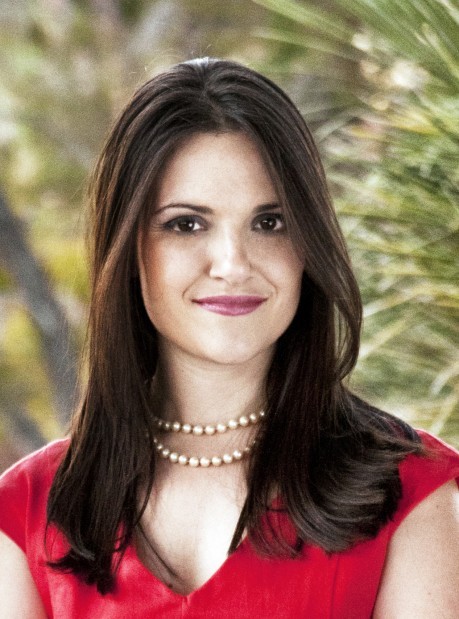 With the Democrats settling on Ron Barber as their candidate for the special election, a field of contenders is quickly forming to vie for the Democratic nomination in the new Congressional District 2 later this year.
Nomiki Konst, a former University of Arizona student who founded an organization dedicated to civil discourse, is the third Democrat to announce she's running for CD2.
Konst, 28, said Congress needs more young representatives with fresh ideas. She knows people will say she's too young and too inexperienced, but she disagrees.
"There is a need for a new perspective," Konst said. "There is a need for change. And there is a need for representation that reflects the needs of the voters."
Konst will not be running in the special election in the existing Congressional District 8, but rather in the regular election in what will be CD2. The new district includes eastern Pima County and all of Cochise County. Konst has plans to have an announcement event at the end of the week.
The primary for the general election is scheduled for Aug. 28. The General Election is set for Nov. 6
The other two candidates in the field so far are State Sen. Sen. Paula Aboud and State Rep. Matt Heinz. Barber, Giffords' former district director, is so far the lone Democrat running in the special election. He has not ruled out running for CD2.
The special election was triggered by the January resignation of Rep. Gabrielle Giffords, who stepped down to focus on from being shot in the head in an assassination attempt on Jan. 8, 2011.
Konst said Giffords was a role model for her as a young, female politician. She said she shares many of her same beliefs and would love to follow in her foot steps, and inspire other young women to consider public office.
"It's really important that you have somebody who can really continue that legacy; not just the legacy of Gabi Giffords, but the legacy of being a  role model for other young women, to other young people who are interested in politics," Konst said.
Konst serves on the Los Angeles Advisory Council of Running Start, an organization that encourages young women to get involved in politics.
In January 2009, she founded the Alliance Network, a non-profit organization that encourages civil discourse in non-traditional media. The Hollywood arm of the organization helps train people in the entertainment industry to think critically about issues, she said.
"It's to create a more knowledgeable entertainment industry when they talk about politics," Konst said.
Konst said running the organization gave her experience raising money, which she knows will be vital in this race. She resigned from her position as executive director on Jan. 1 of this year to move back to Tucson. She's now focusing full time on the campaign.
Giffords herself entered the politics at a young age, but she started at the state legislature. She was 30 when she was elected to Arizona House of Representatives. Two years later, she became the youngest woman ever elected to the Arizona Senate.
Asked about if she considered running for state legislature first, Konst said her experience working on national issues and her own abilities better align with U.S. Congress.
Ben Quayle, R-Ariz., is currently the youngest member of Arizona's Congressional delegation at 35 years old. Rep. Aaron Schock, R-Ill, is the youngest current member of Congress at 30.
If elected, Konst would become the youngest federal legislator ever elected in Arizona. The record is held by Lewis Williams Douglas of Bisbee, who was 32 years old and 8 months when elected to Congress in 1927.
"It's not that I'm a young person representing young voters," Konst said. "It's that I'm a young person representing the current state of America and where we are going."
Born in Tucson, Konst also spent some of her childhood years in Florida and New York. She came back to Tucson in 2002 and attended the University of Arizona until 2006. Since then, she's split time between Los Angeles, where she worked, and Tucson, where she lives, she said.
She planned to move back to Southern Arizona late last year. Her grandparents, immigrants from Albania, moved to Tucson in 1962.
"I really don't know any other home other than Tucson," Konst said. "We have deep, deep roots in this community."
Konst said she comes from a lineage of women who were entrepreneurs and leaders. Her mother was a county commissioner in New York state and her grandmother started her own sewing company.