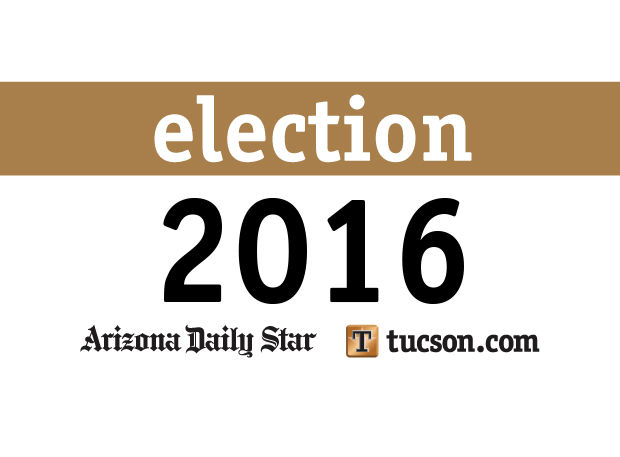 Early voting begins April 20 and Election Day is May 17. This guide gives quick info about Prop. 123 and what supporters and opponents are saying about key issues.
This guide is periodically updated to reflect new information. 
What it does
The proposition, if approved by voters, would put $3.5 billion into Arizona's schools over the next 10 years and resolve a years-long lawsuit. It also asks voters to fund inflation in perpetuity. It would put an additional $50 million annually in the first five years and $75 million annually for five years after that in money owed to schools. 
Ultimately, the plan would boost per-pupil funding by $173 to about $3,600. 
Who supports it
Gov. Doug Ducey
State Speaker of the House David Gowan
Former Arizona Secretary of State Ken Bennett
State Rep. Bruce Wheeler
Arizona Chamber of Commerce
Former Arizona Superintendents of Public Instruction Lisa Graham Keegan and Jaime Molera
Southern Arizona Leadership Council
Arizona Charter Schools Association
Expect More Arizona
Arizona Education Association
Amphitheater Public Schools governing board member Kent Barrabee
Arizona chapter of Americans for Prosperity
Tucson Metro Chamber of Commerce 
Who's against it
State Treasurer Jeff DeWit and former State Treasurers Dean Martin and Carol Springer
Allen Malanowski, economist
Brian Clymer, attorney
Ann Reaban, president of the Pima County School Retirees' Association
Heather Morzinski, a founder of the Vail Parent Network
Morgan Abraham, president of the Pima County Working Young Democrats and chairman of the No on Prop. 123 committee
Cost of the election
The Proposition 123 special election is expected to cost Pima County more than $2.1 million that was not budgeted, according to a memo written by Pima County Administrator Chuck Huckelberry. 
The cost of holding the election is estimated at $1.2 million and it would cost the county recorder's office an additional $930,000 on costs associated with voter registration. 
Upcoming events
The African American Democratic Caucus of Tucson is hosting its monthly meeting at the Grace Temple Baptist Church, 8342 N. Mammoth Drive from 10 a.m. to 11:15 a.m. Dustin Williams and Chris Thomas will speak about Prop. 123.
If you know of any upcoming events relating to Prop. 123, please contact reporter Yoohyun Jung at yjung@tucson.com with details.