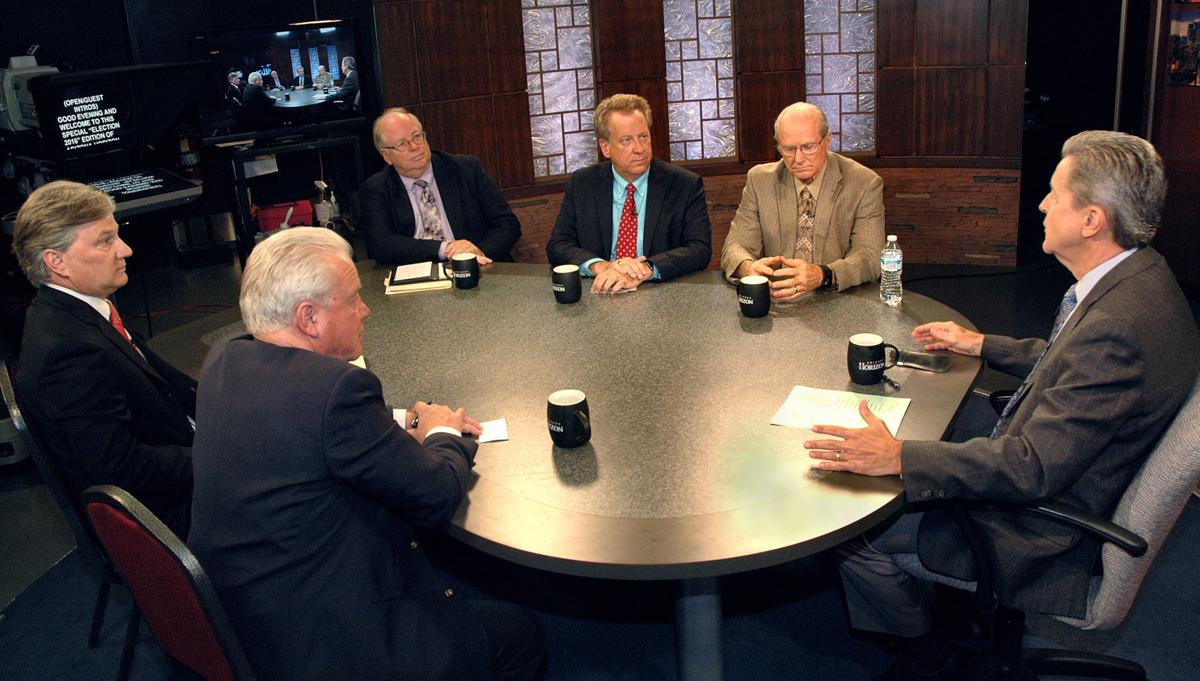 PHOENIX — The state's largest electric utility has already spent 1.3 percent of what it earned in the last quarter to help elect regulators it prefers.
New reports Thursday from Pinnacle West Capital Corp. show the utility has net income for the third quarter of $263 million, or $2.35 per share.
That's an increase of $5.9 million from the same period last year. The company said it would have earned more from its Arizona Public Service affiliate, the source of virtually all of its cash, had Mother Nature cooperated.
The most recent financial disclosures show that a campaign committee financed entirely by Pinnacle West already has spent more than $3.5 million to ensure that the Arizona Corporation Commission remains an all-Republican panel.
The committee is trying to persuade voters to reelect Republican Bob Burns and Andy Tobin and to add Republican Boyd Dunn to the commission. Pinnacle West CEO Don Brandt has said publicly that he thinks the election of Democrats Bill Mundell or Tom Chabin would be bad for his corporation.
Three seats on the five-member commission will be decided in Tuesday's election.
SolarCity's role
Pinnacle West isn't the only company spending heavily to influence the race.
SolarCity, which sells and leases rooftop solar units, has spent more than $2.2 million in support of Mundell and Burns for the general election. That is on top of more than $713,000 it put into ensuring that Burns would survive the Republican primary.
In both cases the spending is designed to protect profits.
The commission will decide on the policies that govern "net metering," how much utilities have to pay to their customers who generate excess power through rooftop solar. There also is a debate over whether utilities should be able to impose "demand charges" that can boost a customer's bill based on peak usage during any given hour of the day.
It also comes as APS is asking the commission for an 8 percent rate increase on top of changes to the rules for how it deals with customers who generate their own power.
Pinnacle West, in Thursday's disclosure, anticipates that when the entire year's earnings are taken into account, they will be in the range of $3.90 to $4.10 per share "to achieve a consolidated earned return on average common equity of more than 9.5 percent."
The report says that's based on a "weather-normalized basis." The company contends weather — good weather — is to blame for lower-than-hoped-for earnings.
On one hand, Arizona experienced the second-hottest July on record, meaning customers were using their air conditioners more. But it didn't last.
"The other two months in the quarter were marked by unusually cooler-than-normal temperatures," the company's report states. "August was the third-mildest in the last 20 years, and September was the second-mildest over the same period."
Company spokesman Alan Bunnell said the rate-increase request is justified, even with that anticipated 9.5 percent return on equity for shareholders.
He said this is the first increase APS has sought in five years, and that the funds are needed to pay for upgrades and expansion of the electrical distribution system.
Spending favors Burns
The major beneficiary from all of this outside campaign spending has been Burns.
On one hand, SolarCity considers him a potential ally, especially given his high-profile fight with APS and Pinnacle West's Brandt to get the records of what they spent on the 2014 campaign.
But Brandt, whose corporate funds are trying to get Burns re-elected along with Tobin and Dunn, said he still considers Burns preferable to Mundell or Chabin.
Get Government & Politics updates in your inbox!
Stay up-to-date on the latest in local and national government and political topics with our newsletter.