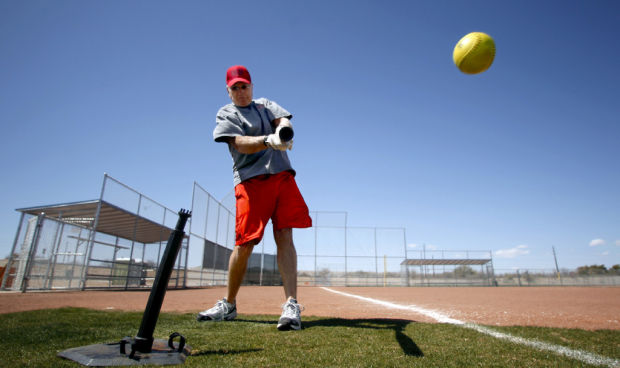 Pima County will dedicate its first park in Green Valley on Tuesday.
The 53-acre Canoa Preserve Park, 3500 S. Camino de la Canoa, is built on a former sand-and-gravel site donated by Canoa Preserve Development Partners.
The park includes two softball fields, and plans call for more multiuse fields, covered bleachers, a dog park, a band shell, a playground and trails.
Activities Tuesday will include a home-run derby and a softball game featuring athletes from the Born Again Jocks Association, or BAJA, and the Special Olympics.
Caterpillar, Sierra Mining and Crushing, and Farmers Investment Co. donated $1.2 million in services to build the park.
BAJA raised $135,000; the Sahuarita Unified School District raised $160,000, and Pima County donated $250,000. Build-out will cost about $6.5 million. The county's Bond Advisory Committee plans to include $4 million for the park in a future bond election.
Donations can be mailed to the Pima County Parklands Foundation, c/o Gregoria Tucker, Pima County Parks, 3500 W. River Road, Tucson, AZ 85741. Write "restricted for BAJA Project #137" on the check.
• What: Canoa Preserve Park dedication
• Where: 3500 S. Camino de la Canoa, south of White House Canyon Road