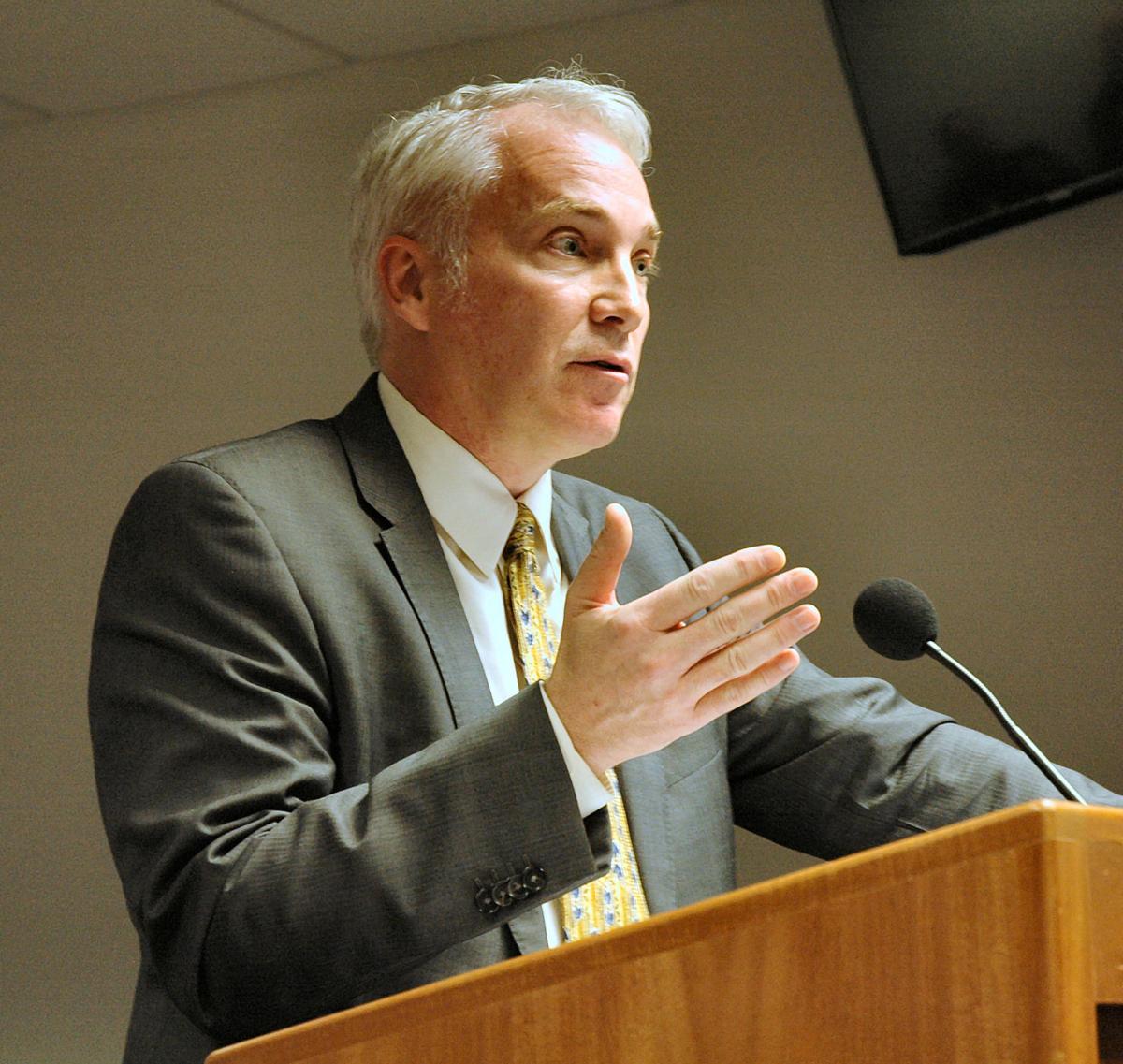 PHOENIX — Arizona motorcyclists remain free to ride with the wind in their hair, the sun burning their scalps, and the chance of head injuries looming.
The House Transportation and Infrastructure Committee on Wednesday unanimously rejected a proposal by Rep. Randall Friese, D-Tucson, to require adults to wear helmets or to pay a fee into a special trauma-injury fund.
Friese, who is a trauma surgeon, and other doctors presented statistics about the number of motorcycle riders who suffer brain injuries. They said the chances of that happening are higher for those who don't use a helmet.
But committee members said they are not convinced the numbers override the personal rights of riders to decide what protections they want to use. Several accepted the argument that the real problem is drivers of larger vehicles failing to pay attention to the bikes.
Rep. Noel Campbell, R-Prescott, who chairs the panel, said he personally wears "every piece of equipment you can get on" when he rides his motorcycle. But he said a better legislative approach would be incentives for riders to protect their heads, rather than penalties for those who do not.
Arizona has not had a helmet requirement since 1976 for adults, though anyone younger than 18 is required to wear headgear while riding. Various efforts to reinstate the helmet mandate for adults have gone nowhere.
Friese figured he'd try a different approach: Require helmets — but allow riders to opt out by paying a fee. The dollars generated would go into a special fund designed to provide rehabilitation and other services to those who suffer head injuries in all types of vehicle crashes.
He said he figures about half of riders now voluntarily use a helmet. He said his proposal, HB 2046, might have brought compliance up to about 60 percent, with the balance choosing to pay the fee.
Bobbi Hartmann, lobbyist for the Modified Motorcycle Association, complained the fee would be set by the head of the state Department of Transportation, with no limit on the charge. She said there were other flaws in Friese's proposal, including how that exemption would work for someone visiting Arizona whose motorcycle was registered in another state.
The common theme among the bill's critics was that the solution to keeping motorcyclists from getting injured is better training.
John Dreyfus of the National Coalition of Motorcyclists said Arizona is a haven for retirees. What happens, he said, is they suddenly decide they've always wanted to ride a motorcycle. "So he goes and buys one," Dreyfus told lawmakers, but "has no clue how to ride it."
The issue of training is not limited to riders on two wheels.
"We need to educate drivers to look out for motorcycles," said Rep. Richard Andrade, D-Glendale, detailing some of his experiences when he used to ride a motorcycle. "I got rear-ended twice," though he wore not only a helmet but also a bright orange vest. "But I still got hit."
Campbell said he's willing to give Friese another chance — if he tries the carrot versus the stick approach.
"Let's make it an incentive and let people choose to be incentivized to wear a helmet," perhaps through a tax credit for wearing a helmet rather than a penalty, he said.