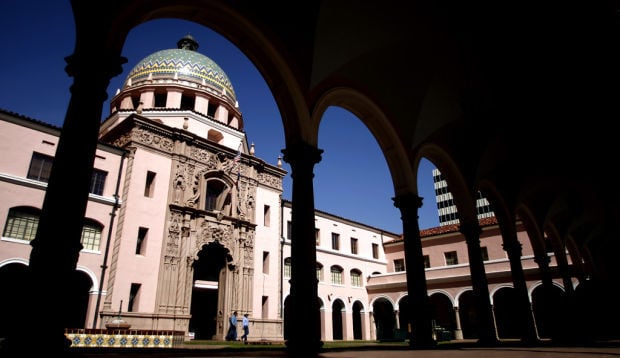 A Los Angeles-based architecture firm will design a master plan for El Presidio Park and a Jan. 8th memorial, a panel established to pick the team said.
On Friday the panel put together by the January 8th Memorial Foundation and the Tucson Pima Arts Council chose Chee Salette Architecture Office to finalize designs for the proposed memorial.
The company was among four finalists vying to design the concept that would reenvision the Old Pima County Courthouse and El Presidio Park.
The design proposal Chee Salette submitted in the selection process is not necessarily the one that will be at the memorial and plaza. Rather, the company was selected as the winning team based on its concept.
The project would be funded through Pima County bonds, if voters approve a $98.6 million tourism promotion bond question as part of an $815 million bond package headed to voters in November.
The Jan. 8th and El Presidio project would receive $25 million in bond funding if voters approve the question.
The January 8th Memorial Foundation also plans to raise money to help fund the memorial portion of the project.
Pima County Administrator Chuck Huckelberry wrote in a memo earlier this week that design plans should focus primarily on the plaza aspect. "I encouraged the groups to be bold with the plaza master plan but modest in the memorial design," he wrote.
Deputy County Administrator Jan Lesher said the county wants the design to bring a more cohesive feel to the plaza and courthouse.