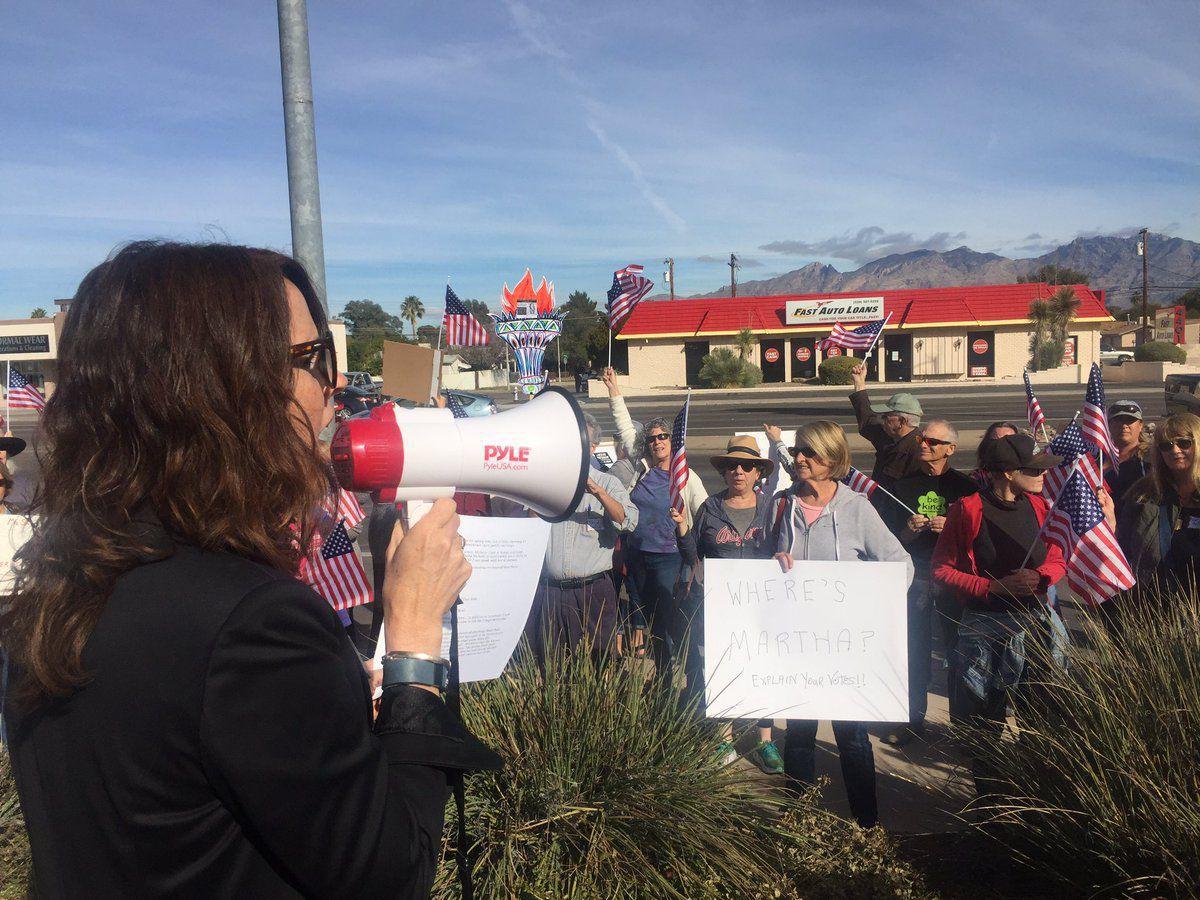 U.S. Rep. Martha McSally will hold another telephone town hall on Tuesday, just a week after rejecting a proposal to participate in a town hall scheduled by local activist groups for Feb. 23.
The second tele-town hall, scheduled for Valentine's Day, is the second McSally has held in the same number of weeks.
During last week's hour-long call, McSally spoke with over 3,400 people, according to her staff.
During the call, the two-term Republican congresswoman said activists — primarily Democrats — scheduled the town hall because they want an opportunity to verbally berate members of Congress in a public setting. She called the attempt a "political ambush."
Several groups — including McSally Take a Stand, Nasty Women and Bad Hombres of the East Side, Pantsuit Nation Tucson, Progressives of Southern Arizona and Indivisible Tucson — said they have been trying for three months to get the congresswoman to agree to a public forum.