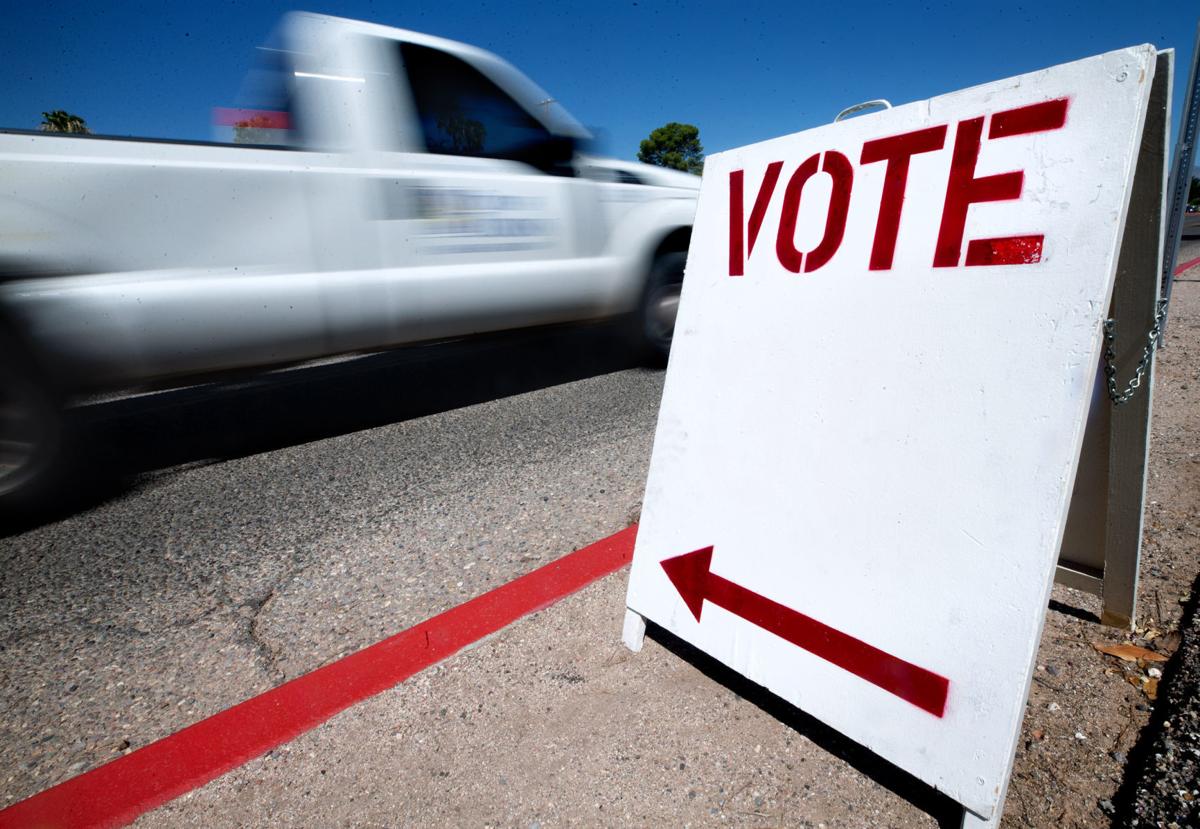 Mayoral candidate Regina Romero and her Democratic allies running for seats on the Tucson City Council are raising more cash and easily outspending their rivals.
Nearly 45% of the total raised by the four Democrats on the November ballot came from taxpayers — part of the city's public matching program, which was approved by voters back in 1985. The dollar for dollar match has put more than $219,677 in Democratic coffers.
More than half — $123,595 — went into Romero's campaign, although Romero faced a heated three-way primary where both of her rivals privately raised six-figure sums through traditional fundraising techniques.
The only other two candidates to use the city's matching program — independent mayoral candidate Ed Ackerley and Ward 4 Republican candidate Michael Hicks — received a combined $32,000. Both men ran unopposed in the primary.
To take part in the public matching program, candidates running for mayor or city council must sign a contract with the city, allowing them to receive $1 for each dollar received during the campaign period from any individual. Candidates' personal funds and contributions from political committees, partnerships, corporations or other groups are not matched. The candidates also agree to abide by limitations on campaign expenditures, use of personal funds and on the use of all contributions.
The fundraising totals only get worse comparing the amount that the three Democrats running for seats on the Council raised when compared to the three Republicans. Democrats Paul Cunningham, Lane Santa Cruz, and Nikki Lee raised more than $80,000 in the last nine months, compared to the $16,481 brought in by Republicans Sam Nagy, Ewart Williams, and Hicks.
Mosher announces run for county attorney
There is already a candidate ready to fill Barbara LaWall's shoes as the Pima County attorney in 2020.
The chief criminal deputy at the Pima County Attorney's Office, Jonathan Mosher, made the announcement earlier this week.
Mosher, a Democrat, has worked in LaWall's office for more than a decade and has been an attorney for 25 years. For the moment, filings with the Pima County Elections Department show him unopposed.
Here is the breakdown of candidates who have filed for county offices in 2020:
The Pima County Board of Supervisors District 1 race has the Republican incumbent, Ally Miller, facing a challenge from Democrats Jeff Farrell and Rex Scott.
Supervisor Ramón Valadez is running unopposed in District 2.
In District 3, Democratic incumbent Sharon Bronson is being challenged by Democrat Juan Padres, Republican Joe Boogaart, and Felicia Chew, who has recently registered as an independent.
In District 4, Republican incumbent Steve Christy is being challenged by fellow Republican John Backer and Democrat Steve Diamond.
In District 5, Democrat Richard Elías is being challenged by independent Rachael Sedgwick.
For sheriff, Republican incumbent Mark Napier is being challenged by Democrat Kevin Kubitskey.
For county recorder, Democrats Kimberly Challender and Consuelo Hernandez are vying to replace the retiring F. Ann Rodriguez.
In the race for treasurer, Republican incumbent Beth Ford is being challenged by Democrat Brian Bickel.
In terms of assessor, Democrats Brian Johnson, Suzanne Droubie, and Mark Baudendistel have all filed paperwork to run.
The filings are just the initial step in running for office.
Candidates must collect signatures before qualifying for the ballot.
TUSD board applications available
If you've ever thought about running for a seat on the Tucson Unified School District Governing Board, this might be your chance.
Pima County Schools Superintendent Dustin J. Williams is accepting applications for the seat recently vacated by former board member Mark Stegeman.
To be considered for the position, you must submit an affidavit of qualification and candidate appointment questionnaire to William's office by Oct. 24 at 5:00 pm.
Williams will announce his appointment no later than Nov. 1.
90k ballots sent to county voters had wrong dates
Due to an error, about 90,000 ballots with incorrect information was sent to voters living in unincorporated Pima County, the county Recorder's Office says.
The office is handling a number of school district bond elections, as well as an item in the Golder Ranch Fire District.
For example, about 6,300 ballots with Spanish-language instructions containing the wrong deadlines were mailed to voters in the Sunnyside Unified School District last week. That's about 20% of the 33,000 ballots sent to Sunnyside voters.
The English insert in the same mailing contains the correct dates, asking voters to return their ballot by mail no later than Oct. 30.
Other school districts affected by the error include Flowing Wells, Amphitheater and Altar Valley.
Residents living in the city limits within the school districts are not affected.
The Recorder's Office apologized for the error and has sent Spanish-speaking voters a postcard with the correct dates and instructions.
Get Government & Politics updates in your inbox!
Stay up-to-date on the latest in local and national government and political topics with our newsletter.